What Is Games as a Service and How Does It Work?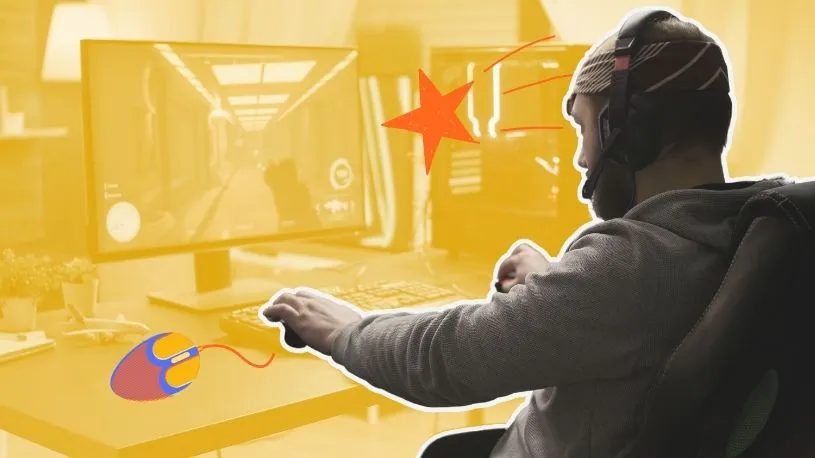 The term "games as a service" (GaaS) has become increasingly important in the world of gaming. But what does GaaS stand for in gaming and how does it work? This is a type of revenue model that allows game developers to generate continuous income from a game.
Gamers also benefit, as they have the chance to spend their money on what is important to them, rather than everyone having to spend on exactly the same things. The signs are that it's something that is here to stay, so let's see how it started and where it might go from here.


ON DESKTOP & MOBILE
The Background of GaaS
The subject of video game monetization became a vast subject as the industry expanded at an incredible rate in the last part of the 20th century. The traditional retail purchase method of buying games in land-based stores was becoming increasingly replaced by digital distribution.
Yet, this still led to a lop-sided model where developers could make most of their money from the launch of a game, but then their revenue would drop off once sales fell.
As the games market diversified, it was also becoming clear that games had to cater to a broad group of players with different tastes, playing styles, and budgets.
This led to games as a service emerging as an alternative that offered a more stable, sustainable way of doing business.
Less Money, Improved Transactions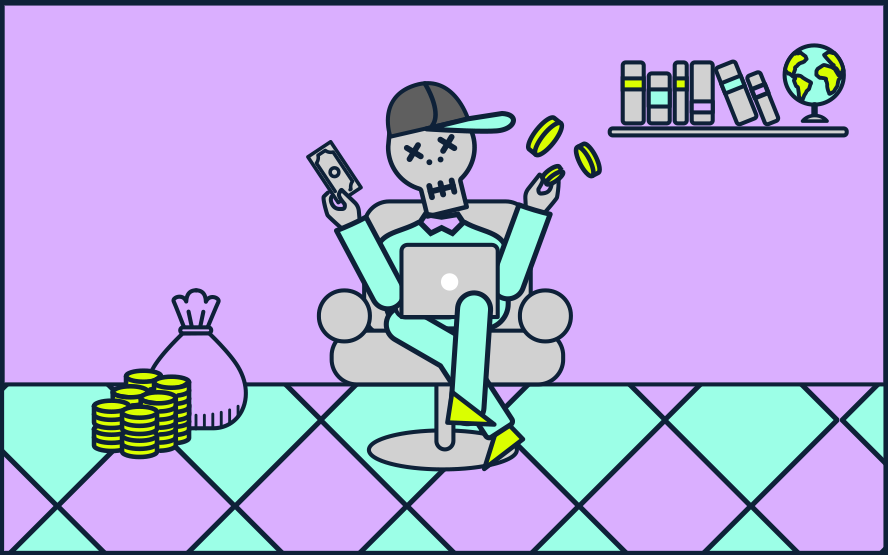 By collecting smaller amounts of money more regularly, the developers realized they could plan updates and expansion packs more carefully while allowing players to choose exactly what they paid for.
Games as a service first became popular in massively multiplayer online (MMO) PC games. Gamers would pay for features such as enhanced weapons and skins to help them progress through these games.
This trend began to take off around 2007 / 2008, as some of the most popular games of that period began to introduce this model.
By adopting the GaaS principles, the pioneers of this way of playing could establish ongoing revenue streams for popular games.
Dynamic Game Pricing
This can prove to be more profitable than the previous model of selling the game for a fixed price, if it stays popular with enough gamers for long enough. This compares favorably to the games as a product method that games publishers had used previously.
This way of doing business meant that the developer could earn enormous sums in a short period, but could then go through a lull once the game's sales had tailed off and they worked on bringing out new titles.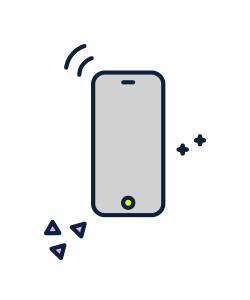 The success of mobile gaming has allowed games as a service to continue to grow. The idea of offering a game that is free to play, but that has in-game purchases or subscriptions, appeals to mobile gamers.
This type of gamer often looks to pass some time playing in a way that suits them and without making big purchases.
The list of the highest-grossing mobile games includes titles with earnings that stretch into billions of dollars and are still growing at an impressive rate. There is no doubt that GaaS has helped these games to earn such high amounts of revenue sustainably.
The success of this approach has encouraged games producers to regularly produce new content and updates, making their games fresher and more interesting for players in the longer term. We can see games as a service in a wide range of varied titles.
So how is it applied to so many different games?
How Does It Work?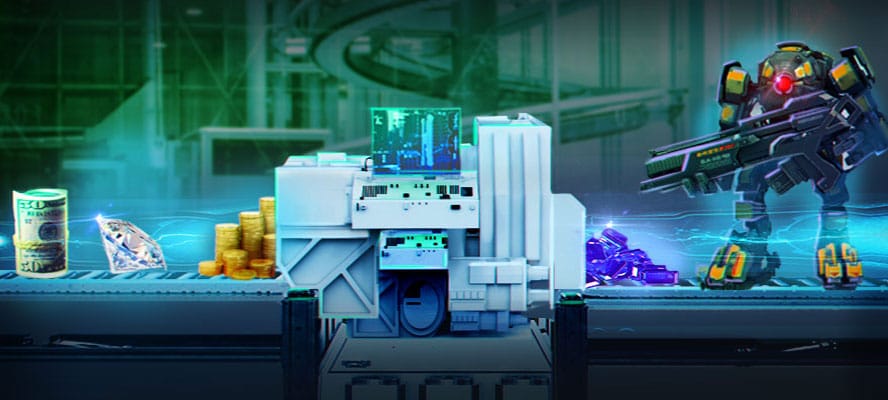 The GaaS model is simple to understand. The publisher typically makes the game available for free, or for a small cost. After that, players have the option of paying to access additional features or continuing to play under a subscription.
Each player then has the freedom to decide whether to pay and, if so, what they spend their money on.
The same approach doesn't work on every game. So developers have to alter the overall method used so that it fits in with different games and audience demands.
This adds to the feeling that it's a revenue model that takes the player's needs into account as much as the developer's. We can split out games as service types into the following categories:
Subscriptions
Subscriptions are often carried out monthly and provide regular income that allows the developer to run the servers and introduce new content.
A gamer may need to pay for a subscription after their free trial period has ended, or once they reach a certain level of experience or exploration in the game. It's a particularly common approach in MMO games.
Services that allow you to choose from a wide variety of different games rather than a single title also used subscriptions. We can see this approach in many services, and it also opens up the possibility of carrying out cloud gaming.
Games with Microtransactions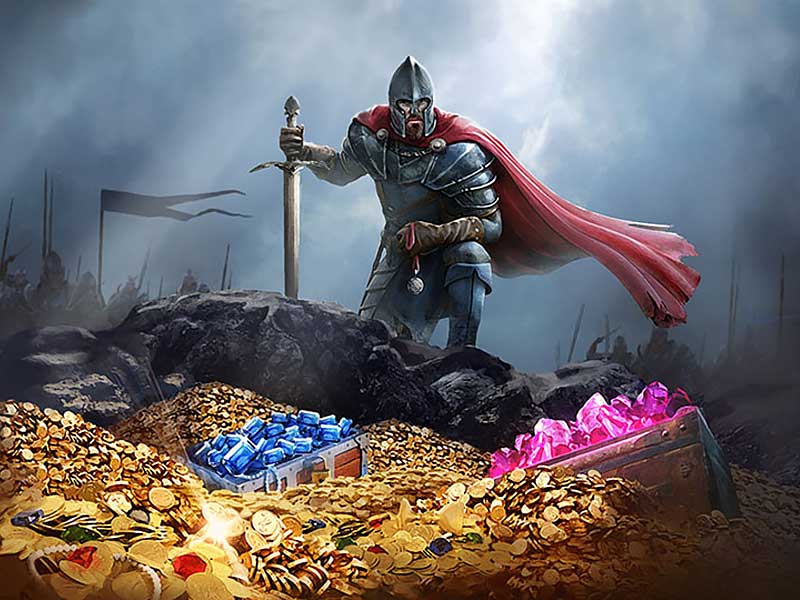 Here, the player spends more on small in-game purchases, which may be carried out regularly or on a less frequent basis. The cost of each transaction is usually just a fraction of the price of a full game under the conventional purchasing model.
You can buy various items in this way, from new maps to useful gear, clothing, health, in-game currency, or power-ups.
This can come in the shape of loot boxes, which often give the player a randomly chosen item. Not every player will pay for microtransactions, but they are designed to appeal to as many players as possible.
Even if each transaction is minimal, if a game has millions of regular players, then the total can add up quickly.
Season Passes
The idea of season passes in gaming first appeared in about 2010 or 2011. They allow you to buy access to future content, and they can be purchased when buying the game or at a later stage.
One of the key issues is that the season pass is bought without knowing exactly what updates it will give access to later.
Someone who doesn't buy a season pass can still play the game. Yet, they won't be able to enter any new maps, missions, or modes that are released. You might also see a battle pass mentioned as a method of providing games as a service.
This is a similar concept, but it allows the player to carry out challenges to enter brand new customization options.
Combinations of GaaS Features
Some titles include two or more different aspects of games as a service in them. For example, with lifestyle games, you may see the chance to buy equipment, in-game currency, or game updates.
The developer has to look for an approach that suits them and their users.
Who Benefits from This Approach?
Are games as a service bad? No, provided it's done fairly and transparently, with no obligation or pressuring players to spend money. It offers an option to purchase extra content that can benefit everyone involved in making or playing games.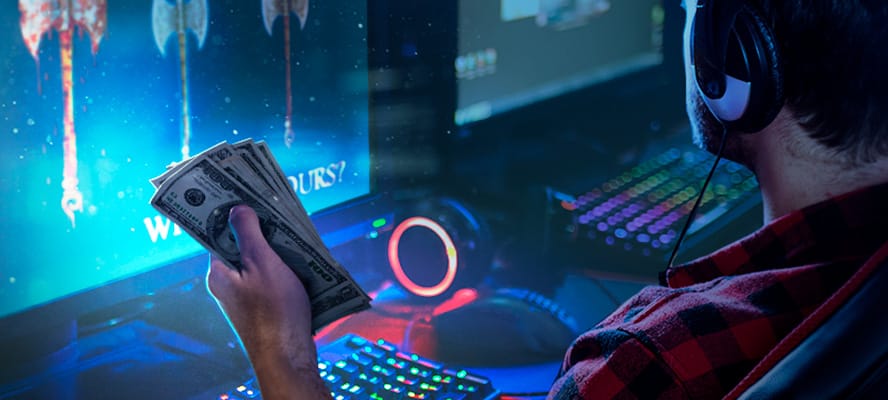 Game developers can derive great financial rewards from the games as a service model. If they produce a game that appeals to many players, they can receive a stable level of income from it over a long period.
However, it's also fair to say that players can benefit from this arrangement. You can play a game that interests you for free. You can then decide whether to pay to keep playing it and progress further. There is no obligation to spend money on it.
There is the chance for the player to set their budget for the game. They may spend more than they would have done in buying a game outright under the traditional approach, paying regularly to keep it fresh and interesting.
Or they could opt against making too many microtransactions and look for a new game when they feel the need for some change.
GaaS, Gamers & Game Developers
Gamers can now choose exactly how to play a game, based on what interests them most of all. In this way, they can spend their money on weapons, maps, skins, or whatever they think will keep them playing the game and enjoying it.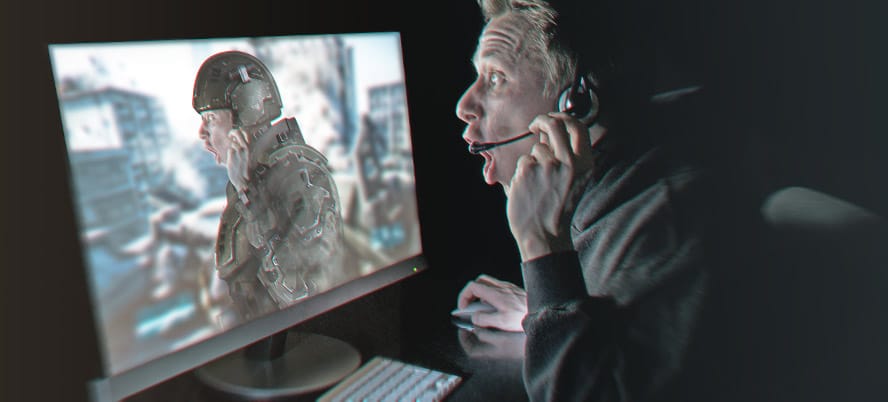 This should allow them to keep their interest in a game for longer, rather than giving up on it once they have completed the original levels or a series of missions.
Studies have shown that the overall revenue comes from a small percentage of the player base. For example, in some games, about 5% of the players pay 20 times more than the average level of revenue generated per user.
This small number of gamers is enough to provide the revenue needed to carry on developing the game for everyone's benefit, making the games as a service approach sustainable without needing everyone to pay all the time.
Another point to remember is that the games as a product approach we saw in the past lowers the incentive for developers to fix bugs or otherwise continue to work on a game that has already been released.
With GaaS, it becomes more financially sensible for them to keep working on a game as long as people will pay for it.
Illegal Game Copies & GaaS
As for the developers, they also benefit from a lowered risk of people selling pirated copies of their work. This is one of the key changes when they adopt games as a service rather than games as a product.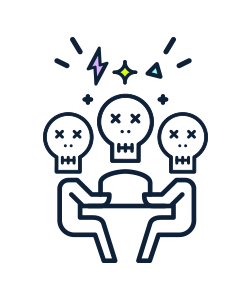 Since the price of the game itself is no longer their primary source of income, they won't lose out as much if illegal copies are sold. Therefore, they get a fairer reward for their work by receiving the money that players spend on their games.
This doesn't provide a guarantee that game developers will earn more than they did before. When adjusted for inflation, the revenue earned on long-term classics from the 80s and 90s still put them at the top of the list of the highest-grossing games across all formats.
However, it does now give them a way of generating a steady income stream. This new model has changed the way the industry works for the better.
The Potential Future of Games as a Service
As we have seen, games as a service is a part of the gaming world that has become important in recent years.
While there has been some controversy over elements such as loot boxes, this is now an accepted part of the industry that we should see in more and more new games from now on.
Where do games as a service go from here? One possibility is that we see an increasing level of diversity, with each of the different categories we looked at earlier growing in size.
The introduction of new types of GaaS methods could give gamers new ways of making the most of their gaming while helping developers to carry on creating fresh content.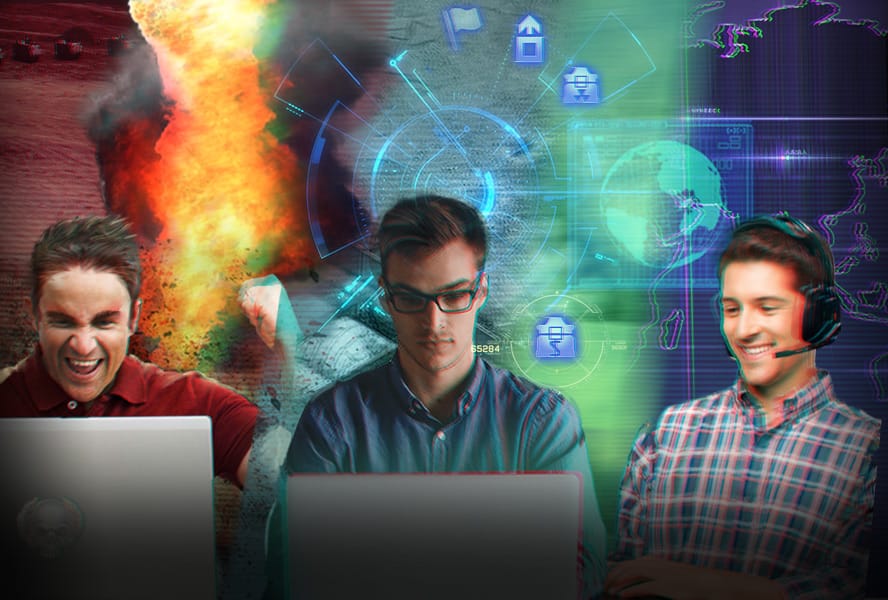 Blockchain Technology in GaaS
Non-fungible tokens (NFTs) are elements of games built on blockchain technology. They may become collectible items that people can sell to other players for large amounts of money. This may become one of the fastest-growing GaaS sectors in the future.
We have already seen that there is a demand for this type of game, with traders selling the most popular crypto assets for profits. These are sometimes called play-to-earn games because of the opportunity they present for making money on them.
The developers gain a percentage of the completed trades, meaning that they carry on making more money if the title grows in popularity and the NFTs become sought after.
Players can also trade on some non-blockchain games, with the developer again taking a small percentage from each transaction.
The fact that they can customize each way of playing to suit the individual players is a huge point that should ensure that games as a service continue to grow in popularity.
It's difficult to imagine going back to a situation in which we each pay the same amount to get the same access to every part of a game.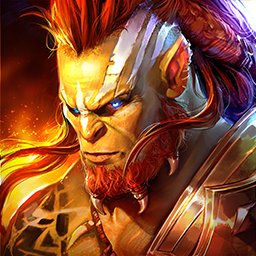 Raid: Shadow Legends
Collect 400+ Champions & Fight For Glory