Even if you have never played a video game in your life, you could still probably namedrop a few of the best action games ever. There is a reason for that: these games are so packed with entertainment that they have rightly become an international phenomenon. There is so much diversity within the genre that you can easily find a game to suit your taste, whatever that may be.
What Are Action Games?
In general, action games are a video game genre in which you aim to improve your physical skills. These include your reflexes and hand-eye coordination.
When you start playing, you typically select a character who you will control throughout the game. Some titles will let you switch between several playable characters. You may be expected to navigate through levels of increasing difficulty to level up or you may face challenges where you have to go on missions, retrieve or collect objects, and avoid pitfalls. Often, in mobile games, gameplay centers around matches. In all scenarios, you'll have a variety of weapons with which to defeat your enemy.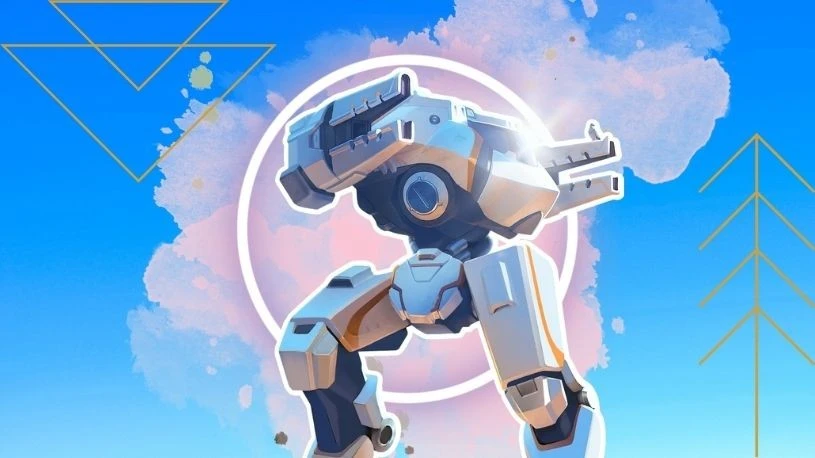 Many games of the genre have a straightforward plot when played on PC, while most free versions on mobile have begun to strip away the plot entirely in favor of a PvP focus. Some of the top console ones, though, have gone in the other direction with elaborate plots to give players the feeling that they're in a movie. This means that there is a range of options to engage an increasingly varied pool of players.
Why Are Action Games So Popular?
Action games are widely considered to be the most dominant and popular gaming genre out there. Among top factors such as exciting game pace, immersive worlds and simplicity, one factor responisble for their success in particular, is the amazing diversity of titles and sub-genres on offer. This is because more and more games can be considered as part of the genre, since they fall under specific criteria, such as choosing between characters that progress by defeating enemies through stages of fights, and by using different weapons.
What Are the Types of Action Games?
In these games, you need to battle an enemy in close combat. They usually take place within a confined area, with a focus on fighting an opponent until you defeat them within a limited amount of time.
The games originated as boxing and martial arts games in the 70s and 80s, before introducing combos and special attacks to gain universal appeal in the decades that followed. One of the most appealing features is the multiplayer aspect: in a fighting game, you can play directly against friends to see who's the best.
Beat 'em up (brawler action games)
This sub-genre shares the fighting and combo elements with fighting games, but the similarities stop there. Instead of battling one opponent at a time, in beat 'em up action games, you are facing a much larger number of enemies, who you must fight to make it to the end of each level.
Traditionally, beat 'em up action games used 2D environments and focussed on simple gameplay. What heralded the start of this genre's golden age in the late 80s also marked a key way it differed from the fighting games genre: beat 'em up games allowed multiple players to cooperate and work alongside each other instead of competing.
This is a very popular sub-genre of action games, requiring fast reflexes and constant awareness of your surroundings under pressure. In contrast to the previous sub-genres, in shooter action games you will rely on your weapons to carry you through. Weapons dictate the strategy and can range from firearms to grenades or even flamethrowers.
Shooter games also differ in terms of player perspective, with the option to choose between first-person shooters (FPS) and third-person shooters (TPS). In an FPS, you play through the eyes of your character; in a TPS, the display mimics looking over the character's shoulder.
This type became incredibly popular during the 1990s and remained in the hearts of gamers ever since. Even today, there are several free action games that are based on the platform gameplay. Platform games require you to navigate through levels – you will typically need to walk, run, jump, swing from ropes, or climb, but in some cases also swim, bounce, fly or drive some type of vehicle!
Once the most popular type of action games, first-person shooter games have since surpassed them in terms of the fanbase. But, they still have a hardcore audience that views them as the best ever developed!
Multiplayer Online Battle Arena games (MOBA)
These games attract millions of fans worldwide, as they help bring people together to play on the web. They typically take place on a top-down RTS game inspired map, where players organize into teams and fight each other until all of the opponent's team is defeated. Unlike real-time strategy games though, players in MOBAs generally take on a specific character or role.
This sub-genre has also surged in popularity in recent years with the emergence of a few iconic action games. These games also take place on a map, but it often covers a much larger area than a MOBA. While MOBAs tend to pit just two teams against each other, in a Battle Royale you're likely to see a large number of individuals or teams compete against each other, until only one is left standing. Many Battle Royale games don't allow respawning either, unlike MOBA games. This adds to the thrill and makes this genre one of the most appealing.
What Makes the Best Action Games?
The best games in this genre are simultaneously challenging and entertaining. The back story might help you feel immersed, but it's ultimately not what these games are all about. The storylines in many of today's most popular action games, in fact, are quite sparse.
The most important part is the gameplay itself – which is why the most captivating and engaging action games are the ones that constantly keep you on your toes, keep throwing obstacles at you, and advancing at a pace that lets you get used to the game without feeling bored.
The best titles are the ones that make you feel like going on an adventure, where you need to harness a variety of skills to reach the end goal. These include not only coordination skills in fighting and shooting, but also problem-solving and fast thinking to overcome challenges.
Playing this genre online has the added bonus of allowing you to play in real-time with your friends and other gamers. This makes for a more engaging experience, by introducing not just strategy but also the need to adhere to a plan, and to do so at breakneck speed in coordination with your teammates. Psychology plays a part here too. Studies have shown that the elements of MOBAs and Battle Royales in particular are designed to be emotionally fulfilling: the sense of achievement upon success and the feeling of belonging to a group and working together, all fall under Maslow's hierarchy of needs.
Where to Play Online Action Games
You can choose from a variety of devices, both on console and PC. To play them online, you will usually need to register and play on your browser. In recent years, the rise of mobile gaming resulted in games that are more mobile oriented, (on both Android and iOS).
So, just pick your device of choice, and the immense variety of the action games world will be at the tips of your fingers!