The 10 Most Popular Games in 2023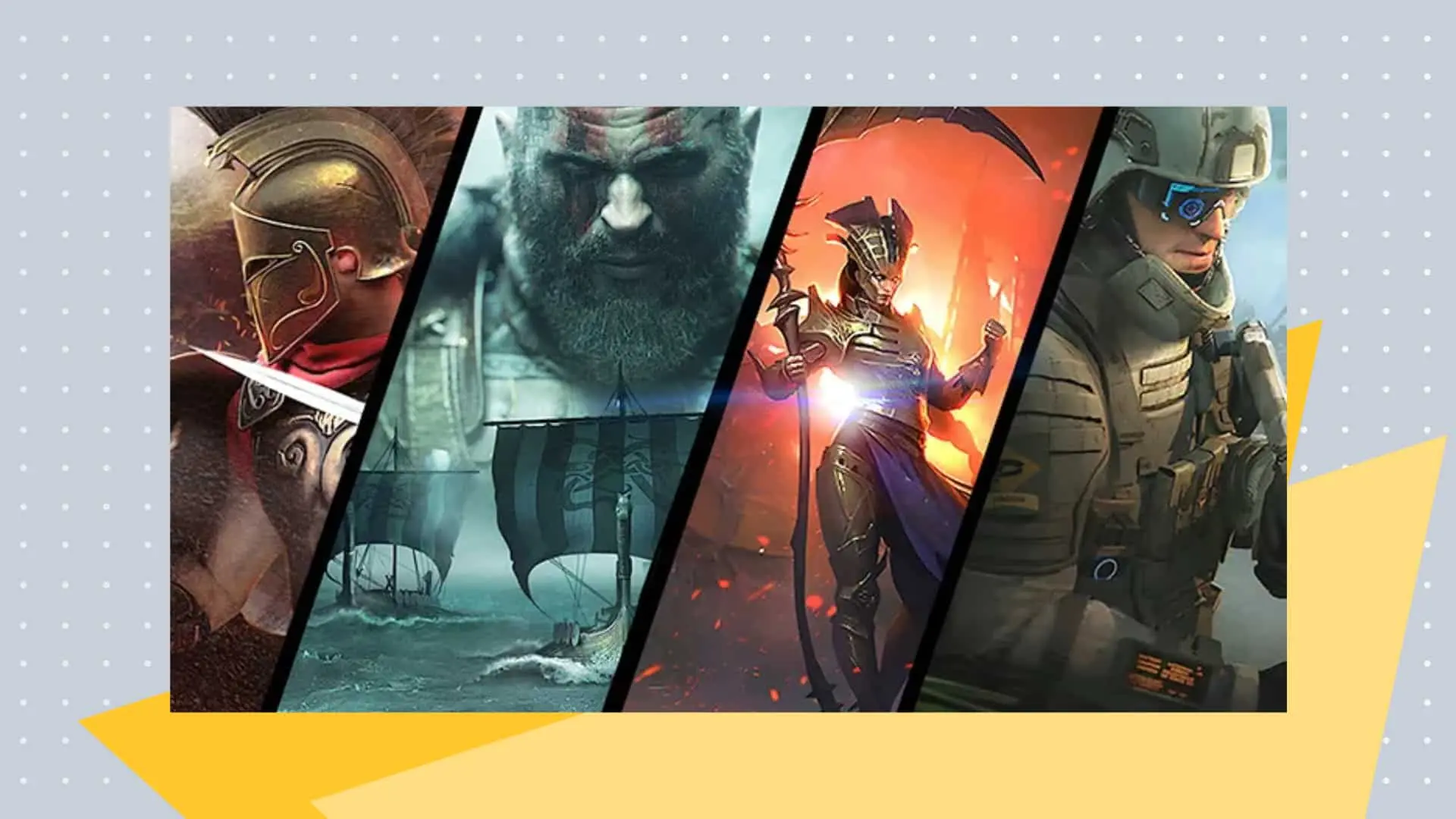 Are you looking to get a feel for popular culture in the world of gaming? Our comprehensive list of the most popular video games right now is based on the number of active players worldwide and the global interest from the streaming community on sites like Twitch.
You'll be pleasantly surprised to find there is a healthy mix of paid-for video games and free games in our list of the most popular games played in 2023.
This goes to show that you don't have to pay the big bucks to get immersive gaming experiences that make you want to load them up again and again.

PlayerUnknown's Battlegrounds (PUBG)
Looking purely at the number of active players worldwide, PUBG is comfortably at the top of the most popular games pile right now, with over 100 million gamers enjoying this Battle Royale classic. If you're unfamiliar with the concept of PUBG, as many as 100 human players can parachute simultaneously onto an island, upon which they must hunt for resources and weapons to try to stay alive. It's a last-man-standing concept.
It gets more adrenaline-fueled as the game time elapses. That's because the safe areas on the maps shrink over time, encouraging more one-on-one and multiplayer melees. Its free-to-play mobile version is just as popular as the PC and console versions, helping it to gross $13bn in global revenues to date.
League of Legends
League of Legends is another of our selections that have remained from our most popular games right now 2022-exclusive list. Like PUBG, League of Legends is keeping the multiplayer online battle arena (MOBA) gaming genre alive and kicking. Available since October 2009, League of Legends is the jewel in the crown of Riot Games' suite of releases.
The game's concept is simple, encouraging many casual PC and mobile gamers to have a dabble. Players enter teams of five and lock horns in player-v-player (PvP) combat. Teams must battle to defend their half of the map while doing everything they can to take control of their opponent's half. Its inclusion as a market-leading esports title also cements League of Legends as one of the most popular games in the world this year.
Valorant
Valorant is another of Riot Games' most impressive releases, becoming one of its most popular games. It's also one of its most recent, published in June 2020. The game itself adopts the free-to-play model and is a first-person tactical shooter, heavily inspired by the enduring success of the likes of Counter-Strike (more on this series shortly!)
You'll either play as part of the offensive or defensive team, looking to attack or defend or complete certain missions. Valorant has become an esports game, with its competitive, ranked matches attracting gamers worldwide. Valorant attracts the second-highest average gaming views on Twitch behind League of Legends.
Minecraft
It would also be a huge oversight in a list of popular games in 2023 not to mention Minecraft. This sandbox survival classic remains one of the most popular games right now, some 12 years after its initial launch.
It's a PC-only game, compatible with Windows, macOS, and Linux. The 3D game has various modes you can choose from, depending on your gaming preference – survival, adventure, and creative modes are the most popular.
The survival mode attracts the most competitive Minecraft gamers, who enjoy the thrill of PvP combat. Activeplayer.io states that over 176,000,000 gamers played Minecraft in January 2023.
Counter-Strike: Global Offensive
Valve celebrated a decade of Counter-Strike: Global Offensive (CS:GO) last year. This multiplayer shooter is one of the leading tactical first-person games on the planet 11 years on. With Valve still offering periodic content updates, CS:GO looks set to continue as one of the most popular games on PC. As a player, you'll either fight as a terrorist or counter-terrorist, competing against the opposing team in various objective-focused modes.
As of 2018, Valve decided to adopt the freemium model, allowing long-standing players to play CS:GO for free, with cosmetic add-ons available through the Steam platform. It still has 11 million active monthly players and its esports scene is one of the most active in 2023's competitive gaming scene.
Call of Duty: Warzone
Infinity Ward and Raven Software clubbed together to launch an exciting free-to-play version of Call of Duty – Warzone. Unleashed in March 2020, this is intrinsically linked to Modern Warfare and Black Ops: Cold War. However, there's no need to pay for either to download and play Warzone for free. It's one of the most popular games in 2023 for MMO combat fanatics, with game modes supporting between 150-200 players in real-time.
As early as April 2021, its publisher Activision confirmed Warzone had achieved 100 million active players per month. Impressively, average viewing figures for Warzone on Twitch still outperform Modern Warfare II, released in October 2022.
Apex Legends
Apex Legends is one of the newest entrants to our list of the top 10 most popular games in 2023. It has hallmarks of League of Legends and PUBG, as it's a fast-paced Battle Royale game with more than a hint of shooter dynamics, too. Apex Legends is linked to Respawn Entertainment's successful Titanfall franchise, with this free-to-play game set in the same sci-fi-style universe.
Despite launching over four years ago, Apex Legends still has an active player base of 50,000,000 a month. Its mobile version was released last May, while it was also made compatible with PlayStation 5 and Xbox Series X/S consoles in March 2022.
Among Us
Among Us is another intriguing addition to our list of the most popular games in 2023. Developed and published by US-based development studio Innersloth, Among Us has become one of the most played social deduction games online. With influences from the sci-fi horror movie, The Thing, and the popular party game, Mafia, Among Us requires crewmates to detect and vote out the impostors.
Among Us shot to popularity in 2020 when a host of Twitch and YouTube personalities began streaming their sessions. Its stylized avatars have also gone on to become viral memes on social media. In November 2022, they launched a standalone VR version of Among Us for the Meta Quest 2 on PC, with plans for a PlayStation VR2-compatible release soon.
Dota 2
Dota 2 remains the seventh most-watched game on Twitch based on average stream views. That's why Valve's 2013 MOBA release has wormed its way back into our list of the most popular games. The sequel to Defense of the Ancients, Dota 2 is yet another MOBA game that's captured the imagination of competitive and casual gamers alike.
You'll enter a ten-player game, with each player controlling a 'hero'. Heroes gather items and experience points that enable them to outsmart and defeat opposition heroes in more fast-paced PvP combat. Dota 2 is still comfortably one of the most popular esports titles, with The International 2023 still one of the most lucrative esports tournaments on the planet.
Roblox
It's also important to talk about the rise of independent game creation platform Roblox, which is empowering individuals to design and program their very own computer games. Some of these have gone on to become some of the most popular games for casual gamers.
A quick glance at the 'Discover' section of Roblox shows many independent game genres, ranging from fighting and adventure games through to tycoon and robot games.
As you can see, our new list of this year's popular video and PC games differs from our list of the most popular games right now 2022 version. It's clear that massively multiplayer online (MMO) games still reign supreme, as well as shooters in all their various guises.
In fact, new video game releases have a tough act to follow when you consider the likes of Minecraft and League of Legends continue to shine more than a decade on from their respective release dates.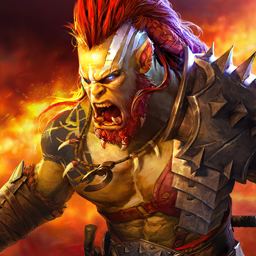 RAID: Shadow Legends
Collect 700+ Champions & Fight For Glory