The 7 Best Adventure Games of 2023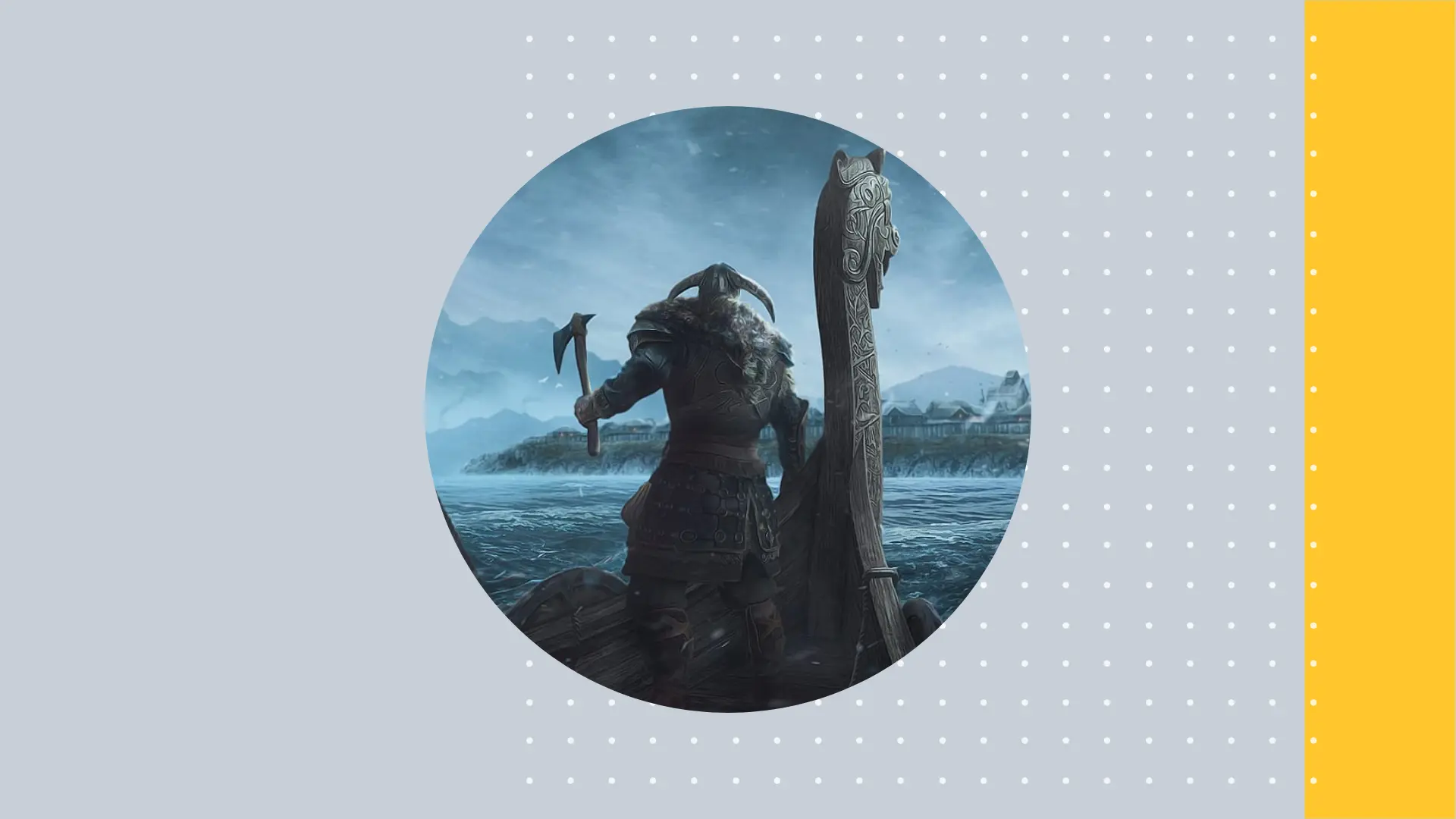 What are the best adventure games for 2023? Join us on our very own adventure as we take a look back at some adventure games that defined the genre as well as seven title picks that deserve a place among the greats.

Over the years, as more and more games have sprung in a plethora of devices and platforms, so did game genres. Two of the most common game genres to create confusion as to how similar they were are action vs. adventure games.
What Is the Difference Between Action and Adventure Games?
Adventure games for PC, console, and mobile devices feature a central protagonist and overarching narrative. As the player, it's your job to guide the central character through an interactive story, solving puzzles, riddles or any kind of mental challenge, in order to complete missions as you do.
While action games can also feature a central character and overarching narrative, the emphasis is much more on physical challenges like shooting guns and throwing punches. Therefore, action games test your reactions and co-ordination much more than adventure games. In contrast, the best adventure games test your powers of logic, reasoning, and problem solving.
Setting a Benchmark for All the Best Adventure Games
Before we share our take on the best adventure games for 2023, we should take a look at some genre-defining titles to get an idea of the benchmark others are striving to reach. To know where today's best adventure games sit in terms of the industry as a whole, we need to know what's been a hit in previous years.
What Are the Most Popular Adventure Games of All Time?
Plenty of console-based and online adventure games could be ranked among the best of all time. Broken Sword: The Shadow of the Templars and Riven are right up there, as are Portal 2 and the Gabriel Knight series.
What are the best adventure games to play in 2023? This guide gives you the lowdown on the seven top adventure games, including Figment 2 and Dustborn.
Among all the best adventure games PC and console players rate highly, there's an enduring love for Grim Fandango - a game that bears mentioning due to its outstanding endurance over time. The reason for this is that it was released in 1998 and remastered in 2015. In terms of aesthetics and animations, it's not going to beat some of today's best adventure games.
However, like movies from the 1980s that still resonate in a world of digital CGI creations, Grim Fandango has a storyline that will always be engaging. It wasn't as much of a commercial success as other adventure games but what makes this LucasArts offering standout is the complexity of the world in which you're tasked with exploring. Another reason is probably the sentiment more mature gamers have for the game - either because they have played it themselves around the time the game had come out, or because of the sentimental value as a whole, reminiscent of video games of the 90s.
Your mission is to reach the Land of Eternal Rest, but this journey is layered with nuance. Everything from the help you receive to the paths you take is affected by past, present, and future events. That makes Grim Fandango eternally engaging and an example of what the best adventure games should be.
7 of the Best Adventure Games for PC, Mobile, and Console
Now that we've gone over the genre and took a look at a few examples of popular online adventure games throughout history, it's time to check out today's favorites. The list below has been split into three sections: PC, mobile, and console. Then, at the end, we've given you a taste of what to look forward to with one of the most hotly anticipated adventure games.
Best Adventure Games for PC 2023
1. Figment 2: Creed Valley
Figment 2: Creed Valley was developed and published by Bedtime Digital Games. It was released in March 2023 as a follow-up to the original Figment. This action-adventure game sees you solve puzzles and compete in musical battles. The twist is that everything takes place within the human mind.
In this sense, Figment 2: Creed Valley is an example of art imitating life as you need to explore your own mind in order to complete the game. Another reason we rank it among the best adventure games for 2023 is that it's dual-layered. Moves you make inside the mind of the central character have an impact on the outer body and vice versa.
2. Adelantado 4 Aztec Skulls
In terms of which adventure games can be played for free, Adelantado 4 Aztec Skulls is a definite fan favorite. Developed by Realore and available to download for free on various gaming sites, this adventure offering sees you control Don Diego.
Your mission is to expand the Adelantado empire, but things aren't as easy as they seem. Evil forces attempt to stop you at every turn. With four difficulty levels, this free adventure game will keep you occupied for a while. This game includes many of the hallmarks of TD games (Tower Defense) as well as being one of the best adventure games for 2023.
Best Adventure Games for Mobile 2023
3. Honkai Star Rail
If you liked Honkai Impact 3rd and Genshin Impact, you'll love Honkai Star Rail. A blend of both but with a fresh narrative and upgraded aesthetics, this is by far one of the best adventure games for mobiles in 2023. The story sees Honkai travel to a parallel universe in search of answers. Only the Stellaron has those answers, so you have to guide a team of four through visually stunning 3D worlds in order to get them.
4. Phoenix Wright: Ace Attorney Trilogy
If you've ever seen yourself as a legal eagle with a nose for the truth, Ace Attorney from Capcom is a must-try series. The original game was released in 2001 and, since then, various sequels have found a place within the hearts of PC and console players.
Such is the love for this series that Capcom released a trilogy edition for iOS and Android in mid-2022. Phoenix Wright: Ace Attorney Trilogy sees you play the role of various attorneys tasked with solving crimes and defending your clients. If deductive reasoning and quick-thinking is your thing, this is the top adventure game for you.
Best Adventure Games for PlayStation and Xbox 2023
5. Dustborn
Who doesn't love a road trip movie? Well, thanks to the team at Red Thread Games, one of the most popular movie genres is now making a mark in the gaming world! Dustborn can certainly lay claim to being one of the best adventure games in 2023. On the surface, it looks fairly simple and innocuous. You and three friends are traveling in a car from California to Nova Scotia trying to deliver a package.
There are obstacles to navigate along the way, as you'd expect. However, the reason Dustborn is among the best adventure games of the year is its human touch. Each character has a special skill and, as you progress through the game, you discover the power of relationships.
6. The Last Night
Ranking some of the best adventure games for 2023, we can't ignore The Last Night. Developed by Odd Tales, this 2.5D cinematic platform game has shades of Blade Runner about it. You take control of Charlie, a man living in a world where computers control the menial parts of modern life. As such, you're free to enjoy a leisurely existence.
But - making things complicated - too much free time has caused Charlie to lose his purpose in life. Without work and without a goal, he's lost (figuratively and literally). Your job is to guide Charlie around this post-cyberpunk world and find a meaning to life. This means interacting with characters, solving puzzles and, ultimately, soul searching. The Last Night is not only one of the best adventure games out right now, it's a commentary on life. This gives it a poignancy that a lot of games lack.
The Most Anticipated Adventure Game of 2023
7. The Alters
This is not only a dark and moody adventure game, it's a real thinker. This offering from 11 Bit Studios doesn't have a release date yet, but the premise is intriguing. You're tasked with helping a man escape a seemingly uninhabited planet after he crash lands.
You do this by creating alternate versions of yourself so you complete tasks. The more alters you create, the less sure you become of anything. Are you still playing as the original character? This looks set to be a truly cerebral affair where careful consideration of past, present, and future actions is necessary in order to survive.
Enjoy the Best Adventure Games of the Year
The adventure games genre is stronger than ever. Mixing beautiful graphics with engaging narratives has long been popular, and developers remain committed to creating games that have a relevance in today's world. In the truly best adventure games, art becomes an imitation of life. That's why our top picks have become instant hits and, moreover, why this genre will remain popular for many years to come.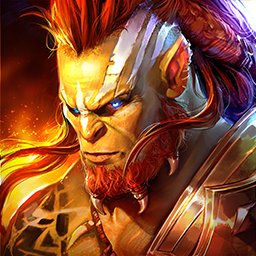 RAID: Shadow Legends
Collect 700+ Champions & Fight For Glory