Abenteuerspiele für 2023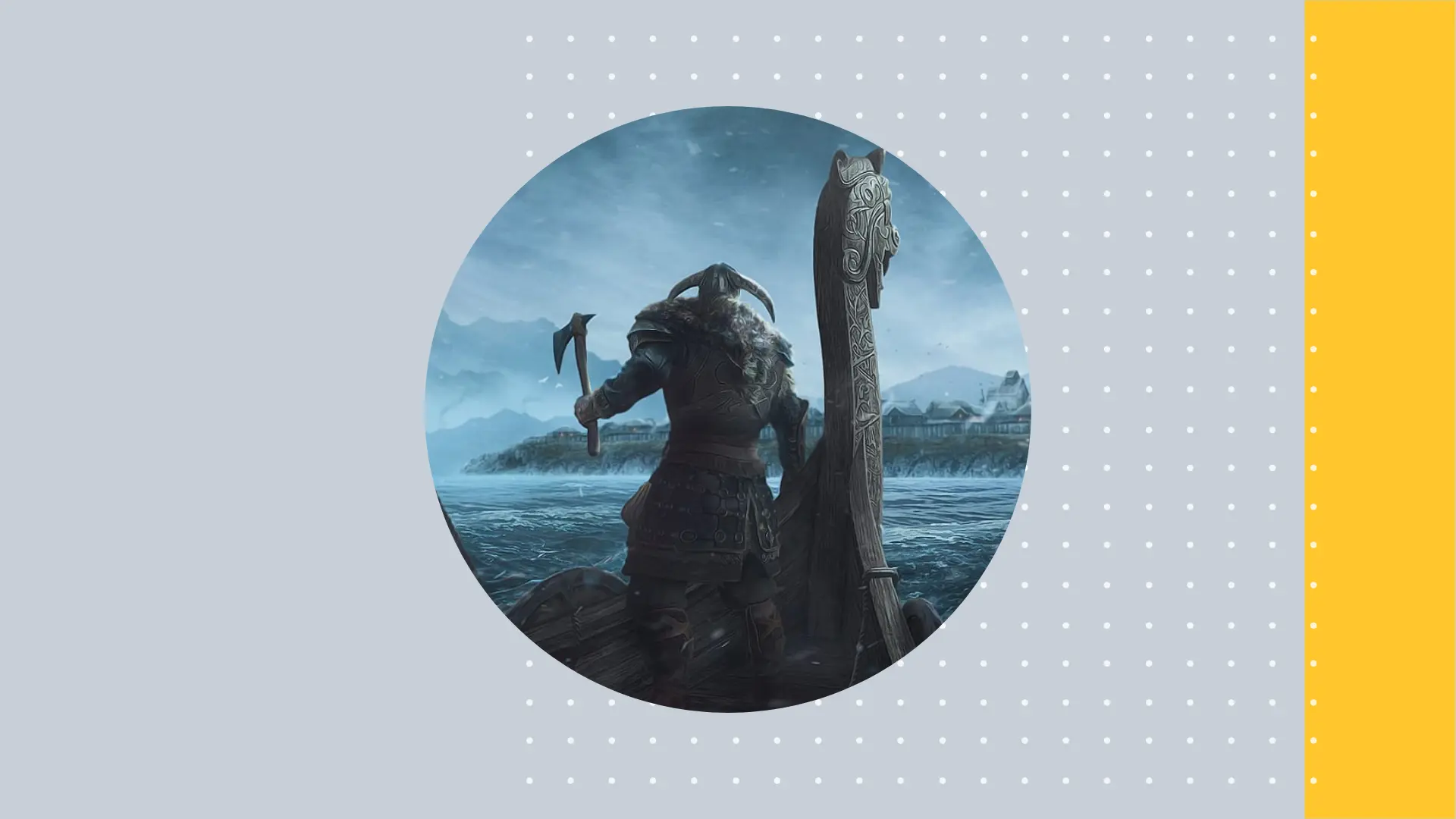 Die besten sieben Abenteuerspiele für 2023
Was ist das beste Abenteuerspiel für das Jahr 2023. Wir schauen uns die sieben Spiele an, welche unserer Meinung nach das Potenzial zu einem echten Hit haben. Diese Spiele versuchen das Genre neu zu definieren, ohne die Grundidee zu stark zu verändern. Über die Jahre sind immer mehr Spiele auf den verschiedensten Plattformen wie PC, den Konsolen und das Handy veröffentlicht worden, wodurch sich auch das Genre neugestaltet hat. Doch welche Adventure Games gibt es überhaupt?

Welche Adventure Games gibt es?
Egal, ob es Adventure Spiele für den PC, die Konsolen oder kostenlose online Spiele fürs Handy sind, gibt es viele verschiedene Varianten. Oftmals gibt es einen Hauptcharakter, der in den Adventure Spielen Rätsel und Aufgaben lösen muss, um das große Ziel zu erreichen. Im Gegensatz zu Action Games muss man bei Abenteuerspiele eher logische Aufgaben und Probleme lösen.
Was ist das beliebteste Adventure?
Es gibt viele Adventure Spiele, welche man als die beliebtesten Abenteuerspiele aller Zeiten sehen kann. Dabei findet man an der Spitze definitiv Broken Sword: The Shadow of the Templars und Riven, aber auch Portal 2 und die Gabriel Knight Serie sind beliebte Abenteuerspiele. In diesem Artikel zeigen wir dir die Abenteuerspiele, welche als die besten für das Jahr 2023 gesehen werden. Darunter befindet sich große Namen wie Figment 2 und Dustborn.
Die sieben besten Abenteuerspiele für den PC, das Handy und die Konsole
Nachdem wir uns die Geschichte der Abenteuer Spiele und das Genre genauer angesehen haben, wird es Zeit, um uns die beliebtesten Spiele 2023 anzuschauen. Um es übersichtlicher zu gestalten, haben wir es in drei Kategorien aufgeteilt: Abenteuer Spiele PC, für das Handy und den Konsolen. Dabei gibt es einige interessante Kandidaten.
Die besten Adventure Spiele PC
Adelantado 4 Aztec Skulls
Magst du gratis Spiele online spielen? Dann könnte Adelantado 4 das richtige Spiel für dich sein. Bei den Abenteuer Spielen PC ist es einer der Favoriten der Spieler, wobei es eben auf den verschiedensten Webseiten gratis zum Downloaden ist. In Adelantado 4 wirst du in die Welt von Don Diego gesetzt und versuchst das Imperium weiter auszubauen. Natürlich gibt es bei dem Adventure Spiel PC auch böse Widersacher, welche dich in deiner Mission behindern wollen. Insgesamt gibt es vier Schwierigkeitsstufen, sodass du auch nach einer längeren Zeit noch Unterhaltung an dem Abenteuerspiel finden wirst.
Figment 2: Creed Valley
Egal, ob Abenteuer Spiele PC oder Games online for Mac, darf man sich auf Figment 2: Creed Valley freuen. Das Spiel wurde bereits im März 2023 veröffentlicht und folgt auf den ersten Teil, welcher Fans begeistert hatte. Wie in vielen Abenteuerspielen löst man in Figment 2 Rätsel und besiegt seine Gegner in Kämpfen. Der große Twist in diesem Adventure Spiel PC ist, dass sich das ganz Spiel nur im Kopf eines Menschen abspielt. Das Spiel ist ein Beispiel dafür, wie Kunst das wahre Leben nachstellen kann. So muss man den eigenen Kopf erforschen, um das Spiel zu gewinnen. Dadurch ist es nicht ein eindimensionales, sondern ein vielschichtiges Abenteuerspiel. Jede Bewegung und Entscheidung, welche man im Kopf des Charakters trifft, hat eine Auswirkung auf den Körper im Gesamten und umgekehrt.
Die besten Handy Abenteuerspiele
Honkai Star Rail
Eines der besten Android Spiele 2023 ist Honkai Star Rail. Dieses Spiel ist perfekt für die Spieler, die Honkai Impact 3rd und Genshin Impact geliebt haben. Honkai Star Rail ist eines der Adventure Spiele, dass in einem Spiel eine neue Geschichte mit einer verbesserten Grafik verbunden haben. So ist es eines der besten Abenteuerspiele im Jahr 2023. In dem Spiel reist Honkai in eine Paralleluniversum, um passende Antworten zu suchen, welche nur Stellaron ihm geben kann. Dabei leitest du ein Team aus vier Menschen durch eine wunderschöne Welt, um Stellaron und die Antworten zu finden.
Phoenix Wright: Ace Attorney Trilogy
Bei den besten iOS Games 2023 findet man auch Phoenix Wright. Dabei ist man hier auf der Suche nach der Wahrheit. Der erste Teil wurde bereits vor über 20 Jahren, im Jahr 2001, veröffentlicht. Seitdem hat das Spiel und die Nachfolger einen Platz im Herzen von Abenteuer Spielern gefunden. Deswegen wurde im vergangenen Jahr eine Trilogie für iOS und Android veröffentlicht. In Phoenix Wright: Ace Attorney Trilogy spielt man verschiedenste Anwälte, welche die Aufgabe haben Straftaten aufzudecken und ihre Angeklagten zu verteidigen. Wenn du gerne logisch und kreativ denkst, ist Phoenix Wright das Abenteuerspiel für dich.
Die besten Abenteuerspiele für die Konsolen
The Last Night
Die besten Games 2023? Da ist The Last Night definitiv dabei. In vielen Ranglisten der besten Abenteuerspiele des Jahres führt The Last Night das Ranking sogar an. Dabei übernimmt man die Kontrolle über Charlie. Charlie ist ein Mann, der in einer Welt lebt, welche von Computern dominiert wird. Diese haben nicht die Kontrolle übernommen, übernehmen jedoch die ganzen unwichtigen Arbeiten im Leben. So kann Charlie ohne Stress all seinen Hobbys nachzugehen. Es gibt jedoch ein Problem: Mit der ganzen Freizeit und ohne Arbeit hat Charlie den Sinn des Lebens verloren. Die Aufgabe im Spiel ist, diesen Sinn des Lebens wiederzufinden. Auf dem Weg dahin agiert man mit verschiedensten Charakteren und löst Rätsel. The Last Night geht tiefer als andere Spiele und setzt einem einen Spiegel auf das eigene Leben vor.
Dustborn
Bist du bereit für einen Roadtrip? In einem der besten Action Online Games des Jahres kannst du genau das jetzt auch auf deiner Konsole in einem Adventure Spiel machen. Zu Beginn wirkt alles noch sehr einfach – wie zu Beginn eines jeden Roadtrips. Drei Freunde und du reisen dabei von Kalifornien nach Nova Scotia, um ein Paket abzuliefern. Mit der Zeit gibt es jedoch immer schwerere Aufgaben, welche du überwinden und lösen musst. Von anderen Abenteuerspielen unterscheidet Dustborn die menschliche Note. Jeder Charakter hat seine eigenen Stärken und Schwächen und mit der Zeit wird ebenfalls die Beziehung zwischen den Leuten immer wichtiger.
The Alters
Bei PC Spiele online ist definitiv The Alters das Abenteuerspiel, welches wir im Jahr 2023 am meisten erwarten. Das Spiel hat derzeit noch kein Erscheinungsdatum, dennoch gibt es bereits hohe Erwartungen. Hierbei hilft man einem Mann einen Planeten zu entkommen. Der Twist ist, dass der Mann nicht, wie erwartet, allein auf dem Planeten ist. Um Aufgaben abzuschließen, musst du weitere Versionen von dir selbst kreieren. Das Problem ist jedoch, dass dein Charakter immer unsicherer von den eigenen Aktionen wird, desto öfter er aufgespalten wird. So stellt sich die Frage, ob man weiterhin der originale Charakter oder nur noch eine alternative Version ist. The Alters ist ein Spiel, in welchem man wirklich nachdenken und die eigenen Aktionen überdenken muss. Um zu überleben, musst du nicht nur die Gegenwart, sondern auch die Vergangenheit und Zukunft genau überdenken.
Genießte die besten Abenteuerspiele des Jahres
Die Kategorie der Abenteuerspiele ist so beliebt wie noch nie. So sind einige der Top PC Games 2023 in dieser Kategorie. Die Kombination zwischen einer spannenden Geschichte und einer hervorragenden Grafik war bei Abenteuer Spielen schon immer eine gute Kombination und diese Formel wird weiterhin perfektioniert. Genau, wenn man denkt, dass es nicht mehr besser werden kann, wird ein Spiel wie Adelantado 4 Aztec Skulls veröffentlicht. In den besten Spielen dieses Jahr wird Kunst zu einem Spiegel für die aktuelle Gesellschaft und wie wir unser Leben leben. Deswegen werden die vorgestellten Abenteuerspiele definitiv unter den Spielen des Jahres sein und in den kommenden Jahren gespielt werden.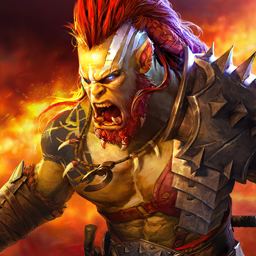 RAID: Shadow Legends
Sammle über 700 Champions & kämpfe um Ruhm