Die besten Spiele 2023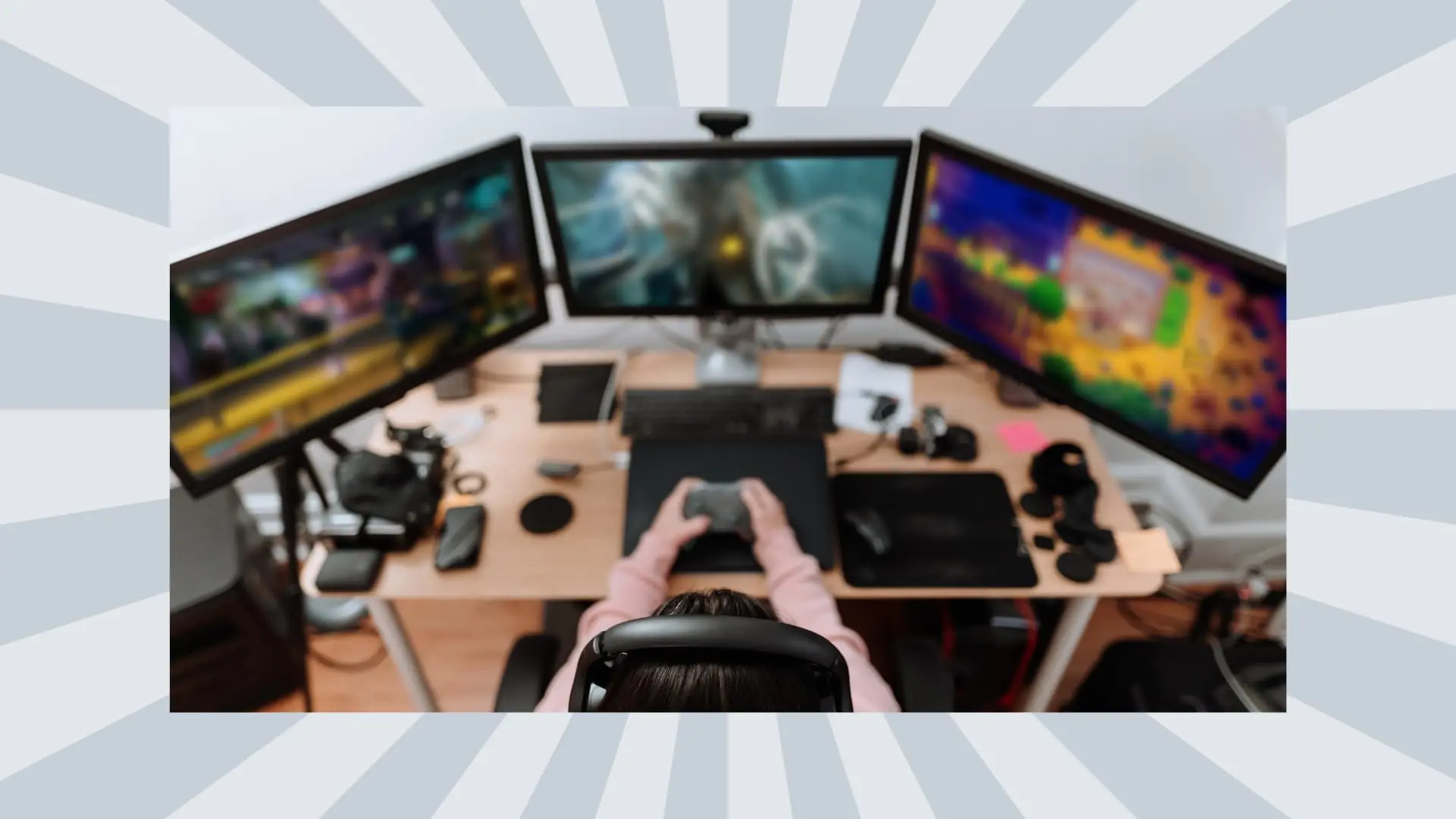 2023 hat sich bisher als großartiges Jahr für Gamer herausgestellt, denn schon im ersten Quartal sind eine Vielzahl spannender und mitreißender Titel auf dem Markt erschienen, die es unter die besten Spiele schaffen könnten. Dazu sind in den kommenden Monaten einige langersehnte Erscheinungen geplant. Wir wollen die besten Spiele und besten Online Games einmal genauer unter die Lupe nehmen und herausfinden, ob sie mit den genialen Klassikern der Spielgeschichte mithalten können.
Die Videospiele in unserer Liste sind vielseitig und eignen sich für jeden Geschmack. Als beste Spiele aller Zeiten gehören sie in das Repertoire eines jeden Spielers. Egal ob man Shooting Games, Horror Games und RPGs liebt, oder aber die besten Online Spiele finden möchte - diese 15 Titel haben es in sich!
5 beste Spiele aller Zeiten
Geschmäcker sind verschieden und so ist es natürlich schwer, eine allgemeingültige Liste der besten Spiele zu erstellen. Denn während die einen 4x games bevorzugen, suchen die anderen die besten Online Spiele. Die fünf besten Spiele in unserer Aufzählung zeichnen sich jedoch durch ihren besonders großen Erfolg und ihre überwiegend positiven Bewertungen innerhalb der Gaming-Welt aus. Sie gelten heute als Maßstab, mit dem sich neue Titel konkurrieren müssen. Los geht es: Hier sind die besten Spiele aller Zeiten!
1. Legend of Zelda: Ocarina of Time
Das Game Legend of Zelda: Ocarina of Time hat den Erfolg von Nintendo 64 enorm gesteigert. Viele Spieler kauften sich die Konsole, nur um eines der besten Spiele zu genießen und tief in die fantastische Welt von Link und Zelda einzutauchen. Unter den single player games gilt das heutige Retro-Game immer noch als absolutes Highlight und wurde bereits mehr als sieben Millionen Mal verkauft. Dank seines immersiven Soundtracks und dem unterhaltsamen Gameplay macht es bis heute Spaß!
2. Grand Theft Auto IV
Unter den besten Games aller Zeiten darf natürlich auch ein populäres Autoknacker-Spiel nicht fehlen: Grand Theft Auto IV. Im sechsten Teil der GTA-Reihe werden Spieler nach Liberty City versetzt, das New York City nachempfunden wurde. In der Open-World können Spieler die drei Inseln zu Fuß oder mit einem fahrbaren Untersatz erkunden, der an jeder Straßenecke oder Ampel einfach geklaut werden kann. Nach dem Release setzte das Game in den ersten 24 Stunden 310 Millionen US-Dollar um und wurde damit schnell zu einem der beliebtesten und besten Konsolenspiele. Dank einem Multiplayer-Modus gesellt es sich auch unter die online spiele mit Freunden und wird bis heute gemeinsam gezockt.
3. Red Dead Redemption 2
Willkommen im Wilden Westen! In der Fortsetzung Red Dead Redemption 2 schlüpfen Gamer in die Rolle des Banditen Arthur Morgan, der sich auf der Flucht vor dem Gesetz zahlreichen Herausforderungen stellen muss. Die besten Spiele sollten aber nicht nur eine mitreißende Handlung besitzen, sondern auch auf anderen Ebenen überzeugen. Das schafft Red Dead Redemption 2 problemlos mit seinen herausragenden Grafiken und einem intuitiven und komplexen Gameplay. Heute zählt es auch zu den besten Online Games dank der Erweiterung zu Red Dead Online.
4. Elden Ring
Auch ein relativ junger Titel hat es in unsere Liste für die besten Spiele geschafft. Elden Ring wurde erst vor knapp einem Jahr veröffentlicht, sahnte aber direkt wichtige Preise ab und verkaufte sich mehr als 20 Millionen Mal. Der Action-RPG-Hit wurde mit der Hilfe von GoT-Autor George R. R. Martin entwickelt und bietet ein Fantasy-Spektakel der Sonderklasse. Wem das Game derzeit noch zu teuer ist, der kann aber auch abenteuerspiele gratis online spielen und sich damit die Zeit vertreiben, bis Elden Ring etwas erschwinglicher geworden ist.
5. Half-Life 2
Mit Half-Life 2 schaffte es Valve, das Shooter-Genre neu zu definieren. Bei der Entwicklung wurden keine Kosten und Mühen gespart, um die Spielphysik so realistisch wie möglich zu gestalten und damit eine noch stärkere Immersion zu ermöglichen. Fans des ersten Teils freuten sich besonders darüber, wieder in die legendäre Rolle von Gordon Freeman schlüpfen zu dürfen. Die besten Spiele aller Zeiten können nicht auf diesen Titel verzichten!
Beste Games: Was ist derzeit die #1?
Sieht man sich die aktiven Spielerzahlen an, so ist PUBG derzeit das populärste und beste Online Game auf dem Markt – und als kostenloses Game sogar ein Anwärter für beste Spiele gratis. Der Titel hat es dank seines genialen Gameplays ganz klar verdient, unter die besten Spiele zu gelangen. Ein gesamtes Genre und einige der besten Online Spiele wurde durch PUBG geprägt: Es läutete die Zeit der Battle-Royales ein und hob survival games online auf ein neues Niveau. Mit 1,77 Milliarden Downloads liegt es weit vor allen anderen und gilt außerdem als wichtige Disziplin im eSport. Es führt nicht nur die Liste der besten Online Spiele an, sondern reiht sich auch in die besten Spiele gratis ein.
Was sind die Top 10 besten Spiele 2023?
Natürlich dürfen auch die neuesten Titel nicht in einer Liste für beste Spiele fehlen, denn sie punkten mit hochauflösenden Grafiken, komplexen Spielsystemen und hochwertigem Gameplay. Unter die besten Games schaffen es hier sowohl bereits veröffentlichte Titel als auch jene Spiele, die bereits heißersehnt werden. Wer die Releases kaum noch erwarten kann, kann in der Zwischenzeit einige online spiele umsonst genießen und sogar einige der besten Spiele kostenlos nutzen.
1. The Legend of Zelda: Tears of the Kingdom
Nintendo hat mit der Zelda-Reihe bereits mehrfach den Vogel abgeschossen und es unter die besten Konsolenspiele geschafft. Tears of the Kingdom ist der nächste Ableger der Reihe und bietet erneut eine Open-World-Map, die Spieler bereits in Breath of the Wild lieben gelernt haben – ebenfalls ein Anwärter für die besten Spiele.
2. Resident Evil 4
Capcom hat es sich in den letzten Jahren zum Vorsatz genommen, beste Spiele aus der Resident-Evil-Reihe neu zu gestalten und für die Next-Gen-Konsolen aufzubereiten. Was mit Resident Evil 2 und 3 bereits bestens geglückt ist, wurde nun auch für den vierten Teil vorgesehen. Die ersten Bilder waren bereits beeindrucken, jetzt steht der Release kurz bevor.
3. Dead Space
Wenn Science-Fiction auf Surival-Horror trifft, entstehen schauderhafte Zukunftsvisionen. Diese Prämisse nutzt EA bei Dead Space, das im Januar 2023 erschienen ist und schon jetzt als Anwärter für das beste Spiel des Jahres. Mitentscheidend für den Erfolg war der Einsatz der neuen Frostbite-Gaming-Engine, die EA für die neuen Konsolen entwickelt hat. Wir können also davon ausgehen, dass EA noch einige der besten Konsolenspiele herausbringen wird.
4. Street Fighter 6
Fans von Kampfspielen lieben die Street-Fighter-Reihe oftmals schon seit ihrer Kindheit. Einige der alten Titel gibt es mittlerweile im Browser und zählen als beste Spiele kostenlos. Mit Street Fighter 6 geht das Beat'em-Up in eine neue Runde und vermischt Retro-Grafiken mit einem hochwertigen Gameplay. Dank des innovativen Battle Hubs gelangt es außerdem in die Kategorie "beste spiele online".
5. Starfield
Bethesda hat uns bereits einige der besten Spiele aller Zeiten beschert, darunter Fallout und The Elder Scrolls. In dem neuen, intergalaktischen Abenteuer wird die Open-World auf ein neues Level gehoben, das die Weite des Weltalls spürbar macht. Auf einer so großen Map möchten Spieler natürlich nicht alleine bleiben: Deshalb wird Starfield eines der besten Online Games und kann auf Wunsch mit Spielern auf dem ganzen Globus erlebt werden. Viele Games im All sind beliebte online strategiespiele, Starfield bringt als Shooter und Abenteuer-Rollenspiel also Abwechslung mit.
6. Final Fantasy XVI
Wer sich bei dem neuen Ableger von Final Fantasy eines der besten mmo online games erwartet hat, der irrt sich. Obwohl der Trend bei vielen Entwicklern in Richtung Online-Multiplayer geht, hat sich Square Enix bewusst für ein Einzelplayer-Abenteuer entschieden und veröffentlicht dieses ausschließlich auf der PlayStation 5. Gerüchten zufolge soll der 16. Ableger der Reihe stärker auf westliche Einflüsse setzen und damit ein wenig von seinem japanischen Flair verlieren. Ob das Fans gut genug gefällt, um das Game unter die besten Spiele zu wählen, bleibt abzuwarten.
7. Star Wars Jedi: Survivor
Intergalaktische Kämpfe gibt es auch im lang ersehnten Star Wars Jedi: Survivor. Das Film-Franchise hat mittlerweile zahlreiche Games herausgebracht, darunter Shooter, Handyspiele online und Action-Adventures wie der kommende Titel. Im Zentrum der Handlung steht Cal Kestis, der sich mit fünf verschiedenen Arten von Lichtschwertern durch die Galaxis kämpfen muss.
8. Atomic Heart
Der dystopische Shooter Atomic Heart lässt Spieler in eine Alternativwelt während der 1960er Jahre eintauchen. Der Titel brilliert mit seinem herausragenden Design und einer düsteren Stimmung, die in den Bann zieht. Schon lange vor dem Release wurde das Spiel gehypt, heute wissen wir, warum es zu den besten Games von 2023 zählt.
9. Redfall
Beste Online Spiele hat man in diesem Jahr noch wenige gesehen. Das ändert sich jedoch mit Redfall, denn der aufregende Vampir-Shooter kann online im Koop-Modus erlebt werden. Die vier Charaktere können dabei ein Team bilden und müssen sich gegen die Blutsauger-Invasion in der Stadt durchsetzen. Wer mit seinen besten Kumpels antreten möchte, sollte eines der besten Online Spiele also definitiv ausprobieren.
10: S.T.A.L.K.E.R. 2: Heart of Chernobyl
Auch das Stalker-Franchise erhält einen neuen Teil und gelangt damit in die Liste für die besten Spiele. Der Weg führt direkt nach Pripyat und das Sperrgebiet rund um das beschädigte Atomkraftwerk Tschernobyl. Basierend auf der Unreal Engine 5 gehen wir davon aus, dass es sich um ein visuelles Festmahl halten wird. Ob es wirklich unter die besten Spiele gelangt, können wir jedoch erst nach dem Release im Dezember feststellen.
Die besten Spiele müssen nicht immer die neuesten sein, das beweisen Spieleklassiker, die seit Jahrzehnten beliebt sind. Viele von ihnen können heute sogar als beste Spiele kostenlos erlebt werden und stehen einfach im Browser oder zum Download bereit. Diese Vielzahl an Spielen gratis zu genießen, hilft außerdem dabei, die Wartezeit zu versüßen, bevor die langersehnten AAA-Titel 2023 erscheinen.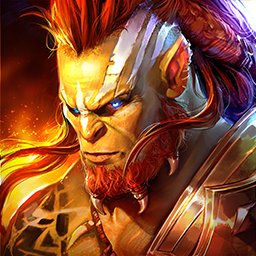 Raid: Shadow Legends
Sammle über 700 Champions & kämpfe um Ruhm