Les meilleurs jeux pour ta bibliothèque : les classiques intemporels et les sorties de 2023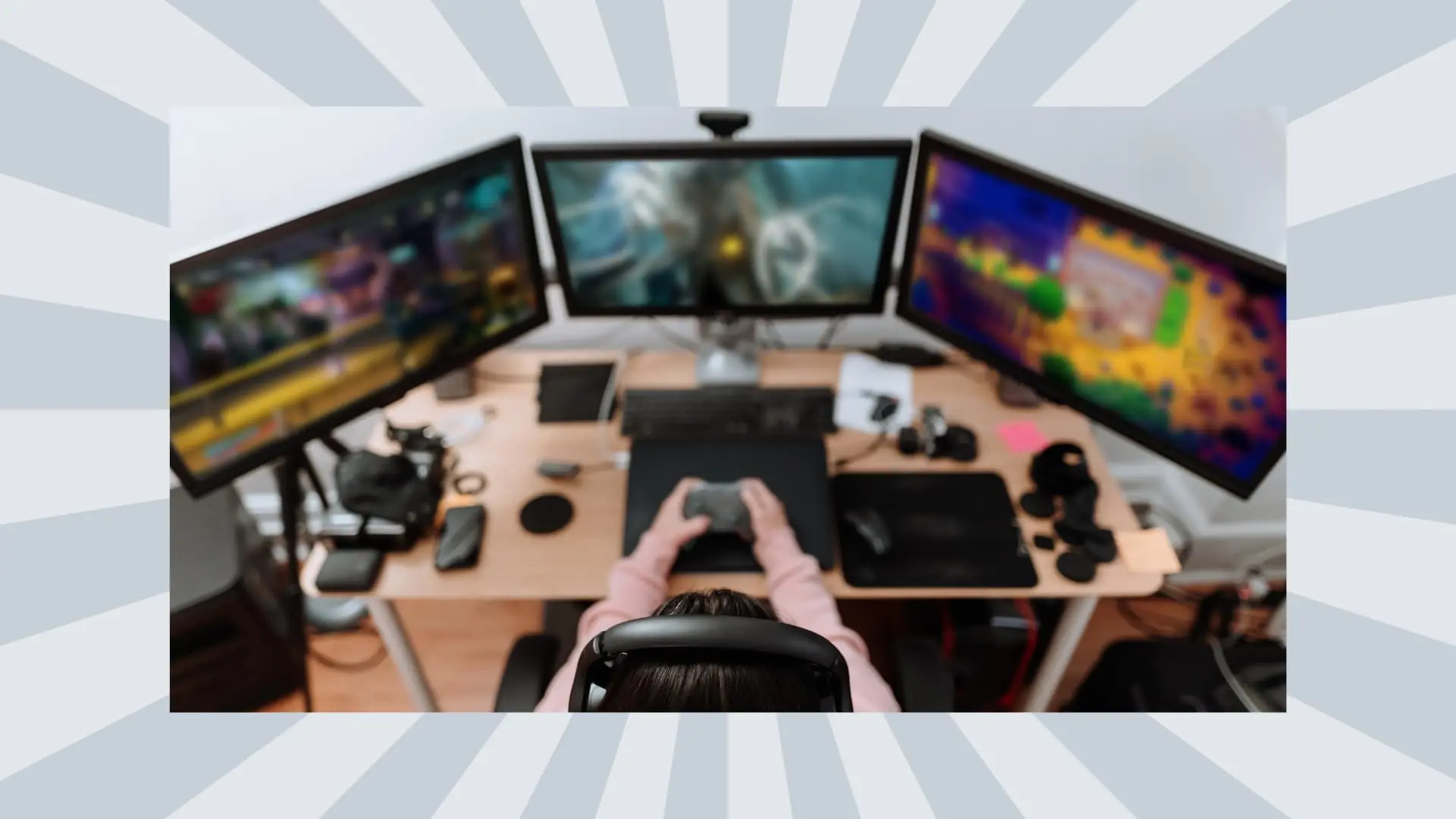 Comme on pouvait s'y attendre, 2023 s'annonce riche en sorties de nouveaux jeux sur PC ou console, mais aussi de jeux pour mobile. Avec des titres à succès de studios bien établis tels qu'Activision, Capcom et Bethesda, tu vas avoir de quoi te régaler en 2023.

Nous avons compilé ici une liste des meilleurs jeux de 2023 et des meilleurs jeux vidéo de tous les temps ; nous l'avons ensuite comparée à certains des derniers-nés du secteur de jeu.
Que tu sois fan de jeux de tir à la première personne, de jeux de simulation de sport ou de jeux de survie, tu trouveras ton bonheur dans cet article.
Les 5 meilleurs jeux de tous les temps
Voici notre collection des cinq meilleurs jeux de tous les temps. Même s'il ne s'agit que de notre opinion, nous sommes certains que les joueurs du monde entier seraient d'accord pour dire que ces jeux sur PC ou console constituent une référence en matière de jeux immersifs.
1. The Legend of Zelda: Ocarina of Time
Lorsque Nintendo a lancé The Legend of Zelda : Ocarina of Time sur la Nintendo 64, les gens se sont empressés d'acheter la console juste pour avoir ce jeu. Ocarina of Time a connu un succès critique dans le monde entier, avec plus de sept millions de copies écoulées. Avec une bande-son, un principe de jeu et un son immersif, ce jeu d'action-aventure fantastique est l'un des meilleurs jeux de tous les temps.
2. Grand Theft Auto IV
Sixième opus de la série Grand Theft Auto de Rockstar Games, Grand Theft Auto IV te transporte au cœur de la ville de Liberty City, inspirée de New York. Dans ce monde ouvert qui adopte une perspective à la troisième personne, tu peux voir les trois îles principales et Alderney à pied ou à bord d'un véhicule.
Les ventes de ce jeu ont atteint 310 millions de dollars en 24 heures ! Le mode multijoueur en ligne est par ailleurs une alternative bienvenue aux jeux solo, la section en mode coopératif proposant certains des meilleurs jeux en ligne que tu pourras trouver.
3. Red Dead Redemption 2
Troisième opus de la franchise Red Dead, l'action de Red Dead Redemption II de Rockstar Games se déroule au XIXe siècle : on y suit les tribulations du hors-la-loi Arthur Morgan, qui tente de faire face à l'effondrement de l'Ouest sauvage. Maintes fois primé, le jeu s'est vendu à plus de 50 millions d'exemplaires à travers le monde.
4. Elden Ring
Sorti depuis un an, Elden Ring s'est déjà imposé comme l'un des meilleurs jeux de tous les temps. En l'espace de quelques mois, ce type de jeux de rôle bourré d'action a reçu une série de récompenses pendant les Game of the Year Awards et s'est écoulé à plus de 20 millions d'exemplaires à travers le monde. Metacritic lui a attribué la note de 96/100, tandis qu'IGN et GameSpot lui ont donné 10/10, ce qui en fait l'un des meilleurs jeux de l'histoire.
5. Half-Life 2
Cette suite du jeu original de 1998 redéfinit le jeu de tir à la première personne (FPS). Valve a investi des millions dans son nouveau moteur physique Havok, qui lui a permis de reproduire des environnements du monde réel et d'améliorer l'immersion des joueurs. Comme dans l'original, tu prends ici le contrôle de Gordon Freeman, deux décennies après l'incident du centre de recherche de Black Mesa du premier opus. Les lecteurs du Guardian l'ont élu meilleur jeu des années 2000.
Quel est actuellement le jeu n° 1 ?
Avec le plus grand nombre de joueurs actifs, PUBG : Battlegrounds s'affirme clairement comme le jeu vidéo le plus populaire de 2023, et sans aucun doute comme l'un des meilleurs jeux en ligne. Il aurait été téléchargé plus de 1,77 milliard de fois dans le monde, notamment par les amateurs de jeux casual, soit deux fois plus que le deuxième meilleur jeu vidéo, Crossfire (1 milliard de téléchargements).
Les 10 meilleurs jeux en ligne de 2023 - déjà sortis et à venir
Nous comparons ici les meilleurs jeux du passé avec les nouveaux jeux pour navigateur et console de 2023. Nous avons classé les meilleurs jeux de cette année, y compris certains des titres les plus populaires lancés au cours du premier trimestre 2023 et les sorties les plus attendues à venir cette année.
1. The Legend of Zelda: Tears of the Kingdom
Tears of the Kingdom sera le nouvel opus de l'iconique série Legend of Zelda. Suite de Breath of the Wild, lancé en 2017, Tears of the Kingdom conserve le monde ouvert d'Hyrule. Même si très peu d'informations ont filtré sur ce qui nous attend, nous sommes toujours satisfaits des titres Legend of Zelda. La sortie de Tears of the Kingdom est également prévue sur les consoles portables Switch ; elle pourrait être la dernière sortie majeure sur la console manuelle de Nintendo avant que celle-ci ne soit remplacée.
2. Resident Evil 4
Capcom a réussi à réinventer Resident Evil 2 et 3 pour la nouvelle génération de consoles, et un remake du jeu Resident Evil 4 est sorti le 24 mars. Si l'on en croit les bandes-annonces, le jeu devrait prendre une tournure plus sanglante et horrifique.
3. Dead Space
Sorti en janvier, Dead Space de EA est déjà considéré comme l'un des meilleurs jeux de cette année. Basé sur l'original de 2008, ce titre qui fait partie des jeux d'horreur a été complètement réinventé grâce à la nouvelle génération du moteur de jeu Frosbite d'EA, qui a permis de créer de nouvelles ressources et de nouveaux modèles de personnages, tout en restant fidèle au design original.
4. Street Fighter 6
Street Fighter 6 remet le jeu de combat à la mode. Prévu pour cet été, cet opus de la franchise Street Fighter s'annonce plus interactif que jamais. Tu pourras créer ton propre personnage, tandis que le champ de bataille en ligne sera l'environnement idéal pour améliorer tes compétences au combat.
5. Starfield
Ces dernières années, Bethesda a gâté les joueurs avec des jeux tels que Fallout et The Elder Scrolls proposant un monde ouvert inédit. Il semblerait que Starfield s'appuie encore plus sur cela et mise sur un thème intergalactique. Tu pourras concevoir ton propre vaisseau, t'envoler vers plus de 100 systèmes solaires différents et découvrir des milliers de nouveaux mondes pour créer de nouvelles alliances.
6. Final Fantasy XVI
Peu de jeux sont aussi attendus en 2023 que Final Fantasy XVI de Square Enix. Seizième opus de la série Final Fantasy, ce jeu à un seul joueur sortira uniquement sur la PlayStation 5. Il devrait se rapprocher davantage de jeux de fantasy occidentalisés tels que God of War ou The Witcher, ce qui risque de décevoir les fans d'environnements épiques inspirés du Japon.
7. Star Wars Jedi: Survivor
En 2019, Star Wars Jedi : Fallen Order a rencontré un grand succès auprès des fans de la franchise, et Survivor s'annonce comme une autre suite passionnante. Dans ce titre qui appartient à la catégorie des jeux de survie, d'action et d'aventure, Cal Kestis lutte contre l'Empire galactique, qui veut éliminer les derniers survivants de l'Ordre 66. Tu y affronteras de nouveaux adversaires tels que Gen'Dai Rayvis et le sénateur impérial Pau'an.
8. Atomic Heart
Atomic Heart a été lancé en grande pompe le mois dernier. Ce jeu, en préparation depuis quatre ans, était l'un des plus attendus de l'année. La bande-son d'Atomic Heart est signée Mick Gordon, compositeur de musique de jeux vidéo à qui l'on doit déjà les nombreuses bandes-sons atmosphériques de Doom.
9. Redfall
Suite au succès de Deathloop, un des jeux de tir avec boucle temporelle, Arkane est de retour avec Redfall. Redfall est une ville du Massachussetts envahie par des vampires créés à la suite d'une expérience scientifique qui a mal tourné. Combinant des environnements de monde ouvert à des mécanismes de jeu d'horreur, Redfall a tout pour devenir l'un des meilleurs jeux de cette année.
10. S.T.A.L.K.E.R. 2: Heart of Chernobyl
Les développeurs ukrainiens de GSC Game World sont de retour avec le quatrième opus de la franchise Stalker. La sortie de Heart of Chernobyl est prévue pour décembre ; le jeu te transportera à nouveau dans la ville de Pripyat et la zone d'exclusion entourant l'iconique centrale nucléaire de Tchernobyl. Créé en utilisant l'Unreal Engine 5, le jeu devrait être un festival visuel, en particulier si la technique du lancer de rayons est incluse.
Et voilà. Tu as là une collection des meilleurs nouveaux jeux en 2023 ainsi que des meilleurs jeux pour les fans de classiques intemporels.
Bien entendu, notre liste est totalement subjective. À toi de trouver ton meilleur jeu ! Mais une chose est sûre : le niveau de créativité et d'innovation dans le secteur du jeu aujourd'hui est vraiment phénoménal !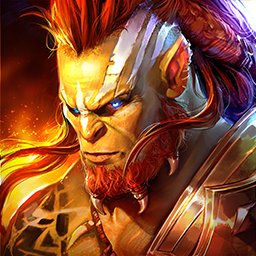 RAID: Shadow Legends
Récupère + de 700 Champions et décroche la gloire