Les meilleurs jeux FPS en 2023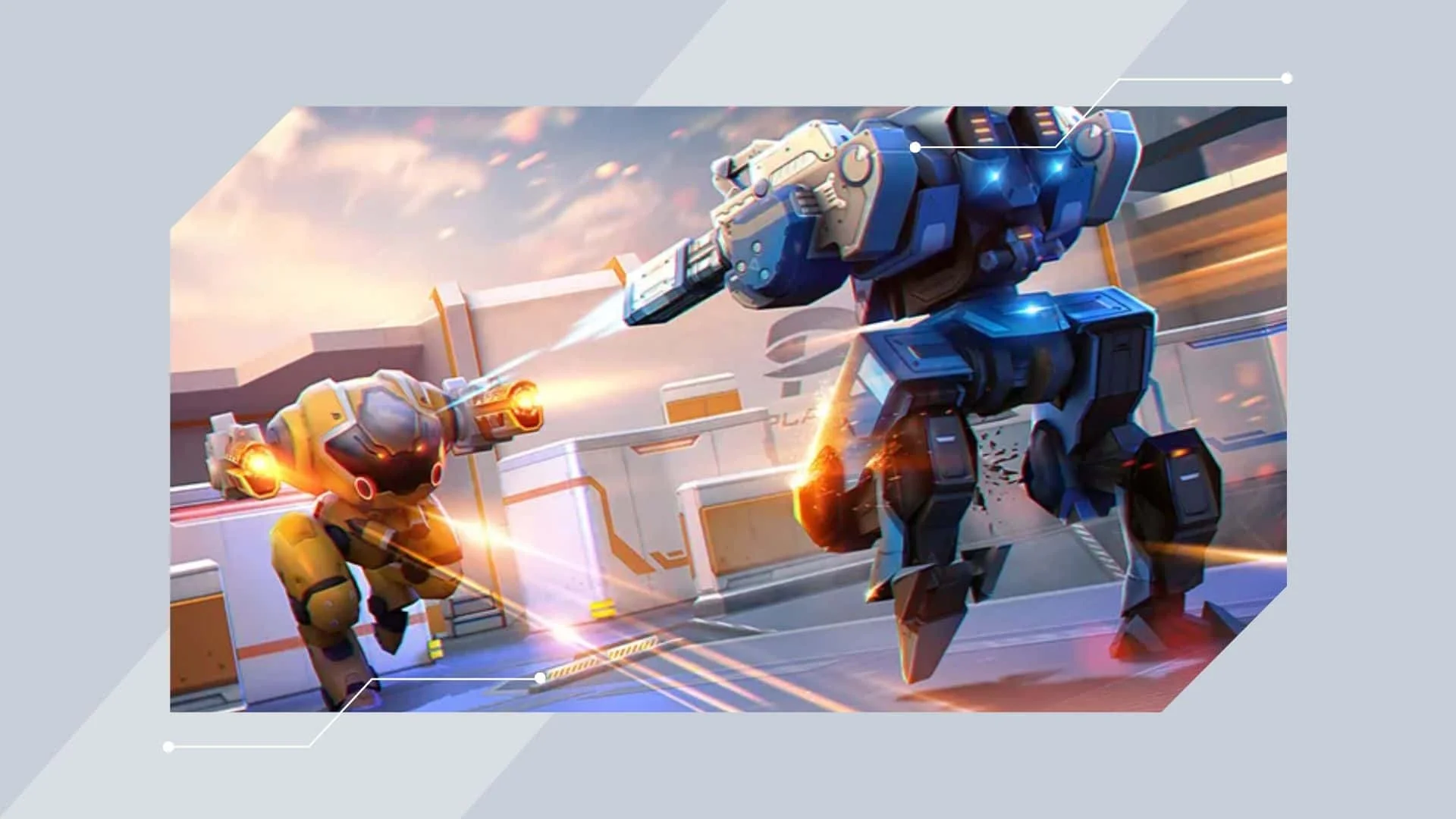 Les jeux FPS sont plus populaires que jamais, c'est pour cela qu'ils sont si nombreux. Il est impossible de jouer à tous les jeux, tu as donc besoin d'experts pour les tester. Nous avons joué à d'innombrables jeux de tir pour te trouver le meilleur FPS sur PC du marché.

Nous présentons ici nos sept meilleures recommandations de jeux de tir à la première personne à tester en 2023. Il s'agit à la fois de jeux FPS gratuits et payants. Découvrons quelques-uns des meilleurs First Person Shooters qui sont sortis depuis un certain temps, ainsi que quelques nouveaux jeux FPS.
Qu'est-ce qu'un FPS (jeu de tir à la première personne) ?
La plupart des joueurs savent ce que sont les jeux FPS, mais revenons quand même aux bases. FPS est l'abréviation de First Person Shooter, un type de jeu vidéo dans lequel tu incarnes le protagoniste. Dans ce jeu à la première personne, tu combats à l'aide de tout un éventail d'armes.
Il existe des jeux de tir amusants ainsi que des titres plus sérieux et stratégiques. Les jeux FPS peuvent se présenter sous toutes les formes, beaucoup étant disponibles en tant que jeux HTML5 et jeux Flash.
Quel est le meilleur FPS pour PC ?
Il est très difficile de décider quel est le meilleur FPS. En effet, il existe de nombreux types de jeux FPS, des jeux de puzzle aux jeux de style Battle Royale, conçus pour plaire à différents profils de gamers.
Pour réduire le nombre de jeux, nous avons compilé une liste des sept meilleurs jeux de tir à la première personne de 2023. Tu remarqueras également que nous avons inclus de nombreuses catégories de meilleurs jeux FPS.
Meilleur FPS gratuit – Valorant (2020)
Valorant est un jeu de tir à la première personne dans lequel les participants prennent part à des combats en équipe. Ce jeu FPS de Riot Games est sorti en juin 2020 et est rapidement devenu l'un des jeux f2p les plus populaires, avec des millions de joueurs dans le monde entier.
Dans ce FPS pour PC, les gamers rejoignent soit l'équipe attaquante, soit l'équipe défensive, et poursuivent les objectifs de leur groupe. Valorant est sans conteste l'un des meilleurs FPS en ligne gratuits, et il est également devenu un eSport très prisé.
Il s'agit de l'un de ces jeux FPS gratuits auxquels tu peux toujours jouer sans dépenser un sou. Tu peux cependant acheter des skins et d'autres objets cosmétiques par le biais de microtransactions pour exprimer ton individualité.
Le jeu FPS le plus populaire – Call of Duty Warzone (2020)
Call of Duty : Warzone est un jeu de Battle Royale dans la franchise tentaculaire d'Activision. Ce jeu FPS free-to-play a été développé par Infinity Ward et Raven Software. Meilleur FPS sur PC de tous les temps, il est sorti en mars 2020 et a rapidement gagné une base de joueurs massive.
Ce jeu entre également dans la catégorie des jeux FPS gratuits, mais tout comme dans le cas précédent, les participants peuvent acheter des éléments convoités s'ils le souhaitent.
Le plus effrayant – Resident Evil Village (2021)
Resident Evil Village, l'une des plus anciennes franchises parmi les jeux d'horreur, est le deuxième jeu de tir à la première personne de la série.
Développé par Capcom, ce FPS pour PC est le huitième volet principal de cette franchise. Tu incarnes Ethan Winters, qui est forcé d'explorer un village européen rempli de monstres et de loups-garous alors qu'il est à la recherche de sa fille.
Avec sa combinaison d'énigmes et de combats, Resident Evil Village est l'un des meilleurs jeux de tir à la première personne. Il met l'accent sur l'exploration et la survie. Les jeux Resident Evil sont disponibles à l'achat sur diverses plateformes, notamment PlayStation, Xbox et PC.
Le plus drôle – Borderlands 3 (2019)
Borderlands 3 entre dans notre catégorie des jeux FPS drôles. Le titre développé par Gearbox Software est sorti en septembre 2019 et constitue le quatrième volet principal de la série Borderlands.
Ce jeu FPS est connu pour son humour décalé, son action over-the-top et son style artistique distinctif.
Tu peux choisir entre de nombreux personnages, chacun avec des capacités et des styles de jeu uniques, ainsi qu'une impressionnante sélection d'armes.
Le meilleur FPS décalé est disponible sur plusieurs plateformes et constitue une excellente option pour les gamers à la recherche de quelque chose de plus fun.
Le plus tactique des jeux FPS pour PC – Rainbow Six Siege (2015)
Rainbow Six Siege est l'un des meilleurs FPS en ligne pour les participants à la recherche d'un gameplay tactique. Le jeu d'Ubisoft Montréal a été lancé en décembre 2015. Depuis, il n'a cessé de recevoir des mises à jour et des extensions.
Rainbow Six Siege a une courbe d'apprentissage abrupte, mais il est gratifiant pour les joueurs qui prennent le temps de maîtriser ses mécanismes. Si tu recherches des jeux FPS en ligne qui te mettent au défi et te font réfléchir, ce jeu pourrait être une excellente option.
L'un des meilleurs jeux sur PC est également disponible sur différentes consoles, ce qui signifie que tu as plusieurs choix quant à la façon d'y jouer. Il a été récemment porté sur Amazon Luna ainsi que sur Google Stadia.
Une histoire à suivre – Metro Exodus (2019)
Metro Exodus est un jeu de tir à la première personne post-apocalyptique, parfait pour les gamers qui veulent s'évader dans un monde dévasté du futur. Il a été développé par 4A Games et publié par Deep Silver en février 2019. Il s'agit du troisième volet principal de la série Metro.
Ce jeu FPS propose un mélange de monde ouvert et de gameplay linéaire et met fortement l'accent sur la narration et l'ambiance. C'est un excellent choix pour les joueurs qui aiment l'immersion totale dans leurs jeux FPS et qui veulent s'imprégner des personnages.
Compétitif – Overwatch 2 (2022)
Overwatch 2 est l'un des jeux FPS pour PC les plus connus de Blizzard Entertainment. Sorti en octobre 2022, il constitue la suite tant attendue du jeu original de 2016. Depuis sa sortie, il est devenu l'un des jeux FPS les plus populaires et les plus compétitifs en tant qu'eSport.
Dans Overwatch 2, les joueurs rejoignent soit l'équipe attaquante, soit l'équipe défensive, et travaillent ensemble pour remplir les objectifs. Ce FPS pour PC propose une grande variété de héros, tous dotés de qualités uniques.
Ce jeu FPS propose des modes occasionnels et compétitifs, les participants pouvant gravir les échelons d'un système de classement pour déterminer leur niveau de compétence. Il s'agit de l'un des meilleurs jeux FPS pour PC que nous te recommandons vivement.
Il est temps de jouer à des jeux FPS
Maintenant, tu as tout ce qu'il faut pour te lancer dans le monde du First Person Shooter en ligne. Il existe d'innombrables jeux FPS à tester, que ce soit des jeux HTML5 ou des jeux Flash, mais ceux de notre liste peuvent être considérés comme étant hors du commun.
Si l'un de ces jeux FPS ne t'attire pas, tu peux chercher dans notre article des meilleurs jeux FPS de 2021 et 2022.
Tu peux aussi trouver toujours quelque chose d'autre dans un genre différent. Amuse-toi !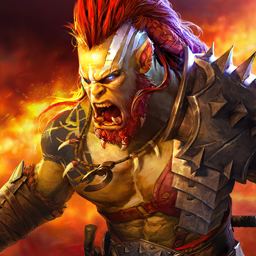 RAID: Shadow Legends
Récupère + de 700 Champions et décroche la gloire