Envie de nouveauté ? Explore les jeux en monde ouvert !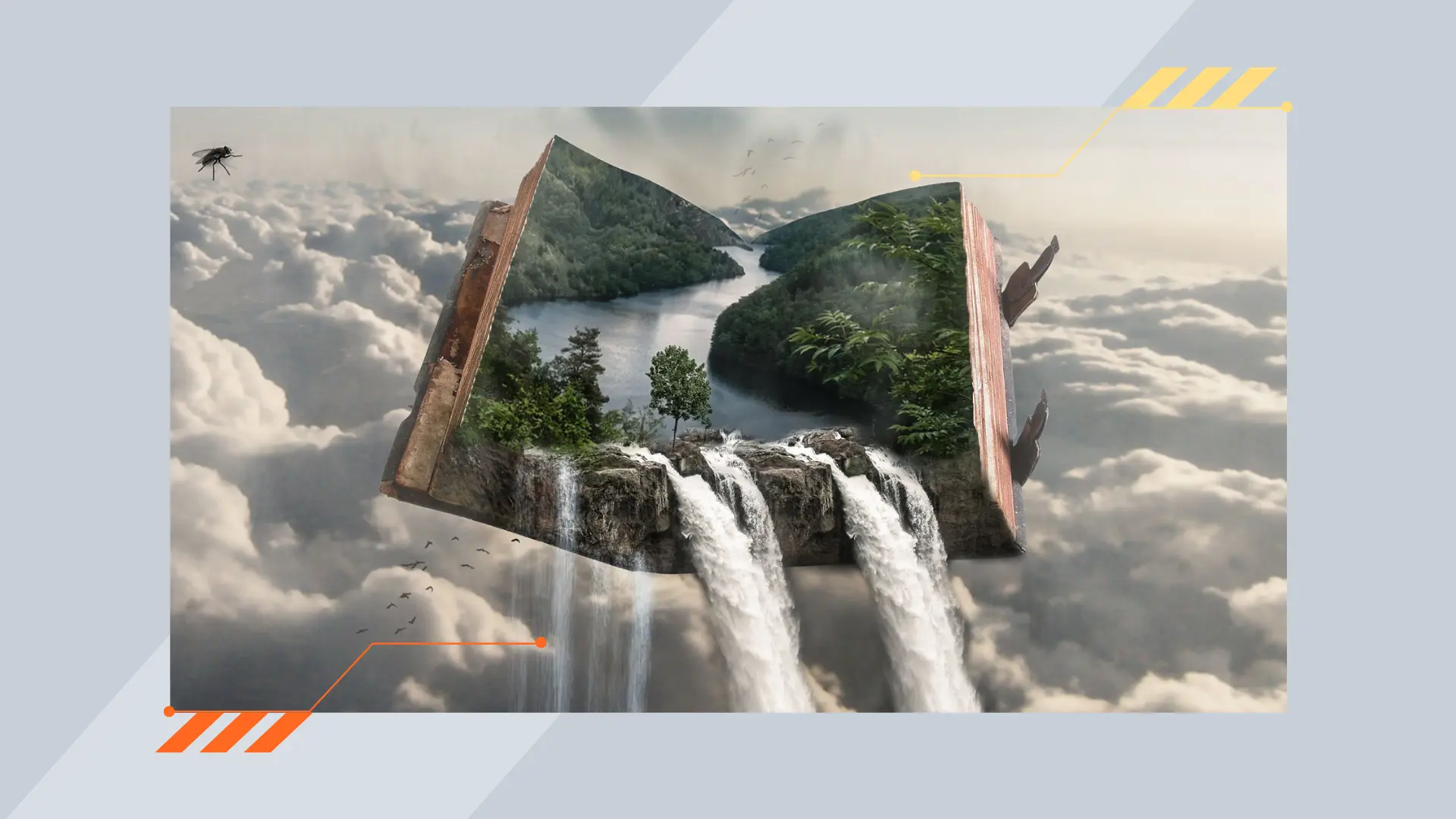 Le paysage des jeux est en constante évolution, s'adaptant et innovant sans cesse pour répondre aux préférences et aux demandes de son large public. Les jeux en monde ouvert sont un genre de jeux qui a fait beaucoup de vagues ces dernières années.
Les jeux en monde ouvert font partie d'une catégorie de titres au caractère exceptionnel. Ils offrent aux joueurs un vaste univers à explorer librement. Contrairement aux jeux linéaires traditionnels ou même à certains jeux MMO, les jeux open world ne t'enferment pas dans des conceptions restrictives ou des scénarios spécifiques.
Au lieu de cela, on te donne les clés d'un monde dynamique et immersif où chaque décision, action ou option d'exploration contribuent à une expérience personnelle. Pour de nombreux gamers passionnés, c'est là le principal attrait des jeux en monde ouvert : ils offrent un paysage de jeu regorgeant de possibilités infinies, à l'instar de ce que l'on peut trouver dans les MMORPG.

Globalement, le succès des jeux en monde ouvert réside dans leur capacité à équilibrer liberté et structure. Les jeux en monde ouvert intègrent également des missions, des quêtes et des scénarios qui guident le gameplay, tout en laissant au joueur un degré élevé d'autonomie.
Nous avons classé les 20 meilleurs jeux en monde ouvert se distinguant par leur innovation, leur mode de narration et la liberté qu'ils donnent aux joueurs.
Les 20 meilleurs jeux en monde ouvert
Witcher 3: Wild Hunt
Dans un des meilleurs jeux de rôle, tu deviens un chasseur de monstres plongé dans un monde fantastique richement détaillé et rempli de quêtes moralement complexes et de créatures mythiques. C'est l'un des jeux en monde ouvert où tes décisions se répercutent sur l'histoire. Écume différentes régions et rencontre des personnages mémorables et des ennemis redoutables.
Red Dead Redemption 2
La beauté sauvage du Far Ouest, avec des paysages époustouflants et un scénario captivant, classent ce titre parmi les jeux en monde ouvert les plus appréciés. Dans la peau du hors-la-loi, tes choix personnels dicteront le destin de ton gang.
Skyrim
Skyrim se rapporte aux meilleurs jeux open world aux détails complexes. Magicien ou redoutable guerrier, dans ta quête épique contre les dragons, tu dois interagir avec divers clans, lancer de puissants sorts et découvrir d'anciennes prophéties.
Fallout 4
Aventure-toi dans un monde post-apocalyptique où tu devras construire, explorer et te battre pour survivre dans le désert nucléaire de Boston. C'est décidément l'un des meilleurs jeux en monde ouvert jamais crées.
Grand Theft Auto V
Ce titre tant prisé par les fans d'action-aventure figure également parmi les leaders des jeux en monde ouvert. Navigue dans une ville tentaculaire où règne la criminalité, participe à des poursuites à grande vitesse, réalise des hold-up, et alterne entre trois personnages de jeux vidéo aux défauts uniques, dont les histoires s'entrecroisent.
Zelda: Breath of the Wild
Embarque pour un voyage palpitant dans un monde magnifiquement conçu qui regorge d'énigmes et d'aventures. Élabore des stratégies créatives pour déjouer tes ennemis.
Assassin's Creed: Odyssey
Enfile les sandales d'un héros grec et vis des batailles épiques, influence le cours de la Grèce antique et perce les secrets de ton passé. C'est l'un des jeux en monde ouvert au gameplay riche en récits mythologiques.
Ghost of Tsushima
Dernier samouraï de l'île, tu explores le Japon féodal dans une quête d'honneur passionnante, agrémentée de graphismes époustouflants. Tu devras combiner les phrases données en un haïku, ce qui te rappellera notamment les jeux de puzzle. Maîtrise la voie du fantôme, découvre la culture japonaise traditionnelle et protège ta patrie.
Minecraft
Au cours de l'un des jeux les plus connus au monde, qui est aussi parmi les plus grands jeux en monde ouvert, libère ta créativité dans un environnement sandbox où tu peux construire et détruire à ta guise. Explore de vastes biomes, affronte des menaces nocturnes et vis le frisson de la découverte de ce monde unique, généré de manière procédurale.
Cyberpunk 2077
Plonge dans un futur dystopique de ce type de jeux en monde ouvert où tes décisions influencent de manière très tangible le scénario. Personnalise ton personnage dans une mégalopole obsédée par le pouvoir, le luxe et les modifications corporelles.
Elder Scrolls Online
Que tu choisisses de te battre, de fabriquer des objets, de voler ou d'explorer seul ou avec des amis, ce titre t'offre des aventures sans fin. Pars à la conquête de donjons, maîtrise divers métiers d'artisanat et participe à des batailles PvP à couper le souffle. Ce n'est pas pour rien qu' Elder Scrolls Online est souvent classé comme le meilleur des jeux open world.
Final Fantasy XV
Embarque pour un voyage avec tes compagnons, campe, conduis et combats des bêtes gigantesques dans cette histoire déchirante d'amitié et de destin faisant partie des meilleurs jeux open world aux batailles stratégiques.
Death Stranding
Ce titre appartient aux jeux en monde ouvert où ta mission consistera à reconnecter des villes isolées à un réseau de communication essentiel, en traversant de vastes étendues désertiques, et en combattant les bandits et les forces surnaturelles pour rassembler l'humanité.
Days Gone
Voici l'un des fantastiques jeux vidéo en monde ouvert où tu es un vagabond et chasseur de primes dans les étendues sauvages du nord-ouest du Pacifique. Navigue dans le monde périlleux des jeux de survie regorgeant de dangers et de potentiel.
Horizon Zero Dawn
Traverse un monde post-apocalyptique où la nature a récupéré les ruines d'une civilisation oubliée. Apprends à exploiter les faiblesses de tes ennemis robotisés, découvre les cultures tribales et élucide d'anciens mystères ainsi que ton passé au milieu de tribus primitives et des créatures mécanisées.
Far Cry 5
Les meilleurs jeux open world offrent des expériences inestimables. Dans Far Cry 5, lutte contre une secte fanatique de l'apocalypse. Tu devras faire face à un prédicateur charismatique qui a pris le contrôle dictatorial du comté de Hope.
No Man's Sky
Découvre de nouvelles planètes, traverse des galaxies, rencontre des espèces extraordinaires, combats et survis dans cet univers qui regorge de merveilles célestes. C'est l'un des jeux vidéo en monde ouvert où tu vivras la solitude du vaste cosmos, participeras à des batailles spatiales et transformeras des planètes.
Kingdom Come: Deliverance
Avec des jeux médiévaux comme Kingdom Come : Deliverance, tu peux découvrir la vie dans la tumultueuse Europe du Moyen-Age. Tu devras faire face aux intrigues politiques, aux événements historiques et aux difficultés de la vie dans un royaume déchiré par la guerre.
Just Cause 4
Retrouve le frisson du tumulte et de la destruction dans une aventure d'action en monde ouvert. Utilise un arsenal varié d'outils et d'armes pour semer le chaos dans des biomes dynamiques, pilote divers véhicules et démantèle une armée privée.
Watch Dogs 2
Plonge dans un monde de hackers clandestins dans cette représentation détaillée de San Francisco. Utilise des tactiques de piratage et de furtivité pour abattre un système d'exploitation corrompu à l'échelle de la ville.
Chacun de ces jeux en monde ouvert offre quelque chose d'exceptionnel. Qu'il s'agisse de royaumes fantastiques peuplés de dragons, de villes dystopiques du futur ou de réinventions d'époques historiques, ces titres ont des univers variés à explorer. Alors, prends ta manette et pars pour ta prochaine aventure en monde ouvert !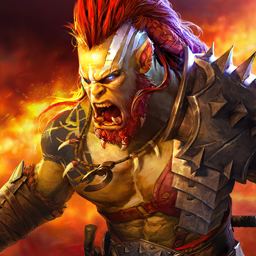 RAID: Shadow Legends
Récupère + de 700 Champions et décroche la gloire