Scopri nuovi regni esplorando 20 giochi open world!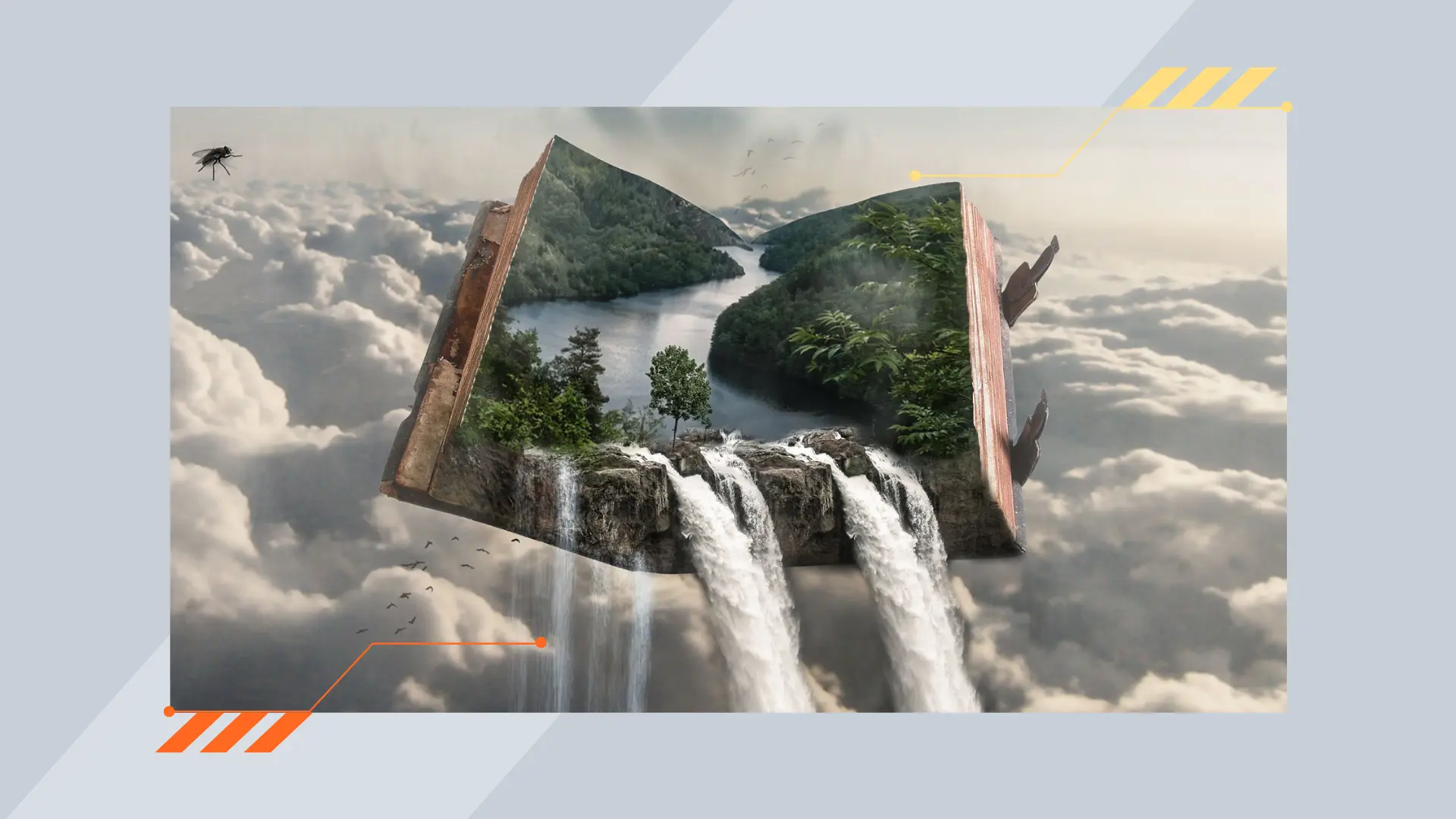 Il panorama dei giochi è in continua evoluzione, si adatta e si rinnova costantemente per soddisfare le preferenze e le richieste del suo vasto pubblico. Negli ultimi anni un genere che ha fatto molto clamore è quello dei giochi open world.
I prodotti open world sono considerati unici nel loro genere, dato che offrono agli utenti un universo di gioco ampio, talvolta dispersivo, da esplorare liberamente. A differenza dei giochi lineari tradizionali o anche di alcuni giochi di MMO, gli open world non limitano gli utenti a design restrittivi o a narrazioni di gioco specifiche.
Vengono fornite piuttosto le chiavi di un mondo dinamico e coinvolgente in cui ogni decisione, ogni azione e ogni opzione di esplorazione contribuisce a un'esperienza di gioco unica e personale. Per i giocatori più accaniti, ecco qual è l'attrattiva principale dei giochi open world: forniscono un panorama brulicante di infinite possibilità, proprio come quello che offrono alcuni giochi MMORPG.

Nel complesso, il successo dei giochi open world risiede nella loro capacità di bilanciare libertà e struttura. Pur fornendo ai giocatori un ampio panorama da esplorare, questi giochi incorporano anche elementi strutturati come missioni, indagini e parentesi narrative che guidano il gameplay pur attribuendo un alto grado di autonomia al giocatore.
Abbiamo stilato una classifica dei migliori 20 giochi open world che si distinguono per innovazione, narrazione e libertà dei giocatori.
I 20 migliori giochi open world
Witcher 3: Wild Hunt
Immergiti in un mondo fantastico e ricco di dettagli, intriso di missioni moralmente complesse e di creature leggendarie. Esplorerai questo nuovo mondo nelle vesti di Geralt di Rivia, cacciatore di mostri professionista, le cui decisioni avranno una ripercussione sulla storia. Attraverserai molte regioni, incontrerai personaggi memorabili e affronterai nemici molto impegnativi.
Red Dead Redemption 2
Immergiti nell'aspra bellezza del selvaggio West, perfezionata da panorami mozzafiato e da una trama avvincente. Nei panni del fuorilegge Arthur Morgan, le tue scelte personali detteranno il destino della tua gang in un'America in rapida modernizzazione. In questa serie di giochi open world ti scontrerai contro animali selvatici, parteciperai a rapine e sperimentai la coinvolgente vita da cowboy.
Skyrim
Esplora un regno fantasy ricco di dettagli e plasma il tuo destino con decisioni cruciali che avranno un forte impatto sul mondo. Scegli il tuo percorso da abile mago o da temibile guerriero nell'epica battaglia contro potenti draghi. Interagirai con diverse fazioni, lancerai potenti incantesimi e scoprirai antiche profezie.
Fallout 4
Avventurati in un mondo post-apocalittico in cui verrai sfidato a costruire, esplorare e a lottare per la sopravvivenza. Da abitante di Vault, scoprirai i segreti del deserto nucleare di Boston, ti alleerai con fazioni diverse e darai forma al futuro del mondo. In questa edizione di giochi open world modificherai armi, svilupperai insediamenti e negozierai con più fazioni per la sopravvivenza.
Grand Theft Auto V
Sei pronto a esplorare una città caotica, pullulante di criminalità e ad affrontare missioni secondarie? Indosserai i panni di tre personaggi, ognuno con caratteristiche e storie intricate, in una rivisitazione satirica della California meridionale dei nostri giorni. Sarai impegnato in inseguimenti ad alta velocità, farai rapine e sguazzerai nel mondo criminale.
Zelda: Breath of the Wild
Parti per un viaggio elettrizzante in un mondo progettato con attenzione ai dettagli, pieno di enigmi e di avventure. Senza un percorso prestabilito attraverserai Hyrule a tuo piacimento, escogitando strategie creative per superare in astuzia i nemici. Risolverai enigmi intricati, sfiderai cattivi molto astuti e padroneggerai meccaniche di combattimento innovative.
Assassin's Creed: Odyssey
Indossa i sandali di un eroe greco e attraversa un mondo ricco di storia e mitologia. Vivrai battaglie epiche, influenzerai il corso dell'Antica Grecia e scoprirai i segreti del tuo passato.
Ghost of Tsushima
Esplora il Giappone feudale in un'avvincente ricerca dell'onore accompagnata da immagini mozzafiato e da una narrazione accattivante. Come ultimo samurai dell'isola, sfrutterai la furtività o il combattimento diretto in un'esperienza visivamente cinematografica. Padroneggerai la via dello Spettro, sperimenterai la cultura tradizionale giapponese e proteggerai la tua patria.
Minecraft
Scatena la tua creatività in un ambiente sandbox dove potrai costruire e distruggere a tuo piacimento. Dovrai lottare per sopravvivere in un mondo a blocchi, unico nel suo genere e generato proceduralmente, costruendo strumenti ed erigendo strutture lungo il percorso. Esplorerai vasti ecosistemi, affronterai minacce notturne e proverai il brivido della scoperta.
Cyberpunk 2077
Immergiti in un futuro distopico in cui le tue decisioni influiranno drasticamente sulla narrazione. Personalizza il tuo personaggio di Night City, una megalopoli ossessionata dal potere, dal fascino e dalla chirurgia estetica e fatti strada attraverso le ambiguità morali. Sarai impegnato in sparatorie, impersonerai un hacker e stringerai rapporti con personaggi diversi.
Elder Scrolls Online
Immergiti in un fantastico mondo dove potrai esplorare, cercare e creare nuove avventure con amici e conoscenti. Che tu scelga di combattere, fabbricare, rubare o esplorare da solo o con amici, Tamriel ti offrirà una serie di avventure infinite. Conquisterai dei sotterranei, padroneggerai varie abilità creative e parteciperai a imponenti battaglie PvP.
Final Fantasy XV
Viaggia attraverso un mondo vasto e visivamente spettacolare in un'avventura da vivere con i tuoi personaggi più amati. Partirai per un viaggio on the road con i tuoi amici finendo per accamparti, guidare e sfidare belve feroci in questa straziante storia di amicizia e destino. In questa ennesima serie di giochi open world pc, sperimenterai un cameratismo sincero, assisterai a splendidi tramonti e parteciperai a combattimenti strategici.
Death Stranding
Avrai delle consegne speciali da effettuare attraversando un mondo desolato e dovendo combattere contro banditi, forze terrene e soprannaturali. Nei panni di Sam Bridges avrai il compito di ricollegare le città isolate a una critica rete di comunicazione durante l'attraversamento di varie terre isolate per riunire il genere umano. Sperimenterai meccaniche di gioco uniche, navigherai lungo percorsi impegnativi e darai vita a una narrativa filosofica.
Days Gone
Naviga in un pericoloso mondo post-apocalittico pieno di insidie e di potenzialità. Nei panni di Deacon St. John, un vagabondo e cacciatore di taglie, lotterai per sopravvivere contro creature infette, l'ostilità degli umani e la fauna selvatica delle terre selvagge del nord-ovest del Pacifico. Sperimenterai il meteo dinamico, costruirai armi e navigherai in un mondo in costante mutamento.
Horizon Zero Dawn
Attraversa un vibrante mondo post-apocalittico in cui la natura ha reclamato le rovine di una città dimenticata. Nei panni di Aloy, scoprirai il tuo misterioso passato vivendo fra tribù primitive e rovine abitate da creature meccanizzate. Imparerai a sfruttare le debolezze dei nemici robotici, scoprirai culture tribali e svelerai antichi misteri.
Far Cry 5
Dovrai attraversare un fitto paesaggio nel tentativo di contrastare il culto fanatico del giorno del giudizio. Circondato dalla campagna rurale del Montana guiderai la resistenza contro un predicatore enigmatico e carismatico che ha preso il controllo dittatoriale di Hope County. In questa serie di giochi open world android, libererai gli avamposti, andrai a caccia e a pesca e vivrai una ricca narrazione.
No Man's Sky
Viaggia attraverso un universo generato proceduralmente alla scoperta di nuovi pianeti a cui dare un nome. Attraverserai galassie, incontrerai specie uniche, baratterai, lotterai e cercherai di sopravvivere in questo universo online in continua evoluzione pieno di meraviglie celesti. Sperimenterai la solitudine nel vasto cosmo, parteciperai a battaglie spaziali e renderai abitabili nuovi pianeti.
Kingdom Come: Deliverance
Vivi la vita della tumultuosa Europa medievale, ricca di combattimenti realistici e di una trama avvincente. Vestendo i panni di Henry, figlio di un fabbro, affronterai intrighi politici, eventi storici e le difficoltà della vita in un regno dilaniato dalla guerra. Padroneggerai combattimenti medievali realistici, apprezzerai l'architettura fedele al periodo e ne comprenderai il contesto storico.
Just Cause 4
Vivi il brivido del caos e della distruzione in una tentacolare avventura d'azione open world. Giocando nei panni di Rico Rodriguez dovrai sfruttare un variegato arsenale di strumenti e armi per devastare biomi diversi e dinamici. Sperimenterai eventi meteorologici estremi, piloterai veicoli di diversa natura e smantellerai un esercito privato.
Watch Dogs 2
Tuffati in un mondo di hacker sotterranei in una rappresentazione dettagliata e dinamica dell'open world di San Francisco. Nei panni di Marcus ti avvarrai di tattiche di hacking e di gesta furtive per abbattere un sistema operativo corrotto presente in tutta la città. Riuscirai ad hackerare qualunque dispositivo elettronico, vivere una cultura vibrante e smascherare la corruzione aziendale.
Ognuno dei giochi open world che abbiamo elencato offre qualcosa di unico a tutti i giocatori. Che si tratti di regni fantastici popolati da draghi, città distopiche del futuro o reinterpretazioni di epoche storiche, i giochi open world offrono universi che attendono solo di essere esplorati. Che aspetti? Afferra il controller e parti per la tua prossima avventura nei giochi mondo aperto!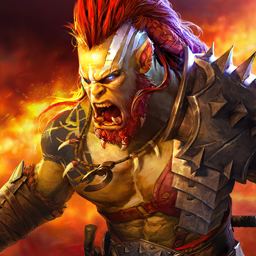 RAID: Shadow Legends
Raccogli 700+ Campioni & Battiti Per La Gloria