I 7 migliori giochi di Natale online per immergerti subito nell'atmosfera delle feste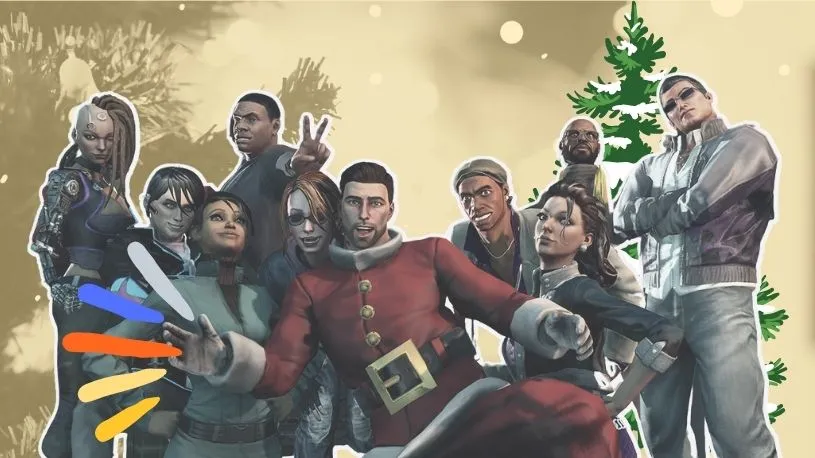 C'è forse un periodo dell'anno più amato del Natale? Tra chili di panettone, litri di vino e interminabili riunioni familiari, è il momento perfetto per i gamer come te: approfitta del tempo libero e divertiti con i migliori giochi gratis online di Natale.

Se sei tra coloro che amano trascorrere le feste rilassandosi davanti ai giochi per PC o alla console, continua a leggere perché stiamo per suggerirti sette dei migliori giochi natalizi di tutti i tempi (perfetti per sgattaiolare via quando il pranzo con i parenti si prolunga all'infinito!).
Super Mario Odyssey (e il suo Regno delle Nevi)
La scelta di inserire Super Mario Odyssey tra i videogiochi di Natale potrebbe sorprenderti e avresti ragione; il titolo, uscito nel 2017 per Nintendo Switch, racconta infatti l'avventura in 3D intorno al mondo di Mario e dei suoi amici.
Lo scopo del gioco, che ha riscosso un grande successo di pubblico, è quello di utilizzare le abilità di Mario per ottenere le lune che consentono alla navicella di volare di regno in regno. Potremmo definirlo un ibrido in cui i giochi puzzle si uniscono alle piattaforme.
Perché abbiamo quindi deciso di citarlo nella nostra lista dei giochi di Natale? La risposta si cela nel più coinvolgente dei suoi livelli: il Regno delle Nevi. Si tratta del nono o decimo mondo che visiterai e offre un'ambientazione magica, in cui tutto è ricoperto dai ghiacci per creare un'atmosfera invernale e festiva.
Inizierai il tuo viaggio dalla città di Ibernia (basterebbe il nome per inserirlo a pieno titolo tra i giochi di Natale), un luogo gelido e pittoresco. Al suo arrivo, Mario scopre che una bufera ha bloccato l'ingresso al circuito in cui si disputa il Gran Premio di Ibernia, mettendo a rischio la corsa più importante della città.
Il tuo compito è aiutare gli ibernesi a spalare via la neve per consentire l'inizio della competizione. Per fare ciò, dovrai ottenere le quattro lune di energia nascoste nell'area, che ti consentiranno di prendere parte alla gara e conquistare una multiluna contro ogni previsione!
Per uscire dal Regno delle Nevi dovrai accumulare un certo numero di lune di energia, per cui potrai spassartela tra i ghiacci e soddisfare a pieno la tua voglia di giochi natalizi. Quando ne avrai abbastanza, potrai volare verso il Regno dei Fornelli o il Regno del Mare.
Dati del gioco
Data di lancio: 27 ottobre 2017
Sviluppatore: Nintendo EPD Tokyo e 1-UP Studio
Editore: Nintendo
Genere: piattaforma
Modalità di gioco: giocatore singolo e collaborazione tra due giocatori
Home Alone
Non esiste alcun film che sia divenuto un sinonimo di Natale più di Mamma, ho perso l'aereo. Il grande classico che ha reso immensamente famoso Macaulay Culkin ha ispirato uno dei migliori giochi di Natale all'inizio degli anni '90, quando è stato lanciato per diverse console, tra cui le piattaforme Super NES, NES e Sega.
A prescindere dai gusti personali, si tratta di uno dei titoli più amati tra i giochi di Natale gratis e a pagamento.
Nonostante siano passati ormai molti anni dalla sua uscita, i gamer più abili potrebbero riuscire a provare Home Alone sul browser, utilizzando un emulatore sul PC. La trama del gioco e gli obiettivi, come intuibile, ricalcano quelli del film originale, motivo per cui lo abbiamo inserito tra i giochi di Natale.
Kevin McAllister, protagonista della pellicola, viene dimenticato a casa da suoi familiari che partono per una vacanza natalizia. Dovrai indossare i panni del protagonista e fare di tutto per impedire ai due ladri, Harry e Marv, di intrufolarsi in casa.
Potrai dare sfogo alla tua creatività piazzando delle trappole intorno alla casa e persino usando delle armi per impaurirli. Sebbene sia un titolo ormai datato, la versione originale per NES viene ancora considerata uno dei giochi di Natale gratis più emozionanti di sempre: avrai a disposizione appena 20 minuti per riuscire a sopravvivere e sfuggire alle grinfie dei banditi.
Mamma, ho perso l'aereo è uno di quei film che creano l'atmosfera delle feste al solo nominarli, motivo per cui non potevamo esimerci dall'inserire questo titolo tra i videogiochi di Natale.
Dati del gioco
Data di lancio: ottobre 1991
Sviluppatore: Bethesda Softworks, Sega of America, Imagineering Inc., Probe Entertainment e Manly & Associates
Editore: THQ, Altron, Sega e Capstone Software
Genere: Giochi d'azione
Modalità di gioco: Giocatore singolo
Saints Row IV: How The Saints Saved Christmas
I fan di Saints Row IV possono divertirsi senza rinunciare all'atmosfera delle feste grazie al pacchetto missione "How the Saints Save Christmas". Si tratta del secondo rilasciato per Saints Row IV ed è disponibile a un prezzo di soli 6,99 $. L'offerta è ancor più allettante se si considera che il pacchetto di espansione include tre giochi di Natale.
La trama ruota intorno al personaggio di Playa, che non sembra essere particolarmente interessato a salvare Babbo Natale, rimasto imprigionato nella Simulazione. I Saints sono però decisi a far scoprire al loro capo il vero spirito delle feste; potevamo non inserirlo tra i migliori giochi di Natale?
La prima missione è intitolata Miracle on 3rd Street, un chiaro riferimento all'intramontabile film Miracolo nella 34ª strada, ed è stata ideata per ricreare l'atmosfera dei classici giochi di Natale. L'azione ha inizio in una Steelport festiva degli anni '50.
Il tuo obiettivo è quello di accedere alla bottega, uccidere Clawz e salvare e rianimare Babbo Natale per riportare la pace nel mondo. L'unico problema è che eliminare Clawz non è così semplice!
Per la seconda missione, The Fight Before Christmas, dovrai spingerti fino al Polo Nord per accedere alla fabbrica dei giocattoli e impedire che Clawz obblighi gli elfi a costruire delle armi. Senza il tuo intervento, il Natale sarà a rischio.
Nella terza e ultima missione, The Santa Clawz, avrai l'opportunità di sconfiggere Clawz definitivamente. Sorprendilo mentre recupera le forze sotto uno scudo e uccidilo prima di mezzanotte per restituire l'allegria agli abitanti di Steelport. Che siate fan della serie o meno, Saints Row IV: How The Saints Saved Christmas è indubbiamente uno tra i migliori giochi natalizi gratis per chi possiede il Season Pass o a pagamento.
Dati del gioco
Data di lancio: 20 agosto 2013
Sviluppatore: Volition
Editore: Deep Silver
Genere: azione-avventura
Modalità di gioco: giocatore singolo o multi-giocatore
Duke Nukem: Nuclear Winter
L'amatissimo protagonista di questa serie ha fatto il suo ritorno sugli schermi il 30 dicembre 1997, con un nuovo titolo dall'ambientazione gelida intitolato "Duke Nukem: Nuclear Winter". Sebbene sia stato progettato dalla Simply Silly Software come una semplice espansione, col tempo è diventato uno dei migliori giochi di Natale.
Questo capitolo di sette livelli è ambientato in un inverno nucleare e, considerata la data d'uscita ormai lontana e i numerosi appassionati che riportano alla luce i grandi classici, possiamo di certo inserirlo tra giochi natalizi gratis.
È giusto menzionare che alcuni dei fan più fedeli di Duke Nukem considerano questo simpatico pacchetto come un elemento di imbarazzo per la serie; il grande esperto della saga, Mikko Sandt, ha però un'opinione ben diversa e lo descrive come un capitolo diverte, soprattutto per gli amanti dei giochi di Natale.
Il pacchetto di espansione Nuclear Winter introduce sei nuovi antagonisti a quelli classici della serie, come il capitano d'assalto, il sicario e l'agente.
Uno dei nemici più duri da battere è però Santa Claws, che ricorda molto nell'aspetto un Duke Nukem in costume da Babbo Natale e che, ne siamo certi, ti strapperà un sorriso. E non perdere d'occhio Flying Frosty: questo pericoloso pupazzo di neve dal cuore di ghiaccio lancia proiettili congelanti! Non possiamo quindi che consigliarlo come uno dei migliori giochi di Natale per gli amanti dei giochi online.
Dati del gioco
Data di lancio: 30 dicembre 1997
Sviluppatore: Simply Silly Software
Editore: WizardWorks
Genere: giochi sparatutto in prima persona (FPS)
Modalità di gioco: giocatore singolo o multi-giocatore
Christmas Lemmings
Se sei alla ricerca di giochi gratis online di Natale, Christmas Lemmings è ciò che fa per te. Lanciato nel 1991 come un demo a tema festivo facilmente accessibile, è arrivato sulla scia del grande successo riscosso dalla serie Lemmings.
Il titolo include in realtà diversi mini videogiochi che sono stati rilasciati periodicamente tra il 1991 e il 1994. Se sei curioso di provarlo, puoi trovarlo sui siti che ospitano giochi natalizi gratis tramite emulatore o come un gioco per browser.
Due demo a quattro livelli vennero pubblicati nel 1991 e nel 1992, mentre le versioni complete furono lanciate nei due anni successivi per PC, Macintosh, e Amiga. Il funzionamento del gioco in questo nuovo capitolo è fondamentalmente uguale ai precedenti: il tuo compito è guidare i personaggi verso l'uscita dotandoli delle abilità giuste.
Puoi utilizzare le frecce della tastiera o il mouse per farli avanzare negli impervi scenari ghiacciati che ricordano un po' i giochi del castello.
L'atmosfera dei giochi di Natale non si limita però allo sfondo: i personaggi indossano costumi a tema e persino la musica di sottofondo celebra le feste. Tutti questi elementi contribuiscono a renderlo uno dei più divertenti giochi di Natale gratis in circolazione.
Dati del gioco
Data di lancio: 1991-1994
Sviluppatore: DMA Design
Editore: Psygnosis
Genere: piattaforma
Modalità di gioco: single player
Batman: Arkham Origins
Batman: Arkham Origins è il terzo capitolo della serie Batman: Arkham. La scelta di inserirlo nella nostra lista dei giochi di Natale online potrebbe sorprenderti, ma in realtà la motivazione è abbastanza ovvia: quale titolo potrebbe farti immergere nell'atmosfera invernale se non una storia ambientata alla Vigilia di Natale?
In questo gioco in terza persona dovrai indossare i panni di Batman per sventare un'evasione dal Penitenziario di Blackgate proprio nella notte della Vigilia.
Completare la missione però non ti salverà dal pericolo più grande: il leader della tentata fuga, Maschera Nera, ha messo una taglia sulla testa di Batman da ben 50 milioni di dollari e otto dei peggiori criminali di Gotham City proveranno a riscuoterla.
Dovrai quindi lanciarti in una crociata personale nel tentativo di fermare Maschera nera e riprendere il controllo della prigione della città. Game Informer ha dichiarato Arkham Origins il migliore gioco d'azione del 2013, mentre Newsarama gli ha conferito il titolo di miglior gioco del 2013 ispirato a un fumetto. Non potevamo quindi esimerci dall'inserirlo tra i migliori giochi di Natale di sempre.
Sebbene non sembri un gioco dal tema festivo, infatti, ciò che lo inserisce a pieno titolo tra i giochi natalizi online è che l'avventura si svolge interamente in questo periodo.
Dati del gioco
Data di lancio: 25 ottobre 2013
Sviluppatore: WB Games Montreal
Editore: Warner Bros. Interactive Entertainment
Genere: azione-avventura
Modalità di gioco: giocatore singolo o multi-giocatore
SSX Tricky
Se sei un millennial e l'atmosfera delle feste ti fa sentire nostalgico, SSX Tricky di EA è ciò che fa per te. Sfreccia tra la neve in questo popolarissimo simulatore di snowboard e rilassati con uno dei migliori giochi natalizi online.
SSX Tricky è il secondo capitolo della serie ed è stato inizialmente lanciato con il brand EA Sports BIG per PlayStation 2, GameCube e Xbox, prima di approdare su Game Boy Advance l'anno successivo (e nella nostra speciale lista dei giochi di Natale di quest'anno).
Le quattro modalità di gioco di SSX Tricky sono animate da fantastici remix musicali che ti faranno venir voglia di fare festa come nessun altro dei principali giochi natalizi sul mercato.
Le modalità disponibili non sono le classiche varianti prive di originalità, ma delle funzioni che offrono effettivamente esperienze diverse: Freeride è la più libera in assoluto e consente di familiarizzare con il percorso e provare i tuoi numeri, Practice è la modalità a giocatore singolo, mentre World Circuit è la funzione in cui potrai dimostrare il tuo talento in una serie di 8 gare con piste diverse.
Se per te l'inverno è sinonimo di sci e snowboard, SSX Tricky riuscirà a ricreare in pochi secondi l'atmosfera delle feste come pochi altri giochi di Natale per console!
Dati del gioco
Data di lancio: 5 novembre 2001
Sviluppatore: EA Canada
Editore: EA Sports BIG
Genere: snowboard
Modalità di gioco: giocatore singolo o multi-giocatore
Quali nuovi videogiochi di Natale saranno lanciati quest'anno?
A quanto pare questa stagione non ci riserverà molti nuovi giochi di Natale, per cui non sembrano esserci grandi sorprese in arrivo.
Fortunatamente, il web offre un mare di giochi gratis online di Natale con cui potremo trascorrere ore e ore di divertimento durante le lunghe vacanze invernali, in attesa di scoprire i giochi più attesi 2022.
Buone feste!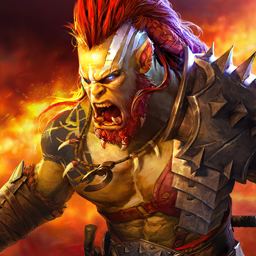 RAID: Shadow Legends
Raccogli 700+ Campioni & Battiti Per La Gloria