Le offerte sui videogiochi del Black Friday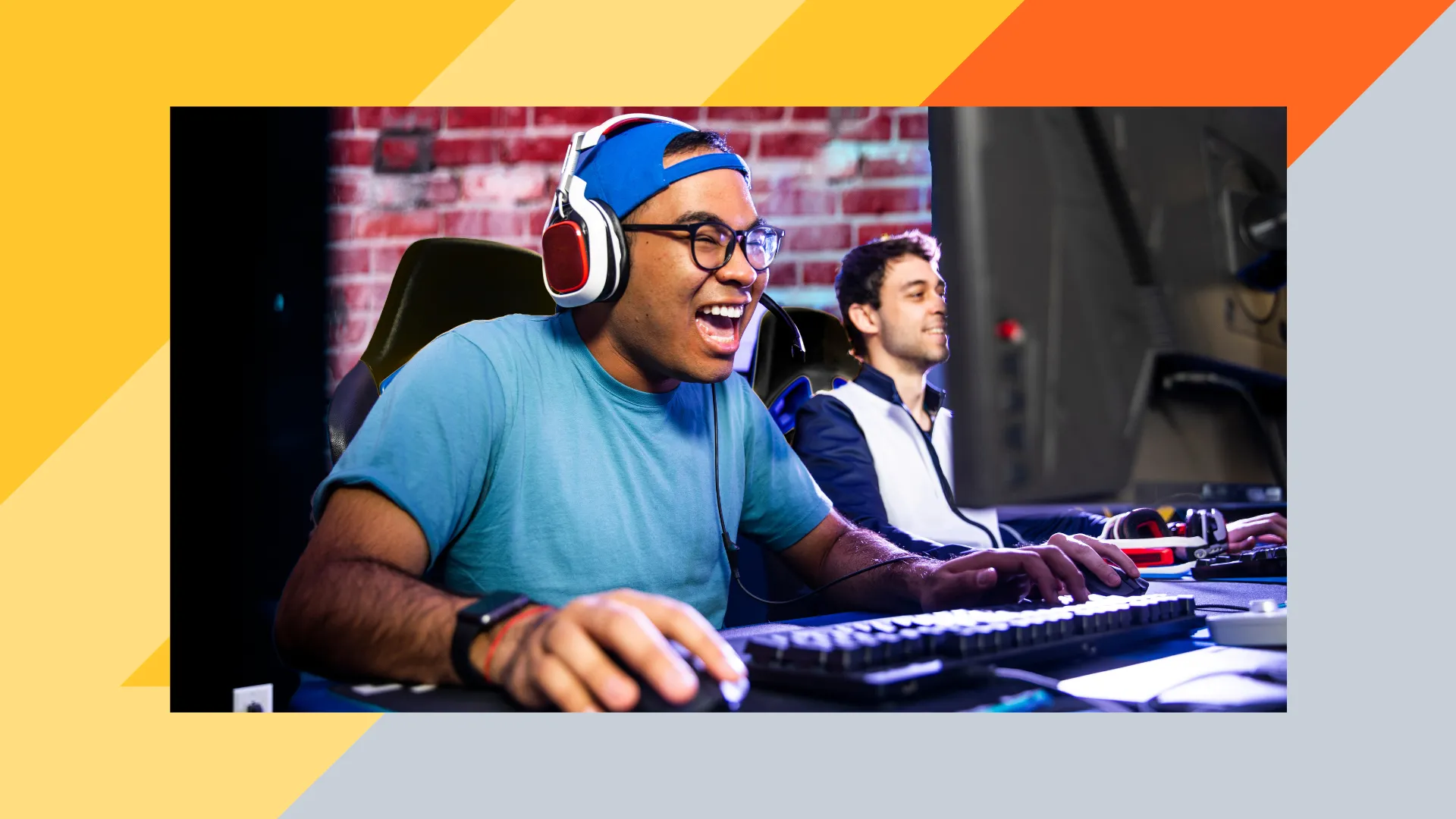 Quale modo migliore per celebrare l'arrivo delle feste se non approfittando delle imperdibili offerte sui videogiochi del Black Friday?
Diamo il bentornato al periodo più allegro dell'anno con una selezione delle migliori promozioni per RAID: Shadow Legends, Mech Arena, e altri incredibili giochi di Plarium!
Se pensi che si tratti del solito sconticino, ti sbagli: abbiamo preparato alcune delle offerte sui videogiochi del Black Friday più competitive in assoluto! Continua a leggere per saperne di più e non lasciartele sfuggire o potresti pentirtene per il resto dell'anno.

Le offerte sui giochi del Black Friday e del Cyber Monday per RAID: Shadow Legends
Il Black Friday è il momento in cui i videogiochi offrono il massimo del loro potenziale per stupire i giocatori, e RAID non fa eccezione. Abbiamo preparato una vasta gamma di offerte ed eventi imperdibili per celebrare al meglio il Black Friday e il Cyber Monday.
Che tu preferisca i giochi di ruolo o di avventura, continua a leggere per scoprire le novità in arrivo.
Le nostre migliori offerte sui videogiochi del Black Friday
Diamo il benvenuto alla stagione degli sconti con un pacchetto molto speciale in arrivo direttamente sullo store del gioco. È pieno zeppo di frammenti di tipo "Ancient", di energia e d'argento.
Approfittane subito per potenziare la tua squadra e ottenere il massimo dagli sconti sui videogiochi del Black Friday.
E le sorprese non finiscono qui! I giocatori di RAID più esperti saranno entusiasti di sapere che rilasceremo a un prezzo scontato dei frammenti di eventi precedenti, in modo che tutti possano finalmente ottenere il campione che hanno sempre sognato.
Gli utenti che amano la personalizzazione nei giochi online potranno invece approfittare degli sconti sulle Skin per rinnovare il look dei loro campioni.
E se tutto ciò non fosse ancora abbastanza, oltre alle promozioni sui videogiochi del Black Friday lanceremo un'offerta esclusiva per il Cyber Monday.
Il nuovo pacchetto conterrà dei frammenti e uno degli oggetti più ambiti dai giocatori di RAID: un leggendario libro delle abilità!
Gli eventi del Black Friday in RAID
Una volta approfittato di tutte le nostre offerte sui videogiochi del Black Friday, potrai sfoggiare i tuoi nuovi acquisti nei nostri eventi speciali, ideati per gli appassionati dei giochi di strategia.
Il 22 novembre i giocatori avranno 10 volte più probabilità di ottenere certi campioni con i frammenti "Ancient" e sarà organizzato un evento Summon Rush.
Il 23 novembre l'aumento delle probabilità sarà applicato ai frammenti di tipo "Void", mentre il 24 riguarderà quelli "Sacred", per cui è il momento migliore per tirare fuori le tue scorte!
Dal 24 novembre al 1° dicembre sarà organizzato un evento speciale in cui sarà messo in palio un nuovo e temibile campione, oltre a un nuovo evento Hero's Path che non puoi lasciarti sfuggire.
Tieni d'occhio le novità all'interno del gioco per scoprire di più sulle prossime promozioni.
Gli sconti di Prime Gaming per RAID
Visita la pagina iniziale di Prime Gaming all'indirizzo https://gaming.amazon.com/home e richiedi i fantastici premi di RAID: Shadow Legends (se disponi di un abbonamento a Prime).
Il primo regalo contiene il campione Kunoichi ed è disponibile fino al 7 dicembre.
Apri la pagina con le informazioni su RAID: Shadow Legends e seleziona il pulsante per ottenere il contenuto all'interno del gioco; riceverai un codice da inserire direttamente in RAID o nella pagina speciale creata per la promozione.
Al di là delle offerte sui videogiochi del Black Friday, Plarium ha già collaborato con Prime Gaming per offrire agli utenti Prime l'accesso a contenuti esclusivi di RAID. La prima promozione risale infatti al 2019, poco dopo il lancio del gioco.
Quali sono le offerte sui videogiochi del Black Friday per Mech Arena?
Cosa c'è di meglio di uno dei nostri giochi robot preferiti tra i videogiochi del Black Friday per rallegrarci la giornata? Scopriamo insieme le offerte in arrivo.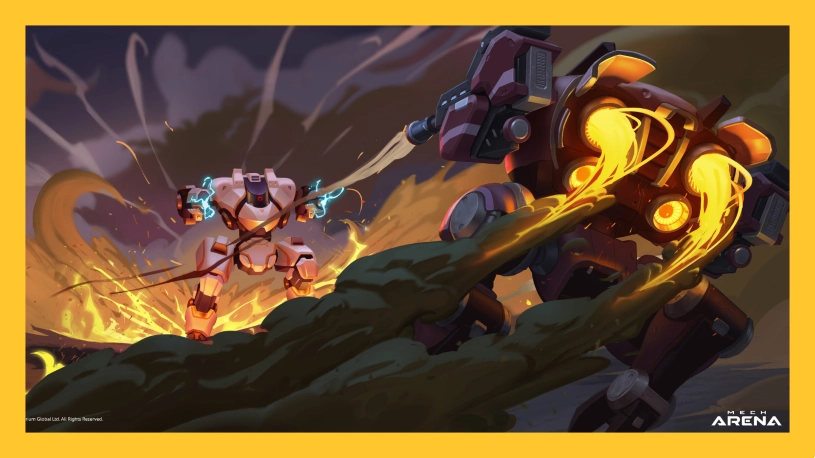 Questo Black Friday, la vera stella delle offerte è Redeemer. Questo personaggio è disponibile a un prezzo molto conveniente e può contribuire a potenziare la tua squadra grazie alla sua abilità unica di retrocedere!
Attiva questa funzione per riportarlo nella posizione in cui si trovava poco prima e ricorda che quando è pienamente potenziata, può rimuovere tutti gli effetti indebolenti e può essere attivata persino quando Redeemer è bloccato da un effetto EMP.
In questo modo potrai attaccare i tuoi avversari senza timore.
Le nostre promozioni del Black Friday includono anche uno sconto del 60-70% sui gettoni A, sui crediti, sulle chiavi fortunate e sui biglietti.
Visita lo store all'interno del gioco per approfittare dell'offerta e non lasciarti sfuggire l'occasione di acquistare tutto ciò che ti serve un prezzo speciale.
Per quanto riguarda il Cyber Monday, invece, il team di creativi di Mech sta per lanciare l'EM Rifle 16. Grazie al suo mirino laser e ai potenti proiettili che possono infliggere il doppio dei danni, si tratta di un'arma in grado di cambiare le sorti della partita.
Comprala e dai un'occhiata alla lista degli altri giochi per PC di Plarium.
I saldi sui giochi del Black Friday 2022: scopri i nostri titoli
A parte quelli già citati, la collezione di Plarium include più di 15 videogiochi del Black Friday, ognuno dei quali con una promozione esclusiva pensata appositamente per questa occasione. Ecco alcune delle più interessanti.
Undersea Tripeaks Solitaire partecipa alle nostre offerte con due fantastici pacchetti giunti direttamente dalle profondità dell'oceano. Contengono un mare di elementi utili, tra cui gettoni, carte aggiuntive e potenziamenti, e saranno ulteriormente migliorati durante il Cyber Monday, quando i pacchetti assegneranno fino al 100% di gettoni in più! Se ti piacciono i giochi di solitario, questa offerta è ciò che fa per te.
Le promozioni che riguardano Stormfall: Age of War, Sparta: War of Empires, and Soldiers Inc. prevedono la vendita degli elementi più usati dai giocatori con un grande sconto. I pacchetti di questi videogiochi del Black Friday contengono un gran numero di oggetti che aiuteranno i giocatori di ogni livello ad avanzare più velocemente. Approfitta delle offerte e non lasciartele sfuggire!
Domande frequenti sul Black Friday
Se non hai le idee chiare su questa festa, puoi consultare la seguente lista di domande per capire meglio come funziona.
Qual è l'origine degli sconti sui videogiochi del Black Friday?
Le offerte sui videogiochi del Black Friday sono diventate sempre più comuni nel corso dell'ultimo decennio, ovvero da quando gli acquisti online si sono diffusi su larga scala. Le origini storiche del Black Friday sono però dibattute e poco chiare.
Secondo alcuni, il nome sarebbe stato coniato dagli stessi negozianti per riferirsi alla confusione che si scatena nel primo fine settimana di shopping delle feste; secondo altri, "black" ("nero") sarebbe un riferimento al colore dell'inchiostro usato per annotare i guadagni extra sui registri della contabilità.
Quanto costano i giochi durante il Black Fiday?
Le promozioni sui videogiochi del Black Friday variano di anno in anno ma cercando è possibile approfittare di sconti del 50%! Ricorda di comparare sempre le offerte di siti e rivenditori diversi per assicurarti di acquistare il titolo che ti interessa al minor prezzo possibile.
Ovviamente lo stesso consiglio si applica anche ai giochi per cellulare.
Scopri subito le offerte sui videogiochi del Black Friday di Plarium
Abbiamo preparato una serie di promozioni imperdibili apposta per i nostri giocatori più affezionati. Dai un'occhiata alle offerte dei nostri giochi per il Black Friday e il Cyber Monday e divertiti con i nostri prodotti!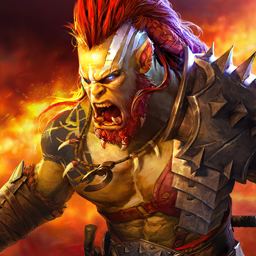 RAID: Shadow Legends
Raccogli 700+ Campioni & Battiti Per La Gloria