Die festliche Zeit des Jahres steht bevor, und das kann nur eins bedeuten: Der US-amerikanische Feiertag Black Friday ist um die Ecke und verspricht wieder jede Menge herausragende Deals, Aktionen und spannende Events. Und mit reichlich Gaming Black Friday Aktionen kommen Gamer dieses Jahr vollkommen auf ihre Kosten.
Um die Vorweihnachtszeit einzuläuten, haben wir uns eine ganze Reihe an Aktionen und Events für die Plarium-Titel ausgedacht. Auch wenn du viele Spiele gratis runterladen kannst, holst du mit den bevorstehenden Deals noch mehr aus deiner Gaming-Session. In RAID: Shadow Legends, Mech Arena und vielen weiteren Games wird der Tag mit Black Friday Gaming Deals gefeiert.
Wir haben uns dieses Jahr ins Zeug gelegt und bringen dir den größten exklusiven Sale für Black Friday PC Spiele. Wir stellen dir alle Details und Deals vor, die du dir nicht entgehen lassen solltest.
Das RAID: Shadow Legends Black Friday Pack
Wenn du gern kostenlos MMORPG spielst und dich in einer Fantasy-Welt in den PvP-Kampf stürzen willst, könnte RAID: Shadow Legends genau das Richtige sein. Du kannst es kostenlos spielen, doch zum Gaming Black Friday und Cyber Monday warten im Game eine ganze Reihe an Events und Aktionen.
Special Deals zum Gaming Black Friday Sale
Zum RAID: Shadow Legends Black Friday wartet im In-Game-Shop ein ganz besonderes Paket. Es ist bis zum Rand mit Antiken Splittern, jeder Menge Energie und einer Truhe voller glänzendem Silber gefüllt. Schnapp dir das RAID: Shadow Legends Black Friday Pack für dich und dein Team und starte mit Stil in den Gaming Black Friday.
Bist du ein alt gesessener RAID: Shadow Legends Spieler? Dann wird dich dieser RAID: Shadow Legends Black Friday Deal besonders freuen: Wir geben Fragmente aus vergangenen Fragmenten-Events im Angebot heraus. Das heißt, Spieler können endlich die Champions erhalten, auf die sie schon lang hinarbeiten.
Zum RAID: Shadow Legends Black Friday bieten wir auch Skins im Sale an. Verpasse deinem Lieblingschampion einen neuen Look!
Das ist noch nicht alles: Zusätzlich zum RAID: Shadow Legends Black Friday Pack bieten wir auch zum Cyber Monday eine Sonderaktion an. Das Paket enthält Antike Splitter und das, was alle RAID-Spieler feiern: ein Legendäres Skill Buch!
Black Friday Events in RAID 📢
Neben den Black Friday Gaming Deals erwartet dich auch eine Reihe an Special Events!
Am 22. November wird die Chance, einen bestimmten Champion aus Antiken Splittern zu erhalten, verzehnfacht. Außerdem wartet ein 10-facher-Beschwörungsboost. Letzteres gilt am 23. November für Leerensplitter und am 24. November für Heilige Splitter. Damit ist es der perfekte Moment, um deine Splitter auszupacken.
Wenn du zwischen dem 24. November und 1. Dezember beim PC Spielen vorbeischaust, erwartet dich ein besonderes Fragmenten-Event, bei dem du dir einen furchteinflößenden neuen Champion schnappen kannst. Zudem kommt ein neues "Weg des Helden"-Event auf dich zu. Es lohnt sich, die In-Game-News im Blick zu behalten!
89,997,040
RAID-SPIELER WELTWEIT. MACH MIT!
Prime Gaming Angebote für RAID
Wenn du Prime hast, vergiss nicht, auf die Prime Gaming Homepage zu gehen und dir einige tolle Gaming Black Friday Belohnungen für RAID: Shadow Legends zu sichern.
In der ersten Black Friday Spiele Aktion erwartet dich bis 7. Dezember der epische Champion Kunoichi. Dafür musst du nur auf die Seite von RAID: Shadow Legends gehen und auf "Hol dir Inhalte im Spiel" klicken, um einen personalisierten Promocode zu erhalten. Den Code kannst du dann im Game oder auf einer Seite zum Einlösen von Promos verwenden.
Es ist seit 2019 bereits das zweite Mal, dass sich Plarium mit Prime Gaming zusammengetan hat, um Prime-Mitgliedern exklusive Inhalte für RAID zu bieten.
Welche Black Friday Gaming Deals warten in Mech Arena?
Wenn du PC Spiele gratis spielen willst und Mechs liebst, kennst du bestimmt schon Mech Arena mit 5v5-Mechschlachten. Auch die Mechs haben Gaming Black Friday Luft geschnuppert und bescheren dir jede Menge Black Friday Spiele Deals.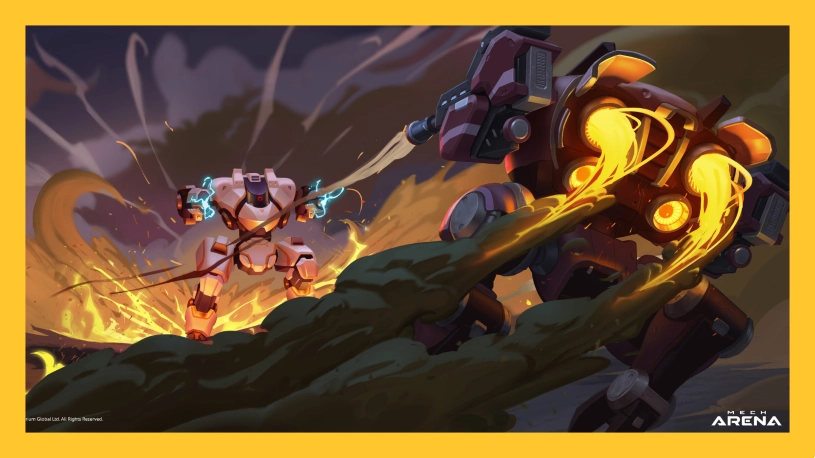 Am Gaming Black Friday übernimmt der Redeemer Mech das Rampenlicht. Mit seiner bahnbrechenden Backtrack-Fähigkeit kann er dein Team wahrlich transformieren. Wenn du sie aktivierst, kehrt Redeemer wieder an den Fleck zurück, an dem er ein Moment zuvor war. Wenn er alle Upgrades hat, kann die Fähigkeit sogar alle Debuffs entfernen. Selbst wenn Redeemer durch einen EMP-Effekt betäubt ist, kannst du die Fähigkeit aktivieren. So kannst du ohne Zurückhaltung auf deine Gegner zustürmen.
Die Gaming Black Friday Deals lassen zudem riesige Discounts zwischen 60 % und 70 % für A-Münzen, Credits, Glücksschlüssel und Tickets rieseln. Die Rabatte findest du im In-Game-Shop. Hol dir mit den Gaming Black Friday Deals alles, was du brauchst!
An Cyber Monday kommt zudem die EM Rifle 16. Diese Scharfschützenwaffe ist ein echter Game-Changer mit Lasersicht und Hochleistungsprojektilen, die doppelten Schaden zufügen. Das solltest du dir nicht entgehen lassen.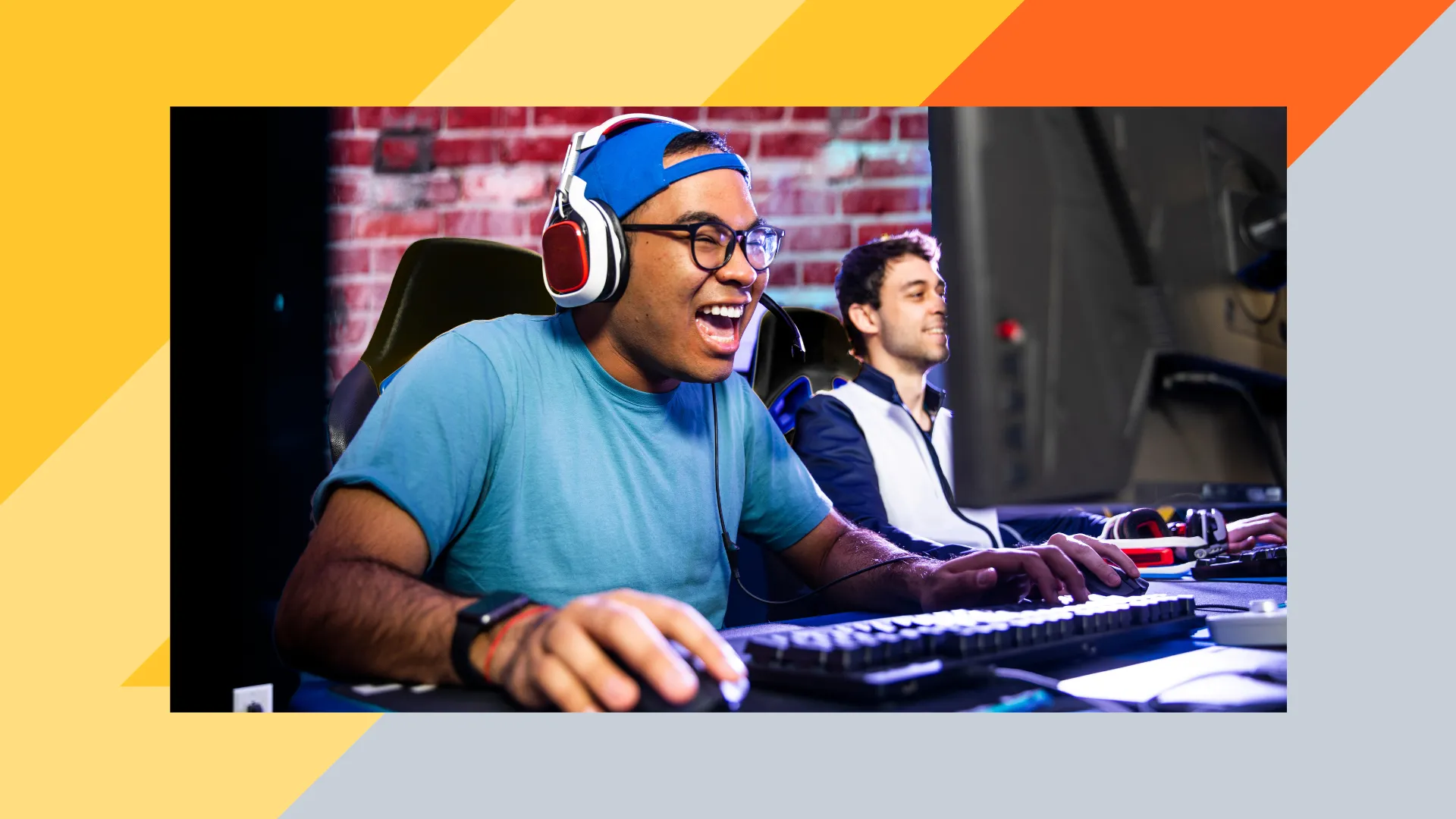 Weitere Black Friday PC Spiele Deals 2022
Suchst du noch weitere Black Friday PC Spiele, bist du hier richtig, denn auch für andere Games aus den 15 Spielen im Plarium-Portfolio gibt es jede Menge Gaming Black Friday Promotionen und Events.
Undersea Tripeaks Solitaire feiert den Gaming Black Friday in den Tiefen des Ozeans mit zwei tollen Paketen. Von Münzen und Extrakarten bis hin zu Boostern ist alles dabei. Zum Cyber Monday gibt es dann einen Special Deal, mit dem du 100 % mehr Münzen in allen Packs erhältst.
Fans von kostenlose MMOs sollten die Deals in Stormfall: Age of War, Sparta: War of Empires und Soldiers Inc. nicht verpassen. Es warten jede Menge beliebte Items mit riesigen Rabatten. Die Black Friday Spiele Packs enthalten alle möglichen Dinge, die Spielern auf allen Niveaus helfen werden, schneller aufzusteigen.
Gaming Black Friday FAQ
Was steckt hinterm Gaming Black Friday? Wir haben die Antworten.
Was ist die Geschichte von Black Friday Gaming Deals?
Seitdem Online-Shopping im vergangenen Jahrzehnt zum Standard geworden is, haben auch Black Friday Videospiel Deals zugenommen. Der Ursprung von Black Friday als ein kommerzielles Event ist allerdings umstritten. Einige behaupten, Händler hätten sich den Namen ausgedacht, um den verrückten Ansturm von Kunden am ersten Wochenende zu Beginn der Vorweihnachtszeit zu beschreiben. Andere sagen, der Name käme von der Farbe der Tinte, die die Buchhalter verwendeten, um die Gewinne aufzuschreiben.
Wie viel kosten Spiele am Black Friday?
Deals für Black Friday PC Spiele, Konsolenspiele und Co. variieren Jahr für Jahr. Du findest aber durchaus Rabatte von 50 %. Schau am besten auf verschiedenen Shops vorbei, um die besten Gaming Black Friday Deals zu ergattern.
Die Plarium Black Friday Game Deals warten
Willst du Games online spielen und die besten Deals und Aktionen nicht verpassen? Dann bist du hier genau richtig. Tauch in die Games ein und genieße die besten Gaming Black Friday Angebote. Am Cyber Monday wird mit noch mehr Deals noch einer draufgesetzt. Schau vorbei, um sie nicht zu verpassen. Viel Spaß beim Gamen!