Neue Spiele kostenlos spielen 2023
Die besten Titel und neue Spiele kostenlos spielen: Diese Hits landen 2023 auf deinem PC und Handy
Dieses Jahr kannst du dich auf jede Menge neue Spiele freuen, die dich in grandiose Spielwelten eintauchen lassen werden! Ob du neue Spiele kostenlos spielen willst oder dich schon seit langem auf die größten neuen und besten Titel freust, 2023 hat etwas für jeden im Petto. Damit du weißt, welche neue PC Spiele und Gratis Spiele für Handy du dir nicht entgehen lassen darfst, haben wir dir eine Liste mit den Top-Releases für 2023 zusammengestellt. Am besten fängst du schon jetzt damit an, zu planen, wie du all die Hits dieses Jahr spielen kannst.

Ob du
free Games PC
spielen oder dich am Mobilgerät in hitzige Spielrunden stürzen und neue Spiele kostenlos spielen möchtest, 2023 wird dich nicht enttäuschen. Dieses Jahr landen jede Menge Top-Hits auf dem PC und auf Mobilgeräten und werden dort mit ihren umwerfenden Grafiken und technischen Fortschritten für Eindruck sorgen. Mach dich auf neue PC Games und mobile Hits gefasst, die dich umwerfen werden! Das Beste? Du kannst 2023 jede Menge neue Spiele kostenlos spielen!
Resident Evil 4 Remake – März
Wer sich fragt, welche Games 2023 ein Remake erhalten, ist die Liste ganz schön lang, denn 2023 ist wahrlich ein Jahr der Remakes und Remasters. Los geht es am 24. März mit einem der am heißesten erwarteten Games des Jahres: Resident Evil 4 Remake. Doch mit Metroid Prime Remastered, Cities: Skylines Console Remastered, Tales of Symphonia und BattleBit Remastered bietet das Jahr ein ganzes Remake-Lineup.
Ganz oben auf der Liste für neue PC Spiele, die Altes zu neuem Leben erwecken, steht Resident Evil 4. Das Remake bringt das gefeierte Survival-Horror-Spiel mit neuen Grafiken und reichlich Upgrades zu uns und Spieler können es gar nicht mehr abwarten. Die vorherigen Remakes von Resident Evil kamen extrem gut an und die Erwartungen an das neue Spiel könnten kaum höher sein.
The Last of Us Part I – März
Kaum ein Spiel bekommt aktuell mehr Aufmerksamkeit als The Last of Us. Dank sei der Fernsehserie, die in den letzten Wochen Zuschauer – Gamer und Nicht-Gamer – in Atem gehalten hat. PlayStation-Gamer konnten sich schon im September in The Last of Us Part I, das Remake des gefeierten Spiels, stürzen. Ab Ende März können auch PC-Gamer in den Kampf gegen den Cordyceps-Fungus ziehen. Wer neue PC Spiele sucht und eines der besten Spiele aller Zeiten spielen will, darf sich dieses Remake nicht entgehen lassen.
Minecraft: Legends – April
Egal, ob du am liebsten neueste Games kostenlos spielst, gratis Strategiespiele PC liebst oder auf der Suche nach den besten Titeln bist, hast du mit Sicherheit schon von Minecraft: Legends gehört. Im April erscheint das neue Spin-Off zum gefeierten Sandkastenspiel. Für alle, die das Original nach wie vor lieben, ist dies ein absoluter Top-Kandidat für neue Games in diesem Jahr, den man sich nicht entgehen lassen sollte. Dieses Mal soll ein stärkerer Fokus auf der Story liegen, um frischen Wind in das Game zu bringen.
Redfall – Mai
Der brandneue Vampir-Shooter von Arkane Austin und Publisher Bethesda Softworks flattert im Mai endlich auf deinen PC: Redfall versetzt dich auf eine Insel, in der es vor Vampiren nur so wimmelt. Deine Aufgabe? Ob allein oder im Team, erledige sie alle! Höher könnte die Vorfreude auf neue Games dieses Jahr kaum sein.
Baldur's Gate 3 – August
Liebst du Online RPG und Dungeons and Dragons? Dann ist dieser Titel für dich. Ein weiterer Hit in der Liste für neue PC Games des Jahres ist Baldur's Gate 3. Du kannst das Game zwar schon jetzt im Early Access spielen, doch im August landet der vollständige Titel auf deinem PC und Gamer können es kaum noch abwarten.
Starfield – September
Wenn du neuste Games suchst, die schon jetzt extrem gehypt werden, führt nichts an Starfield vorbei. Das heiß erwartete Game von Bethesda Game Studios hat gerade endlich ein Release-Datum erhalten: Im September soll es endlich so weit sein – und der Hype um das neue Weltall-RPG könnte kaum größer sein.
Die besten Mobilen Games 2023: Neue Spiele kostenlos am Handy spielen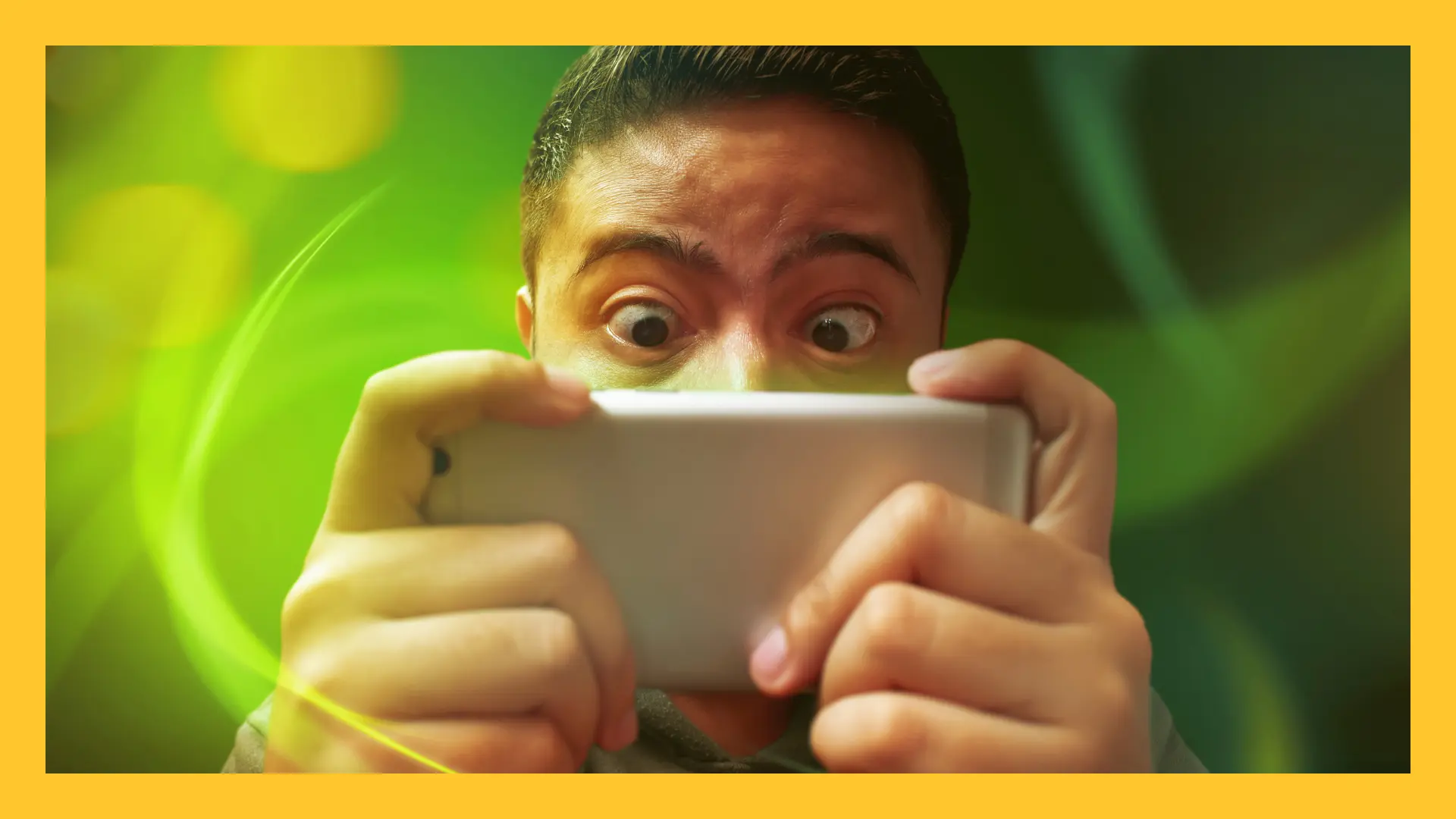 Willst du 2023 neue Spiele kostenlos spielen? Dann hast du Glück. Dieses Jahr stehen jede Menge Spiele zum Herunterladen kostenlos bereit, die du am Mobilgerät spielen und überall mitnehmen kannst. Diese neue Spiele kostenlos darfst du nicht verpassen.
Call of Duty: Warzone Mobile
Bist du auf der Suche nach einem Shooter Game online free? Dann trifft Call of Duty: Warzone Mobile für dich ins Schwarze. Wenn du neue Spiele kostenlos spielen und dich in hitzige Shooter-Action stürzen willst, kannst du dich auf das neue Handy-Spiel freuen.
Auf der PlayStation 4, Xbox One und Windows kannst du den Shooter schon seit 2020 spielen, doch nun rollt der Top-Kandidat für neue Spiele kostenlos auch auf der mobilen Plattform aus. Und dort hat es das Potenzial, zu einem der fortschrittlichsten Mobile Games aller Zeiten zu werden.
Final Fantasy VII: Ever Crisis
Wenn du neue Spiele kostenlos spielen und gleichzeitig in Erinnerungen schwelgen möchtest, könnte Final Fantasy VII: Ever Crisis genau das Richtige für dich sein. Es ist der neuste Titel in dem riesigen RPG-Franchise. Das Game bringt die Geschichte von Final Fantasy VII aus 1997 in Form von einzelnen Episoden in das Jahr 2023 und gehört zweifelsohne auf die Liste für neue Spiele 2023, die du nicht verpassen solltest. Dieser Hit in der Liste für neue Spiele kostenlos soll im Juni auf mobilen Plattformen erscheinen.
Peridot
Liebst du Augmented Reality? Bekommst du von Pokémon GO nicht genug? Und willst du dieses Jahr neue Spiele kostenlos am Smartphone spielen? Dann solltest du dich auf Peridot gefasst machen. Es kommt von Niantic, dem Entwickler, der uns Pokémon GO beschert hat, und die Vorfreude könnte kaum größer sein. In diesem Hit für neue kostenlose Spiele am Smartphone ziehst du magische Kreaturen auf und kümmerst dich um sie. Aktuell befindet sich der heiß ersehnte neue Games Titel in der Beta-Phase, im Mai soll es endlich erscheinen.
Pokémon TCG Live
Du willst 2023 neue Spiele kostenlos spielen und dabei einen Klassiker der Sammelkartenspiele zu neuem Leben erwecken? Dann wird es Zeit für Pokémon TCG Live. Viele neue kostenlose Spiele, die du auf einer kostenlose Spiele Website finden kannst, kreieren vollkommen neue Spielerfahrungen – doch mit diesem Hit für neue kostenlose Spiele wird das altbekannte Sammelkartenspiel digital auf das Smartphone gebracht.
Fans warten schon seit langem, dass es endlich auf dem Smartphone erscheint, und nun scheinen die Wünsche erhört worden zu sein. Mit einem neuen Matchmaking-System und einer effizienteren Art, um neue Karten zu erhalten, wird es ein Must-Play, wenn du neue Spiele kostenlos spielen und die guten alten Pokémon-Karten neu aufleben lassen möchtest. Der globale Release des vollständigen Titels ist für dieses Jahr geplant.
Welches Game liegt aktuell im Trend?
Viele neue Spiele, die dieses Jahr herausgekommen sind oder herauskommen, werden von Gamern gehypt. Hogwarts Legacy, das im Februar erschien, schreibt aktuell jede Menge Schlagzeilen – erhält allerdings nur gemischte Kritiken. Neben neue PC Games für dieses Jahr können Gamer auch eine ganze Reihe an Konsolentiteln kaum abwarten. Star Wars Jedi: Survivor soll einer der größten Hits des Jahres werden und der Hype für The Legend of Zelda: Tears of the Kingdom schießt längst in die Höhe.
2023 hat viele grandiose neue Spiele in der Pipeline, auf die sich Gamer bereits riesig freuen. Wenn du neue Spiele kostenlos spielen möchtest und die besten Game-Hits des Jahres nicht verpassen möchtest, solltest du dir diese Titel zwingend in deinen Gaming-Kalender eintragen. Alle neue Spiele zu spielen, die 2023 verspricht, wird nicht einfach, plane also im Voraus, um sie alle genießen zu können. Es stehen Monate voller herausragender Games bevor!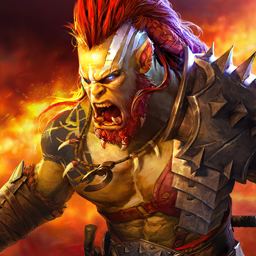 RAID: Shadow Legends
Sammle über 700 Champions & kämpfe um Ruhm