2022 neigt sich dem Ende zu und nur noch wenige Tage trennen uns vom neuen Jahr. Damit richtet sich die Aufmerksamkeit der Entwickler und Gamer schon jetzt darauf, welche beste PC Spiele 2023 auf sie warten.
In diesem Jahr gab es allerlei Hit-Games auf sämtlichen Plattformen, von Konsolen-Hits bis Handy und iPad Spiele 2022 war für jeden etwas dabei. Natürlich kamen auch die PC-Gamer wieder voll und ganz auf ihre Kosten, die sich jetzt auch für 2023 auf zahlreiche Games freuen können, die im neuen Jahr die PC-Bildschirme beherrschen werden.
Wie haben Nachforschungen angestellt, um herauszufinden, welche wohl die besten PC Spiele 2023 – und darüber hinaus – sein werden. Natürlich kannst du auch nächstes Jahr wieder jede Menge Games kostenlos downloaden, doch wir werfen einen Blick auf die Top-Premiumtitel, die die Vorfreude für 2023 auf die Spitze treiben.
Wie jedes Jahr hält auch das nächste Jahr Games aus allerlei Genres bereit. Von den verspäteten Titeln Starfield und Skull & Bones über Yakuza-Reinkarnation Like A Dragon: Ishin! und Resident Evil 4 Remake bis hin zu Diablo 4 und Forspoken verspricht 2023 eine ganze Reihe an Hits.
Doch welche werden am ungeduldigsten erwartet? Welche werden wohl die besten PC Spiele 2023 werden?
Beste PC Spiele 2023, die heiß erwartet werden
Ob du dich in Einzelspielerkampagnen stürzen willst oder Spiele spielen online bevorzugst, die Top 10 beste PC Spiele 2023 versprechen etwas für jeden. Diese Titel werden schon ganz bald deinen Desktop übernehmen und Spieler können es kaum abwarten.
Street Fighter 6
Seit 2016 hat es kein neues Hauptgame der Street Fighter-Reihe gegeben, das wird sich 2023 ändern. Schon jetzt gilt es als Top-Kandidat für die beste PC Spiele 2023 Liste. Capcom plant, das Fighting-Genre neu aufzurollen und eine neue Ära einzuläuten. Besonders spannend soll der brandneue World Tour Modus sein.
Final Fantasy 16
Die lang gefeierte Reihe Final Fantasy wird ebenfalls als Top-Kandidat auf der Liste für beste PC Spiele 2023 gehandelt. Wenn man den neusten Berichten glauben darf, will Square Enix diese Version mit actiongeladenem Combat noch mitreißender gestalten.
Baldur's Gate 3
Die beliebte Rollenspiel-Reihe Baldur's Gate bekommt nächstes Jahr einen neuen Titel, der es ohne Umwege auf die Liste für beste PC Spiele 2023 schafft. Es befindet sich schon seit Ewigkeiten im Early Access, doch 2023 soll endlich die kommerzielle Version auf den Desktops landen. Diesmal soll es darum gehen, die Vergessenen Reiche zu erkunden, worauf sich Dungeons & Dragons-Fans besonders freuen.
Diablo 4
Blizzard macht 2023 mit Diablo 4 ein Comeback. Der Entwickler hat es bereits eindeutig gemacht, dass dieser neue Titel düster sein wird. Fans des Franchise können sich zudem darauf freuen, dass die Individualisierung der Charaktere einen neuen Feinschliff erhalten soll.
Mit einer offenen Welt und einem PvP-Modus ist es zweifelsohne ein Kandidat für beste PC Spiele 2023. Neben den guten gratis Spielen wird es als Premium-Titel Spieler begeistern.
FIFA 24 / EA Sports FC
Könnte es ein Sportspiel neben den vielen beste gratis PC Spiele unter die Top 10 beste PC Spiele 2023 schaffen? Auf jeden Fall behalten Spieler FIFA 24 im Blick, das 2023 eines der interessantesten Spiele des Fußball-Franchise sein wird. Allein schon, weil es der erste Titel der Reihe ohne Mitwirken von EA Sports sein wird.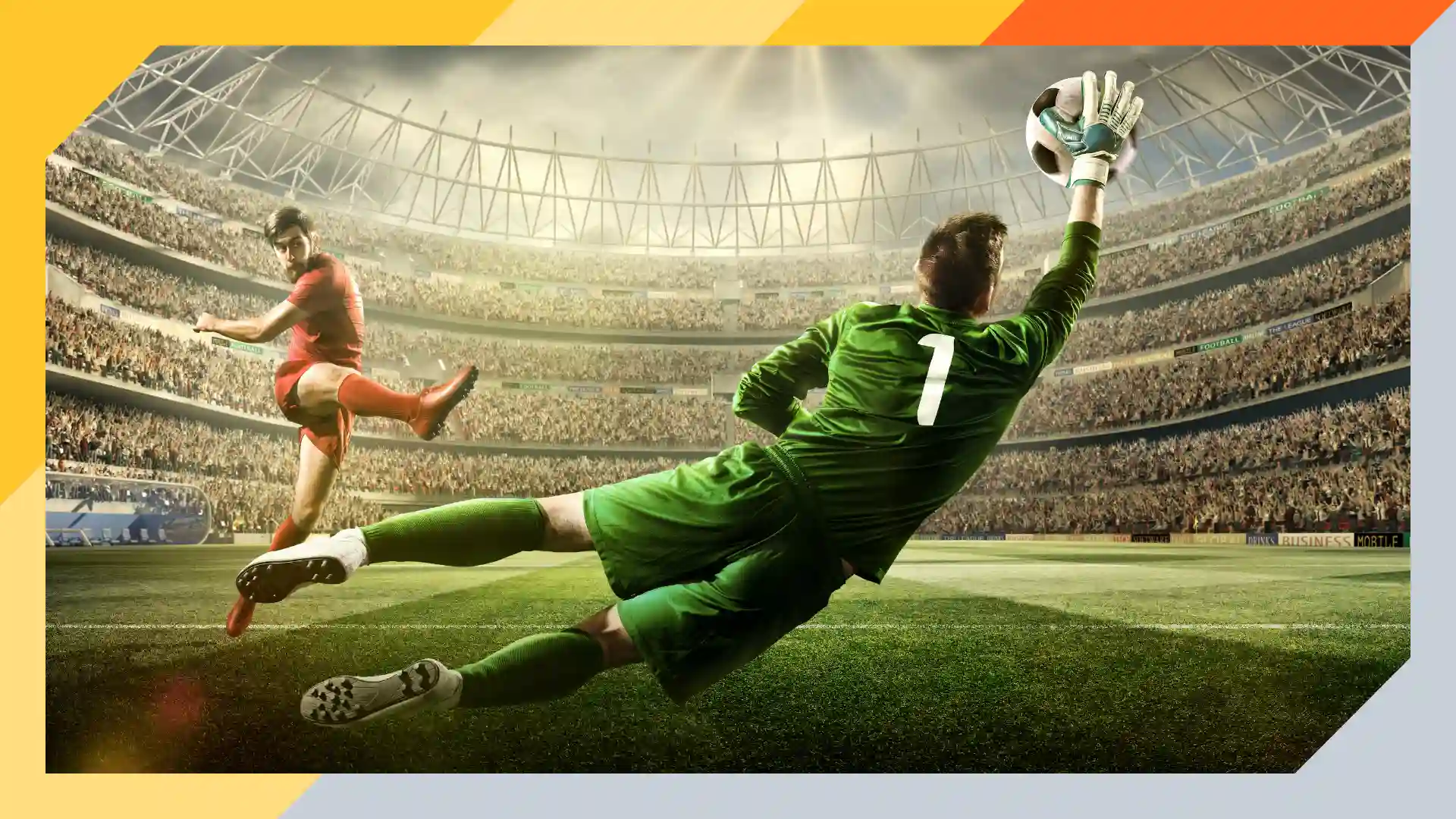 Die werden dagegen ab nächstem Jahr mit dem neu benannten EA Sports FC ihre eigene Fußball-Simulation herausbringen. Es wird spannend, zu sehen, ob es einer der Titel unter die besten PC Spiele 2023 schaffen wird.
Starfield
Neben so manch einem MMORPG Release 2022 hätte eigentlich auch das RPG Starfield im abgelaufenen Jahr erscheinen sollen. Nun ist das bereits lang erwartete Spiel von Bethesda für 2023 geplant und die Antizipation steigt durch die Decke. Von Director Todd Howard auch als "Skyrim im Weltall" betitelt, wird Starfield ein intergalaktisches Abenteuer im Jahr 2310. Schon jetzt gehört es zu den Top-Kandidaten für beste PC Spiele 2023.
Resident Evil 4 Remake
Capcom bringt mit Resident Evil 4 Remake den gefeierten Survival-Horror-Klassiker 2023 in neuem Glanz zurück. Du übernimmst darin die Rolle des amerikanischen Agenten Leon S. Kennedy und musst Ashley Graham, die Präsidentin der USA, retten.
Schon jetzt erfüllt es allerlei Kriterien eines Top-Kandidaten für beste PC Spiele 2023. Der letzte Titel, Resident Evil Village, war der wohl grafisch eindrucksvollste der Reihe, der PCs so einiges abverlangt hat. Neben den PC-Games mit den besten Grafiken 2022 wie Dying Light 2, Marvel's Spider-Man Remastered oder Call of Duty: Modern Warfare II wird das RE4-Remake nächstes Jahr sicherlich grafisch ebenso beeindrucken.
Dragon Age: Dreadwolf
BioWare hat sich mit Electronic Arts zusammengetan, um den vierten Teil der Dragon-Age-Reihe herauszubringen. Dieses Fantasy-Rollenspiel ist schon seit dem Original aus 2009 ein riesiger Hit. Damit gehört Dreadwolf als Nachfolger von Dragon Age: Inquisition mit Solas als Antagonist schon jetzt zu den Top-Kandidaten für beste PC Spiele 2023.
Forspoken
Luminous Productions werden einen der ersten neuen Releases 2023 herausbringen: Forspoken ist für den 24. Januar geplant und könnte es ebenfalls auf die Liste für beste PC Spiele 2023 schaffen. Es ist ein Open-World-Action-RPG, in dem du die Protagonistin Frey steuerst. Sie ist eine gewöhnliche Frau, die plötzlich aus New York City in die fantastische Welt von Athia befördert wird.
Redfall
Es ist der einzige Ego-Shooter auf unserer Liste für beste PC Spiele 2023, der sich seinen Platz hier allerdings allemal verdient hat. Arkane Austin hat sowohl Einzelspieler- als auch Koop-Multiplayer-Modi im Spiel integriert, in dem du Jagd auf feindliche Vampire, die hinter jeder Ecke lauern, machst.
Ein Blick zurück: Die besten PC Spiele 2022
Das Ende des Jahres ist nicht nur der beste Moment, um auf die heiß erwarteten Titel des nächsten Jahres zu schauen, sondern auch, um einen Blick zurückzuwerfen. Welches waren die besten PC Spiele 2022? Von Online Spiele Strategie über Action-Abenteuer bis hin zu weitläufigen Rollenspielen hat das abgelaufene Jahr eine Vielzahl an Titeln hervorgebracht, die Gamer in ihren Bann gezogen haben.
Da stellt sich die Frage, welches ist aktuell das PC-Game Nummer 1? Die Ehre trägt das frisch gekürte Spiel des Jahres, Elden Ring. Das Fantasy-Action-RPG stammt aus der Feder des Dark-Souls-Schaffers Hidetaka Miyazaki und wurde zudem von George R.R. Martins Fantasy-Buchreihe "Ein Lied von Eis und Feuer" inspiriert. Ein Must-Play für alle Fans von Fantasy, Mystery und Abenteuer!
Elden Ring
Mit Blick auf die besten Spiele 2022 führt kein Weg an Elden Ring vorbei. Miyazaki hat das Dark-Souls-Genre mit einer offenen Welt verschmolzen und damit ins Schwarze getroffen. Das fantastische, adrenalinbeladene Game hält eine ordentliche Dosis herausfordernder Bosse und Safe-Zonen bereit und erweckt deinen inneren Kämpfer und furchtlosen Abenteurer. Hinter Bayonetta 3 ist es zudem das umsatzstärkste PC Spiel 2022, was den enormen Erfolg des Games unterstreicht.
Jeder hat einen anderen Geschmack, und welches für dich das aktuell beste PC Spiel ist, hängt ganz von deinen eigenen Vorlieben ab. Elden Ring, das gerade bei den Game Awards den Top-Preis abgeräumt hat, könnte allerdings durchaus die Kriterien für das aktuell beste PC Spiel erfüllen.
God of War
Das Jahr 2022 lief direkt stark an, als im Januar God of War auf den PC kam. Nach wie vor gilt es als eines der beste PC Spiele 2022. Begib dich mit Kratos auf ein Abenteuer, in dem er versucht, ein besseres Leben für seinen Sohn aufzubauen. Von Kritikern und Spielern gefeiert, wird God of War sicherlich auch 2023 und darüber hinaus begeistern.
Neon White
Im Sommer raste das hektische First-Person-Action-Game Neon White in die Spielregale, die Herzen der Gamer und auf direktem Weg auf die Liste für beste PC Spiele 2022. Du übernimmst darin die Rolle des Assassinen Neon White, der, frisch aus der "Hölle", Jagd auf andere Mörder macht, um von seinen Sünden erlöst zu werden. Mit seinem Arcade-artigen Stil ist es unglaublich mitreißend.
Ghostwire: Tokyo
Dieses gruselige Open-World-Game versetzt dich in ein futuristisches Tokio, wo du dem mysteriösen Verschwinden der Bewohner auf den Grund gehen musst. Geister haben die Straßen Tokios übernommen und es liegt an dir, zu kämpfen und die unerwünschten Besucher loszuwerden.
Scorn
Auch Scorn gehört auf die Liste für beste PC Spiele 2022. Zwar konnte es nicht die größten Umsätze erzielen, doch es ist ein enorm beliebtes Survival-Game, das vor lauter Biopunk- und Horrorelementen nur so strotzt.
Jahr für Jahr gibt es jede Menge grandiose Konsolentitel, gute Handy Games und eindrucksvolle PC Spiele, die der Gaming-Welt den Atem rauben. 2022 brachte wieder viele Hits auf unsere Desktops und die Liste für beste PC Spiele 2023 lässt Spieler mit heißer Erwartung auf das neue Jahr blicken.
Welches ist wohl das nächste große Game für PC? Wird es das lang erwartete Starfield sein? Wird Final Fantasy 16 Spieler verzaubern oder wird Street Fighter 6 alle von den Socken hauen? Sie alle haben auf jeden Fall das Zeug für beste PC Spiele 2023 und könnten alle der nächste große Hit werden.
Auf welches PC Spiel freust du dich am meisten?