Mantente atento y mira nuestra lista que, tras largas horas de trabajo, hemos afinado para dar con los mejores juegos PC del 2023 que prometen sorprendernos.
Los juegos de PC con el lanzamiento más esperado en 2023
Si buscar expandir tu repertorio de juegos de PC es una de tus metas de Año Nuevo, te acompañamos en esta resolución con nuestro listado de los mejores juegos PC 2023 que muy pronto conquistarán tu pantalla.
1. Street Fighter 6
Los aficionados más veteranos de la saga Street Fighter se contentarán de tener por fin un nuevo lanzamiento de envergadura, como no se veía desde 2016.
Esta secuela apuesta por ser uno de los mejores juegos PC en 2023 y será un lanzamiento que dará bastante de qué hablar.
Una de las propuestas más llamativas de este título será su innovador World Tour Mode con el que junto a otros cambios, Capcom buscará darle un nuevo giro a la serie y al género de lucha.
2. Final Fantasy 16
La decimosexta entrega de la serie Final Fantasy, es otro esperadísimo título de la que también apunta a ser uno de los mejores juegos PC de 2023.
Si los rumores son ciertos, Square Enix ha intentado hacer de esta versión aún más jugable y entretenida, tras incorporar un sistema de combates mucho más orientado al de los juegos de acción.
Cambio que sin duda haría al nuevo miembro de la célebre franquicia liderar el top de juegos PC en 2023.
3. Baldur's Gate 3
La serie de rol Baldur's Gate finalmente lanzará su emocionante tercera entrega que más de uno ya la considera entre los mejores juegos PC para 2023.
Tras un early access que parecía durar una eternidad, la versión final del juego ya estará lista para la venta en agosto de 2023.
Mucho se ha comentado que la temática del juego girará en torno al descubrimiento de los Reinos Perdidos.
Un punto a favor entre los fanáticos del roleo a lo Dungeons & Dragons quienes ya estarán probándose nuevos alias con el generador de nombres D&D para cuando tengan en mano a uno de los mejores juegos PC del 2023.
4. Diablo 4
Blizzard también buscará lucirse en este 2023 al traernos también a Diablo IV.
Los seguidores más fieles a la franquicia de Diablo, han visto al título como "el regreso a la oscuridad" del célebre RPG de acción, por lo que se espera un cambio de fondo a la hora de personalizar sus personajes de juegos.
Así mismo, la inclusión del mundo abierto y el PVP, hacen de Diablo 4 un fuerte candidato entre los mejores juegos PC de 2023 así como también uno de los mejores juegos free-to-play que hayan adoptado el formato fremium.
5. FIFA 24 / EA Sports FC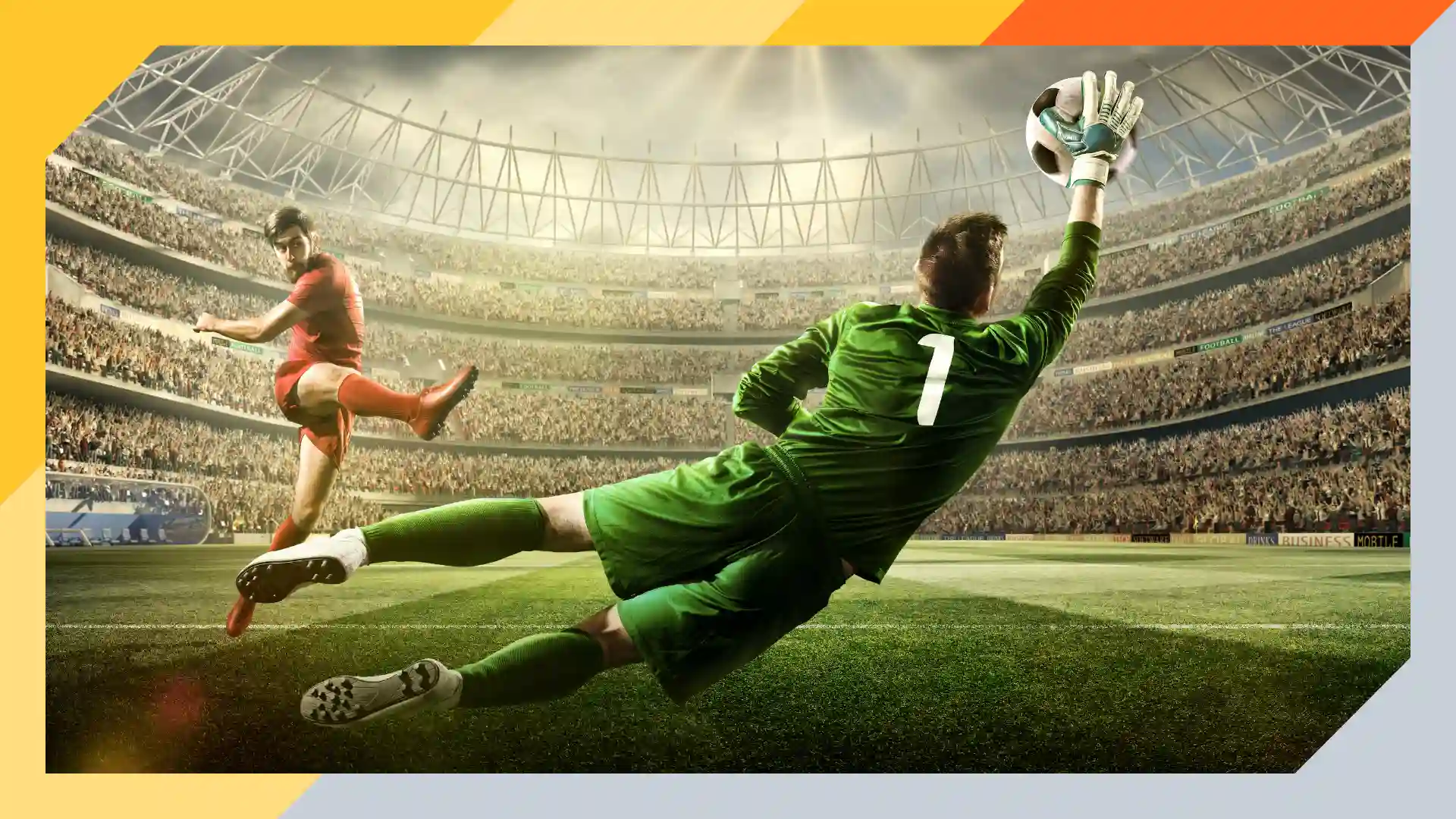 ¿Será posible que también los juegos de fútbol sean incluidos en la lista de los mejores juegos de PC 2023 para coleccionar?
En el caso de FIFA 24, todo apunta a que será uno de los lanzamientos más intrigantes del año al ser el primero que no será desarrollado por EA Sports.
Por otro lado, el afamado estudio ya confirmó el título oficial de su próximo lanzamiento el cual será conocido como EA Sports FC, una interesante propuesta que se espera alcance el top juegos PC en 2023 con su innovadora jugabilidad.
6. Starfield
El estelar proyecto de Bethesda Game Studios, finalmente tiene su lanzamiento programado para el próximo año, haciéndolo un fuerte candidato para nuestra lista de mejores juegos de PC 2023.
La trama de Starfield girará en torno al año 2310, durante la etapa más encarnizada de las Guerras Coloniales entre las Colonias Unidas y el Colectivo Freestar.
Las expectativas son bastante elevadas para este título entre los juegos del espacio, considerando que su director Todd Howard, se atrevió a describirlo como un "Skyrim espacial".
Si llega a estar a la altura de estas afirmaciones, no hay dudas que estará bien posicionado como uno de los mejores juegos de PC del 2023.
7. Resident Evil 4 Remake
Los fanáticos de los juegos de miedo y en especial del Resident Evil 4 de 2005 estarán deleitados de saber que Capcom hará un reboot de este clásico del survival horror para el 2023.
Según informes, volveremos a tomar el rol del agente Leon S. Kennedy a quien se le encomendó la misión de salvar a Ashley Graham, hija del presidente de los Estados Unidos. Un título que fácilmente se colará en cualquier top de mejores juegos de PC 2023 más esperados.
8. Dragon Age: Dreadwolf
BioWare se ha unido con Electronic Arts para lanzar Dreadwolf la cuarta entrega de la Serie Dragon Age, la cual promete ser una secuela directa de Dragon Age: Inquisition, con Solas convertido en el antagonista principal.
Este RPG fantástico ha cosechado gran éxito desde su primera entrega en 2009, siendo merecedor de estar en cualquier lista de los mejores juegos para PC de 2023.
9. Forspoken
Como uno de los primeros estudios en empezar el año con nuevo título, Luminous Productions ya nos prepara para el lanzamiento de Forspoken este próximo 24 de enero, el cual ya promete ser uno de los mejores juegos de PC del 2023.
Forspoken se anuncia como un rolero de acción combinado con un mundo abierto completamente inmersivo.
Aquí tendremos el control de Frey, una chica cuya vida común y corriente cambiará al verse repentinamente transportada desde la ciudad de Nueva York al fantástico mundo de Athia.
10. Redfall
A pesar de ser el único representante de los juegos FPS, este se ha ganado una digna mención en nuestra lista de los mejores juegos de PC 2023.
El estudio Arkane Austin ha conseguido incorporar los modos single-player y juegos cooperativos en este peculiar título de mundo abierto, donde daremos caza a todos los vampiros que se atrevan a acechar en la noche.
Un breve repaso de los mejores juegos PC 2022 que hemos visto
A medida que el 2022 se acerca a su fin, aprovechamos la oportunidad de mirar atrás y reconocer a los mejores juegos PC 2022, en términos de popularidad, jugabilidad y ventas.
A continuación, mostraremos 5 de los top juegos de PC 2022 que alcanzaron la cima en el PC gaming de este año.
Elden Ring
Sin duda alguna, el primer puesto de los juegos para PC se lo lleva Elden Ring.
Este juego de acción y rol fantástico es obra del también creador de Dark Souls, Hidetaka Miyazaki quien se inspiró fuertemente en la serie literaria "Una canción de hielo y fuego" del también genial George R.R Martin.
Muchos jugadores se preguntaban cuándo llegaría el día en que Miyazaki haría que Dark Souls entrara al género del mundo abierto y con Elden Ring el director acertó.
Un título obligatorio para vivir una aventura cargada de adrenalina, con un saludable equilibrio entre feroces batallas con jefes y zonas seguras para explorar toda la grandeza de este universo de fantasía oscura.
Por su éxito en ventas, Elden Ring se posicionó como uno de los 10 mejores juegos de PC 2022 más vendidos, siendo únicamente superado por Bayonetta 3.
God of War
El 2022 empezó con buen pie en enero con el lanzamiento de God of War. El título ha superado la prueba del tiempo, consiguiendo mantenerse como uno de los mejores juegos de PC 2022 que se hayan visto.
Aquí retomarás la búsqueda de Kratos por una mejor vida para su hijo Arteus ahora en las tierras del norte vaticinando con su llegada el inicio del Rägnarok.
Como era de esperarse, el título de Santa Monica Studios obtuvo la aclamación mundial, convirtiéndolo en un favorito entre los juegos para jugar solo que perpetuará su presencia por todo el 2023 y más allá.
Neon White
Este verano fue testigo del lanzamiento de Neon White un electrizante título de acción en primera persona que cautivó a todos.
Aquí asumiremos el rol de Neon White, un asesino escogido a dedo desde lo más profundo del "infierno" para enfrentarse contra otros sicarios y tener una oportunidad de redimir todos sus pecados.
Con una jugabilidad adictiva, y controles instintivos propios de los arcades, Neon White seguirá siendo parte del top juegos para descargar en 2023.
Ghostwire: Tokyo
Ambientada en el corazón de un Tokio futurista, este escalofriante juego de mundo abierto, nos adentra en un viaje para resolver las misteriosas desapariciones de los ciudadanos, que están aquejando la ciudad.
Con los espíritus apoderándose de las calles de Tokio, es nuestro deber liberar a la capital nipona de estos indeseables visitantes.
Scorn
Por último y no menos importante Scorn también logra abrirse paso como uno de los mejores títulos del año.
Aunque no haya alcanzado el top juegos de PC 2022 más vendidos, sí se convirtió en uno de los juegos de supervivencia más populares gracias a su original fusión del horror con el biopunk.
Aun cuando algunos señalan que la jugabilidad puede ser torpe y en ocasiones frustrante, es innegable que, en el aspecto visual, es toda una obra de arte, por lo que Scorn puede ser catalogado como una joya desapercibida entre los mejores juegos PC del 2022.