Juegos para jugar solo que debes conocer (en 2022)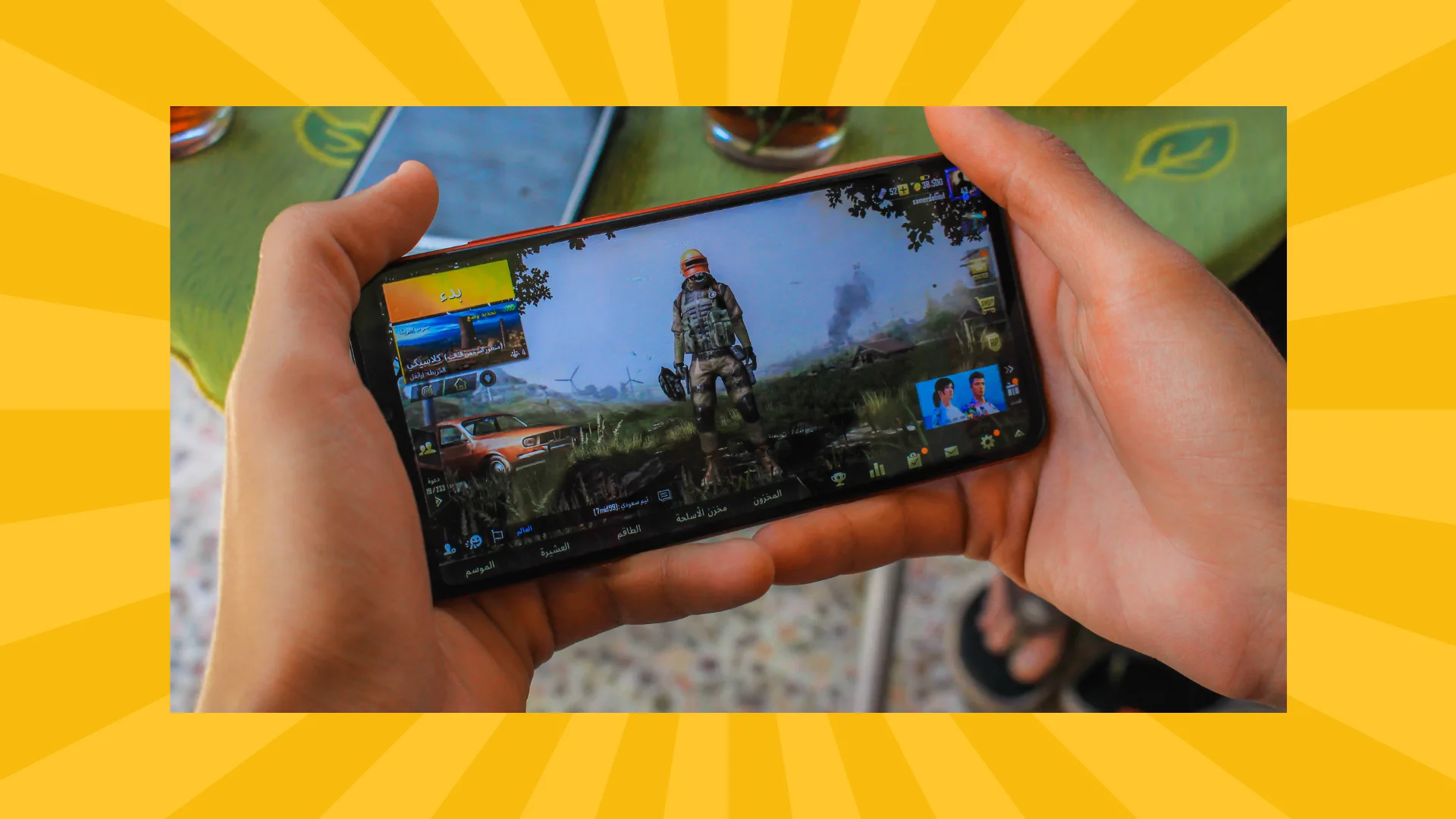 El mundo de los juegos online es cada vez más emocionante. A medida que la velocidad de internet aumenta y las generaciones de consolas más recientes nos sorprenden con su poder, encontraremos a una multitud de jugadores más que dispuesta, a formar equipo y entrar a la batalla.
Aun así, no todos los juegos dependen de la interacción con otros jugadores para darnos una experiencia más inmersiva.
Más bien estos se enfocan en tocar las emociones mientras nos cuentan una historia que envuelve a los jugadores. Bienvenido al mundo de los juegos para un solo jugador.

¿Cuál es la diferencia entre los juegos Single Player y Multiplayer?
Los juegos Single player están hechos para ser jugados por una sola persona, aunque también pueden jugarse entre dos jugadores o con modalidades de multijugador.
Sin embargo, el atractivo de los juegos de un solo jugador es la óptima experiencia que tendrás por tu cuenta.
Los juegos multijugador en cambio permiten que varias personas puedan jugar al mismo tiempo. Estos jugadores pueden encontrarse localmente, al jugar en una misma sala con el mismo dispositivo, o jugando en línea desde diferentes ubicaciones.
Muchos títulos pueden llegar albergar hasta 100 personas jugando al mismo tiempo, algo común en los juegos de estilo Battle Royale, especialmente si son juegos de móvil para jugar con amigos.
Ahora, si nos adentramos al terreno de los MMORPG, este número crece exponencialmente.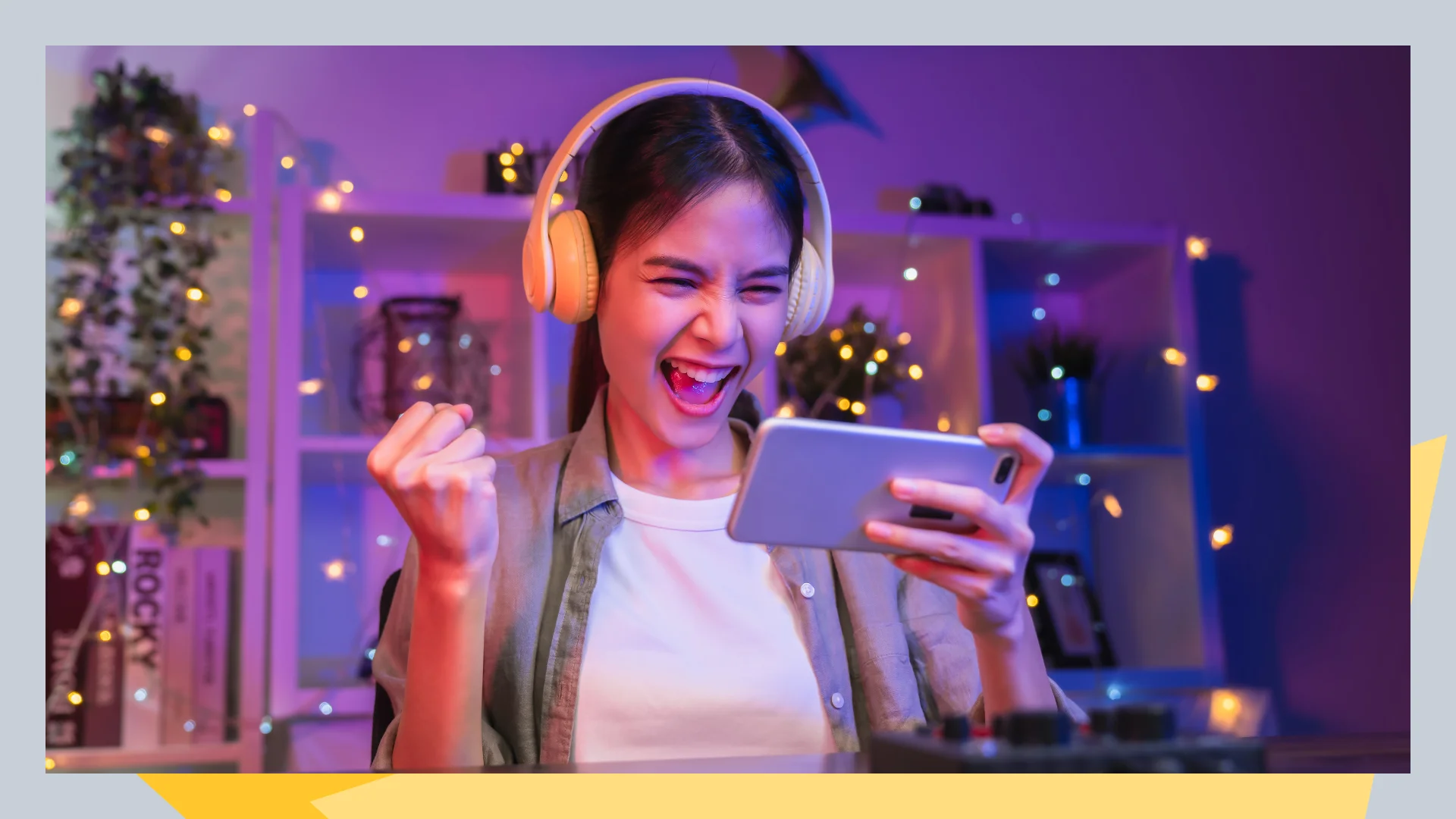 ¿Cómo los juegos de un solo jugador logran ser buenos?
Debido a que los juegos para un solo jugador suelen enfocarse en un único personaje, estos te permiten ahondar profundamente en su narrativa. De esta forma, los juegos que se basan en la creación de historias consiguen jugar con las emociones del jugador.
Intentar hacer lo mismo en un título multijugador es mucho más difícil, pues dos jugadores no podrán utilizar al mismo personaje. Cuantas más personas participen, la capacidad para enfocarse en historias individuales es mucho menor.
¿Qué es un juego para un solo jugador online?
Algunos títulos diseñados están diseñados como juegos para un solo jugador, pero con el detalle de tener que estar conectados a internet para disfrutarlos. Esto por supuesto trae ciertas ventajas y desventajas.
Por un lado, tienes acceso a un mundo donde las condiciones y las historias son actualizadas con regularidad, aunque por el otro, se debe contar con una conexión a internet estable para poder jugarlos.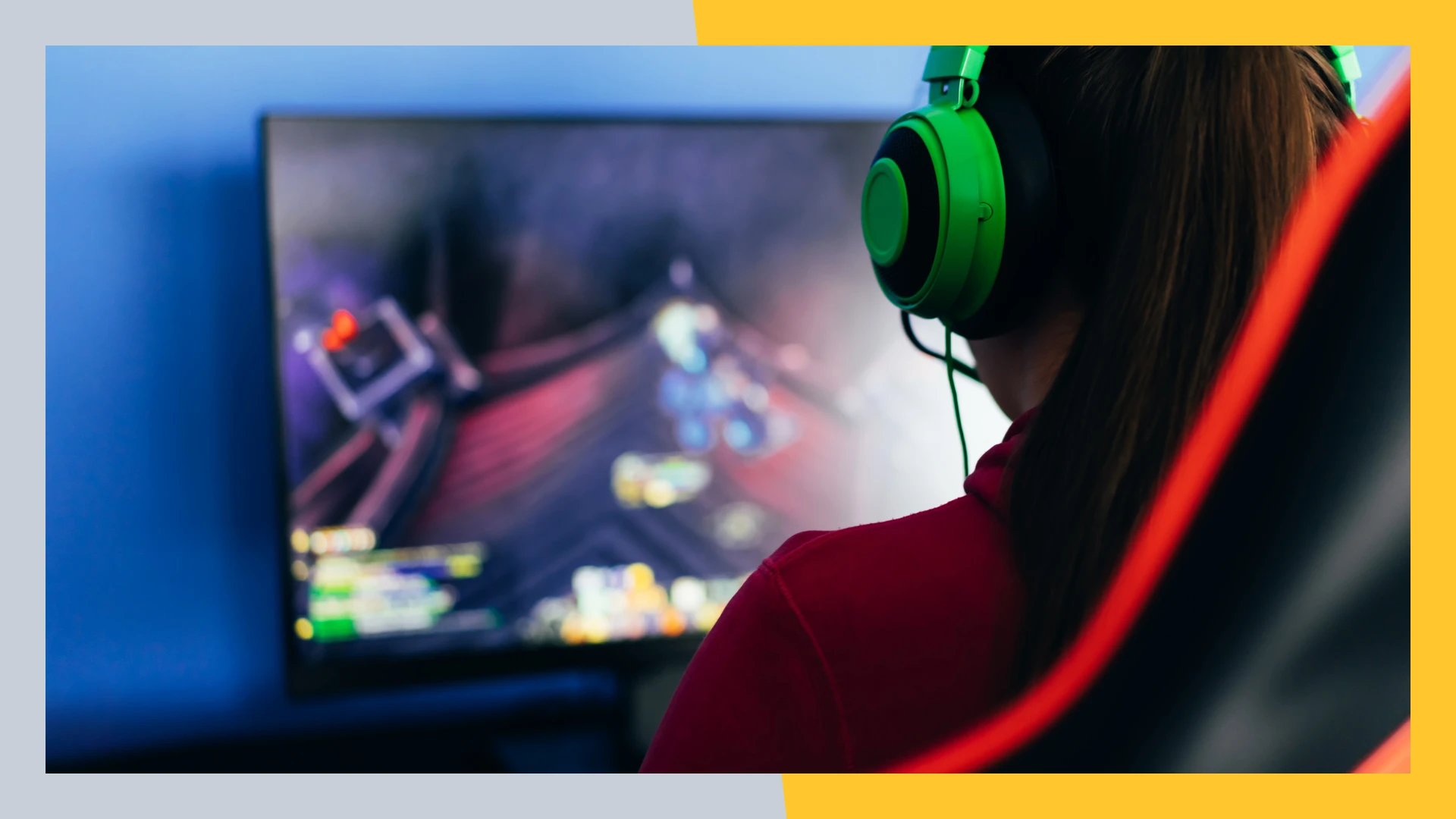 ¿Cuáles son algunos de los juegos para un solo jugador más entretenidos?
Existe una gran variedad de juegos para jugar solo. Para los aficionados a las espadas y los hechizos, The Witcher 3: Wild Hunt les podrá interesar.
Para quienes les encantan perderse explorando mundos abiertos, Red Dead Redemption o la serie Grand Theft Auto son excelentes títulos para empezar. Así mismo, algunos títulos pueden ser exclusivos para consola, aunque la mayoría están disponibles como juegos para jugar solo en la PC.
A continuación, te daremos algunas opciones a escoger. Aunque te avisamos que (afortunadamente) la lista de buenos juegos para jugar solo es prácticamente infinita.
Esta es nuestra selección de los 8 mejores juegos para jugar solo:
1. Elden Ring
Entre los juegos de rol, Elden Ring ha destacado por ser un titán entre gigantes. Dirigido por el talentosísimo productor de videojuegos Hidetaka Miyazaki, e incorporando elementos cortesía del escritor de Juego de Tronos George R. R. Martin, tras su lanzamiento en 2022 se ha convertido en el juego mejor vendido del año.
En este título, tomarás parte en la historia como un personaje al que podrás personalizar como harías con una clase de D&D mientras buscas la manera de cómo reparar el Elden Ring. Para lograrlo, deberás transitar por 6 áreas que irán variando entre yermos parajes plagados de muertos vivientes, a calabozos secretos y ruinas olvidadas desde hace mucho tiempo.
Si eres nuevo en los videojuegos existen algunos títulos RPG más fáciles con los cuales empezar. Pero si lo que deseas es un RPG completamente inmersivo para jugar solo, difícilmente encontrarás una propuesta que sea tan atrapante y al mismo tiempo un deleite gráfico.
2. The Last of Us
The Last of Us tuvo una secuela más reciente, pero para apreciar por completo la experiencia del juego, es mejor empezar con el primero de todos ellos.
La trama nos sitúa en un survival post-apocalíptico donde seguiremos los pasos de Joel, un hombre que intentará cruzar todo un país junto a una jovencita llamada Ellie
A lo largo de cuatro temporadas, el juego nos lleva a sobrevivir a la amenaza de criaturas infectadas y controladas por un hongo parásito como si de muertos vivientes se tratasen.
Pero más interesante aun, es la relación padre-hija que se va desarrollando entre los dos personajes. Mezclando horror y acción de la vieja escuela con una conmovedora historia, The Last of Us es uno de esos juegos narrativos que logran estremecer a más de uno.
3. Lego Star Wars: The Skywalker Saga
Para cualquiera que piense que la franquicia de Lego es la clase de juegos de un solo jugador únicamente para los más chicos, está completamente equivocado.
Siguiendo la tendencia de juegos como Lego Batman, Harry Potter y otras adaptaciones, este título toma por completo las nueve películas de Star Wars y sus líneas de tiempo en su respectiva versión Lego.
El juego incluye modos de juego para un solo jugador y multijugador convirtiéndolo en uno de los más entretenidos juegos para jugar solo y para sesiones familiares más casuales.
Toda la acción del juego evidentemente contará con el sello de la franquicia Lego. Juegos de puzzles demandantes junto a su bien conocidas bromas y épicas frases.
De esta manera consigue ser sumamente divertido, y atrapante sin ahondar demasiado en la trama.
Un título ideal del que puedes entrar o salir cuando deseas relajarte un rato y que está disponible para la mayoría de las plataformas y ha sido considerado como uno de los mejores juegos para jugar solo de PC.
4. Horizon II: Forbidden West
Como otro de los juegos exclusivos de PlayStation, Horizon es uno de los títulos más originales que han salido hasta la fecha.
En resumen, podría describirse como una mezcla entre robots y dinosaurios, un concepto en apariencia extraño para ser considerado uno de los mejores juegos para jugar solo.
Sin embargo, el juego cuenta con una emocionante temática ambiental con un toque de aventura post-apocalíptica.
No solo te meterás de lleno en la historia, sino que también podrás con uno de los personajes de videojuegos más icónicos de los videojuegos modernos: Aloy.
Al ser Horizon II: Forbidden West una secuela, seguramente querrás jugar con la primera entrega para disfrutar plenamente con la segunda.
5. Kirby and the Forgotten Land
No todos los juegos para jugar solo deben ser títulos con historias tensas y complejas. De hecho, Nintendo hace bastante bien todo lo contrario y si de juegos casuales se trata, Kirby and the Forgotten Land, en exclusiva para la Switch, lleva al inflable y redondeado Kirby, en una aventura 3D. La primera de toda en sus 13 títulos.
Aquí tendrás como tarea guiar a Kirby a través de las diferentes escenas donde salvarás a los Waddle Dees aspirando a tus enemigos para tomar sus poderes o escupiéndolos como proyectiles.
El juego se hizo tan popular que vendió 2.1 millones de copias en las primeras 2 semanas de su lanzamiento. Uno de los juegos para jugar solo preferidos para Nintendo Switch.
6. Total War: Total Warhammer III
Uno de los pocos juegos de estrategia por turnos mejor vendidos de 2022, donde podrás formar parte del universo del célebre juego de mesa, jugando tanto en modo individual como multijugador.
En el juego deberás construir tus propios ejércitos y gestionar tus propios asentamientos dentro del mundo de Warhammer. Durante las partidas te enfrentarás a las demás facciones controladas por la IA en una Guerra Total.
Juega con el imperio del Gran Cathay, el reino de los Orcos, o alguna de las 5 razas de los Dioses del Caos.
7. Spiderman
Antes de la existencia de este título, y con excepción de los destacables juegos de Batman, pocos juegos para jugar solo de superhéroes han conseguido estar a la altura de las expectativas.
Sin embargo, Spiderman, lanzado como título exclusivo para PlayStation en 2018, las superó a raudales. En una versión casi en tamaño real de la Ciudad de Manhattan, podrás tomar control del Hombre Araña mientras te columpias entre los edificios de la isla.
A medida que avanzas, aprenderás nuevas habilidades que te permitirán tener más control del personaje.
Cuando menos lo esperes, ya estarás inmerso en los combates, arrojando hidrantes a los malhechores, así como usando los movimientos más icónicos de Spiderman.
Si a esto le sumamos una galería de impresionantes cameos, difícilmente encontrarás otros juegos para jugar solo tan geniales.
8. Grand Theft Auto V
Grand Theft Auto podría fácilmente llevarse el título como el juego más famoso del mundo, pues muy pocos han tenido el mismo impacto cultural que la serie ha logrado.
Lo que empezó como un juego de estilo arcade con vista aérea, es ahora un título de mundo abierto donde eres capaz de ir por una ciudad completa, en tu camino a construir un imperio criminal.
Y aunque Grand Theft Auto ha recibido mucha publicidad negativa por su contenido, es un título que no es para tomarse en serio gracias a su ingeniosos argumentos y situaciones humorísticas.
Grand Theft Auto V fue lanzado en 2013, prácticamente hace 10 años, pero consigue mantenerse siempre fresco.
Con cada entrega los desarrolladores incorporan nuevas misiones, un mundo cada vez más inmenso para explorar, e incluso la opción de jugarlo en línea masivamente con incontables mod de juegos. Un título que sin duda te hará volver a jugarlo una y otra vez.
9. Red Dead Redemption II
Ahora imagina todo lo que hemos mencionado de Grand Theft Auto, trasladado al salvaje oeste de Red Dead Redemption II. Como un forajido en este western de mundo abierto asumiremos el rol de Arthur Morgan, miembro de la banda Van Der Linde.
Si comparamos seguir la historia central con la multitud de misiones paralelas que van apareciendo, esta se vuelve rápidamente irrelevante, pues fácilmente perderemos la noción del tiempo, viajando por horas atravesando el desierto.
Uno de los mejores títulos entre los juegos para jugar solo.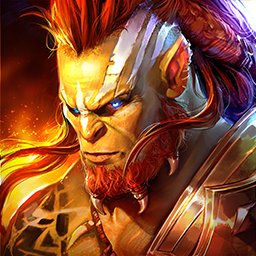 Raid: Shadow Legends
Colecciona 700+ Campeones y lucha por la gloria