Un vistazo a los mejores juegos narrativos del mercado actual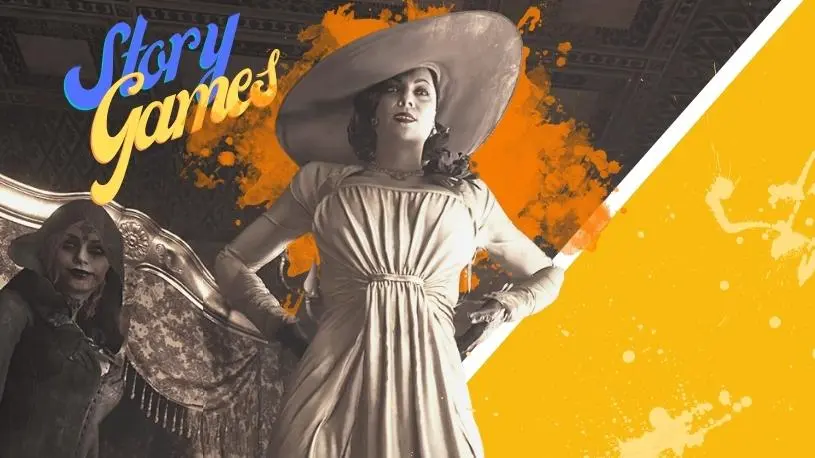 Érase una vez en que los videojuegos eran considerados como simples formas de estimulación: atravesar el laberinto, disparar en contra de ejércitos de personajes malvados sin rostro, completar un circuito una y otra vez. Sin embargo, esos días están quedando cada vez más atrás.

Hoy en día, los juegos más emocionantes y atractivos son cada vez más reconocidos, no solo como auténticas piezas de arte, sino también como obras de narrativa sin precedentes. Es así como las mejores historias de videojuegos pueden fácilmente competir con películas ganadoras del Oscar, o novelas ganadoras del Nobel o el Pulitzer.
Si bien los MMOs o los FFA (todos contra todos) se llevan su mérito, no hay nada tan envolvente como jugar los mejores juegos narrativos que existen.
Entonces, si quieres tener una experiencia verdaderamente apasionante la próxima vez que agarres tu control, aquí te presentamos la lista definitiva de los mejores juegos narrativos que debes jugar en el 2021.
10. 12 Minutes
¿;Qué juego tiene la mejor historia del 2021? Sin duda alguna, 12 Minutes es un candidato en la contienda por este reconocimiento, en gran medida por su originalidad. Producido por el desarrollador independiente Annapurna, este apasionante título es uno de esos buenos videojuegos narrativos que te dejan pensando por días luego de haberlo terminado.
Todo el juego se desarrolla durante una noche de lluvia en un estrecho apartamento, sobre el cual el jugador tiene una vista aérea todo el tiempo.
El protagonista, doblado en inglés nada más y nada menos que por James McAvoy, discute acaloradamente con su esposa, antes de que un oficial de policía (doblado por Willem Dafoe) irrumpe en el departamento y lo mata. Luego, la pantalla se pone en negro, todo se reinicia y vuelve a empezar la discusión.
12 Minutes es un juego de bucle temporal, en el que el jugador debe revivir la misma escena una y otra vez hasta descubrir por qué ocurre todo y qué debe hacer para salvar la vida de su personaje de juego.
Este juego de aventura point-and-click no se parece a nada de lo que hayas experimentado anteriormente y es, en definitiva, uno de los mejores juegos de PC narrativos qué jugarás en la vida.
9. Resident Evil: Village
Cuando se trata de los mejores juegos narrativos, Resident Evil: Village hace que sus contrincantes suden la gota gorda. Si bien los minijuegos y las opciones de combate son espectaculares, es el mundo exuberante, terrorífico y trágico de Resident Evil lo que hace que volvamos a él en repetidas ocasiones.
Este galardonado juego entró enseguida en la lista de los 10 mejores juegos narrativos de la década, y la razón es obvia. La acción se desarrolla en una aldea siniestra y remota en Europa del Este, ambientada con hongos asesinos y una condesa vampiro de 2 metros.
Esta entrega se distancia de los juegos anteriores de la saga y se enfoca más bien en la exploración profunda de los personajes para reflexionar sobre hasta dónde pueden llegar los seres humanos cuando son empujados al límite de la supervivencia, además de los temas de avaricia, arrogancia y poder que son recurrentes en esta serie.
Tal como lo mencionamos en nuestra publicación sobre los 10 de los mejores juegos del 2021, este es sin duda uno de los mejores videojuegos narrativos que podrás jugar este año.
8. The Room: Old Sins
Si estás en la búsqueda de un juego Android verdaderamente magnífico para sumergirte en una historia memorable, entonces este extravagante juego de puzzles es el indicado para ti.
El juego es la continuación de los títulos anteriores de Room, la serie aclamada por la crítica. Esta vez, estarás en el corazón de una espeluznante y lúgubre mansión victoriana y deberás averiguar lo que ocurrió con los inquilinos pasados, mientras que desafías la relación tiempo y espacio.
Los acertijos de este juego son inigualables y seguramente te exprimirán el cerebro, y es por eso que es perfecto para los amantes de un buen desafío.
Lo que diferencia a este como uno de los mejores juegos narrativos es la manera ingeniosa en la que la trama va descubriendo el contexto pieza por pieza. Cada nuevo dato sobre los antiguos inquilinos obtenido con el sudor de tu frente será increíblemente gratificante.
Con toda seguridad, no vas a encontrar muchos juegos para dispositivos móviles que sean así de buenos. No por nada ocupa un lugar en nuestra lista de los mejores juegos narrativos.
7. NieR Automata
Históricamente, los juegos de robots han sido una fuente inagotable de material entre los mejores juegos narrativos y NieR Automata está destaca entre todos ellos.
NieR Automata se desarrolla en el Universo de Nier, el cual ha atraído a un culto de aficionados entre los fanáticos de los videojuegos narrativos durante casi una década. En esta última entrega estarás en los zapatos de dos antiguos robots androides, 2B y 9S.
En este mundo abierto postapocalíptico sumido en la devastación, juegas como los dos personajes mientras vagas por un planeta caótico para descubrir los orígenes de una guerra entre la humanidad y tu propia especie.
Este es uno de esos juegos de los que se dice frecuentemente que debes jugarlo múltiples veces para comprenderlo completamente. Y es que hay datos de la trama y pistas cruciales que a menudo se esconden en los detalles que fácilmente se pueden pasar por alto.El viaje que emprenderás es violento y sumamente entretenido, al mismo tiempo que saca a la luz algunas verdades incómodas acerca de la naturaleza humana y la tendencia de nuestra especie hacia la violencia, que parece trascender los límites del tiempo y el espacio.
Este es, en definitiva, uno de los mejores juegos narrativos para cualquiera que se quiera poner filosófico.
6. Hitman III
La serie Hitman redimensionó completamente el mundo de los videojuegos luego del reinicio completo que tanto necesitaba hace una década. Desde entonces, la franquicia ha cosechado éxito tras éxito hasta su último lanzamiento del 2021, con el que asegura su puesto entre los mejores juegos narrativos de los últimos diez años.
Con sus inigualables funciones de combate, este es verdaderamente uno de los mejores juegos narrativos que existen.
Lo que hace de este un lanzamiento tan espectacular es su asombrosa trama y su inolvidable libreto, que parte de las entregas anteriores y muestra la peor cara del Agente 47 y los objetivos que aparentemente buscan alcanzar sus empleadores.
Hitman III mantiene la mecanica de juego de asesinato y sigilo que conocemos y que tanto nos encanta. Sumado a esto la incorporación de una trama oportuna que explora la fatalidad acarreada por una vida llena de violencia y crueldad.
Por si fuera poco, esta memorable historia cobra vida en los exuberantes escenarios de Berlín, Chongqing, Mendoza y la campiña inglesa.
5. Disco Elysium: The Final Cut
Luego de su lanzamiento en 2019, Disco Elysium se catapultó a la cima de innumerables listas de fin de año. Algunas de ellas lo describen como el mejor juego de la década, lo que también le mereció un puesto en nuestra lista de los 10 mejores del 2021.
Este juego de rol te lleva al centro de una ciudad que aún se recupera de una larga guerra, un lugar donde la corrupción, la violencia y el malvivir son la ley.
En este juego, catalogado como uno de los mejores para PC, asumirás el papel de un aguerrido detective que deberá recorrer los bajos fondos controlados por los bandos políticos en guerra; por un lado los anarcocomunistas y por el otro los fascistas bien financiados.
Todo esto con el objetivo de restaurar el orden y evitar el desencadenamiento de nuevos conflictos.
Este juego no presenta ningún conflicto. Por el contrario, se enfoca en una trama que se desarrolla en función del diálogo. De esta manera, debes usar tus habilidades retóricas e investigativas para desentrañar las conspiraciones.
Su versión mejorada, Disco Elysium: The Final Cut, salió a la venta en marzo del 2021. Cuenta con misiones adicionales y mapas que le dan mayor complejidad a la trama, con lo que seguramente se convertirá en uno de esos juegos narrativos que siempre repites.
4. Life is Strange: New Colors
La serie de videojuegos Life is Strange ha conquistado los corazones y mentes de millones en el mundo, a pesar de que sus juegos point-and-click son más bien amenos y prácticamente no tienen ningún tipo de acción.
Esto se debe a que el equipo de desarrolladores detrás de la franquicia tiene una destreza sin igual para la creación de guiones sólidos, así como la posibilidad de contratar a los mejores actores de doblaje del mundo hoy en día.
En esta última entrega, entras en el papel de Alex Chen, quien se muda al idílico poblado montañoso de Haven, y quien pronto tendrá que enfrentarse a la muerte de su hermano a causa de un misterioso accidente.
A partir de ese momento, Chen debe usar su habilidad para leer la mente y el aura de las personas y así reconstruir lo que ocurrió. En este proceso, tendrá que escarbar en los recuerdos que ya había dejado atrás desde hace mucho tiempo.
Como de seguro ya se lo imaginan los fanáticos de la serie, se trata de una travesía llena de sensibilidad que te mantendrá al borde del infarto. Este se enfoca en un tema atemporal y lo explora con tal profundidad, que ningún drama de Hollywood ha tocado aún. ¡Así que prepárate para una avalancha de emociones!
3. Lake
Sin duda se trata de uno de los más sorprendentes y mejores juegos narrativos del 2021. Lake es un juego que sin ninguna prisa te sumerge en la agradable vida de una persona ordinaria, con la que que generas un vínculo rara vez visto entre jugador y personaje.
En Lake asumes el papel de Meredith, una mujer joven que vuelve de la gran ciudad a su pueblo natal, Providence Oaks en Oregon, para ayudar a su anciano padre. Tal vez te aburras al principio, pues tus primeras tareas serán cubrir el turno de su padre como el cartero.
Pero todo empieza a cambiar rápidamente a medida que la trama se va haciendo más compleja y vas descubriendo tu relación con los diversos residentes del pueblo.
Este es uno de los mejores videojuegos que de alguna manera se extiende por 4 horas mientras te confronta con cuestiones serias acerca de la ambición humana, el significado de la vida y el arte de la abnegación. Esto es algo que jamás verás en Call of Duty...
2. Twin Mirror
En ocasiones, los mejores juegos narrativos son aquellos que aprovechan el medio de los videojuegos para llevar la creatividad al máximo.
Este es el caso de Twin Mirror, el juego de rol para PC independiente que se desarrolla en dos escenarios diferentes. Por un lado, un pequeño pueblo de West Virginia y por el otro el "Palacio de los recuerdos" interno del protagonista, el cada vez más hastiado periodista de investigación que está en la búsqueda de la primicia del siglo.
Una vez más, se trata de uno de esos juegos en los que la trama principal es casi efímera. Aquí lo primordial es la exploración de las variadas y, a menudo, dolorosas relaciones, con el propósito de hacer preguntas, de las que muchos preferimos no tener las respuestas.
No queremos hacerte spoiler, porque los giros de esta historia son de lo mejor que hay. Así que solo te adelantaremos que este es un juego al que querrás volver siempre, una vez experimentes ese inolvidable final.
1. The Last of Us: Part II
¿;Qué podemos decir de este? Justo cuando pensabas que la primera entrega era insuperable, aparece The Last of Us: Part II.
Desde su lanzamiento hace algunos meses, ha logrado ganar el récord mundial por ser el juego en ser galardonado la mayor cantidad de veces con premios "Juego del Año".
Y es que estamos hablando del mejor videojuego narrativo que haya sido escrito alguna vez. El juego sigue explorando el mundo triste y monótono de un Estados Unidos postapocalíptico y postpandémico, en el que los infectados ya no son la mayor amenaza, sino las facciones enfrentadas de sobrevivientes.
Este juego asombrosamente actual y perturbador logra explorar de manera incisiva la resiliencia y las flaquezas del espíritu humano, al mismo tiempo que observa los factores que llevan a las personas a darle la espalda a la sociedad.
Además de todo lo anterior, TLoU 2 también logra meter una de las historias de amor más desgarradoras de la industria de los videojuegos. ¿;Qué más podemos pedir?
El mejor juego narrativo de todos los tiempos: Bioshock
Ahora que hemos visto los mejores videojuegos narrativos del último año, llegó el momento de hablar del mejor de todos los tiempos. Se trata de un juego que sobrepasa a todos los demás gracias a su guión, trama, escenarios, caracterización y temática.
Hablamos nada más y nada menos que de los juegos de Bioshock.
Rapture, la metrópolis randiana construida bajo el agua sigue capturando la imaginación de los fanáticos, 14 años después de la publicación del primer título.
Esta serie de videojuegos ha logrado mantenerse al centro de la industria explorando y parodiando ágilmente las mentiras individualistas y extremadamente capitalistas que se dicen los ocupantes del poder para justificarse.
Por su parte, el más reciente lanzamiento de la serie, Bioshock Infinite también hace un análisis severo de la xenofobia y el doomerismo enmarcado dentro de la ciudad flotante de Columbia, a su vez inspirada por el género de ficción Steampunk.
Si es que estás buscando las mejores historias de videojuegos de la tierra, no vas a encontrar nada mejor que Bioshock.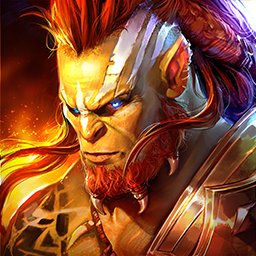 RAID: Shadow Legends
Colecciona 700+ Campeones y lucha por la gloria