¿Cuáles son los mejores personajes de videojuegos de todos los tiempos?

Elaborar una lista con los mejores personajes de videojuegos de todos los tiempos no es una tarea fácil, pero nosotros nos hemos puesto manos a la obra.

Si sigues leyendo, descubrirás qué personajes de videojuegos hemos incluido entre los diez mejores de la historia.
¿;Cuáles son los mejores personajes de videojuegos de todos los tiempos? Es una pregunta difícil de responder, ya que hay cientos de candidatos, incluidas bestias y héroes no humanos, así como distintos tipos de juegos entre los que elegir.
Por ejemplo, están los personajes de los videojuegos de las principales franquicias, como Super Mario y Sonic.
Pero también hay personajes interesantes en los juegos indie, por ejemplo, en Shovel Knight.
Además, si pensamos en NPC (non-player character), la lista de opciones es casi infinita. En fin, parece difícil elegir a los diez mejores personajes, pero es justo lo que nos proponemos en este artículo.
A continuación, empezamos el repaso de la lista de los mejores personajes de juegos de la historia. Quizá no estés de acuerdo con nuestras decisiones o quizá sí; en cualquier caso, ¡no te pierdas el ranking!
Los diez mejores personajes de videojuegos de la historia
Pac-Man
Sabemos que ni la línea blanca del Pong ni la pequeña nave verde del Space Invaders son personajes de videojuegos, pero Pac-Man sí lo es. Pac-Man (o "Puck Man", como se le conoce en Japón) apareció por primera vez en las consolas en 1980, y es uno de los juegos retro más populares.
Desde entonces, la creación de Namco se ha convertido en un fenómeno que tiene un valor superior a 14.000 millones de dólares, gracias a que esta franquicia se usa para producir de todo, desde ropa a series del videojuego.
Lara Croft
En el mundo de los videojuegos existen extraordinarios personajes femeninos videojuegos, pero no hay duda de que Lara Croft es el mejor. Su reputación la precede, ya que ha sido protagonista no solo en videojuegos, sino también en películas.
Tony Gard y el equipo de Core Design querían que Lara Croft fuera la antítesis de los personajes femeninos de los videojuegos. Por eso, Lara es una arqueóloga inteligente y atractiva que también puede patear traseros si se lo propone. En el mundo real, ha batido todos los records.
Agent 47
No es de extrañar que el silencioso, metódico y despiadado Agente 47 tenga su origen en Dinamarca. El Agente 47 —creado por la desarrolladora danesa IO Interactive— es uno de esos personajes de videojuegos que destaca precisamente por no llamar la atención.
El Agente 47 es un frío asesino a sueldo que vive entre las sombras, y así lo vemos representado tanto en los juegos como en las películas.
Sylvanas Windrunner
Sylvanas Windrunner (también conocida como Dark Lady o Banshee Queen) es una señora de la guerra y uno de los personajes femeninos más recordados en la historia de los videojuegos. Apareció por primera vez en 2002, en World of Warcraft 3, y su repercusión fue inmediata.
Como sabemos, no hay nada que desee más que vengarse de aquellos que le arrancaron el alma.
Pero si miramos detrás de esa máscara sanguinaria, veremos que Sylvanas es mucho más que venganza y que su personalidad está llena de matices.
En cualquier caso, si te gustan los juegos de guerra, sabrás que es mejor tenerla de tu lado.
Sonic
Antes, la gente se dividía en fans de Mario y fans de Sonic. Es cierto que han aparecido junto en varios videojuegos, pero Sonic siempre ha sido el estandarte de Sega que ha competido con otros personajes de videojuegos, entre ellos, el más conocido de Nintendo: Mario.
Sonic, además de ser más cool, siempre ha tenido cierta ventaja desde un punto de vista técnico, ya que corre mucho más rápido que el valiente fontanero.
Elizabeth (BioShock Infinite)
Los juegos de acción consisten en controlar un personaje y enfrentarse a cualquier desafío que se presente. Sin embargo, a veces los NPC son igual de importantes que los protagonistas. Es lo que sucede en el juego BioShock Infinite.
Elizabeth es un personaje que no se controla, pero al que hay que proteger. De todas formas, la peculiaridad de Elizabeth es que es autónoma, es decir, no tienes que llevarla de la mano, algo que es de gran ayuda en BioShock, un juego en el que las amenazas acechan por todas partes.
Ezio Auditore da Firenze
Los mejores personajes de videojuegos evolucionan a lo largo del tiempo y tienen cierta profundidad (bueno, una de las excepciones podría ser Pac-Man).
Sin embargo, en el mundo de los videojuegos actual, los personajes tienen que ser interesantes. Y Firenze lo es.
Este noble florentino que aparece en Assassin's Creed tiene una apariencia fantástica, una personalidad atractiva y, por si fuera poco, sabe luchar. Además, su historia se ha relatado a lo largo de cuatro juegos, lo que da al personaje más profundidad.
Mario
Desde 1981, cuando apareció por primera vez en Donkey Kong, este super fontanero ha pasado de ser un éxito en 2D a convertirse en un personaje legendario en 3D que se ha colado en prácticamente todas las habitaciones gamer del mundo.
Mario —creado por Shigeru Miyamoto con la ayuda de los artistas Yoichi Kotabe y Shigehisa Nakaue— es uno de los mejores personajes de videojuegos de todos los tiempos.
Este fontanero, además de saltar como un canguro, alcanzó el éxito por ser un tipo normal. Si Mario puede ser un héroe, nosotros también.
Crash Bandicoot
Crash Bandicoot, creado exclusivamente para PlayStation por Naughty Dog, fue y sigue siendo uno de los personajes de videojuegos más populares de la historia. Es cierto que no es tan interesante como Firenze ni tiene las habilidades de Lara Croft, pero, si necesitas un animal de aspecto humano que sea divertido y esté un poco loco, Crash es el marsupial que estás buscando.
Cabe destacar que Crash Bandicoot apareció por primera vez allá por 1996 y ha conseguido mantener su gran nivel de popularidad hasta la actualidad.
Link
La leyenda de Zelda no sería tan épica sin Link. Este personaje, desarrollado por Shigeru Miyamoto, se ha convertido en uno de los personajes de juegos más importantes de Nintendo. Link ha aparecido en 19 juegos, incluido el original de 1986, quizá el juego más famoso del mundo: The Legend of Zelda.
Lo queremos porque es pequeño, pero valiente, y quiere salvar a otro famoso personaje femenino de videojuegos, la princesa Zelda.
Tal es el encanto de Link, que está incluido en el libro Guinness de los récords como el segundo mejor personaje de videojuegos de todos los tiempos después de Mario, y el más aclamado por la crítica.
Y además... otros personajes de videojuegos fantásticos
A continuación, incluimos más personajes de videojuegos extraordinarios que se han quedado fuera de la lista de los diez mejores. No es que no nos gusten, es que hay muchos personajes inolvidables entre los que elegir.
Sin más preámbulos, aquí os dejamos más personajes de videojuegos que han resistido el paso del tiempo:
Rayman
Master Chief Petty Officer John-117 (Halo)
Kratos (God of War)
Solid Snake (Metal Gear Solid)
Chun-Li (Street Fighter)
Donkey Kong
Fox McCloud (Star Fox)
Mona Sax (Max Payne)
Gordon Freeman (Half-Life)
Princesa Peach Toadstool (Super Mario)
Los personajes más legendarios del mundo de los videojuegos
Eso es todo, llegamos al final después de repasar la lista de los diez mejores personajes de videojuegos de todos los tiempos y de hacer algunas menciones honoríficas.
Sabemos que la lista puede generar debate y seguramente pondrías o quitarías algunos nombres.
Es la magia de los videojuegos: cada uno puede elegir a sus propios héroes. En cualquier caso, nuestra lista está repleta de personajes icónicos que ya forman parte de la cultura popular y de la historia de los videojuegos.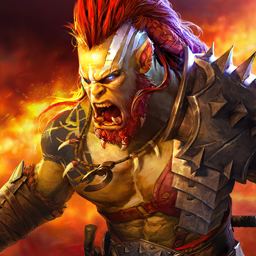 RAID: Shadow Legends
Colecciona 700+ Campeones y lucha por la gloria