¿Qué juego jugar ahora?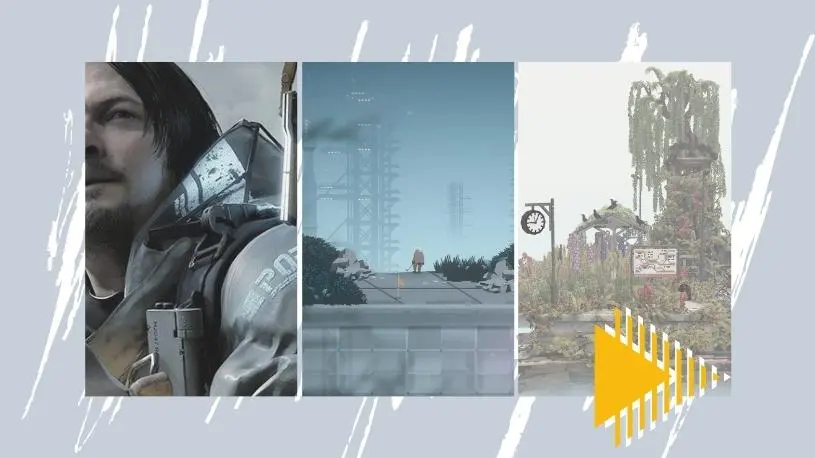 Elegir qué juego jugar es como tener que jugar el indeseado primer nivel de cada RPG; tendrás que enfrentarte a eso si es que quieres ver algo de acción.

Desafortunadamente, al parecer no hemos desarrollado la capacidad mental de filtrar nuestra biblioteca de juegos en constante expansión. Pero no te preocupes, buen aventurero, nuestras respuestas serán la espada que te ayudará en la cruzada para resolver el acertijo de qué juego jugar.
Hemos reunido 20 juegos y los hemos organizado en cuatro grupos (por tema) con cinco juegos cada uno. Sin más preámbulo, te los presentamos en todo su esplendor:
#I -Lugares extraños para explorar
1. The Longing
Se trata de un concepto inusual, un juego para PC y Switch que usa el mecanismo de juego "inactivo" o incremental, que es común en algunos juegos para dispositivos móviles. Por esta razón no encontrarás The Longing en muchas listas que respondan a la pregunta de qué juego jugar en la PC.
Este galardonado juego no pide mucho del jugador, solo que acompañe a Shade (Sombra) una criatura solitaria que vive en las profundidades de la tierra, mientras espera 400 días para que su monarca despierte.
Es un juego triste y lento, que refleja el sentimiento de muchos durante el confinamiento del 2020. Explora lugares antiguos, colecciona objetos, lee libros y, sobre todo, espera.
2. Gris
Desarrollado por la compañía española Nomada y publicado por Devolver, Gris recibió el puntaje "abrumadoramente positivo". Al igual que Shade, el personaje de nuestro primer juego en la lista, Gris es un personaje que se enfrenta a emociones negativas, en este caso es el duelo.
El primer atractivo de este juego es su presentación. Su mundo pintado a mano reluce en tonos pasteles de cian y rojo. Si bien se trata de una mecánica de juego e historia ligeros, ayudar a Gris en su travesía (a través de las habilidades que vienen con su apariencia), ya es recompensa suficiente.
Para nosotros, Gris es una gran opción si no sabes qué juego jugar, más qué nada porque es una genuina obra de arte de los videojuegos.
3. Death Stranding
El diseñador Hideo Kojima, quien creó varios juegos casi impenetrables para la desarrolladora Konami, se separó de la compañía en 2015. Death Stranding es el primer título independiente de Kojima Productions y discutiblemente un ejemplo del género de juegos de aventura "walking simulator" (juegos de pasear).
El objetivo de Death Stranding es entregar mercancías en un escenario postapocalíptico ambientado en los Estados Unidos. Sin embargo, durante su expedición, el personaje principal, Sam, explora elementos como la vida y la muerte y todas las experiencias extrañas que ocurren entre esos dos polos.
Al ser un juego de Kojima, definitivamente no es para todos, aunque los fanáticos de la trama y los trasfondos laberínticos, seguro lo disfrutarán.
4. Golf Club Wasteland
Esta es la cuarta opción en nuestra lista de aventuras extrañas, y potencialmente la respuesta a nuestra pregunta de ¿qué juego jugar ahora?
Aunque parezca extraño, el golf se ha convertido en uno de los juegos más adaptables que alguna vez haya estado en un disco duro; sus numerosas variantes, temas y personalidades ya han adornado diversas plataformas de videojuegos.
Aclamado por el Washington Post, Golf Club Wasteland, tal como lo indica su nombre en inglés (Wasteland-terreno baldío), se trata de eso: jugar golf en un planeta destruído. Aquí te convertirás en un multimillonario aficionado a los deportes y golpearás tu pelota a través de alcantarillas, desde los balcones de edificios en ruinas y por los bajos fondos. Verás que el ambiente en este título independiente puede ser tan hermoso como agobiante.
5. No Man's Sky
Tras un lanzamiento completamente desastroso, el arco de redención de No Man's Sky se ha convertido en toda una leyenda. Desde 2016, la desarrolladora Hello Games ha publicado dieciocho parches de contenido y el título fue nominado para el premio Bafta en 2020 y 2021.
Y aunque las marcas de su difícil comienzo jamás se borrarán de nuestra memoria, si hay un juego que merece una segunda oportunidad es precisamente este.
Al menos como rareza, es difícil no incluirlo entre las recomendaciones de nuestra lista sobre qué juego jugar.
El concepto de no Man's Sky es simple; solo lleva tu nave espacial a la galaxia y haz lo que mejor te parezca. Puedes seguir tu travesía, aprender un lenguaje alienígena, construir una base, o incluso hostigar a la fauna local para que te den un paseo.
#II - Juegos para relajarse
6. Dorfromantik
Fue desarrollado por estudiantes de Berlín y se trata de un juego sencillo, aunque ofrece una experiencia sorprendentemente profunda. El objetivo es juntar mosaicos para crear una escena idílica; solo encaja los mosaicos de agua con agua, del bosque con el bosque, del ferrocarril con el ferrocarril, la ciudad con la ciudad y, por supuesto, trata de no quedarte sin tus preciadas piezas.
En Dorfromantik el jugador tiene la tarea de conectar tantos lados de un hexágono como le sea posible a los lados compatibles de los mosaicos anteriores.
Son pequeñas "aventuras" con las que consigues cierta cantidad de puntos. Por ejemplo, al colocar los mosaicos de la ciudad o el bosque, el jugador recibe más mosaicos para continuar con más aventuras.
Esta mezcla entre juego de puzzle y juego de construcción es otro juego con puntuación "abrumadoramente positiva", que bien merece la atención de quienes se encuentran en la búsqueda de qué juego jugar.
7. Minecraft
Minecraft tiene la habilidad insuperable de pertenecer a cualquier género que el jugador quiera y es una elección popular para jugar en PC.
En principio, el juego se trata de construir cosas, aunque la función de buceo en cuevas le añade un elemento de horror, mientras que los modos PVP pueden introducir algo de acción desenfrenada. Por su parte, Spleef, el minijuego creado por los jugadores, incluso atrae espectadores en YouTube o Twitch.
Minecraft es casi un juego universal; y es que aparece en 18 plataformas y sistemas operativos desde su debut en noviembre del 2011.
Con su actualización Caves and Cliffs, el súper éxito en ventas del estudio Mojan suma innumerables novedades para explorar. Si no sabes a qué juego jugar y quieres relajarte, aquí te esperarán las cabras montesas, el ajolote, un nuevo mineral de cobre y un calamar brillante. Solo asegúrate de desactivar a los monstruos para que tengas una noche tranquila.
8. Secret Cat Forest
Se trata de un juego de Android de IDEASAM, que cuenta con un número bastante considerable de fanáticos en Facebook.
Tal como en la famosa frase de la película de 1989 - El Campo de los Sueños "si lo construyes, ellos vendrán", solo que en este juego es con gatos en lugar de jugadores de béisbol.
En Secret Cat Forest debes sacudir el árbol encantado para recolectar troncos y así construir diferentes muebles. Luego, procede a atrapar peces en el estanque cercano para atraer gatos a tu casa.
Debes conseguir diferentes combinaciones de alfombras, mesas, luces y juguetes para conocer a los gatitos con los nombres más tiernos. A cambio, ellos te dejarán obsequios.
9. Cloud Gardens
Por alguna extraña razón, el fin del mundo con frecuencia es representado como un lugar apacible. Incluso en los juegos de zombies más violentos, a menudo se puede encontrar paz entre las ruinas, así sea en la representación de lo que quede de vida.
¿;Recuerdas la escena de la jirafa de aquel juego de supervivencia que se desarrolla en un escenario caótico de los Estados Unidos?
Pues, Claud Gardens pone al género postapocalíptico de cabeza desafiando al jugador con el mismísimo poder de la naturaleza. Debes construir dioramas usando los vestigios de la humanidad y embellecerlos con helechos, animales y otros elementos verdes y agradables.
Queda claro que Cloud Gardens, más que un juego, es una experiencia que nos muestra cómo es servirle al planeta como Madre Naturaleza.
10. Stardew Valley
Este juego de simulación creado por Eric Baron, mejor conocido como ConcernedApe, es como si fuese la nueva versión Harvest Moon, pero para citadinos acabados.
El concepto más básico de este juego es el de simulador de granja, pero se ha expandido e incluye todos los aspectos de los RPGs modernos. Aquí podrás disfrutar desde la exploración de mazmorras y las relaciones con personajes no jugadores (NPC), hasta la arqueología y elementos menores relacionados a la construcción de ciudades.
Si bien los límites de tiempo pueden ser inoportunos en ocasiones (suele ocurrir que cuando llegas a la mazmorra ya es tiempo de volver a casa), en realidad no hay ninguna presión para hacer nada que no te apetezca. Más bien, siempre cuentas con muchos vegetales para cultivar, caracoles por aplastar y cada año hay festivales, aunque no quieras asistir a ellos.
En fin, ese es un sencillo juego para completar nuestra segunda lista de qué juegos jugar, dedicada a aquellos que prefieren una experiencia de juego más tranquila, relajada.
#III - Historias oscuras y espeluznantes.
11. Resident Evil Village
El horror puede producir una buena catarsis. Después de todo, cuando estás cómodamente en tu cama, te va mucho mejor que a esas pobres almas en la pantalla.
Resident Evil Village es la octava entrega de la franquicia y uno de nuestros favoritos indiscutibles. En esta oportunidad, la saga continúa el camino emprendido por su antecesor y mantiene la cámara en primera persona, además del retorno de los protagonistas Ethan Winters y Chris Redfield.
El personaje antagónico de dos metros, Lady Dimitrescu y su horda de hijas vampirescas se convirtieron en las estrellas de esta entrega, mucho antes de su lanzamiento en tiendas. Y bien que este juego supo satisfacer las expectativas.
En esta oportunidad, Capcom fue más allá del primer juego de Resident Evil en busca de inspiración y sumó a iconos clásicos de los juegos de mierdo como los hombres lobo.
Sin lugar a dudas, un título triunfal que seguramente seguirá siendo el favorito por mucho tiempo.
12. Dysmantle
Aunque se trata de otro juego de zombis de los muchos que hay, Dysmantle es en realidad una divertida aventura independiente en la que debes destruir todo a tu paso; todo, bien sea sillas, paredes, computadoras, carros o zombies, absolutamente todo puede ser destruído.
Si aún te preguntas qué juego jugar, déjanos decirte que este es uno de los mejores ejemplares de los juegos de acceso anticipado que añade contenido nuevo cada mes, lo que lo mantiene actualizado e interesante.
Como un elemento inusual en los juegos de acción, Dysmantle incluye una espada en este peculiar enfrentamiento de armas de fuego. Con esto se favorecen las armas cuerpo a cuerpo y el combate cercano, más que a los disparos, aunque sí se añadió un rifle de cacería al arsenal del juego. La siembra y la pesca también tienen su lugar aquí.
13. Subnautica
Es cierto, esta es una opción un tanto abstracta para añadir a esta parte de nuestra lista de qué juegos jugar, pero la verdad es que Subnautica crea el horror de una forma verdaderamente primitiva. La talasofobia (miedo al océano) es bastante común en los humanos, ya que finalmente nos condujo a la supervivencia como simios evolucionados.
Ahora bien, colocar a un personaje solo en un planeta oceánico es como si Subnautica se burlara de nuestras espinas dorsales.
En este juego se combinan monstruos gigantescos, un abismo sin fin, una colosal nave espacial sumergida y todas las preocupaciones normales de la supervivencia humana, lo cual lo convierten en una práctica de supervivencia y horror. Aunque también tiene sus partes bonitas, como su gran diversidad de biomas llenos de dinamismo.
14. Visage
De todos los géneros de videojuegos que existen, el de horror es uno de los que peor se habla en los medios. Que si es "terrorífico", que si te "pone los nervios de punta"; puede ser complicado diferenciar una franquicia de la otra si todos tienen los mismos comentarios en las reseñas.
Visage no escapa de esta suerte, pero al menos parece cumplir con las expectativas y es, en definitiva, una opción para aquellos que aún se preguntan qué juego jugar ahora, y además les gusta llevarse su buen susto.
El mismo es un extraño juego psicológico de horror que está muy bien hecho. Pareciera que el objetivo del juego es acabar con la cordura del jugador retorciendo el mundo que le rodea.
Fuera de eso, se trata de la clásica historia de la casa embrujada que parece tomar algunos ejemplos visuales de la remasterización del primer Resident Evil, al menos en cuanto a los corredores retorcidos y las habitaciones ornamentadas.
15. Dead by Daylight
Si bien su concepto entra claramente dentro de lo tradicional; o escapas del monstruo o te mueres, Dead by Daylight es merecedor de un puesto en nuestra lista de qué juegos jugar , por el simple hecho de que es bastante popular en la plataforma de streaming Twitch.
Además de eso, sigue actualizándose con la adición de nuevos antagonistas.
Hasta la fecha, la compañía desarrolladora Behaviour Interactive ha añadido un número de villanos "famosos". Entre estos podemos mencionar a Michael Myers, Leatherface, Freddy Krueger, Ghostface, e incluso Nemesis y Pyramid Head de Resident Evil 3 y Silent Hill 2, respectivamente.
#IV - Clásicos remasterizados
16. Planescape: Torment (Enhanced Edition)
Planescape: Torment es un recorrido sombrío a través de un mundo basado en el escenario de campaña de Dungeons & Dragons que lleva el mismo nombre.
En este juego aclamado por la crítica, el jugador debe ponerse la capa de El Sin Nombre, un inmortal lleno de cicatrices que ha vivido más vidas de las que puede recordar, junto a su cohorte de excentricidades.
A lo largo de su travesía por las planicies, El Sin Nombre se encuentra con personas que anteriormente han sido sus amigos, sus amantes o a las que ya ha traicionado.
Esta versión remasterizada de la épica de 1999 mantiene perfectamente el enfoque de combate e intensidad de la historia original.
17. Command & Conquer (Remastered Collection)
Desafortunadamente, los fans de C&C no han sido tratados tan bien en los últimos años. El último juego de la trilogía Tiberium no fue más que un error, mientras que el más reciente juego para dispositivos móviles cayó tan bajo como la de la franquicia Diablo en la presentación de Blizzard.
Evidentemente, los jugadores no están muy interesados en las apps móviles.
El juego C&C Remastered Collection es una carta de amor a los RTS clásicos que llega con mucho retraso. Este incluye cada misión de los dos juegos introductorios y todos los paquetes de expansión, y con esto suma cien campañas en total.
Las que alguna vez fueron las misiones secretas de hormiga y dinosaurio también regresaron. Todo esto lo disfrutarás en la gloriosa calidad HD.
18. Halo (The Master Chief Collection)
Se trata de una colección que reúne los primeros treinta años de la franquicia. Esta nueva versión es, en definitiva, la introducción perfecta a las series de FPS fundamentales para aquellos que se lo perdieron la primera vez.
Aunque para los fieles fanáticos es un excelente repaso, justo antes del lanzamiento de la nueva entrega Halo Infinite para finales del 2021.
Halo es un precursor de la dicotomía "escuadrón pequeño versus fuerza alienígena arrolladora" que está tan presente en shooters como Destiny 2, Mass Effect, y otros títulos para Xbox similares como Gears of War.
Igualmente, introdujo muchos elementos (y memes) al género shooter y el plato fuerte que siempre debe estar en cualquier lista sobre qué juegos jugar.
19. Final Fantasy VII (Remake)
Por todos sus defectos, el protagonista de Final Fantasy VII, Cloud Strife, es uno de los personajes más reconocidos de los videojuegos.
Podríamos decir casi lo mismo de su archienemigo Sephiroth, que fue diseñado de manera que su apariencia sea el total opuesto de la de Cloud, desde el largo y ancho de sus espadas, hasta las manos que las empuñan.
Más allá de la controversia que ha generado en algunos aspectos, la nueva versión de este RPG de 1997 reúne el elenco del primer disco para luchar por la salvación del planeta de la malvada corporación SHINRA.
La versión más reciente, Final Fantasy VII Remake Intergrade, también trae de vuelta al carismático ladrón Yuffie.
20. Mass Effect (Legendary Edition)
Los tres juegos originales se acercan a la perfección, tanto como es posible en la industria de los videojuegos.
Desde la atmósfera oscura, aunque de alguna manera optimista del primer juego, el universo colapsa, primero ante una lucha en contra de organizaciones nefastas y luego en una batalla de supervivencia en contra de un enemigo todopoderoso.
Desafortunadamente, debemos decir que los Segadores monstruosos de Mass Effect cayeron en la misma trampa que los Borg de Star Trek (hubo que humanizarlos para poder vencerlos), por lo que es probable que nunca superemos la confusión por el final del tercer juego.
Aunque nadie resta valor a la experiencia que en general ofrece la Legendary Edition.
Y en resumidas cuentas esta es nuestra lista sobre qué juego jugar ahora
¡Felicidades por haber llegado a esta parte del artículo! Revisar todas nuestras respuestas al dilema que plantea saber qué juego jugar no es tarea fácil.
La pregunta que nos ocupa está siempre en evolución y es difícil de responder, considerando todos los juegos que existen. Sin embargo, esperamos haber ayudado a arrojar luz sobre algunos de los títulos más interesantes que merecen tu atención.
¡Buena suerte y qué tengas una feliz jornada de juegos!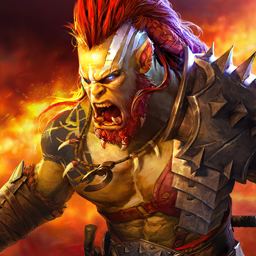 RAID: Shadow Legends
Colecciona 700+ Campeones y lucha por la gloria