Desarrollos de cochera: Los más selectos y modernos juegos indie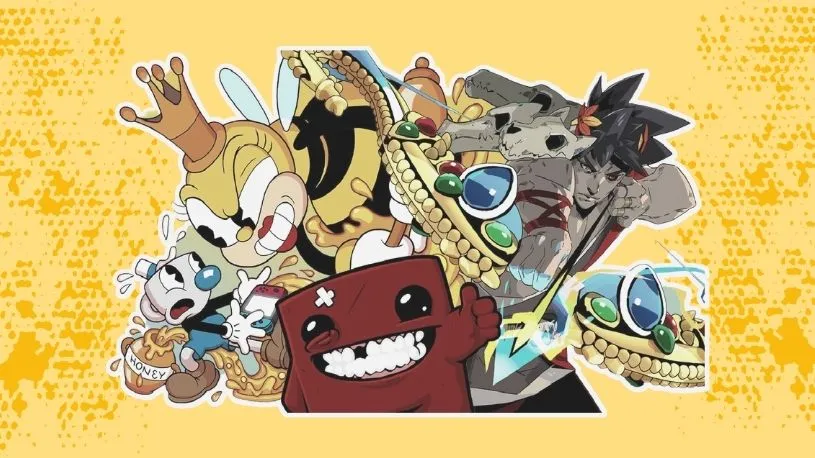 La idea de desarrolladores solitarios que lanzan sus creaciones al mercado masivo viene desde la época de máquinas que hicieron posible la preparación casera, como la computadora doméstica Commodore 64 o la British Spectrum ZX. Con todo, podríamos afirmar que hasta hace poco fue que los estudios «indie» empezaron a adquirir cierto prestigio en la industria de los videojuegos.

Ahora bien, el concepto «juegos indie» o «juegos independientes», se ha convertido en uno que cada vez es más difícil de definir. Incluso desde la época de Steam Greenlight, el conocido sitio de promoción de contenidos digitales, y otras iniciativas anteriores que recrean la escena creativa de la cochera en plataformas modernas.
Y entonces, ¿;por qué es tan difícil definir qué son los juegos indie? En ocasiones, los pequeños desarrolladores simplemente se desvanecen bajo la sombra de grandes editores cuando llega su gran momento. Es así como «juegos indie» deja de tener sentido como un concepto descriptivo.
Muchos juegos cortos, en 2D y en arte pixelado, el que otrora fuera el sello distintivo de los videojuegos indie independientes, ahora son publicados por estudios de renombre. Es el caso de Hotline Miami, Enter the Gungeon, Broforce y Carrion, todos eran juegos indie para PC reconocidos; aun así, fueron catapultados por la distribuidora estadounidense Devolver Digital.
Claro está, tiene que haber una manera de detectar a los desarrolladores de cochera en esta década; y sí que la hay.
Usualmente, publican sus iniciativas ellos mismos; suelen hacerlo en portales gratuitos para videojuegos indie para PC u otras plataformas de juegos indie gratis, como el sitio web Kongregate. La comercialización también es independiente; básicamente ponen su juego en un disco y lo lanzan sin la más mínima esperanza de atraer a un grupo de jugadores.
Muchos de estos juegos empiezan como juegos indie gratis y terminan enfrentándose a los gigantes del mundo de los videojuegos hasta llegar a la cima. A continuación te presentamos la lista de los mejores juegos indie de la última década. Presta atención a los videojuegos indie para PC, lo que verás podría sorprenderte.
5 juegos indie que han pasado al estrellato
Minecraft
Es cierto, hace tiempo que Minecraft dejó de ser un juego indie, precisamente desde que Microsoft lo compró por 2.500 millones de dólares en 2014. Las cifras que este juego de bloques ha producido desde entonces han alcanzado la cantidad casi sin precedentes de 176 millones en ventas para el 2019, además de 1 500 millones de dólares en ingresos adicionales. Con esto prácticamente se cubre la tarifa que Microsoft pagó a la desarrolladora Mojang cinco años antes.
Esto sin mencionar el dinero que gana a través del merchandising, juguetes, juegos, spin-offs y tarifas por licencias. Sin embargo, hubo una época en que este juego de mundo abierto era el arquetipo perfecto de videojuegos indie, creado por un desarrollador solitario llamado Markus «Notch» Persson, que antes trabajaba para King, creadora de los juegos match 3.
Fue desarrollado en un fin de semana de mayo en 2009; y un grupo de miembros de un foro que solía dar sus observaciones a Notch acerca de sus juegos free to play dio su respaldo a Minecraft.
Con esta primera versión, Persson aprovechó YouTube, que para entonces solo tenía cuatro años, para documentar el desarrollo de Minecraft desde una idea latente en dos proyectos anteriores, RubyDung e Infiniminer, hasta que se convirtió en un juego en todo su esplendor.
Hoy en día hay más de 150 bloques distintos en Minecraft. Pero no siempre fue así, la primera versión apenas contaba con unos pocos: arena, agua, piedra, madera, tierra y hojas. Y lo que empezó como un juego indie para PC se convirtió en un ícono disponible en todas las plataformas.
Tal es el arraigo de Minecraft en la cultura pop que hasta tiene sus propias leyendas urbanas, como es el caso del misterioso Herobrine.
Si bien las credenciales indie de Minecraft penden de un hilo luego del lanzamiento de la segunda actualización de Caves & Cliffs a finales de noviembre de 2021, es innegable su aporte a la legitimación del trabajo de los desarrolladores aficionados.
No olvidemos que la marca Minecraft ha sido copiada e imitada cientos de veces, incluso por LEGO (aunque la idea para el videojuego LEGO Worlds fácilmente pudo venir de la misma línea de productos de la compañía). Es de esperarse, entonces, que Minecraft deje de ser un ejemplo distinguido entre los juegos independientes, para ser considerado uno de los juegos más importantes de la historia.
De todas maneras, no cabe duda de que Minecraft merece un puesto honorífico en el top de juegos indie.
Celeste
Matt Makes Games, Inc. y Extremely Okay Games, Ltd. cumplen con el estereotipo de indie, tanto como pueden llegar a hacerlo dos nombres de creadores, pero Celeste se convirtió en uno de los mejores juegos indie del 2018 gracias a su hábil sistema de plataformas y un objetivo simple: escalar una montaña que lleva el mismo nombre Celeste.
La versión en inglés del sitio web de entretenimiento IGN se refiere al éxito de Celeste como una «sorpresa»; es esa exactamente la esencia del desarrollo independiente. Es una misión que no se sabe cómo va a resultar, aunque con mucho potencial, pues un pequeño diseñador de videojuegos no está sujeto a ideas rígidas ni a plazos de entrega.
Siendo un proyecto de pantallas, de las cuales tiene 700, Celeste está a merced del científico loco que vive dentro de su desarrollador. Cada pantalla tiene sus propias trampas, enemigos, secciones de plataforma, y elementos de la historia que hacen que el producto funcione como un todo.
Una iniciativa notable, sin duda, pero nada novedosa en el mundo de los videojuegos indie; pasó de moda hace muchos años. Muchos de los clásicos de antaño, como Jet Set Willy, Bubble Bobble, Dizzy, y Lemmings, construyeron sus objetivos en espacios por separado, en lugar de mundos abiertos.
Y aunque en ocasiones no es apta para claustrofóbicos, esta práctica requiere un enfoque reflexivo de la estructura y progresión. Jamás olvidaremos las demasiadas y muy atroces trampas que DMA Designs creó para los desorientados leminos en Lemmings.
Es otro de los juegos indie para PC disponible en otras plataformas, así que no dejes de probarlo.
Into the Breach
Fuera de títulos como Age of Empires y Command & Conquer, los juegos de estrategia y táctica independientes jamás serán tan populares como los juegos de acción, los juegos de aventura o los RPGs.
Tenemos el caso de la franquicia XCOM, cuyos orígenes se remontan a 1994, es más lo que se habla de ella de lo que realmente se juega; más que todo por su dificultad deliberadamente injusta que logra despertar la rabia del jugador en su intento de progresar en un juego en el que está condenado desde el principio.
Into de Breach, de la desarrolladora indie Subset Games, encaja perfectamente en esta categoría de juegos de estrategia difíciles pero cautivadores; solo que este cuenta con una capa pixelada que lo ayuda a integrarse en el nicho de juegos indie.
Fue escrito por el maestro guionista Chris Avellone, el mismo de Fallout y Planescape: Torment y Pillars of Eternity. Into the Breach cuenta la historia de un grupo de mechas que intentan evitar la arremetida de insectos gigantes (parecido a la película Pacific Rim) en campos de batalla de 8x8.
Aun así, al ser parecido a un juego de mazmorras, un género que emplea elementos procesales que aumentan el carácter aleatorio de la mecánica del juego, puedes sentir ocasionalmente que las batallas están sentenciadas; aunque no es un caso tan brutal como el de la iniciativa anterior de Subset Games FTL: Faster Than Light.
Especialmente porque los jugadores pueden abandonar su línea temporal actual e iniciar una nueva en caso de una catástrofe; pero las batallas no dejan de ganarse a duras penas.
Into the Breach es tan solo el segundo juego que Subset Games ha desarrollado desde el 2012. Se trata de una organización con sede en Shanghái compuesta por dos colaboradores, Justin Ma y Matthew Davis.
La adquisición temporal de Avellon como guionista, si bien fue una hazaña para este par de desarrolladores, en definitiva le da cierto aire de celebridad a este estudio de juegos indie. Y aunque Into the Breach es narrada en un estilo similar a los juegos RPG, las conversaciones están apretujadas en una historia global simplista.
Igual es un encanto dentro de los videojuegos indie para PC, si es que alguna vez hubo uno.
Limbo
Limbo, lanzado en el 2010 por la desarrolladora danesa Playdead, fue el primer videojuego indie en demostrar lo que los creadores de juegos independientes podían lograr en consolas como PS3 y Xbox 360, aunque su éxito contraviene la complejidad de su contenido.
No hay rastro de una historia en Limbo; no hay más que un individuo perdido en su propio infierno. Es un juego de un estilo similar al de títulos modernos como FAR: Lone Sails, Machinarium, Little Nightmares, e Inside, otro juego de Playdead. Propone una aventura perturbadora, aunque de alguna manera hermosa, a través de mundos bizarros.
Sin embargo, su principal fuente de inspiración tuvo que ser el juego de acción y aventura Another World (Out of this World en Norteamérica). Este usa la misma mezcla de maravilla y horror para contar una historia.
No deja de ser complicado medir a Limbo dentro del género de los juegos indie con un escenario tan extraño. Su diseño monocromático, forestal e industrial, que es a la vez primitivo, todo contribuye al tratamiento violento del personaje principal. También hay un personaje antagónico particularmente escalofriante que acecha al protagonista a lo largo de la primera parte del juego.
La crítica ha señalado los efectos de sonido de Limbo, al igual que su ambiente sonoro, como elementos fundamentales para crear esa atmósfera desconcertante del juego. Es como si Mario hubiera sido creado por Tim Burton o si David Lynch le hubiese dado vida a Prince of Persia, aun así algo único en sí mismo.
Todas buenas razones para probar este videojuego indie para PC, que con seguridad desatará muchas emociones.
Stardew Valley
Es difícil sobrevalorar la popularidad de este juego parecido a Harvest Moon, de Nintendo. Stardew Valley fue creado por Eric «ConcernedApe» Barone en su habitación gamer y parece que logró sacar partido de una necesidad social al momento de su lanzamiento en 2016.
Hasta esa fecha, los simuladores de granja y de la vida bucólica en el campo estaban un poco gastados y lo estuvieron por mucho tiempo, incluso dentro del género de los juegos indie; más que todo porque la compañía desarrolladora de Harvest Moon Natsume no pudo crear un juego moderno de Harvest Moon ni por todas las patatas del mundo.
Si bien el mercado de las series de simuladores de granja ha existido desde 2008, nos atrevemos a decir que Stardew Valley le dio un pequeño empujón. Claro, tal como ocurre con Minecraft, la popularidad es un caldo de cultivo para la imitación, y la cantidad de clones de Stardew Valley, francamente, ya es abrumadora.
Probablemente se trate de uno de los juegos indie más populares que hay. Sin embargo, para finales de noviembre del último año Farming Simulator 22 tenía más usuarios en Steam que Battlefield 2042, de Electronic Arts; lo cual sugiere que la idea de hallar un arado sigue siendo una de las fantasías más tentadoras de los gamers.
Hay mucho que agradecer al éxito de Stardew Valley. En especial porque los juegos indie que vienen de creadores solitarios son fuente de inspiración para aspirantes a desarrolladores que solo cuentan con una laptop y una pluma en su arsenal, tal vez dando sus primeros pasos creando fangames. No por nada forma parte de nuestro top de juegos indie.
Parece ser que el atractivo de este juego se debe a su inmensidad, algo que puede quedar oculto durante toda la experiencia del jugador.
Pesca, arqueología, exploración de mazmorras, cosecha, romances, celebraciones, cultivo de frutas y vegetales; el RPG indie de ConcernedApe parece ser infinito, aunque sí posee un final definido.
Desafortunadamente para los fanáticos de siempre, tal vez no haya otra actualización de Stardew Valley, una postura también adoptada recientemente por un juego algo parecido llamado Terraria. Sin embargo, la más reciente actualización 1.5 de Stardew Valley fue enorme.
Tu juego indie favorito
Ahora que conoces nuestro top de juegos indie está claro que no es posible elegir solo uno como el mejor juego indie de todos, pues cada jugador tiene sus propias preferencias.
Pero siempre florecen algunos ejemplares invaluables de juegos indie. Vienen en todas las formas posibles, juegos indie gratis, para PC o consolas; no tienes excusa para no darles la oportunidad de sorprenderte.
Te hemos presentado solo algunos de los mejores aquí; ¡quizás te hemos inspirado a convertirte en el próximo probador de videojuegos y tendrás la potestad de elegir el mejor juego indie para este 2022!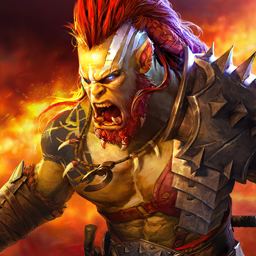 RAID: Shadow Legends
Colecciona 700+ Campeones y lucha por la gloria