Los beneficios de ser diseñador de juegos

Nos gustaría presentarte a Barry O'Brien - nuestro diseñador de videojuegos de Plarium. En 2002, Barry se graduó con Honores en Diseño Digital y Animación en el prestigioso Instituto de las Artes de Cumbria (Cumbria Institute of the Arts) del Reino Unido. El año siguiente, se asoció con Bizarre Creations como artista ambiental. Más tarde pasó al nivel de diseño. Actualmente, Barry vive en Israel con su esposa Einat y sus 3 hijos - Dan, Ethan y Lucas.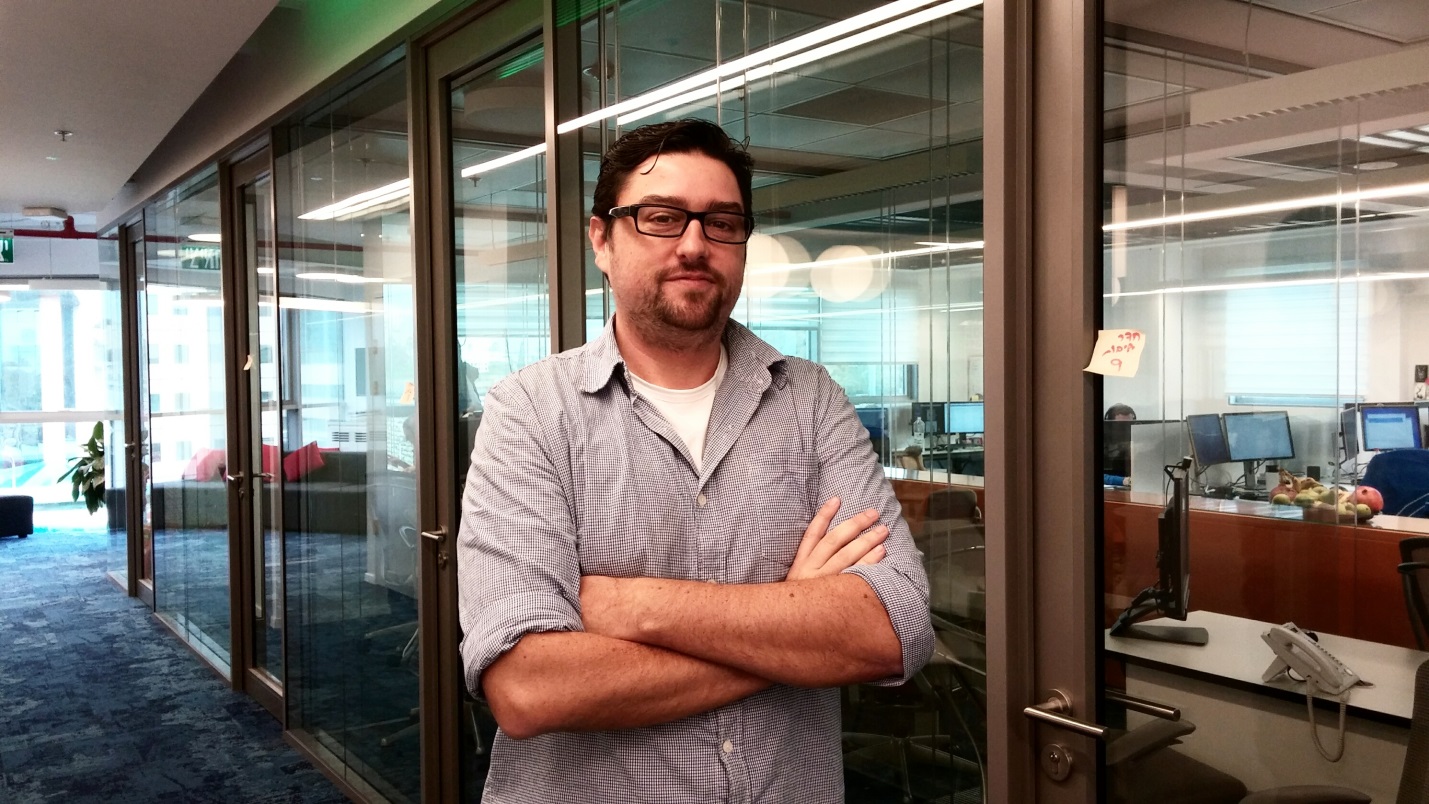 Los beneficios y desafíos de ser diseñador de juegos
Muchas personas del mundo de los juegos consideran que ser diseñador de juegos es el trabajo definitivo. De hecho estoy totalmente de acuerdo con eso. Las cosas nos van bastante bien: nos pagan para jugar a los juegos que nos gustan, pero también tenemos que trabajar lo suyo. Jugar es muy divertido y tenemos que asegurarnos de que todo lo que sucede detrás de la cámara haga que siga así. Ahí es donde entra la parte de "trabajar". Aquí está la cuestión: Cuanto más sepas acerca de los juegos como diseñador, mejor diseñador de juegos serás.
Como diseñadores de juegos, vemos las cosas desde una perspectiva diferente porque siempre estamos analizando la experiencia general. Si experimento algo impresionante en un juego, lo primero que se me pasa por la cabeza, es preguntarme a qué se debe. Hay tantas razones posibles por las que una experiencia es mejor desde el punto de vista de un jugador. Podría ser una mecánica de juego increíble, un conjunto de personajes, la confluencia de varios eventos o incluso un entorno en el que acabo de entrar. Luego está el otro lado de las cosas: el aburrimiento. Si me doy cuenta que hago las cosas mecánicamente en un juego con demasiada monotonía, me hago la siguiente pregunta: ¿Qué falta aquí? ¿Qué haría que jugar a este juego fuese mucho más divertido?
Las mecánicas del diseño de juegos
En cuanto al trabajo, me paso los días escribiendo montones de documentos de diseño de juegos. Esto incluye cosas como diagramas de flujo, hojas de cálculo del sistema y los textos relacionados. Todos los diseñadores de juegos se enfrentan a los mismos retos, concretamente, crear el equilibrio de juego perfecto. Los jugadores quieren sentirse desafiados en todos los niveles del juego, pero también quieren que sea justo. En otras palabras, tiene que haber un componente basado en la habilidad que permita a los jugadores derrotar a los oponentes humanos u oponentes de inteligencia artificial. Para mí, y para otros diseñadores de juegos, el equilibrio determina el éxito o el fracaso de un juego. No puedes imaginar la cantidad de tiempo, esfuerzo y dinero que se invierte en este componente. Es un proceso continuo que potencialmente dura tanto como el juego en sí.
Si te estás preguntando qué tipos de habilidades se necesitan para ser un gran diseñador de juegos, ¡estás de suerte! Los buenos candidatos tienen un increíble dominio del inglés, tanto escrito como hablado. Las personas con una educación superior siempre están buscadas y ayuda tener fenomenales habilidades matemáticas. Cosas como la lógica, el análisis, un conocimiento en profundidad de la industria de los juegos y los productos relacionados sin duda ayudan. Por supuesto, hay que disfrutar de lo que haces, porque eso se traduce en el entretenimiento de tus juegos.
La olla de presión
Puede parecer que todo es diversión y juegos, pero el diseño de juegos tiene una parte muy seria. La creación propiamente dicha de un juego requiere la cooperación de todo el equipo. Pero al final del día son los diseñadores de juegos los que crean una experiencia de juego increíble. Es posible que te sorprendas de saber cuántos departamentos hay en un estudio de juegos; los departamentos de sonido, desarrollo, arte, animación y GUI trabajan en conjunto para perfeccionar el producto final. Pero adivina a quién miran todos en busca de orientación: el equipo de diseño del juego. Es por esto que el equipo de diseño del juego tiene que tener un claro entendimiento de la visión del juego.
Al final del día, ser un diseñador de juegos es una gran opción de la carrera. Es gratificante, emocionante y desafiante. Si estás interesado en dedicarte al diseño de juegos, no dudaría ni un instante en recomendártelo. Gracias a la increíble potencia del software de desarrollo de juegos, animación 3D gratis y YouTube, cualquiera puede aprender sobre diseño de juegos desde la comodidad de su casa. En cuanto hayas perfeccionado tus habilidades, estarás en una gran posición para conseguir un trabajo en la industria de los juegos. Si estás un poco atascado sobre dónde empezar, ¿por qué no consideras Plarium? Es un fantástico estudio independiente que realmente estimula y fomenta la colaboración y el pensamiento creativo. Plarium está empujando constantemente los límites, que es precisamente el tipo de ambiente en el que quieres trabajar. Cierra los ojos por un momento y deja que tu imaginación evoque el más fantástico y emocionante entorno de juego. Ahora imagina trabajar para crear ese diseño de juego y llevarlo a la vida delante de tus propios ojos. Eso es lo que hace que esta vocación sea tan emocionante.

Raid: Shadow Legends
Colecciona 400+ Campeones y lucha por la gloria