Lavorare come Game Designer alla Plarium

È con grande piacere che vi presentiamo Barry O'Brien - il nostro designer di videogiochi qui alla Plarium. Nel 2002, Barry si è laureato con lode in Digital & Design Animation presso il prestigioco Cumbria Institute of the Arts nel Regno Unito. L'anno successivo, ha collaborato con Bizarre Creations in qualità di artista ambientale. Successivamente è passato ad accuparsi di level design. Oggigiorno, Barry vive in Israele con sua moglie Einat ed i loro 3 bambini – Dan, Ethan e Luke.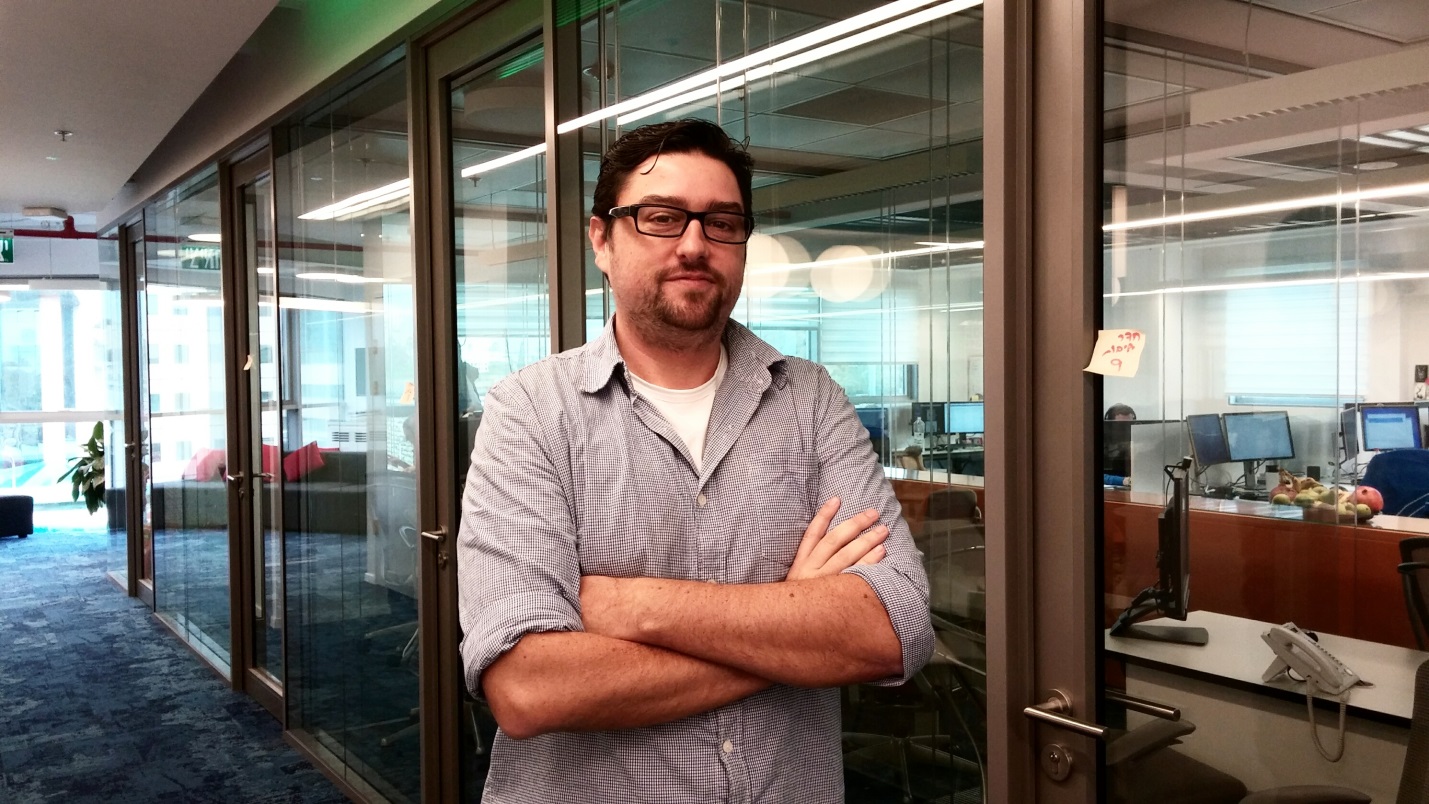 Vantaggi & Sfide di essere un Game Designer
Molti di coloro che operano nel mondo dei videogiochi considerano quello del game designer il non plus ultra degli impieghi. La verità è che io concordo completamente con questa linea di pensiero. La situazione non è certo così malvagia – veniamo pagati per partecipare ai giochi che più ci piacciono, anche se è pur vero che, in cambio, dobbiamo svolgere un bel po' di lavoro. Il mondo dei videogiochi è quello dello spasso per antonomasia, e il nostro compito è assicurarci che tutto ciò che si svolge dietro le quinte continui a mantenerlo ai più alti livelli possibili. Ecco dove il nostro lavoro si fa duro. Ed anche dove chi ha del sale in zucca si distingue dagli altri: più si conosce il mondo dei giochi in qualità di designer, più ci si distinguerà dagli altri game designer operanti sul mercato.
Il game designer è in grado di vedere cose da una prospettivva diversa, questo perché tendiamo sempre ad analizzare l'esperienza di gioco nel suo complesso. Se un gioco mi ha fatto percepire un'esperienza particolarmente coinvolgente, il mio primo pensiero è cercare di scoprire che cosa ha provocato una tale reazione da parte mia.
Esistono moltissime ragioni plausibili per cui un'esperienza si rivela particolarmente intensa dalla prospettiva di un giocatore. Potrebbe trattarsi delle sue impeccabili meccaniche di gioco, della particolare ambientazione in cui opera un personaggio, della confluenza di molteplici eventi o perfino di un contesto in cui casualmente ci si è imbattuti. Poi c'è l'altro lato della medaglia – la noia. Se mi rendo conto di attraversare i vari stadi del gioco con eccessiva monotonia, la domanda mi sorge spontanea: Cosa manca in questo caso? Cosa renderebbe la pertecipazione a questo gioco molto più divertente?
Le Meccaniche di Progettazione di un Gioco
Sul fronte del lavoro, le mie giornate sono spese a scrivere montagne di documenti di progettazione del gioco. Questo comprende compiti come la creazione dei diagrammi di flusso, fogli di calcolo e relativi testi. Tutti i game designer devono fare i conti con le stesse sfide, vale a dire creare la perfetta armonia di gioco. I giocatori amano essere sfidati ad ogni livello di gioco, ma cercano anche una giusta dose di correttezza.
In altre parole, ci deve essere una componente di abilità che consenta ai giocatori di sconfiggere sia gli avversari reali che quelli frutto dell'intelligenza artificiale. Per me, ma anche per altri game designer, l'equilibrio del gioco rappresenta il fattore determinante. Non potete neppure immaginare quanto tempo, sforzi e spese vengono dedicati a beneficio di questo specifico componente. Si tratta di un processo in itinere che, potenzialmente, ha la stessa durata del gioco stesso.
Se vi state chiedendo che genere di talento occorra per essere un grande game designer, potreste magicamente scoprire di essere fatti per questo mestiere! Il candidato ideale dispone di un'ottima padronanza della lingua inglese sia scritta che parlata. Le persone dotate di un livello di istruzione particolarmente alto sono sempre tra le più quotate e certamente aiuta disporre di formidabili abilità matematiche. Altro aspetto ideale è possedere elementi come logica, analitica, e assoluta conoscenza dell'industria del gioco e prodotti correlati. Naturalmente, è fondamentale provare soddisfazione in ciò che si fa, poiché tutto questo verrà poi a tradursi in un intrattenimento ludico a dir poco avvincente.
La Pentola a Pressione
A prima vista potrebbe apparire tutto rose e fiori, ma c'è anche un aspetto molto serio del game design da prendere in considerazione. La creazione vera e propria di un gioco richiede la cooperazione dell'intera squadra. Tuttavia, al termine della giornata sono i game designer a creare un'incredibile esperienza di gioco. Potrebbe sorprendervi lo scoprire quanti diversi dipartimenti contribuiscono allo studio di un gioco: suono, sviluppo, arte, animazione e interfaccia grafica, tutti sinergicamente coinvolti nel perfezionamento del prodotto finale. Ma indovinate un po' a chi si rivolgono tutti per avere le direttive dei loro vari compiti? Al team del Game Design. Per tale ragione, il team del Game Design deve possedere un'idea più che perfetta del gioco nel suo complesso.
A fine giornata, essere un game designer si rivela senza dubbio una grande scelta di carriera. Di certo è una professione gratificante, eccitante e stimolante. Se siete interessati ad intraprendere una carriera nel mondo del Game Design, non avrei un attimo di esitazione a raccomandarvi una tale scelta. Grazie alle potenzialità degli incredibili software di sviluppo dei giochi, all'animazione 3D gratuita ed a YouTube, chiunque può imparare l'arte del Game
Design comodamente da casa. Una volta perfezionato il vostro talento, vi troverete in una posizione di tutto rispetto per ottenere un lavoro nell'industria dei videogiochi. Se proprio non sapete da dove cominciare, perché non prendete in considerazione la Plarium? Si tratta di una meravigliosa azienda indipendente, al cui interno viene costantemente promossa la collaborazione ed il pensiero creativo tra i molteplici collaboratori. Plarium cerca continuamente di spingere oltre i propri confini – il che corrisponde decisamente al tipo di ambiente in cui è fondamentale lavorare.
Chiudete gli occhi per un attimo e cercate di immaginarvi coinvolti in uno tra i più stimolanti ed emozionanti ambienti di gioco. Adesso immaginatevi intenti a creare quello stesso Game Design fino a condurlo alla vita davanti ai vostri stessi occhi. Ecco ciò che rende questa vocazione così impareggiabile.
Raid: Shadow Legends
Raccogli 400+ Campioni & Battiti Per La Gloria