Sviluppatori indipendenti – I migliori videogiochi indie moderni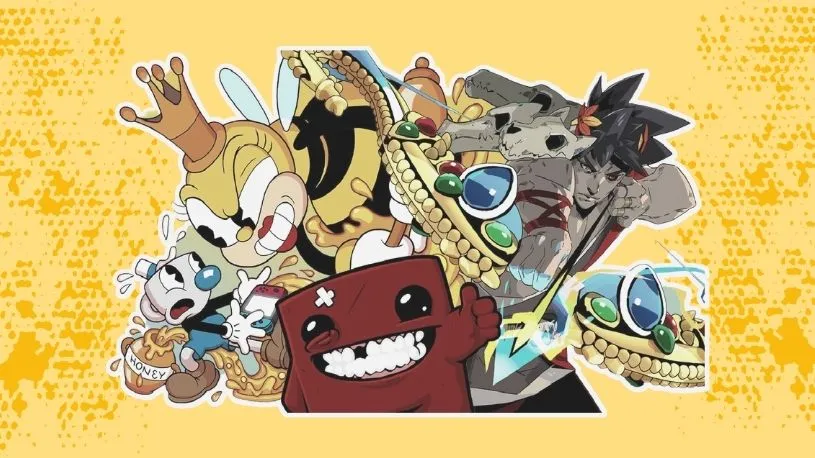 L'idea dello sviluppatore indipendente capace di conquistare il mercato di massa con le proprie sole forze, affonda le sue radici a molto prima degli home computer del calibro di Commodore 64 o ZX Spectrum. Difatti, i meriti degli studi di videogiochi "indie" sono stati riconosciuti solo di recente all'interno dell'industria videoludica.

Eppure, dare una definizione precisa del termine "giochi indie", dove "indie" sta per "indipendente", è sempre stato difficile, sin dai tempi del primo videogioco della storia, di Steam Greenlight e tutti gli altri tentativi di ricreare, con i mezzi moderni, la programmazione "fatta in casa".
Perché è così complicato spiegare i giochi indie? Subito dopo aver raggiunto il successo, gli sviluppatori indipendenti spariscono, quasi sempre, essendo incorporati nell'ombra degli editori più grandi. In senso meramente descrittivo, perciò, la definizione "giochi indie" non servirebbe più a spiegarne il significato originario.
Un tempo marchio di garanzia dei migliori giochi indie, molti giochi pixel art in 2D vengono oggi pubblicati da grandi studi di sviluppo. Ricordi Hotline Miami, Enter the Gungeon, Broforce, e Carrion? Bene! Pur essendo videogiochi indie di gran successo, sono stati lanciati tutti dalla stessa casa videoludica, Devolver Digital.
Sebbene scovare i migliori sviluppatori indipendenti dell'ultima decade sembri un'ardua impresa, difatti S-I P-U-Ò F-A-R-E! Di solito, pubblicano i propri lavori su piattaforme gratuite, come Kongregate, o fanno autopromozione, caricando i propri "pargoletti" su CD, nella vaga speranza di attirare almeno qualche anima.
Come nel caso di molti fangame, parecchi di questi videogiochi indie si sono ritrovati a competere con i giganti del mondo videoludico…uscendone vincitori, oseremmo dire! Ecco la lista dei migliori giochi indie degli ultimi dieci anni che abbiamo scelto per te e che forse non ti aspettavi.
5 giochi indie che hanno conquistato il mondo videoludico
Minecraft
Minecraft non compare più nella rosa dei giochi indie ormai da un bel pezzo, o per lo meno da quando Microsoft ha acquistato Mojang per 2,5 miliardi di dollari nel 2014. Le cifre raggiunte dal famosissimo gioco di costruzione sono senza precedenti. Si parla di 176 milioni di vendite nel 2019 e 1,5 miliardi di entrate aggiuntive, ovvero quasi quanto l'ammontare che Microsoft aveva versato a Mojang circa cinque anni prima.
Per non citare poi i ricavi ottenuti dalla vendita di merchandising, giocattoli, spin-off dei giochi, costi delle licenze e molto altro. In un tempo assai remoto, però, questo delizioso sandbox rappresentava l'archetipo dei giochi indie. Minecraft è stato creato da uno sviluppatore amatoriale di nome Markus Persson, alias Notch, conosciuto anche per aver ideato alcuni giochi match 3 come King.
Realizzato in un fine settimana a maggio del 2009, sin dagli albori, Minecraft è stato appoggiato da un gruppo di game tester, che già dava a Notch un feedback sui suoi giochi free to play.
Nella primissima versione, Persson era solito usare quello straordinario strumento, all'epoca quattrenne, chiamato YouTube, per documentare la metamorfosi di Minecraft. Da piccolo e insignificante accompagnamento a due progetti precedenti, RubyDung e Infiniminer,
Minecraft è diventato un gioco capace di volare con le proprie ali, nonché uno dei giochi indie più apprezzati di sempre.
Oggi ci sono oltre 150 blocchi differenti, ma la prima versione ne contava solo una manciata, tra cui sabbia, acqua, aria, pietra, legna, terra e fogliame. Minecraft è ormai così radicato nella cultura di massa da essere stato completamente travolto dal fenomeno delle leggende metropolitane, come Herobrine.
I connotati indie di Minecraft sono gradualmente cambiati, specialmente dopo l'uscita del secondo aggiornamento di Caves & Cliffs avvenuta alla fine di novembre del 2021. Di una cosa, tuttavia, siamo certi: questo è stato il gioco che, più di altri, ha contribuito a legittimare la programmazione amatoriale.
Occorre ricordare, inoltre, che il marchio di fabbrica del gameplay di Minecraft è stato copiato e imitato un milione di volte, persino da LEGO, anche se c'è chi pensa che LEGO Worlds sia stata ispirata dalla stessa linea di prodotti dell'azienda. Minecraft si è così allontanato dall'ecosistema dei giochi indie, diventando uno tra i titoli più importanti mai realizzati finora.
Celeste
Matt Makes Games, Inc. ed Extremely Okay Games, Ltd. sono "indie" almeno quanto i nomi dei loro creatori. Celeste, però, è diventato uno dei migliori videogiochi indie del 2018 grazie alle piattaforme velocissime e il suo semplicissimo obiettivo di gioco, ovvero la scalata verso il Monte Celeste.
Le recensioni di IGN, relative al successo "inaspettato" di uno dei giochi indie per PC più straordinario di tutti i tempi, sembrano racchiudere perfettamente l'essenza della programmazione amatoriale. È una sfida che non ha un risvolto certo, ma è al tempo stesso piena di possibilità, dal momento che, nella creazione di giochi indie, gli sviluppatori non sono vincolati da regole rigide, né tanto meno da scadenze serrate.
Suddiviso in tante schermate differenti, di cui ne esistono ben oltre 700, Celeste attinge alla forte inclinazione del suo sviluppatore per le cose impossibili. Per far in modo che il prodotto funzioni al meglio, ogni schermata è provvista di diverse trappole, nemici, sezioni di piattaforma, oltre che ad elementi della trama.
Sebbene questa sia un'impresa a dir poco strabiliante, è una pratica ormai passata di moda tra i giochi indie gratis. Per fare un esempio, molti classici di un tempo, come Jet Set Willy, Bubble Bobble, Dizzy e Lemmings, hanno costruito i propri obiettivi attorno a singole stanze, e non straordinari mondi aperti.
Sebbene a tratti claustrofobica, questa modalità ha richiesto un approccio mirato a cambiare la struttura e la progressione del gioco. Alzi la mano chi ha ancora incubi su quelle orrende trappole sviluppate dalla DMA Design per i poveri Lemming.
Into the Breach
Eccezion fatta per titoli come Age of Empires e Command & Conquer, è difficile che i giochi indie, sia strategici che tattici, possano eguagliare il successo dei giochi d'azione, dei giochi di avventura, o dei giochi RPG.
Persino il franchise di XCOM, la cui nascita risale al 1994, è una serie di cui si parla molto, ma a cui si gioca poco. È il risultato della conclamata e alquanto ingiusta difficoltà in-game, che può far sentire i gamer sovraccarichi escatenare la rabbia del giocatore, il quale si ritrova ad avanzare in un gioco che sembra destinato al fallimento dall'inizio.
Perciò tra i giochi indie per PC, Into the Breach, targato Subset Games, si ritaglia, meritatamente, un posto d'onore nella categoria dei difficili, seppur incantevoli, giochi di strategia. Questa volta, però, il gioco è impreziosito da una miriade di tinte pixellate che lo inseriscono nel novero dei giochi indie di nicchia.
Frutto dell'abile penna del game designer Chris Avellone (di cui ricordiamo Fallout, Planescape: Torment, Pillars of Eternity), Into the Breach racconta la storia di una squadra di mech che lottano nel tentativo di evitare un attacco di giganteschi insettoidi sui campi di battaglie 8x8. Ricordi Pacific Rim?
Tuttavia, sebbene siamo al cospetto di un rogue-like, ovvero un genere che utilizza elementi procedurali per aumentare la casualità del gameplay, a volte si ha l'impressione che, nelle battaglie, si sia spacciati dall'inizio. A ogni modo, non è un gioco brutale come il primo tentativo di Subset Games, Faster than Light.
I giocatori hanno infatti la possibilità di azzerare la loro linea del tempo e crearne una nuova in caso di disastro. Ciononostante, è bene che tu sappia la verità: vincere le battaglie è quasi impossibile.
Dopotutto, Into the Breach è solo il secondo titolo realizzato dal 2012 da Subset Games. Con sede a Shanghai, la casa di sviluppo conta due soli membri, ovvero Justin Ma and Matthew Davis.
L'assunzione, seppur temporanea, di Avellone è stata una mossa vincente da parte dei due sviluppatori, poiché ha aiutato questo piccolo studio di sviluppo di giochi indie a cavalcare l'onda del successo. Tuttavia, non farti incantare. Into the Breach rimane un gioco raccontato tramite conversazioni in stile RPG ed è diluito da una storia principale abbastanza semplicistica.
Minuzie a parte, però, tra i vari giochi indie gratis, rimane un capolavoro, ammesso che ne esista uno solo.
Limbo
Distribuito nel 2010 da Playdead, Limbo è stato uno dei primissimi esempi di cosa potessero raggiungere gli sviluppatori indipendenti con l'aiuto di console come la PS3 e l'Xbox 360. Il gioco ha inoltre superato la prova del tempo, nonostante la trama difficile da digerire.
In Limbo, il canovaccio narrativo parrebbe totalmente inesistente, se non fosse che, ad un certo punto, al giocatore viene presentato un misterioso ed errante individuo alle prese con i propri fantasmi. È un gioco che ha uno spirito analogo a quello di titoli come FAR: Lone Sails, Machinarium, Little Nightmares e l'altro gioco di PlayDead Inside, che ti porteranno alla sconvolgente scoperta di strani mondi.
La vera fonte d'ispirazione, però, è stata Another World (pubblicato come Out of this World negli Stati Uniti), il quale ripropone la stessa commistione tra orrore e meraviglia per intrecciare la storia.
A causa della sua bizzarra ambientazione, tra i vari giochi indie, è tuttora difficile tracciare i contorni di Limbo. Il monocolore prevale in modo spaventoso, e tutto appare coperto dalla vegetazione. Lo scenario è quello industriale. Ma oltre a questo, sembra che ci sia qualcosa di primitivo anche nel modo violento in cui viene trattato il protagonista. Difficile non notare un nemico in particolare, che perseguita il nostro protagonista sin dalle prime battute.
Quelli che lo hanno provato, hanno confermato che l'intero comparto sonoro contribuisce a creare un'atmosfera inquietante. È come se Super Mario fosse inspiegabilmente piombato in un film di Tim Burton o Prince of Persia in un film di David Lynch. Siamo certi nel dire, però, che Limbo gode di vita propria.
Stardew Valley
È difficile spiegare la fama di questo gioco in stile Harvest Moon. Creato tra le mura della stanza da gaming da letto di Eric Barone, alias "ConcernedApe", Stardew Valley sembra scavare nei meandri più profondi della vita dei giocatori fin dai tempi del suo esordio nel 2016.
Fino ad allora, i simulatori di vita agreste e bucolica erano un po' come combattere contro i mulini a vento, persino nella rosa dei videogiochi indipendenti. In poche parole, i ragazzi di Natsume non riuscivano a creare un nuovo Harvest Moon neanche per… tutti i cavoli del mondo, per restare in tema.
Benché le serie di simulatori di vita agreste esistano già dal 2008, si può dire che Stardew Valley abbia dato una marcia in più a questo genere. Naturalmente, proprio come nel caso di Minecraft, il successo genera l'imitazione, per cui il numero dei fac-simile di Stardew Valley presenti sul mercato oggi è assolutamente sbalorditivo.
Si pensa che Stardew Valley sia tra i giochi indie per PC più popolari in assoluto. Alla fine di novembre, Farming Simulator 2022 aveva più giocatori attivi su Steam di Battlefield 2042 di EA. Forse, dopotutto, arare i campi rimane ancora una delle più fervide fantasie dei giocatori.
Molti fattori hanno contribuito al successo di Stardew Vallery, non per ultimo il fatto che, in quanto videogiochi indipendenti, sono nati dalla mente di creatori che lavorano da soli. Sapere che basti avere un portatile e una penna può infondere coraggio nei cuori degli aspiranti sviluppatori.
La bellezza di Stardew Valley sembra arrivare dai suoi spazi immensi, che, tuttavia, rischiano di rimanere inesplorati, a volte per tutto il gioco.
Pescare, andare alla scoperta di reperti archeologici, scavare, coltivare e raccogliere frutta e verdura, vivere delle storie amorose o festeggiare qualche ricorrenza sono solo alcune delle attività in cui cimentarsi! Tra i giochi indie in RPG ad opera di ConcernedApe, Stardew Valley sembra essere destinato all'eternità, anche se, purtroppo, non è così.
Sfortunatamente per i fan di vecchia data, potrebbero non esserci ulteriori aggiornamenti di Stardew Valley, sebbene Terraria, un gioco vagamente simile, ci abbia provato. Ti farà piacere sapere, però, che l'ultimo aggiornamento 1.5 di Stardew Valley è incredibile!
Scegli il tuo preferito tra i giochi indie
Come diciamo spesso, è difficile scegliere uno solo tra i migliori giochi indie, poiché ognuno si diverte a modo suo.
Al tempo stesso, bisogna ammettere che alcuni di questi straordinari giochi indie gratis compaiano spesso nelle liste delle migliori offerte in circolazione. Noi te ne abbiamo mostrati un bel paio, nella speranza di aiutarti a scegliere solo il meglio dei videogiochi indipendenti da provare nel 2022!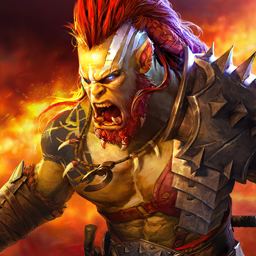 RAID: Shadow Legends
Raccogli 700+ Campioni & Battiti Per La Gloria