Ideas para tu habitación gamer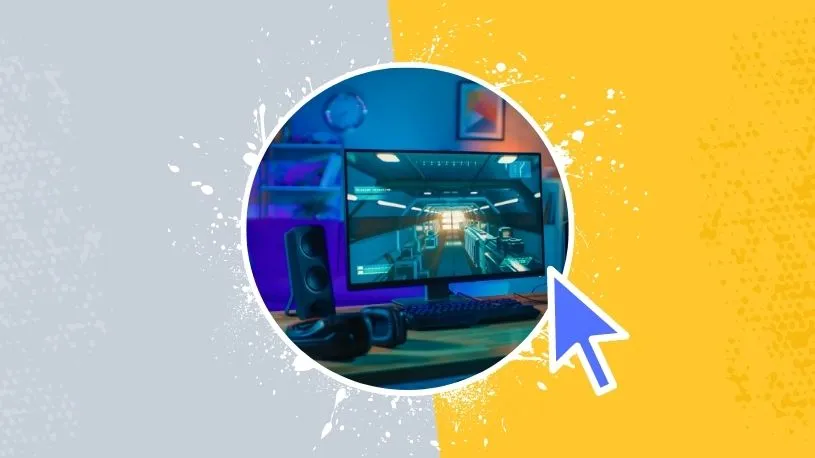 Sin importar si te gusta jugar solo o en grupo con tus amigos, una habitación gamer puede transformar tu juego en una auténtica experiencia inmersiva.

Todos estamos de acuerdo en que los últimos dos años han sido una verdadera locura. Y si estamos pasando más tiempo en casa, ¿no sería mejor hacerlo en una habitación gamer divertida, específicamente diseñada para eso?
¿Qué es una habitación gamer?
Una habitación gamer debe ser considerada como tu propio espacio de escape, una oportunidad para relajarte y adentrarte en mundos virtuales desde la comodidad de tu hogar. Si eres un jugador serio, tener tu espacio recreacional para los videojuegos, que sea cómodo y que optimice la calidad de tu juego es invaluable. Sin importar la edad que tengas podrás tener tu propia habitación juvenil gamer.
¿Cuáles son los accesorios para una habitación de gaming?
La mayoría de las habitaciones gamer de última generación cuentan con una pantalla impresionante para visualizar tus juegos para PC o consola. Incluso podría tener múltiples pantallas, dependiendo de la naturaleza del juego.
Los sistemas de sonido de alta calidad que brindan audio en HD también contribuyen a sumergirte en la acción. Asimismo, un mobiliario cómodo y, a su vez, sofisticado hace que las largas horas de juego sean un poco más amenas.
¿Cómo diseñar los cuartos gamer?
Al momento de diseñar cuartos gamer siempre hay que tener en cuenta la funcionalidad. Y sí, sabemos lo que estás pensando, también los costos son relevantes. Pero, no te preocupes, una vez que identifiques qué tipo de espacio quieres, hay maneras de llevar a cabo la decoración de una habitación gamer barata. Solo debes empezar desde lo más básico.
¿Quieres una habitación juvenil gamer o prefieres un espacio con un toque más contemporáneo? Define tu estilo y ya podrás pasar a darle forma a tu espacio.
En principio, en un mundo ideal, tu habitación no tendría ventanas que dejen pasar la luz natural que se refleje en tu pantalla o pantallas.
En caso de que tu habitación gamer sí tenga ventanas, procura mantener las pantallas tan alejadas de ellas como puedas; o podrías invertir en persianas enrollables que proporcionen total oscuridad. También puedes considerar tener repisas en la pared y almacenar tus accesorios para habitación de gaming si el espacio en tu mesa es escaso.
¿Cómo convertir tu dormitorio en un dormitorio gamer?
Si estás pensando cómo ser streamer y convertir tu dormitorio o tu área de recreo en tu propia zona gamer, lo primero y principal es tener una silla gamer.
Puedes conseguir sillas que sirvan tanto para juegos para PC y consola, y también simuladores de deportes como automovilismo.
Los accesorios para una habitación de gaming, como la iluminación inteligente, el almacenamiento y las diferentes decoraciones, pueden contribuir a crear la temática perfecta para tu habitación de gaming.
Bien seas un ávido jugador de juegos de acción y juegos de estrategia para PC o el propietario de un flamante ejemplar de la última generación de consolas, te conviene revisar las siguientes 10 ideas para que tu habitación gamer sea la envidia de tus colegas.
1. Ideas fundamentales de dormitorios gamer para entusiastas de los RPG
Como bien sabes, los juegos RPG te transportan a un mundo virtual de ficción. Aquí debes asumir el control del protagonista del juego y tomar decisiones cruciales para el desarrollo de cada personaje de juego.
Los RPG tienen la capacidad de proporcionar las experiencias más envolventes de mundo abierto que existen; en base a esto, evalúa invertir una cantidad considerable para tener la pantalla más grande que puedas. Si se trata de cuartos gamer de ordenador, busca un monitor curvo con vista panorámica que te ofrezca una imagen verdaderamente expansiva.
De la misma manera, en el caso de los juegos para consola, las pantallas curvas de resolución 4k contribuyen a crear una imagen que te acoge y garantiza una visualización dinámica.
Si te apasiona un título RPG en particular, tienes la opción de decorar tu habitación gamer con la temática de tus juegos favoritos. Por ejemplo, los juegos medievales se verían y se sentirían genial si lo juegas en una taberna al mejor estilo de Dungeons & Dragons, que puedes disfrutar durante tus sesiones de RPG, e incluso después.
2. El mejor diseño de dormitorio gamer para juegos de disparos
Digamos que más bien eres un disparador mordaz (en los videojuegos, claro está), entonces querrás tener un diseño que te de un enfoque de precisión en situaciones de gran presión.
Seas un francotirador o alguien con la velocidad y precisión necesaria para salir al terreno y enfrentarte con un rifle en combate, lo mejor sería que no te pongas muy creativo con la iluminación de tu habitación.
Evita las luces de neón y las áreas con retroiluminación brillante que puedan desviar tu atención de los objetivos en la pantalla.
Lo ideal sería que inviertas en una silla gamer que te permita relajarte y enfocarte. Puedes encontrar sillas con respaldos completamente reclinables, por lo que puedes sentarte con la inclinación que mejor te parezca para conseguir el ángulo de puntería perfecto en la pantalla.
Además de la silla ergonómica, sería bueno que tengas parlantes de repisa o de escritorio para que sientas la descarga de adrenalina al sonido de los disparos en tus oídos. Si se trata de un juego de disparos para ordenador, evalúa invertir en un teclado retroiluminado que te facilite encontrar las funciones de las teclas en un instante.
3. Cómo crear el mejor dormitorio de gaming para videojuegos de carreras
Si lo tuyo es la velocidad, ¿por qué no invertir algo de dinero y tiempo en tu propio simulador de cabina de piloto de carreras en casa? Es lo más cercano a sentarse en los autos de la Fórmula 1 o los fantásticos autos que estarás corriendo en la pantalla.
La base de todo son los gráficos. Si vas a correr con la vista de una cabina de la F1, es importante que tengas una vista panorámica de la pista.
Siendo así, una buena idea sería instalar tres pantallas de monitor que, con el ángulo adecuado, proporcionen una cobertura espectacular de la pista hacia el frente y de los vehículos que te rodean; ideal para sobrepasar o repeler a tus contrincantes humanos o de IA que intenten adelantarte.
¡Ahora imagina disfrutar de los juegos con los mejores gráficos en una habitación así!
En segundo lugar, consigue un volante para videojuegos con pedales, preferiblemente uno que ofrezca retroalimentación del motor, para una experiencia cargada de realismo. También puedes conseguir asientos de carreras que quedan cerca del piso, tal como si estuvieras en una cabina de piloto de la F1.
Estos asientos cuentan con una capacidad de elevación confiable. La altura y la tensión usualmente es completamente adaptable a cualquier gamer.
4. El dormitorio de gaming ideal para juegos de estrategia
Cuando se trata de vencer en los juegos de estrategia, la clave es estar un paso adelante. Si eres capaz de planificar y pensar con anticipación, siempre estarás en la delantera.
Por esta razón, los gamers de estrategia deben asegurarse de tener un amplio espacio en su escritorio para planear y elaborar estrategias en medio del juego. Los juegos de estrategia por turnos ameritan que te relajes y estudies tu próxima jugada.
Puede que necesites suficiente espacio para tener papel y lápiz o para una pizarra de estrategia; en todo caso, lo fundamental es que tengas un espacio libre para planificar tus ataques.
Si tienes una habitación gamer pequeña, es buena idea que inviertas en un centro de entretenimiento para ahorrar espacio, en el que puedas colocar tu ordenador o consola y así dejar tu escritorio libre de desorden.
Evalúa tener un escritorio o gabinete con cajones, especialmente si tu escritorio gamer hace las veces de escritorio de trabajo.
Al igual que los teclados gamer para shooters, a los jugadores de estrategia les viene muy bien un teclado con retroiluminación. Esto les ayuda a mejorar la estética general de la instalación gamer, así como a encontrar las teclas de acción cuando llega el momento de atacar.
Sí, sabemos que esto no es necesariamente lo que llamaríamos una habitación gamer barata, pero te aseguramos que cada céntimo invertido valdrá la pena.
5. El mejor diseño de habitación gamer para jugadores competitivos
Si tienes serias intenciones de convertirte en un gamer profesional de los eSports competitivos, necesitarás un ambiente de juegos que te permita alcanzar tu máximo potencial.
Primero que nada, debes minimizar las interrupciones externas. Una buena idea es insonorizar tu dormitorio de gaming; de esta manera garantizas la concentración en tu juego. Al mismo tiempo, si tienes vecinos, con esto te aseguras de no perturbarlos con tus videojuegos.
Cualquier silla de eSports que elijas debe ser ergonómicamente diseñada para largos periodos de juego. Asegúrate de que sea completamente ajustable para que se adapte a tu estatura.
Esto es de vital importancia para evitar sentarte encorvado frente a tu escritorio y asegurar que tus brazos estén a la misma altura que tu ratón y teclado. De esta manera te proteges de dolencias indeseadas, como las lesiones por esfuerzo repetitivo.
Lo ideal es que un jugador competitivo como tú tenga una instalación con múltiples pantallas; las necesitarás para jugar, interactuar e investigar de forma simultánea, sobre todo si participas en eSports multijugador.
Tal vez puedas salirte con la tuya con una pantalla grande para relajarte entre las sesiones y combinar varias pantallas más pequeñas para tus videojuegos.
Por otro lado, la iluminación ambiental también puede ayudar a crear el ambiente adecuado antes, durante y después de tus sesiones.
6. El mejor diseño de habitación gamer de deportes
¿Te gustan los juegos de simulación de deportes como FIFA y Madden? De seguro querrás tener una instalación gamer en casa en la que puedas dejarte llevar y sumergirte en el calor de la batalla.
Una solución inteligente con la que han dado algunos gamers es usar un monitor panorámico con relación de aspecto 5120x1440. Con esto logran visualizar 90 % del campo en FIFA y así tener una perspectiva inmensa a medida que se desarrolla la acción.
Otra forma efectiva de sumergirte en los videojuegos de simulación deportiva es invertir en un sistema de home theater apropiado.
Asegúrate de que el sistema encaje perfectamente en tu centro de entretenimiento o sobre el escritorio de tu ordenador. Es preferible que cuentes con sonido envolvente para que puedas sentir el ruido del público y el ambiente en el campo.
Si juegas un deporte en particular, puedes elegir esa temática para decorar tu habitación gamer. Para FIFA, por ejemplo, ¿qué tal si conviertes tu espacio de videojuegos en un estadio de fútbol?
Puedes usar calcomanías para integrar los asientos y arquerías en las paredes, para que sientas que juegas en el mismísimo Santiago Bernabéu o en el Camp Nou.
7. La mejor decoración de una habitación gamer para jugadores de arcade
¿Eres de los que se pone a añorar el pasado? Entonces no sería mala idea convertir tu espacio de entretenimiento en una habitación gamer de arcade.
Sabemos que no te puedes resistir a los videojuegos arcade clásicos de la vieja escuela, ¡pues ríndeles tributo!
Consigue e instala algunas máquinas arcade en tu habitación, preferiblemente retiradas de las ventanas para evitar que el reflejo de la luz natural caiga sobre sus pantallas.
La adquisición de varias máquinas arcade y pantallas contribuyen a crear un ambiente competitivo que, estamos seguros, tú y tus colegas disfrutareis.
Incluso, puedes llevar la experiencia arcade a otro nivel usando decoración temática inspirada en tus títulos favoritos.
Podría ser Pac-Man, Space Invaders o cualquier otro éxito de los juegos retro ochenta y noventa. También tienes la opción de armar tus propios gabinetes arcade con controles de consola de la vieja escuela, joysticks y otros accesorios para habitación de gaming clásicos.
Serían una excelente decoración para la habitación gamer, además de que contribuyen a crear la atmósfera que celebre la nostalgia por los videojuegos desde un lugar muy personal.
8. Cómo crear el ambiente perfecto para videojuegos de miedo
Los juegos de miedo son de lo más estremecedor y evocador que hay. Si lo tuyo son las sesiones de videojuegos escalofriantes que te aceleran el corazón, es importante que tomes en cuenta algunas ideas para tu habitación gamer que sacan lo mejor de tus títulos favoritos en el género de miedo.
Primero que nada, mantén la habitación intensamente oscura. Sería ideal que uses un sótano o una habitación interna que no tenga ventanas ni luz natural.
Si no es posible, haz todo lo que puedas para evitar que entre la luz, sea con una contraventana, cortinas o persianas.
Una vez que la luz externa no pueda entrar, también debes tratar de mantener la iluminación interna al mínimo. Usa iluminación de acento alrededor de tu sistema de entretenimiento y coloca en tus paredes cualquier decoración espeluznante que desees.
Los reflectores debajo de la decoración pueden darle un efecto dramático e imponente. Pueden ser máscaras, calcomanías que brillan en la oscuridad o alguna pintura estremecedora, como manchas de sangre falsas.
Cuando de juegos de miedo se trata, son los efectos de sonido y una banda sonora adecuada los que se encargan de crear la tensión.
En este sentido, si estás buscando una nueva silla gamer para tu habitación gamer de terror, toma en cuenta una que tenga parlantes incorporados alrededor de tus oídos; así te aseguras de tener un sonido envolvente que te pondrá los pelos de punta. La combinación de tantos sentidos como sea posible te catapultará a la trama.
9. Un magnífico diseño de habitación gamer de MMO
Lo principal para cualquier MMO es un escritorio considerable. Si eres un gamer leal a los juegos para PC y disfrutas la emoción de los juegos multijugador masivos en línea, necesitarás un buen espacio para trabajar.
Este espacio te permitirá tener una instalación con múltiples pantallas o un monitor panorámico si así lo prefieres. También tendrás el lugar suficiente para poner un micrófono exclusivo, por si necesitas comunicarte claramente en tiempo real durante tus sesiones de MMO.
Siendo un gamer de MMO integral es probable que vayas a pasar días, semanas e incluso años en los mundos virtuales de tu elección. De ahí la importancia de pensar de manera práctica a la hora de diseñar tu habitación gamer.
Si juegas un MMO en particular, como World of Warcraft, en ese caso podrías encontrar accesorios especializados para optimizar tu juego. Existen algunos teclados de WoW con conjuntos de teclas especiales para WoW; es el caso también de Lord of the Rings Online.
También hay una gran variedad de estatuillas referentes a los juegos MMO, como WoW y Lord of the Rings, disponibles para personalizar aún más tu habitación gamer.
Asimismo, puedes hacerte con modelos de réplica aún más grandes, diseñados para exhibición.
Algo como esto puede ser el entorno ideal para tu centro de entretenimiento, la cereza del pastel sobre el perfecto espacio temático exclusivo para ti.
Con esto ya estarás listo para disfrutar de un buen MMO y de los mejores juegos gratis online.
10. Cómo crear una habitación gamer evocadora para los juegos de acción
Los juegos de acción son de los más veloces que encontrarás en cualquier PC o consola.
Seguramente ya has experimentado esa mezcla balanceada entre la emoción y la rabia del jugador a lo largo de los años. Sin importar cuánto varíen tus emociones, sabemos que quieres disfrutar de tus videojuegos de acción en la comodidad de una habitación de gaming en la que puedas sumergirte.
El sonido es lo primero que viene a la mente cuando se trata de crear una habitación gamer para juegos de acción. Los más modernos de este género de juegos producen sonido multicanal; en este sentido, debes pensar en colocar al menos cinco o incluso hasta siete bocinas.
En caso de tener una habitación gamer pequeña, una barra de sonido multicanal que puedas colocar en tu escritorio o centro de entretenimiento puede ayudarte a distribuir el sonido envolvente del juego de la manera más equitativa posible.
Si eres fanático de un título de acción en particular, ¿te animas a decorar tu habitación gamer según eso? Tomemos el ejemplo de la franquicia Halo; un fanático diseñaría un ambiente de juegos futurista, con el mobiliario, la decoración y los accesorios más contemporáneos.
Básicamente, se trata de incluir cualquier elemento que te transporte al futuro apenas entres a jugar en tu habitación gamer. La iluminación inteligente puede contribuir a crear una atmósfera más vanguardista y moderna para juegos de acción futuristas.
Una amplia variedad de ajustes de color te ayudará a ambientar tu habitación para los diferentes niveles o misiones, si así lo deseas.
El diseño de tu habitación gamer depende de ti
El punto no es tener una habitación gamer barata o lujosa; no importa si es una habitación gamer pequeña o grande. Incluso, puedes elegir tener una habitación juvenil gamer o una más elegante. Lo verdaderamente fundamental es que dejes volar tu imaginación para crear tu propio espacio.
A la larga, crear la habitación gamer perfecta se trata de diseñar un ambiente que te permite desconectarte completamente del estrés y las tensiones de la rutina diaria.
Las habitaciones gamer deberían estar desligadas de la realidad y, con suerte, estas ideas de diseños y accesorios te darán mucho que pensar. La clave es adentrarte en el mundo que quieras crear y convertirte en parte de él por un tiempo.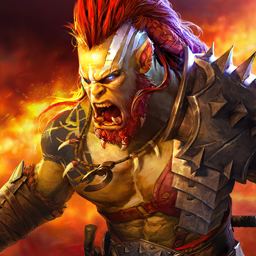 RAID: Shadow Legends
Colecciona 700+ Campeones y lucha por la gloria