Cómo ser un gamer profesional: competir, hacer streaming y obtener dinero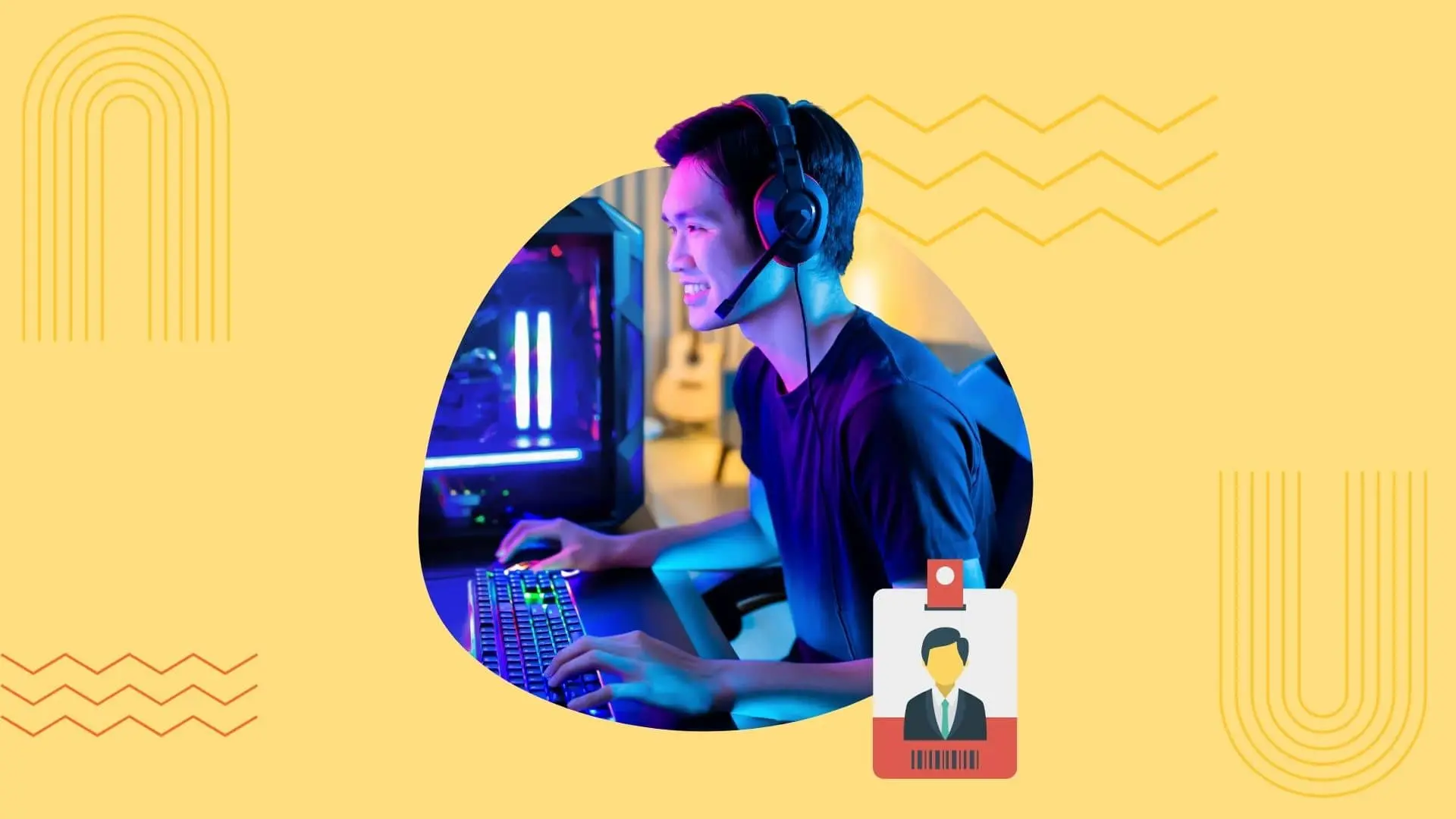 Casi todos disfrutamos de los juegos de una forma u otra. De hecho, los humanos hemos estado jugando por miles de años, aunque el concepto de ganar dinero mediante un subgénero de juegos, específicamente de los videojuegos, es relativamente nuevo.

En efecto, antes de la década de los 90, el término jugador profesional de videojuegos o "gamer profesional" ni siquiera existía. No fue sino hasta que Dennis "Tresh" Fong se convirtió en el Michael Jordan de los vídeojuegos que todo esto cambió. Más adelante conoceremos su historia y veremos cómo es que este empresario es considerado el primer gamer profesional.
Antes de avanzar, primero debemos establecer ciertas reglas básicas y definir a qué nos referimos cuando hablamos de un "gamer profesional", así como aprender cómo ser un jugador profesional de videojuegos.
¿;Qué significa ser un gamer profesional?
Es difícil definir qué es ser un gamer profesional, ya que no hay ningún formulario de inscripción que llenar para aprender cómo ser gamer. Ahora bien, hay un consenso general en el hecho de que un profesional obtiene todo, o una mayoría significativa de su ingreso de jugar videojuegos.
En la mayoría de los casos, un gamer profesional participa en competencias como The International, los torneos de ESL Gaming y el Campeonato Mundial de League of Legends, bien sea de forma individual o como parte de un equipo, dependiendo de cómo funcione el juego. Normalmente, los competidores juegan como miembros de un equipo u organización como Evil Geniuses o NaVi.
Pero no tienes que ser un jugador profesional de videojuegos competitivo para convertirte en un gamer profesional. Si bien es cierto que, al principio, solo aquellos que participaban en torneos de alto nivel y ganaban dinero eran considerados gamers profesionales, gracias al internet y al crecimiento de la industria de los videojuegos a lo largo de los años, las personas sin habilidades de talla mundial pueden vivir de esto.
Tenemos, por ejemplo, a los youtubers Henry y Jeannie del canal MxR Plays. Este dúo juega videojuegos, pero alcanzaron la fama haciendo reseñas de ellos. De esta manera, aunque no son exactamente gamers competitivos, tradicionalmente hablando, son profesionales porque están profundamente ligados al negocio.
¿;Qué hace un gamer profesional?
Para saber cómo ser un jugador profesional de videojuegos es importante saber qué hacer. Un gamer profesional compite en torneos y/o tiene presencia en línea mediante sus reseñas, promociones, o cualquier interacción que tenga con los diferentes campos de la industria. En simples palabras, si alguien gana dinero con los videojuegos y juega en algún nivel, puede ser considerado un profesional.
Teniendo esto en cuenta, te presentamos algunas de las maneras en las que un gamer profesional puede ganar dinero:
La historia del gaming profesional
Ahora que tenemos una idea de lo que son los videojuegos como profesión, debemos tener claro cómo llegamos a donde estamos hoy en día. Para eso, vamos a viajar en el tiempo hacia los primeros días de las competencias de videojuegos y los eSports.
1972: Torneo de Spacewar! en Stanford
El primer evento de esports reconocido se llevó a cabo en la Universidad de Stanford en 1972. Los equipos de estudiantes se enfrentaron en Spacewar! y el ganador recibió una suscripción anual a la revista Rolling Stone.
1980: Campeonato de Space Invaders
El torneo de Stanford fue el resultado del incipiente interés, no solo en los videojuegos, sino también en las competencias que pueden generar. Este interés se convirtió en frenesí cuando Atari creó el torneo de Space Invaders. 10 000 jugadores entraron a la competencia, y la veterana de los videojuegos, Rebecca Heineman, salió vencedora.
Heineman fue la primera en convertirse en campeona de los eSports y ha tenido una larga trayectoria como desarrolladora de videojuegos.
1997: Dennis Fong y Quake
Si bien Heineman es reconocida como la primera campeona de eSports, Dennis Fong está en el Libro Guinnes de Récords Mundiales como el primer gamer profesional de todos los tiempos. Fong jugaba cuando las conexiones LAN ya permitían vincular los juegos para PC.
A su vez, esto causó una oleada de torneos a lo largo y ancho de los EE.UU y Asia. Cabe destacar que, durante cinco años, Fong ganó cada torneo en el que participó.
Sus actuaciones le hicieron recibir dinero suficiente como para ganarse la vida jugando videojuegos. Su momento de oro llegó en 1997, con el triunfo en el Torneo de Quake Red Annihilation en la Electronic Entertainment Expo (E3).
Esta victoria consolidó su puesto como el mejor gamer del mundo y lo hizo merecedor de un Ferrari 328GTS rojo que pertenecía al cocreador del de Quake, John Carmack.
Impulsado por el éxito del Torneo de Quake, Angel Daniel Muñoz fundó la Cyberathlete Professional League (CPL). La liga estaba abierta solo a mayores de 17 años y contaba con un premio monetario listo para ser reclamado.
En un año desde su lanzamiento, ya había docenas de gamers profesionales compitiendo por premios de más de 15 000 dólares, que era una gran suma de dinero en ese momento.
1998: Torneo de StarCraft
El ascenso de Fong a la fama y el crecimiento de la CPL generó un desarrollo significativo en la escena de los eSports en poco tiempo. El torneo de StarCraft de 1998 fue otro momento memorable de la industria.
A partir de ese primer evento, nació la Global StarCraft II League (GSL). Con sede en Corea del Sur, la liga se ha convertido en una atracción internacional, vista por más de 50 millones de personas cada año.
2000: World Cyber Games
Los World Cyber Games avanzaron por el camino allanado por la CPL y StarCraft. También le abrió la puerta a otra serie de torneos profesionales llevados a cabo bajo la etiqueta de la Major League Gaming, una organización profesional de deportes electrónicos.
2017: Más dinero y más profesionales
La historia de los videojuegos muestra una progresión clara desde eventos de aficionados hasta ligas profesionales, que han generado una industria multimillonaria. Tal es así, que una persona promedio ahora puede descubrir cómo convertirse en un jugador de eSports y ver esto como una opción viable de carrera profesional; y es que hay suficiente dinero dentro de la industria de los videojuegos como para que las personas puedan tener su sustento.
Por ejemplo, en 2017, la cantidad total pagada en premios a los jugadores de eSports fue de 110.6 millones de dólares. Solo en un torneo el premio podía llegar a ser más de 24 millones de dólares.
¿;Cuánto gana un gamer profesional?
La historia nos ha enseñado que los videojuegos pueden ser más que un pasatiempo, y ahora querrás saber cómo ser un gamer. Si tu objetivo es dedicarte a los deportes electrónicos, necesitas tener las habilidades adecuadas, y, no menos importante, tienes que saber cómo puedes generar dinero.
Los mejores gamers profesionales ganan millones de dólares cada año, aunque no olvidemos que ellos son parte de la élite. El jugador profesional de videojuegos promedio no gana tanto.
Para que tengas una idea general, un gamer profesional de eSports que está en la nómina de un equipo puede ganar entre 1 000 y 5 000 dólares al mes como salario básico. A parte de eso, los equipos ganadores se reparten cualquier premio en efectivo que obtengan.
Por lo tanto, es posible ganar significativamente más que el salario base si eres un jugador con éxito. Pero, como todos sabemos, algunos ganan y otros pierden, por lo que tal vez no te paguen el mejor salario.
Pero no olvidemos que todavía es posible ganar más de 60 000 dólares como gamer profesional, incluso en los niveles más bajos.
Gamers y celebridades
Los gamers son las celebridades de estos tiempos. De hecho, muchas de las estrellas originales eran celebridades en Corea del Sur, y otras partes de Asia, mucho antes de que internet les diera a todos la posibilidad de ser famosos.
Tenemos el ejemplo del francés Bertrand Grospellier, también conocido como ElkY, quien tuvo tanto éxito en Corea que se mudó allí durante su época de gamer profesional. Posteriormente, volvió a Francia al convertirse en una celebridad del póker igualmente reconocido.
Hoy en día es mucho más fácil para los jugadores de videojuegos profesionales ganar notoriedad y conseguir seguidores. Las plataformas de Twitch, YouTube, Twitter e Instagram son redes públicas que las personas pueden usar para alcanzar la fama por sus propios medios.
Efectivamente, dominar el arte de la autopromoción es una parte importante de aprender cómo convertirse en un gamer profesional. La imagen que retratas es una gran parte de esta autopromoción. Crea algo que refleje tu estilo con este creador de logos gaming. Si puedes promoverte en las redes sociales, tienes la posibilidad de ganar dinero en esta industria.
Es más, hay muchos gamers que no han podido ganar un torneo profesional, pero son cautivadores y tienen algo que les interesa a ciertas personas, por lo que ganan dinero en línea. En esencia, estas personas son celebridades de internet que disfrutan los videojuegos.
Entonces, si estás interesado en llevar la vida de un gamer profesional, debes identificar cuál es tu nicho. ¿;Tienes las habilidades suficientes para convertirte en un competidor de primera categoría? o más bien ¿;eres alguien que ama los videojuegos y sabe cómo entretener a las personas?
Si te identificas con el primero, entonces investiga cómo convertirte en un jugador de eSports. Si lo tuyo es lo segundo, entonces debes buscar cómo convertirte en un gamer profesional. Esta es una distinción sutil, pero importante. Hay quienes están hechos para ser competidores de élite, otros para entretener.
Ambos tipos de personas pueden ser gamers que operan a un nivel profesional, es decir, viven de eso. Sin embargo, a los competidores se les conoce mejor como jugadores de eSports, mientras que a los que entretienen se les conoce como gamers profesionales.
¿;Quién es el gamer número 1 del mundo?
Debido a la naturaleza dinámica de los juegos en línea, el gamer profesional de máximo nivel en el mundo depende en gran medida del periodo de tiempo y de cómo se calcula. Puede ser por juegos, dinero o premios ganados.
Entre los mejores jugadores del 2021 se encuentra Johan "N0tail" Sundstain (quien también entró en la lista de los 30 menores de 30 de Forbes) con más de 7 millones de dólares en premios. ¿;Que si esto lo convierte en el mejor gamer del mundo? Es posible
No obstante, hay muchos otros jugadores fantásticos con habilidades tremendas. Otros jugadores de élite que hay que tener en la mira son Tyson "TenZ" Ngo, Kyle "Bugha" Giersdorf, y Lee "Faker" Sang-hyeok.
Cómo convertirse en un gamer profesional
Ya hemos hablado acerca de los matices de los videojuegos profesionales, cómo las personas se ganan la vida, cómo se diferencian los competidores de los entretenedores, y también hemos analizado la evolución de la industria. Nos queda solo una pregunta por responder: ¿;Cómo puedes convertirte en un jugador profesional?
Es una pregunta de la que muchos entusiastas quisieran recibir una respuesta sencilla, pero, desafortunadamente, no hay una ruta directa a la cima. La buena noticia es que hay muchos caminos que se pueden tomar.
Como hemos dicho, ser un gamer profesional puede significar varias cosas diferentes. Podrías ser parte de un equipo que compite en eSports profesionales, o podrías ser una celebridad en internet y jugar videojuegos para entretener a las personas.
A menudo, tener éxito en lo primero te lleva a lo segundo. Aunque no necesitas ser un profesional de los eSports que ha sido premiado para convertirte en una celebridad en internet.
Siempre que ames los videojuegos, tengas algo interesante que decir, y encuentres tu nicho, podrías tener suficientes seguidores para ganar dinero en esta industria. Probablemente esto sea más sencillo que convertirse en un competidor de clase mundial, no significa que sea fácil, pero si tienes que escoger uno de estos dos caminos, este es ciertamente el menos arduo.
Para ayudar a convertirte en un competidor profesional de eSports, te presentamos los pasos que puedes seguir para acercarte a esa meta:
Encuentra tu nicho
Todos tienen un juego favorito, algunos se van por un juego de disparos en primera persona (FPS), mientras que otros prefieren los juegos de estrategia en tiempo real (RTS). Debes determinar cuál es el subgénero que más disfrutas y para el que, a su vez, tengas un talento natural.
Escoge tu plataforma
De la misma forma en la que debes determinar cuál es tu juego ideal, también tienes que encontrar tu plataforma ideal. Tal vez seas un potencial profesional en PC, o quizás un héroe de Xbox.
Juega, practica y juega más
No existe un sustituto del trabajo duro. Podemos disfrutar los juegos, pero esto es un trabajo. Muchos de los mejores gamers profesionales practican hasta 10 horas al día. Más allá de jugar, también debes analizar tus sesiones, usar simuladores para probar tus estrategias y finalmente poner en práctica tus habilidades.
Ponte a prueba
El último paso para convertirte en un gamer profesional de eSports es ganar. Participa en tantos torneos como puedas. Inicia en el circuito local de aficionados, hazte con algunos triunfos y parte de allí. Mientras más ganes, mejor será tu perfil.
Básicamente, es difícil ignorar a un ganador y, si puedes demostrar que eres un jugador superior, los equipos y patrocinadores vendrán a por ti. Además de eso, recuerda, ¡disfrútalo!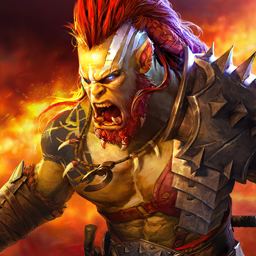 RAID: Shadow Legends
Colecciona 700+ Campeones y lucha por la gloria