Creating Your Perfect Gaming Room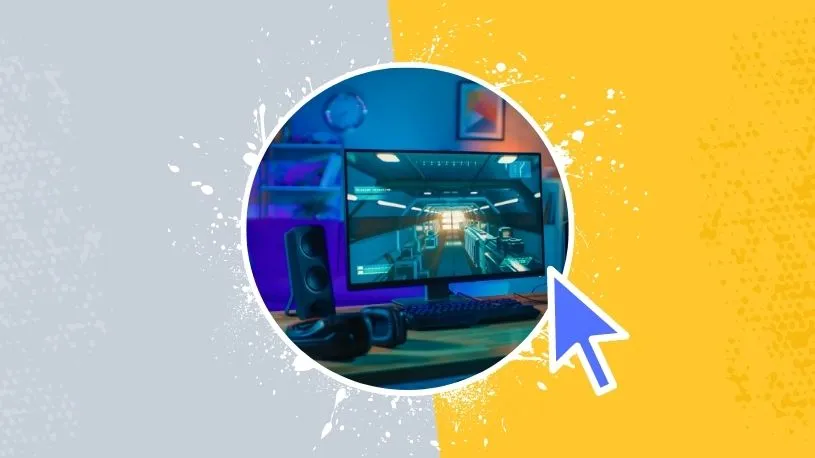 It doesn't matter whether you're a solo gamer or you play video games as part of a collective with friends: having a cool video game room at home can radically improve the immersion and authenticity of your gaming experiences.
The last 24 months have been a very strange time indeed, but if we're going to be spending more of our time indoors, we might as well do so in a fun, purpose-built gaming room, right?

What's a Gaming Room?
A gaming room should be considered your very own area for escapism. A chance to relax and enter new virtual worlds in the comfort of your home. If you're a serious gamer, having a recreational gaming space that's comfortable and enhances your gameplay is worth its weight in gold.
What Does a Gaming Room Have?
Most state-of-the-art gaming rooms will have an impressive screen to display your PC or console games. It might even be multiple screens, depending on the nature of the game.
High-quality sound systems that deliver HD-quality audio can also help to immerse you in the action, while stylish yet comfortable furniture makes hours-long gaming sessions that little bit better.
How Do You Lay Out a Gaming Room?
Always keep in mind practicality when designing a gaming bedroom. In an ideal world, your room will be without windows that encourage natural light to shine in and reflect onto your screen(s).
If your video games room does have windows, keep the screens as far away from the windows as possible or invest in roller blinds that can provide blackout coverage. Also, consider wall-mounted shelves to store gaming accessories if tabletop space is at a premium.
How Do I Make My Room Like a Gamer Room?
If you're looking into turning your bedroom or leisure space into your very own gaming zone, first and foremost you need a gaming chair. You can get chairs that suit both PC and console gaming, as well as simulators for sports like motorsport.
Gaming room accessories like smart lighting, storage, and decorations can all help to create an on-point theme for your gamer room.
Whether you're an avid player of PC-based action games and strategy games or you've successfully acquired one of the next-generation consoles, check out the following 10 ideas to make your gaming bedroom the envy of your pals.
1. The Ultimate Gaming Room Ideas for RPG Enthusiasts
As with any RPG title, you are transported to a fictional, virtual world, taking control of a game's protagonist and making crucial decisions in the development of each character.
With RPGs capable of delivering some of the most immersive, open-world experiences available, consider investing heavily in the biggest screen size possible. If it's a desktop gaming room, look for a curved panoramic desktop monitor that offers truly expansive visuals.
Similarly, for console games, curved 4K screens can help to create a visual that welcomes you in and ensures a vibrant display.
If you are passionate about a particular RPG title, you could always decorate your space in the theme of your favorite games. For instance, a medieval RPG would look and feel great when played in a Dungeons & Dragons-style tavern that you can enjoy during and after RPG sessions.
2. The Best Gaming Room Setup for Shooters
If you're more of a sharp-shooter (in gaming terms), you'll want a game room setup that gives you laser-like focus in highly pressurized situations.
Whether you're a sniper or someone with the speed and accuracy to engage in rifle combat on the ground, it's probably a good idea not to get too creative with the lighting in your room.
Avoid neon lights and bright backlit areas that can detract your attention from the targets at hand on-screen.
In an ideal world, you would want to invest in a gaming chair that makes it easy to sit back and focus. You can find gaming chairs with backrest reclines at full tilt, allowing you to sit at whichever angle you find best to get a perfect aim on-screen.
Aside from an ergonomic chair, you'll want either desktop or bookshelf speakers to provide the adrenaline rush of gunfire ringing in your ears. If it's a desktop shooter game, consider investing in a backlit keyboard to make it easier to find your key functions in an instant.
3. How to Create the Best Racing Video Game Room
If you have a need for speed, why not invest some time and money into creating your own sim racing cockpit at home? It's the next best thing to physically sit inside the Formula 1 cars or supercars you may be racing on-screen.
It all starts with the visuals. If you're going to be racing with a view of an F1 car cockpit, it's important you have panoramic views of the racetrack.
That's why it's a good idea to put together a trio of monitor screens that, angled correctly, provide awesome screen coverage of the track ahead and the vehicles around you – ideal for overtaking and fending off overtakers from your AI and human rivals.
Get yourself a video game steering wheel with pedals, preferably ones that offer motor feedback for the utmost realism. You can also get racing game chairs that sit really close to the ground, just like you would in an F1 cockpit.
These seats also have reliable weight capacity and the height and tension is usually fully customizable for any gamer.
4. Ideal Games Room Ideas for Strategy Gamers
When it comes to winning at strategy games, it's all about being ahead of the curve. If you're able to plan and think ahead, you'll always be able to stay ahead of that eight ball.
That's why strategy gamers should always ensure they have plenty of desktop space for planning and strategizing mid-game. Turn-based strategy games may require you to sit back and consider your next move.
Whether it's enough space for pen and paper or a strategy board, you'll need the headspace to plan your attacks.
If space is tight, it's a good idea to invest in a space-saving entertainment center that can house your desktop unit or console and leave your desk space clutter-free.
Consider a desk or cabinet that has pull-out drawers or cabinets, particularly if your gaming desk doubles up as a work desk.
As with gaming keyboards for shooters, strategy gamers like you would benefit greatly from a backlit keyboard. This will help to improve the overall aesthetic of your gaming setup and find those all-important action keys when the moment's right to strike.
5. Best Gaming Room Layout for Competitive Gamers
If you are serious about becoming a competitive eSports professional, you'll need a gaming environment that allows you to be the best you can be.
First and foremost, it requires minimal external interruptions. It's a good idea to soundproof your games room, this will ensure you can focus squarely on your gaming. Equally, if you have neighbors it will ensure you don't disrupt them with your gaming either.
Any eSports chair you choose should be ergonomically designed for long spells of gaming. Make sure it is fully adjustable to suit your height.
This is vital as it will prevent you from sitting hunched over your desktop and ensure your arms sit at the same height as your mouse and keyboard. This can guard against unwanted ailments such as repetitive strain injury.
Ideally, a competitive gamer like you should have a multi-screen setup. You'll want to be able to play, interact and research simultaneously, particularly if you're involved in multiplayer eSports.
You might be able to get away with one large screen for unwinding between sessions and multiple smaller screens combined for your gaming. Ambient lighting can also help to set the mood before, during, and after your sessions.
6. The Perfect Video Gaming Room Setup for Sports Gamers
Do you play sports simulation games like FIFA and Madden? You'll want a gaming setup at home that you can kick back and immerse yourself in the white heat of battle.
One clever option that some gamers have managed to achieve is using a widescreen monitor on a 5120x1440 aspect ratio. This has enabled them to view 90% of the pitch on FIFA, giving them immense perspective as the action unfolds.
Another effective way to immerse yourself in sports simulation games is to invest in a suitable home theater system.
Ensure the system fits neatly within your entertainment center or atop your gaming desktop. Surround sound would be preferable to help you feel the crowd noise and the on-field atmosphere.
If you play a particular sport, you could always choose to theme your new games room around it. If you exclusively play FIFA, why not turn your gaming environment into a soccer stadium?
You could use decals to embed seats and goals on the walls to make you feel like you're playing in the middle of an iconic arena like Wembley or Old Trafford.
7. How to Set Up Your Gaming Room for Arcade Gamers
If you find yourself yearning for a sense of nostalgia, why not turn your entertainment space into an arcade gaming room? If you are a sucker for vintage, old-school arcade gaming, pay homage to it.
Locate and install some arcade machines in your room – preferably away from windows to prevent the glare of natural light on the classic screens of these machines.
The addition of multiple arcade machines and screens helps to create a competitive atmosphere that you and your friends are sure to enjoy. You could take the arcade gaming experience to another level with themed décor inspired by your favorite titles.
It could be Pac-Man, Space Invaders, or any other title that was big in the 80s and 90s. You could always build your own classic arcade machine cabinets using old-school console controllers, joysticks, and other retro gaming paraphernalia.
They make for excellent decoration and help to set the tone of this celebration of gaming nostalgia in a personalised way.
8. Creating the Perfect Gaming Environment for Horror Gamers
Horror games are some of the most spine-tingling and atmospheric you'll find. If sweaty palms and heart-pounding gaming sessions is your bag, it's important to consider some gaming room ideas that bring out the best in your favorite titles in the horror genre.
First and foremost, you should look to keep the lighting dark and intense. In an ideal world, you would use a basement or an internal room with no windows or natural light. If that's not possible, do everything you can to keep that daylight out, be it shutters, curtains or blinds.
Once that external light has been kept out, try to keep the interior light to a minimum too. Use accent lights around your entertainment system and any spooky decorations you want to add to your walls.
Uplighters can create a very dramatic, imposing effect underneath them. It could be masks, glow-in-the-dark decals, or some creatively chilling paintwork like faux bloodstains.
When it comes to playing horror games, it's often the sound effects and a fitting soundtrack that build the tension best.
So, if you're looking for a new gaming chair for your horror gaming room, consider one which has inbuilt speakers around your ears, ensuring surround sound capability that's sure to make the hairs on the back of your neck stand up. Engaging as many senses as possible at once will really catapult you into the storyline.
9. The Coolest Gaming Setups for MMO Gamers
First and foremost, the one thing any MMO gamer needs is a sizeable desk. If you're a loyal desktop PC gamer and you enjoy the thrill of massively multiplayer games online, you'll need plenty of real estate to work with.
This will enable you to get a multi-screen setup or one large widescreen monitor if you prefer. It will also give you enough room for a dedicated microphone should you need it to communicate clearly in real-time during your MMO sessions.
As a fully-fledged MMO gamer, it's likely you will be spending days, weeks, or even years in your chosen virtual worlds. That's why it's so important that you think practically about your gaming bedroom setup.
If you play a specific MMO game, such as World of Warcraft, you might be able to find bespoke accessories to enhance your gaming. There are some WoW keyboards out there with dedicated WoW keysets, it's the same with Lord of the Rings Online.
You'll also be able to find plenty of figurines of MMO-related games like WoW and Lord of the Rings available to customize your gaming room further still. You can get your hands on even bigger replica models that are designed to sit on display stands.
Something like this could make the ideal surround for your entertainment center by acting as the cherry on top of a perfectly-themed space entirely unique to you.
10. How to Create an Atmospheric Gaming Bedroom for Action Gamers
Action games offer some of the most fast-paced gaming you'll find on any PC or console.
You'll have probably experienced a healthy balance of excitement and gamer rage through the years, but however much your emotions may swing, you'll want to enjoy your action gaming in the comfort of a gaming room you can immerse yourself in.
Sound is one of the first things that comes to mind when creating a games room for titles in the action genre. Most modern-day action games produce multi-channel sound, so you'll need to consider the positioning for anything up to five or even seven speakers.
If you're strapped for space, consider a multi-channel soundbar that can be positioned on your desk or entertainment center and help to distribute the game's surround sound as evenly as possible.
If you're a fan of a particular action title, why not decorate your recreational space accordingly? For example, if the Halo franchise is your thing, consider creating a futuristic gaming environment, with the most contemporary furniture, décor, and accessories.
Anything that makes you feel like you're stepping forward in time as you walk into your gaming room to play. Smart lighting can help to create a more edgy, modern feel for futuristic action titles.
With multiple color settings, you can set the scheme for different levels or missions if you wish.
Your Gaming Room Setup Is All About Your Own Preferences
Ultimately, creating the right gaming room for you is about designing an environment that allows you to fully switch off from the stresses and strains of everyday life.
A home video game room should be detached from reality and hopefully, these layout and accessory ideas will give you plenty of food for thought. It's all about indulging in whatever world you want to create and being a part of it for a while.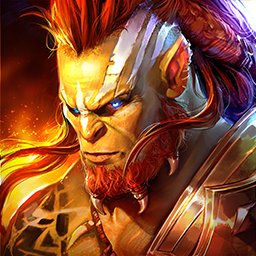 RAID: Shadow Legends
Collect 700+ Champions & Fight For Glory