Pourquoi les jeux rétro sont-ils si populaires ?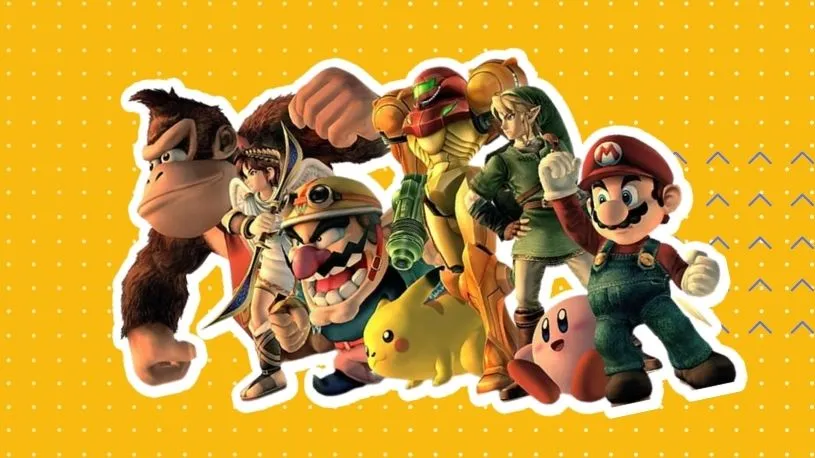 La nostalgie est une force puissante. Quand nous n'observons que les bons côtés, nous voyons les expériences anciennes sous un jour différent de celui d'aujourd'hui. Mais la nostalgie ne fait pas tout.

Parfois, les choses que nous aimions sont exactement aussi bonnes que dans nos souvenirs, et c'est rarement aussi vrai que dans le monde des jeux rétro.
Bien que leurs limitations soient bien plus importantes que dans les jeux actuels, cela ne signifie en aucun cas que les jeux rétro sont forcément mauvais.
Après tout, la simplicité peut être une très bonne chose, et les jeux rétro incarnent cette simplicité comme le font peu d'autres formes de divertissement.
Réalisés par la bonne équipe et guidés par la bonne vision, les jeux rétro et les joueurs modernes peuvent créer un mélange incroyable, et nous voulons comprendre pourquoi.
Que considère-t-on comme des jeux rétro ?
C'est une question difficile, qui évolue nécessairement avec le temps. Nous avons considéré les jeux vidéo rétro comme tels en raison de leur ancienneté, mais à mesure que les jeux vidéo évoluent, la définition de l'ancienneté continue de changer.
En l'an 2000, les jeux rétro concernaient généralement tout ce qui était antérieur à 1990. Puisque les jeux vidéo n'ont vraiment pris leur essor qu'après 1980, tout jeu sorti dans la première moitié du 20e siècle était considéré comme rétro.
Aujourd'hui, comme toujours, ce que nous classons comme des jeux rétro est plus qu'arbitraire. En général, les jeux rétro sont considérés comme ceux sortis sur PC avant l'an 2000, ou ceux de la 6e génération de consoles (PlayStation 1 et Nintendo 64), ou avant.
Même si cela correspond à environ la moitié de la durée de vie des jeux vidéo commerciaux, il est probable qu'un écart de 20 à 30 ans finira par devenir une définition standard du rétro, comme c'est le cas pour les films et la musique.
Il convient de noter qu'il existe un nouveau sous-genre de jeux inspirés du rétro, comme Sonic Mania et Undertale. Ces jeux ne sont pas considérés comme de véritables jeux rétro, mais plutôt comme des jeux d'inspiration rétro.
Pourquoi les gens jouent-ils aux jeux rétro ?
Parce que les graphismes et la complexité ne sont pas nécessairement synonymes de plaisir et de qualité. Le jeu de dames, par exemple, existe sous diverses formes depuis 3 000 ans avant Jésus-Christ. Comme les jeux rétro, le jeu de dames est si amusant qu'il n'a jamais cessé d'exister.
C'est la raison pour laquelle il est probable que de nombreux jeux vidéo rétro ne se démoderont jamais et garderont toujours leur intérêt pour les amateurs.
Les jeux rétro sont-ils meilleurs ou pires que les jeux modernes ?
En définitive, c'est une question de goût, à laquelle on ne peut répondre strictement par oui ou par non. Pour certains joueurs, l'approche simplifiée des anciens jeux font d'eux un choix supérieur aux opus encombrants d'aujourd'hui.
Pour d'autres, les jeux plus anciens peuvent être si peu attrayants graphiquement qu'ils ne peuvent pas y accrocher. Pour la plupart des joueurs, cependant, il s'agit davantage d'une question d'appréciation du genre et de la façon dont les générations successives ont abordé les possibilités de différents types de jeux.
Quels sont les genres disponibles dans le retrogaming ?
Comme les jeux rétro datent d'avant l'an 2000, il est naturel que certains genres n'apparaissent pas dans l'ère du retrogaming. Jouer à des jeux rétro MMO en ligne, par exemple, ne sera pas facile pour les fans de jeux multijoueur modernes.
Même si les réseaux qui hébergent ces jeux restent en ligne, l'expérience est rarement simplifiée, et le fait de devoir passer par ces obstacles peut être frustrant et aliénant.
Des problèmes similaires peuvent être rencontrés dans des genres plus récents qui n'existaient tout simplement pas avant le nouveau millénaire. Les jeux MOBA ne sont apparus qu'en 2003, avec la sortie du mod Defense of the Ancients pour Warcraft III.
C'est pourquoi les fans de LoL ou de Dota 2 n'ont pas le choix en matière de jeux rétro. Il en va de même pour les jeux de type Battle Royale, qui n'existaient pas vraiment avant PUBG en 2017.
Comment les gens jouent-ils aux jeux rétro ?
Aujourd'hui, peu de gens jouent à des titres rétro sur leurs systèmes d'origine. Comme les systèmes rétro ne sont plus fabriqués et que beaucoup se sont cassés avec le temps, le coût des consoles et des PC plus anciens peut être prohibitif.
Pour surmonter ce problème, la plupart des joueurs modernes se tournent vers les rééditions ou, plus couramment, vers un émulateur de jeux sur PC et autres systèmes.
Les émulateurs permettent aux joueurs d'accéder à pratiquement, voire littéralement, tous les jeux rétro, ainsi qu'à toute une série d'options non disponibles sur les systèmes originaux. Cela peut rendre les jeux rétro plus faciles à jouer, avec un accès aux états de sauvegarde, des commandes plus ergonomiques et bien d'autres commodités et avantages modernes.
Pour exécuter des jeux rétro sur ces systèmes, il faut configurer le bon émulateur, puis exécuter le fichier du jeu, appelé ROM.
Si l'émulation de systèmes plus récents peut s'avérer compliquée en raison de problèmes de performances, la faible exigence des systèmes rétro signifie que les faire fonctionner à pleine vitesse est généralement une tâche simple.
Nos cinq meilleurs jeux rétro
Comme pour tout jeu vidéo, les goûts sont largement subjectifs. Après tout, les jeux que tu aimes ne sont pas forcément appréciés par tout le monde. Il est donc difficile de dresser une liste des cinq meilleurs jeux rétro. Cela dit, certains jeux sont tellement influents et appréciés de tous que leur importance est indéniable.
Dans cette optique, voici nos choix pour les cinq meilleurs jeux vidéo rétro, accompagnés de quelques informations sur ce qui les rend si spéciaux.
Tetris
À la fin de l'année 2021, Tetris s'était vendu à plus de 100 millions d'exemplaires, faisant de la seule version mobile le troisième jeu le plus vendu de tous les temps. Si l'on ajoute à cela les nombreuses autres versions du jeu qui ont été bien accueillies, Tetris pourrait même être considéré comme le jeu le plus connu au monde.
Le tout premier jeu Tetris est sorti en 1984, développé par l'ingénieur logiciel soviétique Alexey Pajitnov. Produit pour un ordinateur du début de 1978 appelé Electronika 60, Tetris était l'un des rares jeux à pouvoir fonctionner correctement sur les premiers ordinateurs familiaux, et il a rapidement connu un grand succès.
L'arrivée de Tetris sur la NES et la Game Boy a été bien plus déterminante pour le succès futur du jeu, car elle a permis à Tetris de s'imposer dans la conscience occidentale.
Au fil du temps, pratiquement tous les systèmes de jeux vidéo ont reçu un portage de Tetris. Qu'il s'agisse de jeux rétro en ligne ou même de versions physiques comme Tetris Effect, le faible niveau d'exigence et le gameplay facile à comprendre en ont fait un jeu parfait pour les joueurs occasionnels comme pour les gamers hardcore.
Aujourd'hui, des compétitions internationales sont organisées sur des versions plus anciennes du jeu, et Tetris n'a jamais montré aucun signe de ralentissement. Après tout, tous ceux qui ont joué à Tetris peuvent te le dire, plus on avance, plus le jeu devient rapide.
Super Mario Bros
Le lancement de la NES en Amérique du Nord en 1985 a marqué le début d'une nouvelle ère pour les jeux vidéo. Après le crash des jeux vidéo de 1983, les joueurs de jeux rétro recherchaient des titres ayant plus de profondeur, et c'est exactement ce que Super Mario Bros leur a apporté.
Comme c'est le cas pour la plupart des jeux rétro les plus connus, SMB n'a pas inventé les éléments importants comme le défilement fluide et le contrôle fin, mais il les a élevés à de nouveaux niveaux. Mario était rapide, précis et il a montré à quel point les premières consoles pouvaient être puissantes entre les mains des bons développeurs.
Réalisé par le légendaire Shigeru Miyamoto, Super Mario Bros fut un succès commercial et critique. Inspirant des milliers de futurs jeux de plateformes et d'arcade, Mario a prouvé presque à lui seul la viabilité du genre naissant des jeux de plateforme.
Le petit plombier était si populaire qu'il finit par devenir la mascotte de Nintendo, qu'il est resté depuis ces 35 dernières années.
Aujourd'hui, la légende de Mario se perpétue non seulement dans les remakes, mais aussi dans d'immenses groupes de jeux rétro comme la communauté du speed running. Avec des joueurs sur le point d'atteindre le meilleur temps théorique, la place de Super Mario Bros original parmi les plus grands jeux rétro est incontestable.
La légende de Zelda - Ocarina of Time
Avec tant de jeux qui ont tout transformé du gaming, il est difficile de choisir un seul titre de Zelda à placer sur cette liste des meilleurs jeux rétro. Cependant, pour avoir popularisé le jeu d'aventure en 3D, c'est Ocarina of Time de 1998 qui mérite la première place.
S'appuyant sur les fondations établies par les premiers jeux rétro de la série, OOT a lancé Link dans une nouvelle quête épique pour sauver la princesse Zelda des mains du maléfique Ganondorf.
Sur son chemin, Link rencontre de nombreux nouveaux amis et ennemis, tandis que sa liste croissante de capacités et d'objets lui ouvre de nouveaux lieux et voies à explorer.
Comme le Zelda original, et plus tard Link to the Past, OOT a élevé la barre de l'aventure à de nouveaux sommets, prouvant que ce qui était possible en 2D pouvait également fonctionner dans l'espace compliqué de la 3D.
Comme pour SMB, les rééditions et une communauté dévouée ont permis à la première quête en 3D de Link de rester l'une des plus populaires, même si des versions plus récentes ont considérablement modernisé la formule.
Doom
Lorsque Doom est sorti sur PC en 1993, le développeur ID Software avait déjà fait ses preuves dans le domaine des jeux d'action en 3D. Avec d'autres jeux rétro majeurs comme Catacomb 3D et Wolfenstein 3D à leur actif, ils connaissaient les jeux de tir à la première personne mieux que quiconque, avant même que FPS ne devienne un genre à part entière.
En fait, Doom allait devenir si important qu'avant l'avènement du sigle FPS, les jeux du genre étaient communément appelés des clones de Doom.
Doom a introduit les environnements 3D bien au-delà de tout ce qui avait été fait auparavant, avec une technologie que l'on pensait impossible sur les ordinateurs personnels de l'époque. Soutenu par les philosophies de conception de Tom Hall et John Romero, et codé par John Carmack, Doom avait des générations d'avance sur ses concurrents.
C'est aussi l'un de ces jeux rétro qui a compris l'importance de la pureté du jeu. Les joueurs de Doom avaient une mission simple : arriver à la fin du niveau et tuer tous les démons assez fous pour se mettre sur leur chemin. Doom était violent, fluide, basé sur les compétences, et pour beaucoup, c'était aussi la première fois que le public parvenait à jouer à des jeux en ligne.
Grâce aux ports source et aux versions pour consoles, les jeux originaux de Doom sont encore largement joués et appréciés. Les joueurs ont toujours fait preuve de respect envers les nouvelles entrées, mais pour des millions de joueurs, aucun jeu rétro sur PC n'illustre mieux les jeux de plateforme ou d'action que Doom.
Street Fighter 2
Le premier Street Fighter était un jeu moyen à bien des égards. Il était lent, maladroit, et même les fans les plus dévoués de Street Fighter te déconseilleront d'y consacrer du temps. Street Fighter 2, en revanche, est considéré comme la véritable origine de l'ensemble du genre des jeux de combat.
La création de jeux d'arcade rétro était délicate, car les premiers jeux devaient trouver un moyen d'opposer les joueurs à ce qui était essentiellement un tableau de scores élevés. Dans Street Fighter 2, l'ennemi était juste à côté de toi, et seule ton habileté pouvait te faire gagner.
Avec ses grappins, ses boules de feu, ses coups de pied tournants et un système de combo inventé par hasard, SF2 a changé à jamais le cours des jeux multijoueurs.
Ayant fait l'objet de nombreuses mises à jour et de rediffusions sur arcades, ce jeu a également mis en lumière l'importance des correctifs pour éliminer les bugs dans le jeu et équilibrer les tier lists.
Bien que l'une des suites, Street Fighter 3 : 3rd Strike, soit sans doute la plus populaire de la série, la deuxième entrée a maintenu une base active de joueurs compétitifs pendant plus de 30 ans.
Un avenir rétro
Chaque année, la liste des jeux que nous considérons comme rétro continue de s'allonger. Ne t'y trompes pas, même les titre les plus avant-gardistes que nous aimons aujourd'hui seront un jour considérés comme des jeux rétro par les joueurs dans quelques décennies.
Dans cette optique, comprends bien que l'âge d'un jeu ne reflète en aucun cas sa qualité. Tout comme il existe aujourd'hui des jeux excellents et d'autres qui le sont moins, il y avait des jeux excellents et d'autres qui l'étaient moins à une époque révolue.
Prends le temps de te plonger dans l'univers des jeux rétro et tu seras peut-être surpris de ce que tu peux trouver. Que tu cherches un moyen de passer le temps un après-midi ou une nouvelle série à parcourir depuis le début, ne néglige pas ce que le paysage des jeux rétro a à offrir.
Comme on dit, les classiques ne sont pas des classiques pour rien.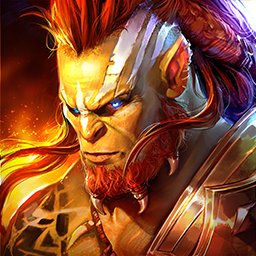 RAID: Shadow Legends
Récupère + de 700 Champions et décroche la gloire