Retrogaming's Growth: The Enduring Popularity of Classic Games and Characters

Gaming may be in the most advanced stage in its history, but many people remain keen to play the old school games that kick-started it all.
Retrogaming has become big business in recent years, with old games being ported to newer consoles, classic devices getting a re-release and social settings bringing back features of the classic arcades of old.


ON DESKTOP & MOBILE
The rise of retro gaming has also brought about a more modern style of game that incorporates classic elements – and all signs point to the future of gaming paying homage to the past.
This piece examines some of the key questions around the retrogaming trend, including what is considered retro gaming and just why is retro gaming so popular?
What is Retrogaming?
Retrogaming might have captured the imagination in a big way in recent years, but the term is apparently nothing new.
Several websites including Fandom.com claim that the words were combined for the first time by Robert Frasure of RetroGames, which was established in the late 1990s.
As you might expect, the company apparently dealt with classic games systems.
What is Considered Retro Gaming?
Well, a lot of people would consider retro to be simply something that is old. Retrogaming in its most basic definition refers to the first major games, which were on huge arcade machines.
Some of the most notable offerings were Pac-Man, Space Invaders, and Asteroids.
However, back then, gaming was making exciting leaps forward year after year, with retrogaming RPG and PC titles like Dragon Warrior and Wasteland following.
Then came the retrogaming classics for consoles that everyone remembers, including Sonic the Hedgehog and Super Mario Bros.
Of course, your own answer to the question of what is considered retro gaming will depend on when you were born.
It normally relates to the games that were around during your childhood - including elements of technology that have long been surpassed by innovations - and that, in a way, links into the issue of why retro gaming is so popular.
Ultimately, it revolves around titles that stir up feelings of nostalgia within you now.
Just imagine, in another 30 years' time, big-selling franchises like Call of Duty or Assassin's Creed could well be retrogaming classics.
The Rise of Retrogaming
As you now have some idea of the answer to "why is retro gaming so popular?", it is time to consider how it has grown.
Some gamers may have used emulators to get a taste of retrogaming in the past. On a basic level, this software allows you to simulate another system on devices like PCs, with this opening up possibilities for you to play old-school games from years gone by.
However, in more recent years, many people may have replied to the question of "what is considered retro gaming?" by referencing the trend of companies making new versions of old machines.
Classic Games in Modern Environments
The sales of the NES Classic Edition show just how hungry the gaming population is for old-school games.
Between November 2016 and April 2017, Nintendo made 2.3 million models of the console that emulated its landmark 1983 device. The units sold out rapidly, which led the Japanese developer to bring out the Super NES Classic Edition later in 2017.
A Blast from the Past
Other developers have gone on to make similar retrogaming-themed moves. For instance, Sega's Mega Drive Mini featured around 40 classic titles from the console's heyday, as well as two three-button control pads.
However, another answer to why retro games are so popular, could be the fact it has become a real social activity in recent times. The increase in the number of gaming bars across the US has helped retrogaming really come to the fore.
Retrogaming bars are in fashion, as they provide drinkers with the opportunity to bond and connect over old-school video games and console classics. The fact that the games provide players with feelings of nostalgia helps add to their appeal.
A New Style of Retrogaming
When you are thinking about what is considered retro gaming, it is worth touching upon how the notion might apply to modern titles that embrace elements of gaming's history.
Pokémon Go is a prime example of this, and it remains one of the biggest mobile games available right now. But why is retro gaming so popular in this form?
Well, Niantic's state-of-the-art game makes use of a fresh innovation like augmented reality technology, but then combines it with the collectible monster characters initially introduced in the original Pokémon games for the Nintendo Game Boy.
The title might have been released back in 2016, but it remains hugely popular. At the end of 2020, figures from Sensor Tower suggested that it had generated $1 billion in the first ten months of that year alone.
It was also thought to have reached more than $4 billion in player spending worldwide, with its biggest markets being the US, Japan and Germany.
What is the Future Looking Like for Retro Gaming?
The chances are that gaming experts will be answering the question "Why is retro gaming so popular?" for many years to come. This is because games that use retro ideas, themes and gameplay have proven to be a sure-fire way to bring in players.
Pokemon Go is clearly an example of that, so do not be surprised if developers look to replicate that game's success.
Nostalgic Times to Come
In fact, many classic names from gaming's past have been making a comeback in recent years, with new titles based on the likes of Pac-Man, Tetris and Crash Bandicoot emerging.
Of course, as the definition of a retro video game changes as time moves forward, retro games are likely to stay at the forefront of mainstream gaming for many years to come.
For example, considering current trends, who would bet against the release of new versions of consoles like the original Xbox?
Ultimately, gaming might always be moving forward, but it clearly has one big eye on the past these days.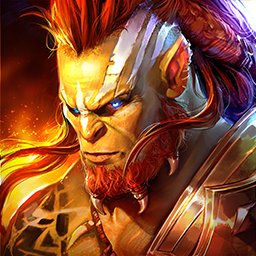 Raid: Shadow Legends
Collect 400+ Champions & Fight For Glory