Por qué los juegos retro están arrasando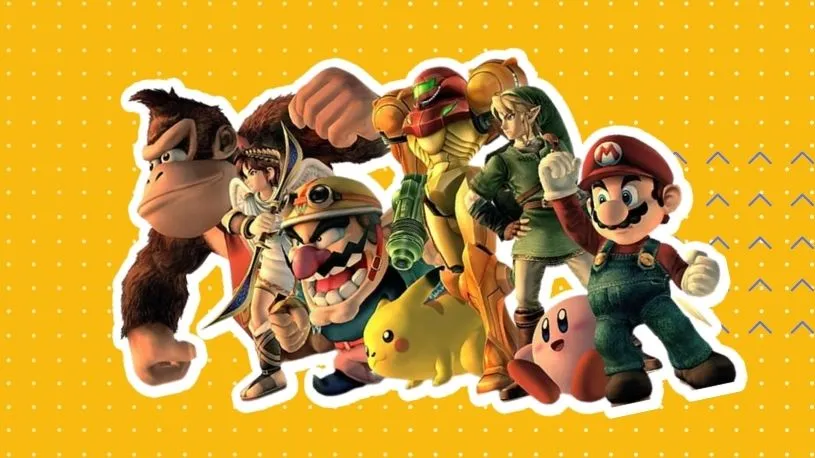 La nostalgia es una fuerza poderosa. Solemos ver nuestras experiencias del pasado bajo una luz más romántica de lo que sería en el presente.

Pero la nostalgia no siempre es la base de todo. En ocasiones, esas cosas que amamos son tan buenas como las recordamos; y esto nunca es tan cierto como en el mundo de los juegos retro.
Si los comparamos con los juegos de hoy en día, claro que tienen sus limitaciones, pero de ninguna manera esto significa que sean de mala calidad.
Después de todo, la simplicidad tiene su encanto, y los juegos retro capturan esta simplicidad como casi ninguna otra forma de entretenimiento.
Con el equipo correcto y siguiendo la visión adecuada, los juegos retro junto con los jugadores modernos pueden llegar a ser una excelente combinación. ¡Veamos por qué!
¿;A qué llamamos juegos retro?
Una pregunta difícil, dado que la respuesta cambia con el tiempo. Consideramos que un videojuego es retro de acuerdo a qué tan viejos son, pero los videojuegos evolucionan, así que lo que definimos como viejo tiende a cambiar.
Para el año 2000, los juegos retro eran los que habían sido lanzados antes de 1990. Si tomamos en cuenta que los videojuegos empezaron a prosperar después de 1980, entonces diríamos que cualquier juego lanzado durante los primeros 20 años de la industria es considerado retro.
Hoy en día, al igual que siempre, lo que consideramos como videojuegos retro es más que arbitrario. Generalmente, los que vemos como juegos retro son los juegos para PC lanzados antes del año 2000, o de la sexta generación de consolas (PlayStation 1 o Nintendo 64) o anteriores.
Y aunque esto sigue coincidiendo con cerca de la mitad del tiempo de existencia de los videojuegos comerciales, es probable que un lapso de 20 a 30 años eventualmente se convierta en la medida estándar para determinar si un juego es retro, tal como ocurre con las películas y la música.
Ocurre algo que puede ser confuso. Hay un subgénero de títulos basados en juegos retro como Sonic Mania y Undertale; estos no son considerados juegos vintage, más bien están inspirados en ellos.
¿;Por qué las personas juegan juegos retro?
En pocas palabras, los gráficos y la complejidad no necesariamente equivalen a diversión y calidad. Tomemos el caso de las Damas; este juego ha existido en diferentes formas desde el año 3000 (a.e.c), y al igual que los juegos retro, es tan divertido que nunca ha caducado.
Es por ello que probablemente los videojuegos retro nunca pasen de moda, pues se convierten en elementos fijos para los entusiastas de los videojuegos.
¿;Son los juegos retro mejores o peores que los títulos modernos?
En principio, es una cuestión de gustos, así que no hay respuestas correctas. Para algunos jugadores, el enfoque simple de los títulos viejos siempre será más atractivo que los juegos sobrecargados de hoy en día. Para otros, los gráficos de los juegos vintage son tan poco atractivos que no se imaginan involucrándose con ellos de ninguna manera.
Por otro lado, la mayoría estará de acuerdo en que esto depende de la percepción que cada quien tiene del género y de cómo las diferentes generaciones se reflejan en las posibilidades de cada tipo de juego.
¿;Qué géneros ofrecen los juegos retro?
Ya que hablamos de juegos lanzados antes del 2000, es obvio que algunos géneros no hayan estado disponibles en la era de los juegos vintage. Un caso particular es el de los fanáticos de los juegos multijugador modernos, para quienes será difícil disfrutar de los juegos vintage en línea.
Incluso si las redes que alojan estos juegos permanecen en línea, rara vez la experiencia es óptima y tratar de sortear todos los obstáculos puede ser frustrante y hasta abrumador.
Pueden presentarse problemas similares con géneros más recientes, que simplemente no existían antes del nuevo milenio. Es el caso de los juegos MOBA que apenas surgieron en el 2003, con el lanzamiento de la modificación de Warcraft III, Defense of the Ancients.
Es por ello que los fanáticos de League of Legends o Dota 2 no tendrán opciones dentro de los juegos retro. Pasa lo mismo con los juegos Battle Royale que no existían antes del lanzamiento de PUBG en 2017.
¿;Cómo se juegan los juegos retro?
En la actualidad, pocas personas juegan juegos retro en los sistemas originales. Dado que ya no se fabrican los sistemas retro y muchos se han dañado con el tiempo, el costo de las consolas y los PC vintage puede ser prohibitivo.
Para solucionar este problema, la mayoría de los jugadores contemporáneos recurren a los relanzamientos o, más comúnmente, a los emuladores para PC y otros sistemas.
Los emuladores brindan acceso a casi todos, o podríamos decir que a todos, los juegos retro, además de a una variedad de opciones que no se encuentran disponibles en los sistemas originales. Así es mucho más fácil jugar juegos retro, con la posibilidad de guardar la partida, tener controles ergonómicos y muchas más comodidades y ventajas.
Para ejecutar juegos retro en estos sistemas hay que configurar el emulador adecuado y luego procesar el archivo del juego, llamado ROM.
Si bien emular sistemas más recientes puede representar un problema en cuanto al rendimiento, la baja demanda de sistemas retro hace que, usualmente, sea sencillo ponerlos a funcionar a toda velocidad.
Nuestro top cinco de juegos retro
Como con cualquier videojuego, el gusto es en gran medida subjetivo. Al final del día, los juegos que a ti te gusten no tienen que ser los favoritos de todos; de allí la complejidad de hacer una lista de los mejores cinco. No obstante, hay títulos tan influyentes y tan venerados que es imposible negar su importancia.
Tomando esto en cuenta, te presentamos nuestra selección de los mejores cinco videojuegos retro y además te explicamos un poco qué los hace tan especiales.
Tetris
Hasta finales del 2021, tetris ha vendido más de cien millones de copias; solo la versión para móviles es el tercer juego más jugado del mundo. Si además contamos las otras modalidades del juego, que son también muy bien recibidas, Tetris podría ocupar un lugar entre los juegos más populares de la historia.
El primer Tetris fue lanzado en 1984, desarrollado por el ingeniero de software soviético Alexey Pajitnov, en la computadora Electronika 60. Tetris era uno de los pocos juegos que podía funcionar bien en las primeras computadoras domésticas y rápidamente se convirtió en un éxito.
Más que nada, lo que definió su éxito futuro fue la incorporación a la Nintendo Entertainment System (NES) y a la Game Boy; es en ese entonces cuando experimentó un ascenso vertiginoso en la conciencia colectiva occidental.
Con el tiempo, el juego fue portado a casi cualquier sistema de videojuegos. Sea que prefieras los juegos retro en línea o los lanzamientos en físico, como Tetris Effect, los pocos requerimientos y la sencilla mecánica de juego han hecho de Tetris la opción perfecta para gamers tanto casuales como empedernidos.
Hoy en día hasta se llevan a cabo competiciones internacionales en ports antiguos del juego. Confirmamos entonces que Tetris nunca ha dado señales de desacelerar su ritmo; no es casualidad, y cualquiera que haya jugado Tetris puede dar fe de esto, que el juego va acelerando a medida que avanzas en los niveles.
Super Mario Bros
Cuando la NES fue lanzada en Norteamérica en 1985, trajo consigo una nueva era de prosperidad para los videojuegos. Tras la crisis de la industria de los videojuegos en 1983, los jugadores de juegos vintage búscaban títulos de mayor profundidad, y es exactamente lo que Mario Bros les dió.
Como es usual en algunos de los juegos retro más importantes del mercado, SMB no creó elementos importantes como el desplazamiento ágil y el control fino, pero en definitiva los llevó a un nuevo nivel. Mario era veloz y preciso; y logró demostrar lo potente que podían llegar a ser las primeras consolas en las manos de los desarrolladores adecuados.
Fue creado por el legendario Shigeru Miyamoto y rápidamente se convirtió en un éxito comercial y trascendental. Super Mario Bros inspiró miles de los futuros juegos de plataforma y arcade retro, y casi por sí solo demostró la viabilidad del floreciente género de plataformas.
Tal fue la popularidad de este pequeño fontanero que eventualmente se convirtió en la mascota de Nintendo; y así ha sido por los últimos 35 años.
Al día de hoy, la leyenda de Mario sigue viva, no solo en las nuevas versiones, sino también en los enormes grupos de jugadores retro. Es el caso de la comunidad de speedrun, en la que los jugadores buscan alcanzar el tiempo perfecto y ser el más rápido en completar el juego. No hay duda que el lugar de Super Mario Bros como uno de los mejores juegos retro es indiscutible.
The Leyenda de Zelda – Ocarina of Time
Con tantas entregas de Zelda que transformaron el mundo de los videojuegos, es difícil escoger solo una para incluirla en esta lista de los mejores juegos retro. Sin embargo, si tomamos en cuenta lo que hizo por la popularidad de los videojuegos de aventura en 3D, Ocarina of time (1998) se gana el papel protagónico.
Se desarrolla sobre el precedente establecido por los juegos retro anteriores de la serie. Una vez más, Link se embarca en una épica aventura para rescatar a la Princesa Zelda de las manos del malvado Ganodorf.
A su paso, Link se encontrará con nuevos amigos y adversarios, pues su creciente lista de habilidades y artículos le da acceso a nuevos lugares y caminos por explorar.
Al igual que el Zelda original y, más tarde, Link to the Past, OOT elevó los estándares y demostró que lo que era posible en 2D podía funcionar también en el desafiante espacio 3D.
Al igual que sucede con Super Mario Bros, los lanzamientos y su comunidad dedicada han asegurado que la primera aventura en 3D de Link siga gozando de gran popularidad, a pesar de las entregas más recientes, que modernizan significativamente la fórmula.
Doom
Para el momento en que se lanzó Doom para PC en 1993, la desarrolladora ID Software ya había demostrado su linaje en el campo de los juegos de acción en 3D. Ya tenía en su haber otros juegos retro de renombre, entre los que podemos mencionar Catacomb 3D y Wolfenstein 3D. De más está decir que conocían el género de juegos de disparos en primera persona más que cualquiera, incluso antes de que el término existiera.
Gozaba de tanto prestigio que antes del surgimiento del título first person shooter (FPS), a los juegos de este género se les llamaba clones de Doom.
Doom introdujo escenarios en 3D mucho más avanzados que cualquiera que hubiese surgido antes, con una tecnología que se creía imposible para los ordenadores domésticos de la época. Detrás de él se encuentran las filosofías de diseño de nada menos que Tom Hall y John Romero, además de la codificación de John Carmack; todos los ingredientes para sobrepasar con creces a la competencia.
También fue uno de esos juegos retro que comprendió la importancia de la pureza del juego. Los jugadores de Doom solo tenían una misión: llegar al final del nivel y matar cualquier demonio, tan tonto como para atravesarse en su camino.
En Doom ponías a prueba tus habilidades, tenías violencia y agilidad. Asimismo, para muchos representó la primera vez que el público pudo jugar juegos en línea retro.
Gracias a los ports del código fuente y los lanzamientos para consola, hasta la fecha los juegos originales de Doom siguen siendo jugados y aclamados. Si bien los gamers rinden pleitesía a las nuevas entregas, para millones de jugadores ningún juego vintage para PC es mejor ejemplar de los juegos de plataforma o acción que Doom.
Street Fighter 2
El Street Fighter original era un juego promedio, tomando en cuenta muchos estándares. Era lento, tosco, tanto que hasta los fanáticos más comprometidos del juego no te recomendarían dedicarle tu tiempo. Por otro lado, Street Fighter 2 es considerado el verdadero orígen del género de juegos de pelea.
Desarrollar juegos arcade retro era complejo. Los primeros juegos tuvieron que encontrar la manera de poner a los jugadores a pelear contra lo que básicamente era una máquina con puntuación alta. Pero este no es el caso de Street Fighter 2; aquí tenías a tu enemigo justo al lado y todo lo que necesitabas para ganar eran tus propias habilidades.
Con sus peleas, bolas de fuego, patadas voladoras y un sistema de combinaciones inventado por accidente, SF2 cambió completamente el curso de los juegos multijugador para siempre.
Tras numerosas actualizaciones y lanzamientos en arcade, este título también demostró la importancia de los parches para eliminar bugs y exploits, así como de equilibrar las listas de niveles.
Y aunque una de las secuelas, Street Fighter 3: 3rd Strike sea, probablemente, la más popular de la serie, la segunda entrega ha logrado mantener una competitiva base de jugadores por más de 30 años.
Un futuro retro
Mientras van pasando los años, la lista de juegos que consideramos retro continúa creciendo. No te confundas, algún día incluso los títulos más vanguardistas que hoy nos encantan serán considerados juegos retro por jugadores de las décadas futuras.
No debemos olvidar que la edad de un juego no es prueba de su calidad. Así como hay juegos excelentes y terribles actualmente, también los hubo en el pasado.
Tómate tu tiempo para explorar los juegos retros, y tal vez te sorprenda lo que encuentres. Sea que estés buscando una forma de pasar una tarde o una serie para jugar desde el principio, no subestimes lo que te puede ofrecer el panorama de juegos retro.
Ya sabes lo que dicen, los clásicos nunca mueren.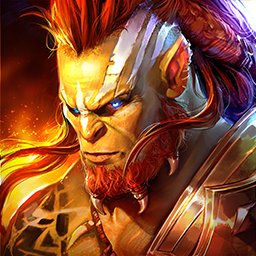 RAID: Shadow Legends
Colecciona 700+ Campeones y lucha por la gloria