Los elementos RPG: el juego de rol y su influencia en el resto de la industria

Los juegos de rol y los elementos RPG en los videojuegos
Si realizas un análisis del mundo de los videojuegos en la actualidad, pronto te darás cuenta de que los videojuegos de rol o RPG son uno de los géneros más abundantes. Sin embargo, la definición propia de un juego de rol no suele ser del todo clara ya que, si te fijas con suficiente atención, encontrarás elementos RPG en muchísimos juegos de otros géneros diferentes.

Te guste o no, los elementos RPG se van incorporando sigilosamente cada vez dentro de más juegos. Ya sea a través de la caracterización o la personalización, o los elementos de habilidad frente a los de azar como es el caso de los botines, los juegos están adquiriendo más y más características típicas del estilo de rol de forma generalizada.
Por ello, la pregunta que naturalmente nos aborda es: ¿;se trata esta incorporación de los elementos RPG en otros géneros de algo positivo?
En este artículo se ahondará en esta debatida cuestión; sin embargo, antes de que te sumerjas en este nuevo mundo de híbridos de RPG, es importante definir cuáles son exactamente los elementos RPG, las características básicas en este género.
¿Qué son los elementos RPG y qué elementos debe tener un RPG para considerarse un juego de rol "puro"?
Progresión y personalización de los personajes
Por lo general, en un juego que no es de rol se te pide que tomes el control de un personaje relativamente estático. En otras palabras, el jugador no influye sobre el personaje, y este cambia o evoluciona durante el curso del juego.
Por el contrario, en los juegos de rol puedes hacerte totalmente responsable del papel de tus personajes de juegos, tal y como indica el propio nombre del género. Además, eres el encargado del desarrollo tanto de sus habilidades como de su personalidad, lo cual se consigue a través de un proceso de personalización y selección de opciones.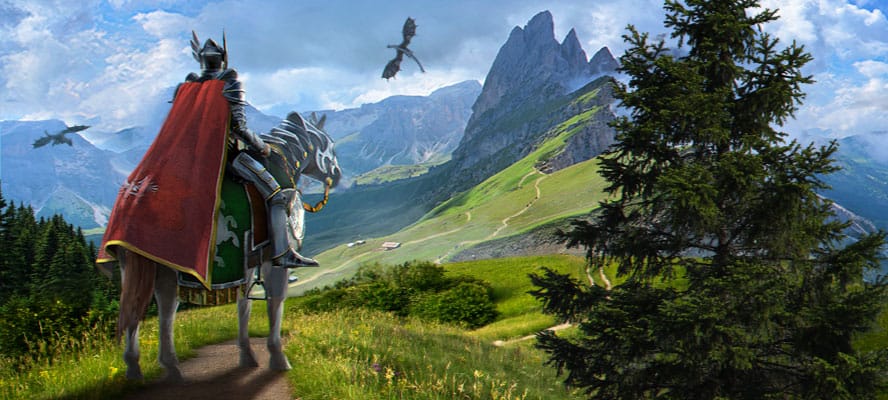 Narrativas complejas
Cuando estás jugando, pregúntate si la narrativa es estática, o si puedes influir en ella de alguna forma. Si el juego se inclina más hacia el último caso, tendrá una historia más profunda y será mucho más similar a la de un juego de rol. De hecho, fueron los juegos de rol los primeros que introdujeron el concepto de moralidad de los personajes, una de las primeras herramientas para crear misiones ramificadas en una narrativa.
Números aleatorios y por azar
Los RPG se centran en las estadísticas y en los generadores de números aleatorios que dictan prácticamente todo, desde determinar tus cambios y emprender un ataque con éxito, hasta qué botín y armas vas a encontrar en ese cofre oculto.
Así, sabrás qué acción emprender en qué momento, y cómo jugar con los números para que actúen en tu beneficio, o jugar hasta que encuentres esa increíble arma que has estado buscando. Es esta interacción que se produce al dar los pasos adecuados en el momento correcto en la que se entrecruzan habilidad y suerte.
Mundos ricos e interactivos
Los juegos de rol son conocidos por ofrecer al jugador entornos extensos que están abiertos para que explores. Interactúas constantemente con el mundo que te rodea, ya sea a través de misiones o hablando con personajes y, en los juegos de rol multijugador masivo en línea, también con otros jugadores con los que te vas encontrando.
Por otra parte, tus acciones tienen el potencial de modificar el mundo en el que estás jugando. A cambio, esto hace que tu experiencia dentro del juego sea diferente de aquella que experimenta otro jugador. Este es otro de los elementos RPG con los que los juegos de rol desafían la naturaleza lineal de otros muchos géneros de videojuegos.
Cuando un elemento RPG no constituye un RPG real
Ahora que conoces la información general acerca de los RPG, deberías ser capaz de identificar uno a metros de distancia. Sin embargo, ¿;qué ocurre con los juegos que reúnen algunos de los elementos que hemos descrito, pero no todos? Pues es en estos casos cuando el concepto se vuelve confuso.
Toma como ejemplo el recientemente publicado The Legend of Zelda: Breath of the Wild. Dependiendo de a quién preguntes, este juego podría ser un RPG o no. Según los desarrolladores de Nintento, se trata de un RPG de mundo abierto, pero los gamers no parecen estar de acuerdo con la segunda parte de esta afirmación, y muchos lo catalogan como una "aventura de acción". Después de todo, la serie de Zelda prácticamente inventó este género.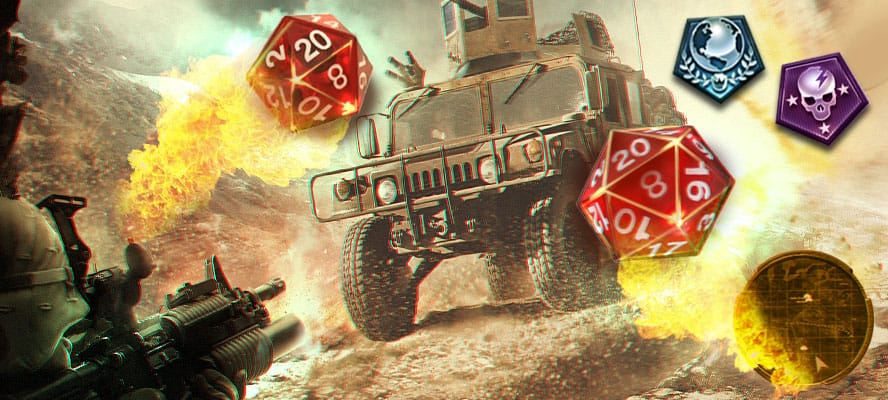 En realidad, puede que no se trate de un "PRG puro" como la serie de Mass Effect o los clásicos juegos de Final Fantasy, principalmente porque no se centra en la progresión ni en los estados del personaje. Sin embargo, cuando juegas a este juego, sí que encuentras muchas características de un juego de rol, es decir, elementos RPG.
Por ejemplo, la estructura de mundo abierto significa que puedes ir a cualquier lugar e interactuar cuanto desees. Por otra parte, el personaje principal, Link, puede mejorarse a través de runas y objetos. Sin duda, el juego cuenta con una cierta fusión de características típicas del RPG como el cambio de equipamiento, los botines y los logros.
Otro juego que parece filtrarse en el mundo del RPG es Call of Duty: WWII. A pesar de que Call of Duty es claramente un juego de disparos en primera persona (FPS), sí es cierto que el juego incluye algunos objetos de la lista de elementos RPG:
Personalización: sí. Existe un sistema de ventajas, diferentes atuendos y la capacidad de mejorar la capacidad de disparo.
Progresión: sí. Existe un sistema de ventajas, diferentes atuendos y la capacidad de mejorar la capacidad de disparo.
Progresión: sí. Cada clase (o división, como el juego las denomina) tiene diferentes estados y puntos fuertes.
Sin embargo, esto no es suficiente ni de lejos para categorizar un juego como RPG. De hecho, si lo llamas RPG delante de un fan de CoD o del RPG en general y te mirarán raro mientras se alejan de ti lentamente, y por una buena razón. Además de las diferentes clases, la mayoría de los otros elementos RPG en este juego son poco más que una forma sofisticada de darte más armas con las que jugar.
Quizás el híbrido más controvertido en los últimos tiempos ha sido Assassin's Creed: Origins. Según Tom Senior, de PC Gamer, Assassin's Creed estuvo en hibernación durante dos años como serie de acción y emergió en 2017 como juego de rol. El hecho de que el nivel y el equipamiento de tu personaje determinan la facilidad con la que puedes matar a diferentes enemigos es un clarísimo elemento RPG.
Básicamente tienes que realizar misiones adicionales para progresar en la historia y obtener los componentes necesarios para mejorar tu equipamiento. Solo al mejorar tu nivel podrás tener alguna posibilidad de matar a ciertos enemigos. De hecho, si intentas avanzar demasiado pronto (por ejemplo, sin las armas necesarias), no tendrás poder suficiente para derrotar a los enemigos (porque necesitas mejorar tu equipamiento y habilidades). El juego reúne bastantes elementos de la lista de elementos RPG clave, y ese es el motivo por la que sus fans siguen discutiendo entre ellos en qué género se sitúa esta nueva edición de la serie.
¿Por qué cuentan todos los juegos con elementos RPG?
Dependiendo de tu perspectiva, añadir elementos RPG a un juego como Assassin's Creed puede ser tanto positivo como negativo. En muchos aspectos, estas nuevas características aportan más dinamismo y acción al juego. Al obligarte a elegir la vestimenta de batalla apropiada, los nuevos atuendos adquieren un nuevo propósito, en lugar de ser simplemente cambios de piel. De manera similar, puedes elegir el tipo de guerrero que deseas ser. Puedes desbloquearlo todo y volverte loco o viajar ligero y poner realmente a prueba tus capacidades.
Por el contrario, algunos podrían argumentar que los elementos RPG hacen que el elemento de combate del juego sea demasiado difícil. Como no puedes matar a un enemigo con un disparo o sin el equipamiento adecuado, te obliga a participar en una narrativa RPG de la que quizás no quieras ser parte. Los juegos de acción tratan principalmente, como no es de extrañar, de acción y aventuras. A veces lo único que quieres es cargar el juego y pasar ciertas batallas sin tener que preocuparte de tu nivel o tu equipamiento.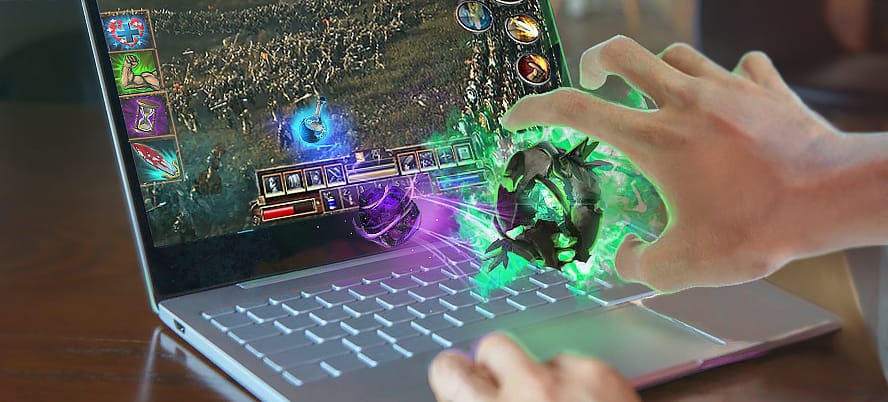 Por supuesto, tu opinión se basa en una preferencia personal, pero los desarrolladores parecen tener buenos motivos para añadir elementos RPG a otros géneros:
Conexión
Los elementos RPG ayudan a crear una mayor conexión entre los jugadores y su personaje. Super Mario podría haber sido cualquier dragón violeta, puesto que servía simplemente como un medio para guiarte por el juego, una forma de que experimentaras el juego y su mundo.
Experiencia personal
Cuando se introducen los elementos RPG en un juego, tus decisiones tienen un mayor potencial de afectar a tu personaje y el mundo. Esto permite un mayor nivel tanto de personalización como de inmersión que, finalmente, crea una experiencia más interesante.
Complejidad
En lugar de una progresión lineal a lo largo de un juego, los elementos RPG abren nuevas posibilidades. Como hemos dicho, AC Origins te obliga a mejorar tu personaje hasta cierto nivel antes de poder enfrentarte a ciertas áreas, de lo contrario, sería demasiado difícil sobrevivir. Aunque esto pueda resultar frustrante para ciertos jugadores, es algo que te hace invertir una mayor dedicación, por ello, hace que el juego sea más complejo.
¿Se debería seguir añadiendo elementos RPG a los juegos?
¿Son entonces mejores los juegos con elementos RPG? La respuesta obvia es no. Como hemos hablado, algunas características de los juegos de rol en realidad pueden estropear el atractivo principal de un juego.
Por ejemplo, Assassin's Creed: Origins puede ser un gran juego; sin embargo, tus habilidades de lucha te restringen de explorar libremente el mundo, lo cual es una parte bastante grande de la serie. En contraposición, la última encarnación de The Legend of Zelda y su sistema de mundo abierto hace que las cosas sean más complejas, profundas y, por tanto, entretenidas.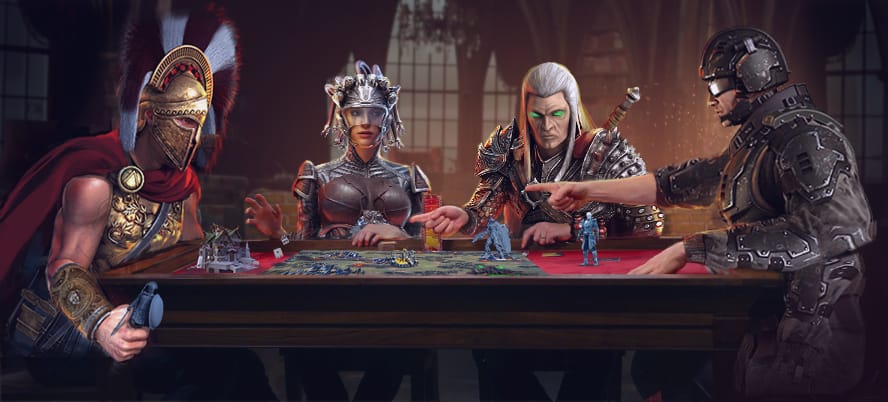 En realidad, todo se basa en la experiencia que desees tener. No cabe duda que los RPG permiten obtener una experiencia más personal en la que los jugadores pueden, hasta cierto punto, determinar su propio destino. Sin embargo, también existe espacio en el mercado para juegos con progresión lineal y patrones fijos. Demasiados elementos RPG pueden llegar a arruinar una experiencia "cinematográfica", lo cual a algunos jugadores les encanta.
Los elementos RPG son geniales, pero no en todas las situaciones. Sí, los elementos RPG pueden hacer que la experiencia de juego sea más envolvente, pero no todos los jugadores disfrutan teniendo que lidiar con algunos de ellos, especialmente los más complejos.
Un buen juego híbrido debe encontrar el equilibrio adecuado entre los elementos RPG y los de su género para poder satisfacer a todos los jugadores.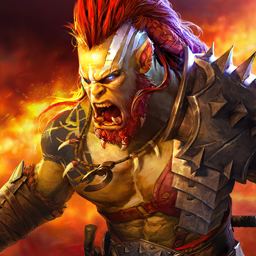 RAID: Shadow Legends
Colecciona 700+ Campeones y lucha por la gloria