Juegos de grind: ¿cómo logran mantener su atractivo?

Echa un vistazo a cualquier foro de MMO, sección de comentarios de YouTube o sección de Reddit dedicada a los juegos y verás gente quejándose o defendiendo la idea del grind en los videojuegos.
El grind es el acto de llevar a cabo una acción repetitiva para obtener ventajas en el juego. En resumen, el grind en los juegos es realizar repetidamente una tarea que aumentará las estadísticas de tu personaje para convertirlo en un adversario más competitivo.
Algunos jugadores comparan el grind con "el correr sobre cinta" o, con menor frecuencia, con las "flexiones de codos", principalmente debido a las semejanzas que tiene el grind con el ejercicio regular. Vas al gimnasio, corres en la máquina, haces pesas, te secas el sudor y repites todo.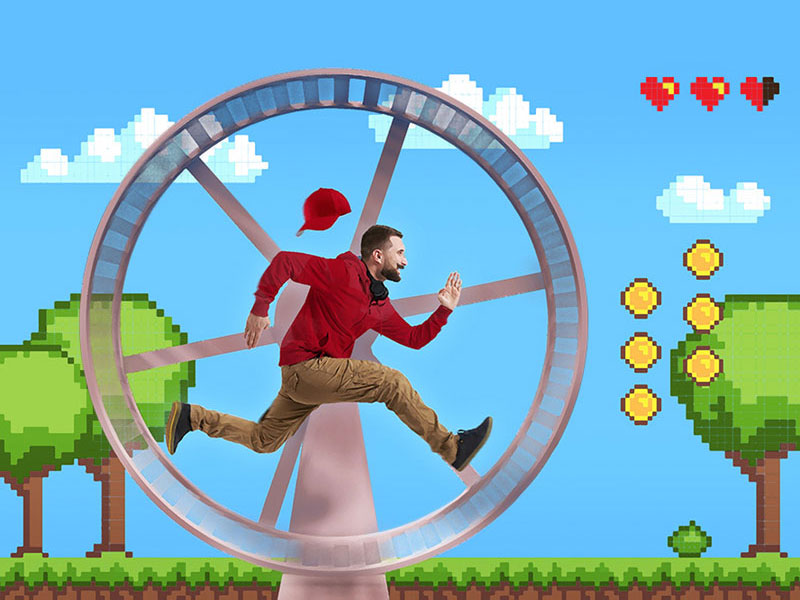 En los juegos MMO, esas acciones repetitivas suelen ser la extracción de minerales o la lucha contra los villanos de bajo nivel para lograr los mismos resultados. Termina y repite otra vez.
¿Te resulta familiar? Esto es debido a que, en la actualidad, numerosos juegos incluyen una cantidad significativa de grind. Pero, ¿de verdad es algo tan negativo que para poder obtener resultados tengamos que trabajar?
El grind lleva años en los juegos
Resulta interesante destacar que el grind no es algo nuevo en el mundo de los videojuegos. Aunque lo asociamos particularmente con los MMORPG modernos, no se diferencia mucho de lo que era practicar en Super Mario Brothers en NES para ser lo suficientemente bueno como para dominar ese nivel que se te resistía durante las vacaciones de verano.
Aunque es cierto que no puedes "subir de nivel" de la misma manera que en un MMO, sí que estás tratando repetidamente de hacer algo hasta que tu nivel de habilidad haya mejorado suficientemente para facilitar tu progreso. Tu "subida de nivel" resulta ser más notable en tu habilidad física y no en un número de estadísticas del personaje.
Llevamos años grindeando sin que nos hayamos dado cuenta, y la mayoría de las veces ha resultado ser una buena mezcla de diversión con un poco de frustración. La frustración no es necesariamente algo negativo, ya que ir pasando niveles en un juego que resulta demasiado fácil irritará aún más a los jugadores que jugar a uno demasiado difícil. Un ejemplo sería algo como Bloodborne, o el recientemente lanzado Celeste. Ambos juegos se caracterizan por sus niveles de extrema dificultad; no obstante, los aficionados parecen adorar el desafío.
A fin de cuentas, se trata del orgullo asociado con dominar algo difícil.
Los juegos multijugador son los mejores juegos de grind
Los MMORPG se apoyan mucho en el grind como una forma de progresión del personaje. En general, funcionan muy bien.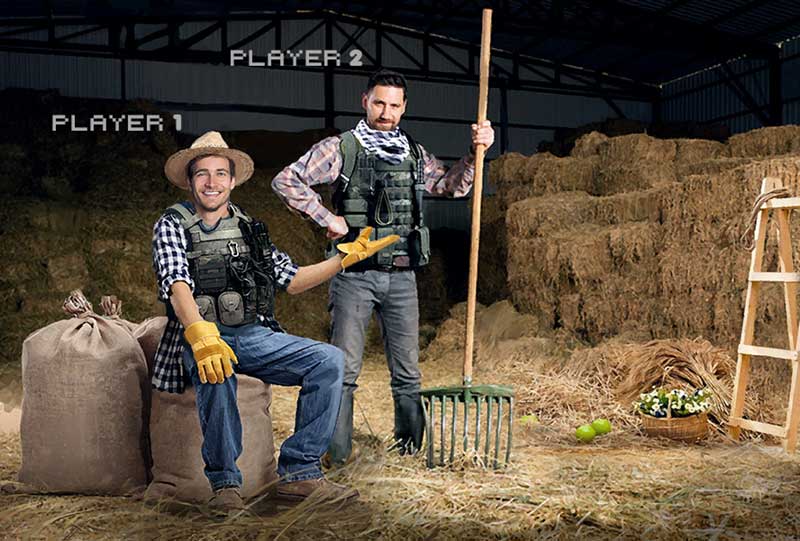 Los juegos repletos de estadísticas siempre tenderán hacia el grind de forma más natural que aquellos que tienen una menor repercusión en este aspecto. Las cuestiones sociales asociadas con los juegos multijugador también permiten prolongar momentos de grind con un menor aburrimiento. Cuando trabajas en equipo en juegos como WoW y The Elder Scrolls Online, el grind se convierte en una especie de versión divertida del trabajo. Te sientes completamente obligado a dedicar tiempo para tener éxito, pero no te importa hacerlo, ya que el camino te garantiza momentos de diversión.
En este sentido, el grind ha logrado triunfar como una mecánica de juego donde quizás no debería. Hacer algo una y otra vez sólo para mejorar tus estadísticas no debería ser divertido, ¿verdad? Pero cuando los juegos multijugador hacen esto, y especialmente los juegos RPG, parece ser un atractivo único que la mayoría de los juegos para un jugador no pueden ofrecer.
Si los desarrolladores quieren crear un buen juego de grind, no hay que contar únicamente con el hecho de que proporcionará compañía a los jugadores mientras llevan a cabo ciegamente sus «quehaceres del juego». Un buen juego incluirá tareas de grind que estimulen al jugador tanto como las partes más narrativas del juego.
Si un juego logra ocultar el grind, o al menos difuminar sus bordes para que sea difícil entender dónde comienza y termina, ese juego ya está en el camino correcto hacia el éxito. Sin embargo, si malinterpretan este aspecto, los jugadores identificarán claramente estas técnicas de alargamiento del juego.
Entonces, ¿cuál es el secreto para crear los mejores juegos de grind?
La diversión en el grind es cuestión de equilibrio
Lograr el equilibrio perfecto es un aspecto clave en los juegos de grind divertidos.
Demasiado esfuerzo y muy poca compensación son sin duda la receta para el aburrimiento y la frustración, y demasiada recompensa y muy poco esfuerzo pueden llevar a un juego demasiado superficial.
El MMORPG Ragnarok Online se centra en el grind desde el comienzo del juego. Para un RPG, Ragnarok se aleja atípicamente de los elementos basados en la historia y tiende mucho más hacia una experiencia basada en el grind. Eso no quiere decir que carezca de historia, pero sí que esta parece desvanecer en un segundo plano una vez que comienzas y te encuentras atravesando los mapas buscando áreas con enemigos a los que matar.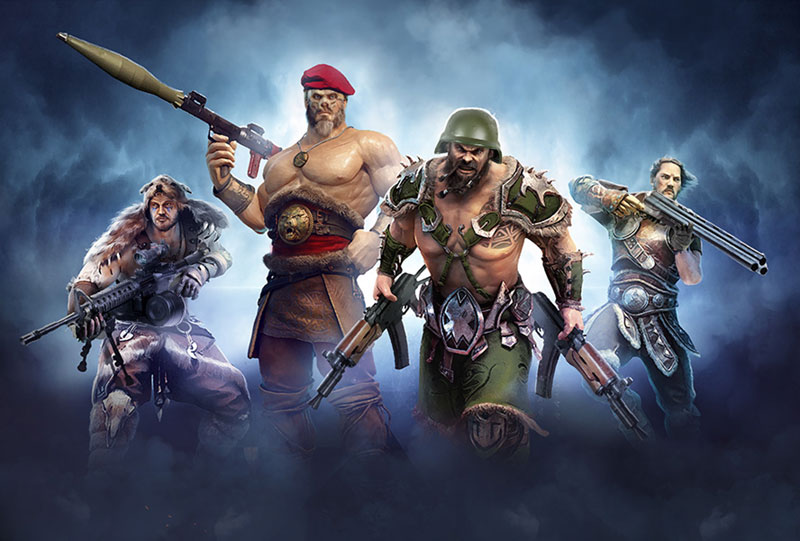 Al matar el enemigo no siempre se consiguen buenos botines, de modo que esos momentos en los que te encuentras escaneando los restos de un enemigo caído y embolsándote de un botín decente son aún más satisfactorios. Ragnarok Online no ahoga a los jugadores con recompensas ni les sirve el mundo en una bandeja.
Es una desafiante cuerda floja que los desarrolladores deben recorrer, especialmente cuando ya se espera que ciertas franquicias de juegos tengan una vida de más de media década. Un tropiezo en la dirección de cualquiera de los extremos podría causar una experiencia que no cumpla su potencial como un buen juego o un generador de dinero.
Esta es probablemente la razón por la que los juegos de grind se han mantenido relativamente estáticos en su ejecución a lo largo de los años. Al final, ¿para qué arriesgarse a cambiar algo que podría hundir la nave?
La variedad es la sal de la vida (y de los juegos)
Pulsando el mismo botón una y otra vez mientras golpeas la piedra con tu piqueta, todo con la esperanza de obtener un par de cifras en una hoja de estadísticas se convierte en una tarea agotadora demasiado rápido. Por otra parte, la oportunidad de obtener varios premios al menos mantendrá al jugador concentrado en la tarea actual.
Dos excelentes ejemplos de cómo el grind puede funcionar bien son Stardew Valley y Ragnarok Online.
Para los que en los últimos años hayan estado viviendo en una cueva, Stardew Valley es un titulo indie de gran éxito que tomó al mundo por sorpresa en 2016. Como único heredero de la granja de tu abuelo, dejas atrás la vida de la ciudad y vuelves al campo para llevar una vida de agricultura, minería y socialización con los lugareños.
Mientras que la vida en la ciudad puede ser considerablemente narrativa, los aspectos de minería y agricultura del juego se basan mucho en el grind. Sin embargo, Stardew Valley no cae en la trampa de volverse tedioso, ya que el grind que contiene es enormemente variado. Durante las actividades de agricultura, es posible que se te solicite que plantes y riegues tus cultivos de manera regular, pero la forma de hacerlo depende totalmente de ti. Eres tú quien decide sobre la estética de la granja, y quien elige en qué cultivos se siembra y de qué forma. Sí, puede que estés repitiendo la misma acción, pero al final parece que es tu elección hacerlo, y rara vez da la sensación de ser un quehacer.
Lo mismo puede decirse de la minería del juego. Tú decides dónde minar, y puedes elegir entre diferentes rocas y minerales.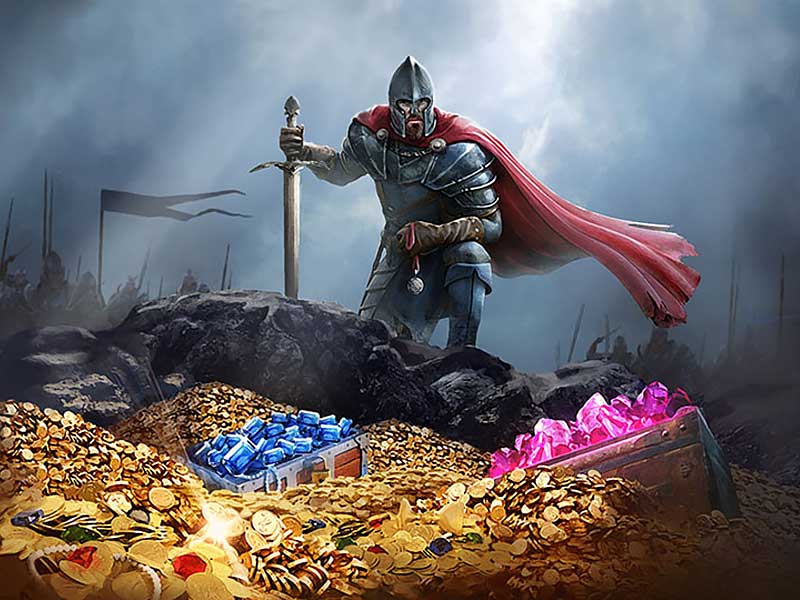 La clave del éxito de Stardew y Ragnarok es la combinación de trabajo duro y recompensa combinada con suficiente variedad para mantener el interés. Como se dijo anteriormente, puede ser una cuerda floja complicada, pero estos son dos ejemplos de juegos perfectamente equilibrados en lo que se refiere al aspecto del grind.
También exhiben otro factor del que cualquier juego de grind podría beneficiase, y es que te ofrecen un pequeña visión del futuro.
Trabajando por un objetivo
No, no tienen una bola de cristal, y por ahora no te van a dar los números ganadores de la lotería, pero sí te ofrecen una pequeña visión del futuro. El futuro del juego, claro.
El grind merece la pena sólo si puedes hacerte una ligera idea de lo que te proporcionarán los resultados. Nadie quiere trabajar duro si no hay luz al final del túnel o si las recompensas pueden no valer la pena el esfuerzo. Pero si pudieras ver lo que te espera al final de la lucha, quizás sí que valga la pena.
Stardew Valley lo hace sorprendentemente bien colocando obstáculos en el camino de la progresión de tu personaje, bloqueando el acceso a ciertas partes del mapa pero permitiendo una ligera visión de lo que te espera una vez que logras obtener las herramientas necesarias para continuar.
Esta especie de cebo es la clave para cualquier juego que quiera que los jugadores inviertan hora tras hora en él y que sigan volviendo a por más. Si ese señuelo es un área inaccesible o un arma que está fuera de tu rango de precios actuales, el atractivo de 'lo que podría estar a la vuelta de la esquina' tiene que ser lo suficientemente fuerte para alentar al jugador para seguir adelante. Todos los mejores juegos de grind lo saben y lo usan en beneficio propio.
Desafortunadamente, existen juegos que simplemente no tienen en cuenta esta idea cuando se trata del grind. Estos juegos tienden a prolongarse mucho, con poco o ningún signo de recompensas o razones para continuar. Esto habría sido una sentencia de muerte para juegos lanzados hace diez o quince años, pero con las constantes actualizaciones disponibles en la actualidad para cualquier persona con acceso a Internet, los juegos, si es necesario, pueden rectificarse.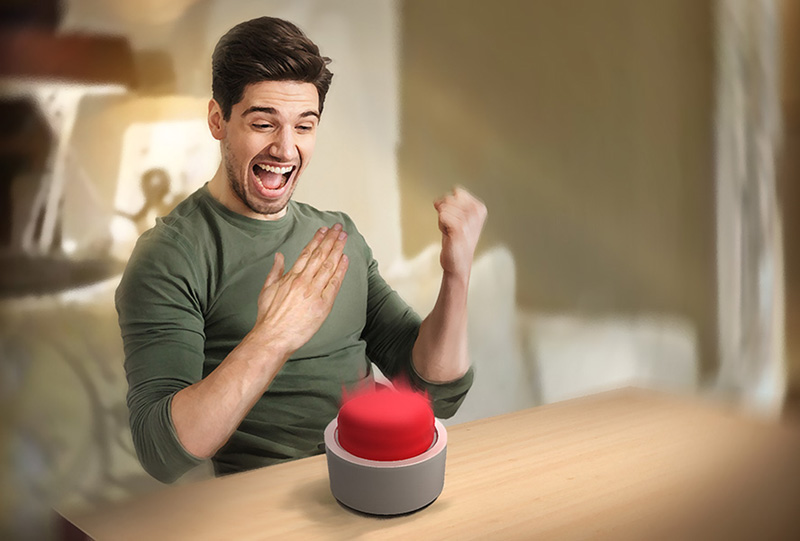 La forma correcta de introducir el grind en los videojuegos
Para aquellos que supuestamente odian el grind, vale la pena valorar cómo sería el mundo de los videojuegos sin él. Un juego con poco desafío y un flujo constante de recompensas es algo que se vuelve aburrido rápidamente. Cualquiera que esté familiarizado con un juego de parodia llamado PSTW (Press Space To Win o Presiona Espacio para ganar) ya habrá experimentado la sensación de vacío que un juego sin ningún tipo de desafíos provoca en un jugador. Puede que se trate de una verdad incómoda el creer que mamá y papá tenían razón todo el tiempo, y que el trabajo duro sí que es una recompensa en si mismo.
Algunos jugadores harán referencia a un tal estado similar al zen que les atrapa mientras están entregados al grind, y que la sensación de logro que obtienen tras dedicar las horas requeridas les aporta un verdadero sentimiento de orgullo.
Para volver al principio de esta discusión, si el grind se implementa correctamente, ni siquiera deberíamos advertir que está ahí. Por ello, como regla general, si el grind es variado, desafiante y divertido, ya estás a medio camino de crear un gran juego de grind.
Raid: Shadow Legends
Colecciona 400+ Campeones y lucha por la gloria