Jeux de grinding : comment restent-ils captivants ?

Jette un œil sur n'importe quel forum MMO, section de commentaire YouTube ou section Reddit axée sur les jeux et tu verras des gens se plaindre ou défendre l'idée de grinding dans les jeux vidéo.
Le grinding consiste à réaliser une tâche répétitive afin d'obtenir des avantages en jeu. En bref, le grinding dans les jeux implique de réaliser, de manière répétitive, une action qui améliorera les statistiques de ton personnage afin d'en faire un adversaire plus puissant.
Certains joueurs appellent ça « treadmilling » (littéralement tapis de course) ou, moins souvent, « pushing the bar » (pousser la barre), principalement en raison des similarités du grinding avec les exercices physiques quotidiens. Tu vas à la salle de gym, tu sprintes sur la machine, tu soulèves des poids, puis tu recommences indéfiniment.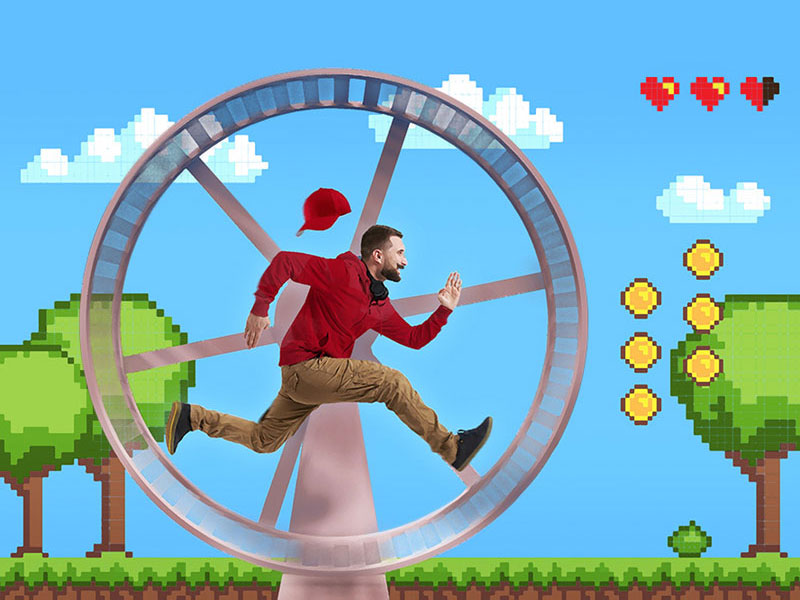 Dans les jeux MMO, ces actions répétitives peuvent être l'extraction de minerai ou le combat contre des méchants de bas niveau pour atteindre le même résultat. Recommencer indéfiniment.
Ça a un air de déjà-vu, n'est-ce-pas ? C'est parce qu'une énorme majorité des jeux comprennent désormais une bonne quantité de grinding. Mais est-ce vraiment une mauvaise chose de devoir travailler à quelque chose pour atteindre des résultats ?
Nous pratiquons le grinding depuis des années dans les jeux
Il est intéressant de constater que le grinding n'est pas nouveau dans les jeux vidéo. Même si nous l'associons spécifiquement aux MMORPG modernes, cela ne diffère pas beaucoup de l'entraînement, pendant toutes les vacances d'été, sur Super Mario Brothers, sur NES, afin de devenir suffisamment bon pour maîtriser un niveau difficile.
Même si tu ne « gagnes pas des niveaux » de la même manière que dans un MMO, tu essaies tout de même de faire quelque chose, de manière répétitive, jusqu'à ce que ton niveau de compétence ait suffisamment augmenté pour faciliter ta progression. Ton « gain de niveau » se constate simplement dans ta compétence physique plutôt que dans un chiffre sur un écran de statistiques de personnage.
Nous pratiquons le grinding depuis des années sans même le remarquer et, la plupart du temps, c'est un bon mélange de côté ludique et de légère frustration. La frustration n'est pas nécessairement une mauvaise chose non plus, puisque réussir beaucoup trop facilement un jeu agacera encore plus les joueurs que finir un jeu qui frôle une difficulté trop importante. Un exemple serait un jeu comme Bloodthorne ou le jeu de plateforme récemment sorti, Celeste. Les deux jeux sont connus pour leurs niveaux d'une difficulté extrême, mais les fans semblent néanmoins adorer le défi.
Il y a, après tout, une fierté associée à la maîtrise de quelque chose de difficile.
Les jeux multijoueurs sont les meilleurs jeux de grinding
Les MMORPG reposent beaucoup sur le grinding en tant que forme de progression du personnage. Dans l'ensemble, ça fonctionne très bien.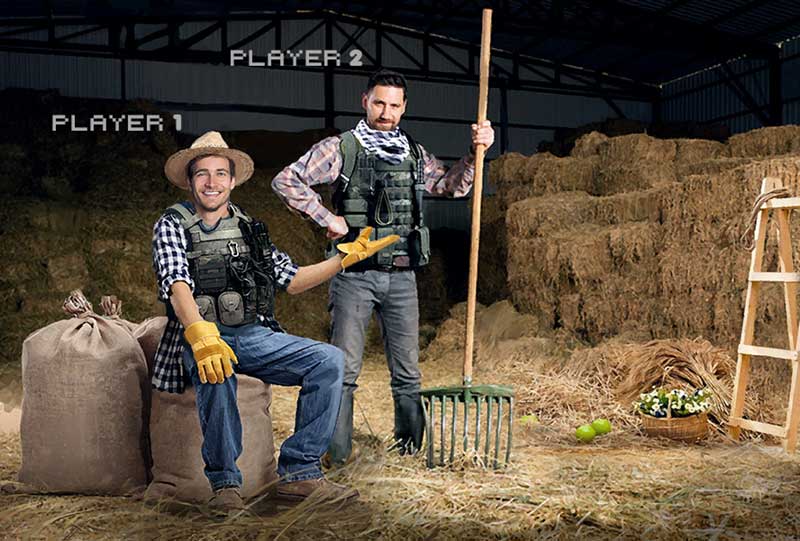 Les jeux reposant lourdement sur les statistiques tendront toujours plus naturellement vers le grinding que ceux qui sont moins axés dessus. Les aspects sociaux associés aux jeux multijoueurs permettront également de passer de plus longs moments à pratiquer le grinding en s'ennuyant moins. Lorsque tu travailles au sein d'une équipe dans des jeux tels que WoW ou The Elder Scrolls Online, le grinding devient semblable à une version ludique du travail. Tu te sens contraint à donner de ton temps pour réussir, mais ça ne te dérange pas puisque des moments amusants sont assurés en cours de route.
À cet égard, le grinding a réussi à devenir une mécanique de jeu alors qu'en fait, ça n'aurait peut-être pas dû être le cas. Faire quelque chose encore et encore uniquement pour améliorer tes statistiques ne devrait pas être amusant, n'est-ce-pas ? Mais lorsque les jeux multijoueurs le font, particulièrement les jeux RPG, cela se transforme en attrait unique que les jeux solo ne peuvent pas fournir.
Pour créer un excellent jeu de grinding, les développeurs ne peuvent pas se contenter de fournir de la compagnie aux joueurs alors qu'ils réalisent leurs « corvées de jeu » sans chercher à comprendre. Un bon jeu proposera une routine de grinding qui stimule autant le joueur que les segments plus narratifs.
Si un jeu réussit à cacher le grinding, ou au moins à estomper les contours jusqu'au point où il est difficile de dire où commence et où se termine le grinding, il est déjà sur le chemin de la réussite. Mais s'il se manque, les joueurs ne se laisseront pas abuser par ces techniques allongeant le temps de jeu.
Donc quelle est la clé pour réaliser les meilleurs jeux de grinding et grinding RPG?
Le grinding amusant est une question d'équilibre
Lorsqu'il est question de jeu de grinding amusant, obtenir le bon équilibre est crucial.
Trop d'efforts avec trop peu de compensation est une recette pour l'ennui et la frustration, et trop de récompenses pour trop peu de travail peut conduire à un jeu qui manque de profondeur.
Le MMORPG Ragnarok Online met l'accent sur le grinding dès le tout début du jeu. Pour un RPG, Ragnarok s'éloigne, de manière inhabituelle, des éléments d'intrigue et penche bien plus vers une expérience de grinding intensif. Cela ne veut pas dire que l'histoire est inexistante, mais elle s'estompe quelque peu en arrière-plan une fois que tu as débuté et que tu traverses les cartes à la recherche d'ennemis à tuer.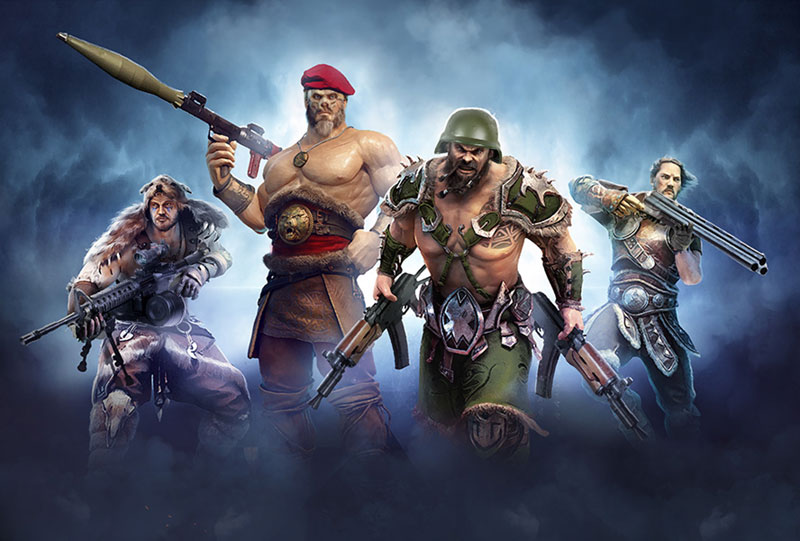 Avec des ennemis lâchant rarement du butin utile, les moments où tu fouilles les restes d'un adversaire et que tu mets la main sur du butin décent sont encore plus satisfaisants. Ragnarok Online ne submerge pas les joueurs de récompenses et ne leur sert pas le monde sur un plateau.
Les développeurs doivent marcher sur cette corde raide, particulièrement lorsque des durées de vie de plus d'une demi-décennie sont attendues de certaines franchises de jeu. Un faux pas en direction d'un extrême ou de l'autre pourrait conduire à une expérience qui ne réalise pas son potentiel de jeu de qualité ou lucratif.
C'est probablement pourquoi, au fil des ans, les jeux de grinding sont restés relativement statiques dans leur exécution. Après tout, pourquoi prendre le risque de changer quelque chose qui pourrait couler le navire ?
La variété met du piquant dans la vie et dans les jeux
Enfoncer le même bouton, encore et encore, alors que tu enfonces ton pic dans un rocher en espérant gagner quelques chiffres sur une feuille de statistiques va rapidement devenir pénible. Mélanger les résultats de l'extraction permettra, d'un autre côté, de conserver le joueur concentré sur la tâche à accomplir.
Deux excellents exemples de grinding qui fonctionne bien sont Stardew Valley et Ragnarok Online.
Pour ceux d'entre vous qui ont vécu sous un rocher au cours des dernières années, Stardew Valley est un titre indépendant au succès foudroyant qui a conquis le monde en 2016. En tant qu'unique héritier de la ferme de ton grand-père, tu quittes la ville et tu te diriges vers la campagne pour une vie d'agriculture, d'activité minière et de socialisation avec les gens du cru.
Alors que la vie de la ville peut être extrêmement narrative, les aspects mine et agriculture du jeu sont très axés sur le grinding. Stardew Valley ne tombe cependant pas dans le piège de devenir fastidieux puisqu'il y a beaucoup de variété dans le grinding. Lorsque tu cultives, tu dois planter et arroser tes plants de manière régulière, mais tu le fais comme tu l'entends. Tu décides de l'esthétique de la ferme, tu choisis ce que tu sèmes et comment tu disposes les cultures. Oui, tu répètes la même action, mais au final le ressenti est que c'est ton choix et rarement une corvée.
La même chose s'applique à la partie extraction minière du jeu. Tu choisis les mines que tu exploites, et la variété de roches et de minerais offrent de la fraîcheur.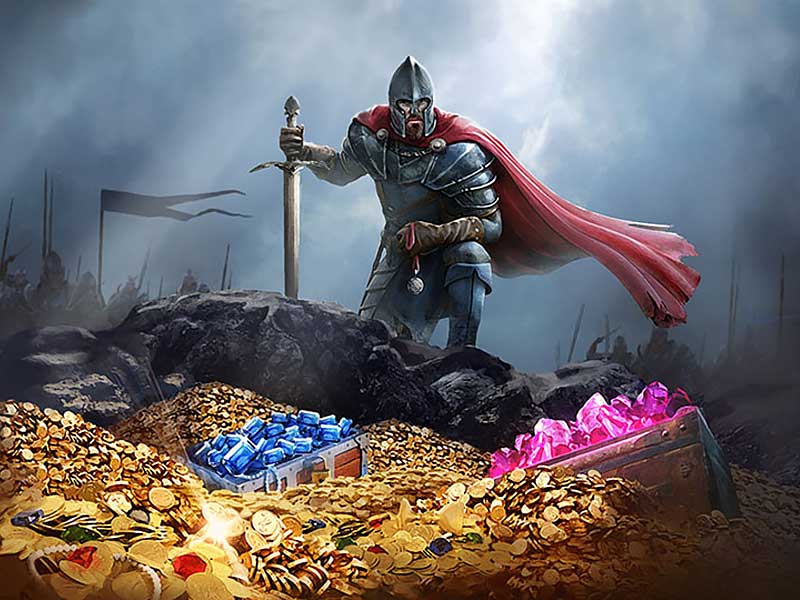 La clé de la réussite de Stardew et de Ragnarok est le mélange de rude labeur et de récompenses combinés à suffisamment de variété pour que ça reste intéressant. Comme je l'ai dit précédemment, c'est un exercice de funambule, mais, au niveau du grinding, ce sont deux exemples de jeux parfaitement équilibrés.
Ils présentent également un autre facteur dont peut bénéficier n'importe quel jeu reposant lourdement sur le grinding : ils t'offrent un petit aperçu du futur.
Travailler dur en direction d'un objectif
Non, ils ne proposent pas de boule de cristal et ce n'est pas demain la veille qu'ils te fourniront les numéros gagnants du loto, mais ils te donnent un petit aperçu du futur. Le futur du jeu, bien entendu.
Le grinding ne vaut le coup que si tu as une légère idée de ce que pourraient être les résultats. Personne ne veut travailler dur s'il n'y a pas de lumière au bout du tunnel ou si les récompenses pourraient ne pas valoir le coup. Mais si tu peux apercevoir ce qui t'attend à la fin de l'épreuve, cela peut valoir le coup.
Stardew Valley le fait de manière admirable en plaçant des obstacles au cours de la progression de ton personnage, en bloquant l'accès à certains endroits de la carte tout en offrant un léger aperçu de ce qui t'attend une fois que tu auras réussi à obtenir les outils nécessaires.
Ce principe de la « carotte et du bâton » est essentiel à tout jeu souhaitant que les joueurs s'y investissent au fil des heures et reviennent pour en découvrir plus. Que cette carotte soit une zone inaccessible ou une arme qui n'est pas dans tes moyens, l'attrait de ce qui « pourrait se trouver au coin de la rue » doit être suffisamment fort pour encourager les joueurs à aller de l'avant. Tous les meilleurs jeux de grinding le savent et l'utilisent à leur propre avantage.
Il y a malheureusement des jeux qui n'ont simplement pas reçu le mémo sur le grinding. Ces jeux ont tendance à traîner en longueur avec pratiquement aucun signe de récompense ou de raison de poursuivre. Ceci aurait, il y a dix ou quinze ans, signé l'arrêt de mort de ces jeux, mais grâce aux mises à jour constantes désormais disponibles pour quiconque possède un accès internet, les jeux peuvent être rectifiés si besoin.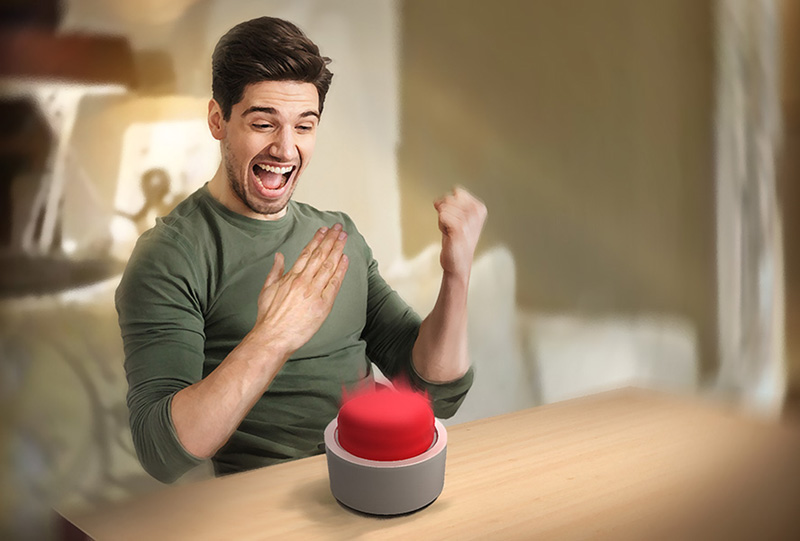 La bonne façon de présenter le grinding dans les jeux vidéo
Pour ceux d'entre vous qui prétendent haïr le grinding, il vaut le coup d'imaginer à quoi ressemblerait le monde des jeux sans lui. Un jeu avec peu de défi et un flux constant de récompenses devient rapidement ennuyeux. Quiconque connait le jeu parodique appelé PSTW (Press Space To Win pour Appuie sur Espace pour gagner) pourrait déjà avoir réfléchi au sentiment de vide qu'offre un jeu sans défi. Il est peut-être désagréable pour toi de penser que maman et papa avaient raison depuis le début et que le rude labeur est véritablement une récompense en soi.
Certains joueurs affirment entrer dans une sorte d'état de « zen » lorsqu'ils sont plongés dans le grinding et le sentiment de concrétisation qu'ils obtiennent après avoir passé les heures nécessaires les remplit d'un véritable sentiment de fierté.
Pour revenir au début de la discussion, si le grinding est correctement mis en place en premier lieu, nous ne devrions même pas le remarquer. Donc, en règle générale, si le grinding est varié, ludique et qu'il présente un défi, tu es à mi-chemin de créer un excellent jeu de grinding.
Raid: Shadow Legends
Récupère + de 400 Champions et décroche la gloire