Quelle est la différence entre un jeu solo et un jeu multijoueur ?
Les jeux solo sont joués par une seule personne. On peut aussi y jouer à deux, ou en mode multijoueur. Cependant, les principes de base sont que l'expérience optimale vient du fait de jouer seul.
Les jeux multijoueur permettent à plusieurs personnes de jouer simultanément. Les participants peuvent jouer sur le même système depuis les mêmes locaux, ou en ligne, se trouvant dans différents endroits.
Nombreux sont les jeux pouvant accueillir plus de 100 gamers à la fois. C'est notamment le cas des jeux de type Battle Royale. Lorsque tu entres dans le royaume des MMORPG, ce nombre peut augmenter de façon exponentielle.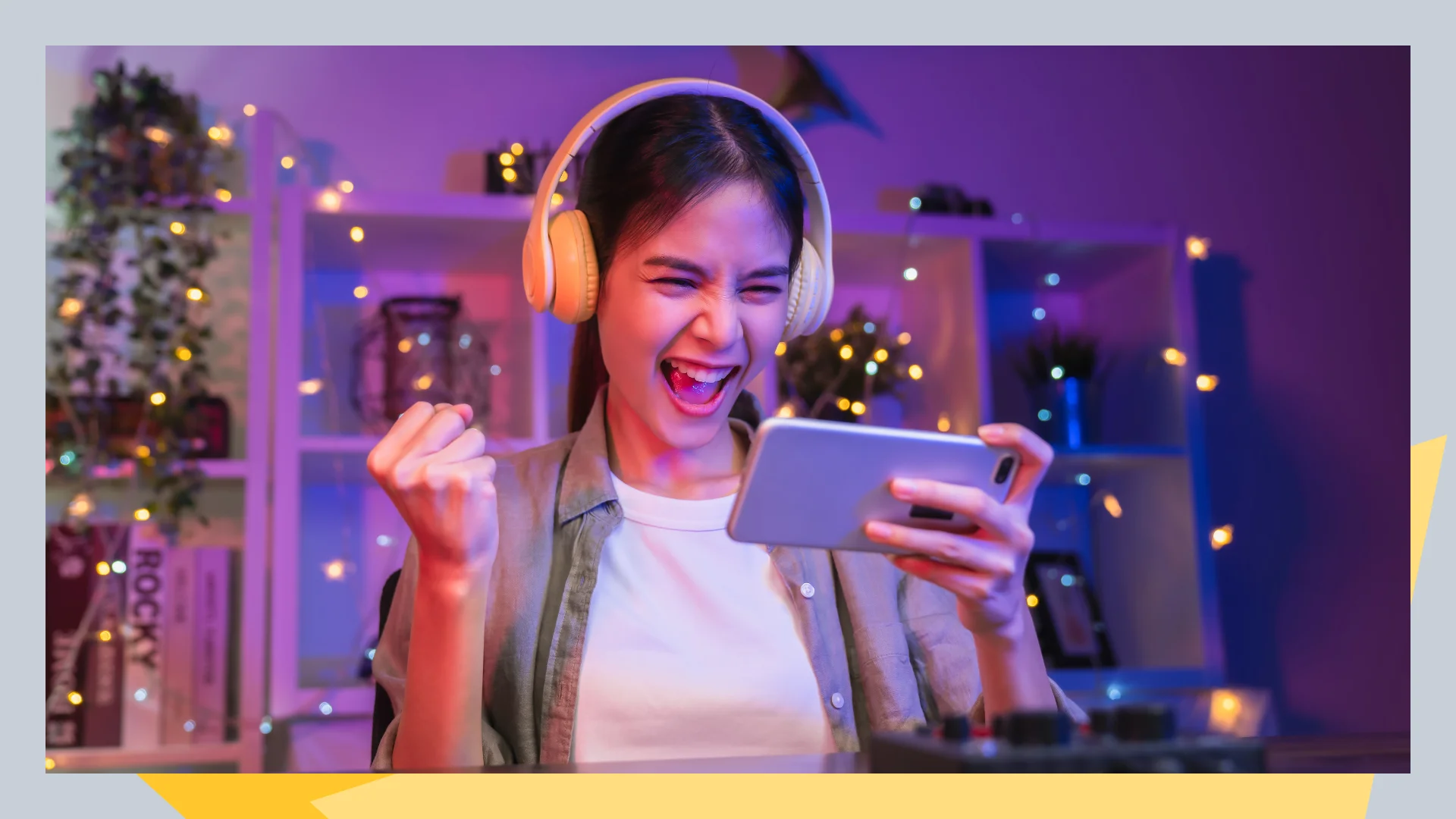 Qu'est-ce qui fait la qualité des jeux solo ?
Comme les jeux solo se concentrent sur un seul personnage, ils te permettent de te plonger plus profondément dans la narration. Il s'agit de jeux basés sur des histoires qui peuvent jouer avec les émotions de l'utilisateur.
Il est plus difficile d'y parvenir avec les jeux multijoueur, car tout le monde ne peut pas jouer le même personnage. Plus il y a de participants dans un jeu, moins il aura tendance à se concentrer sur les histoires individuelles.
Qu'est-ce qu'un « jeu solo en ligne » ?
Pour accéder à certains jeux en ligne tu dois te connecter à leurs serveurs. Cela peut présenter à la fois des avantages et des inconvénients pour les amateurs des jeux solo sur PC.
D'un côté, tu peux souvent jouer dans des mondes et avec des scénarios qui sont régulièrement mis à jour. L'inconvénient est le fait d'avoir besoin de débit d'Internet stable pour jouer.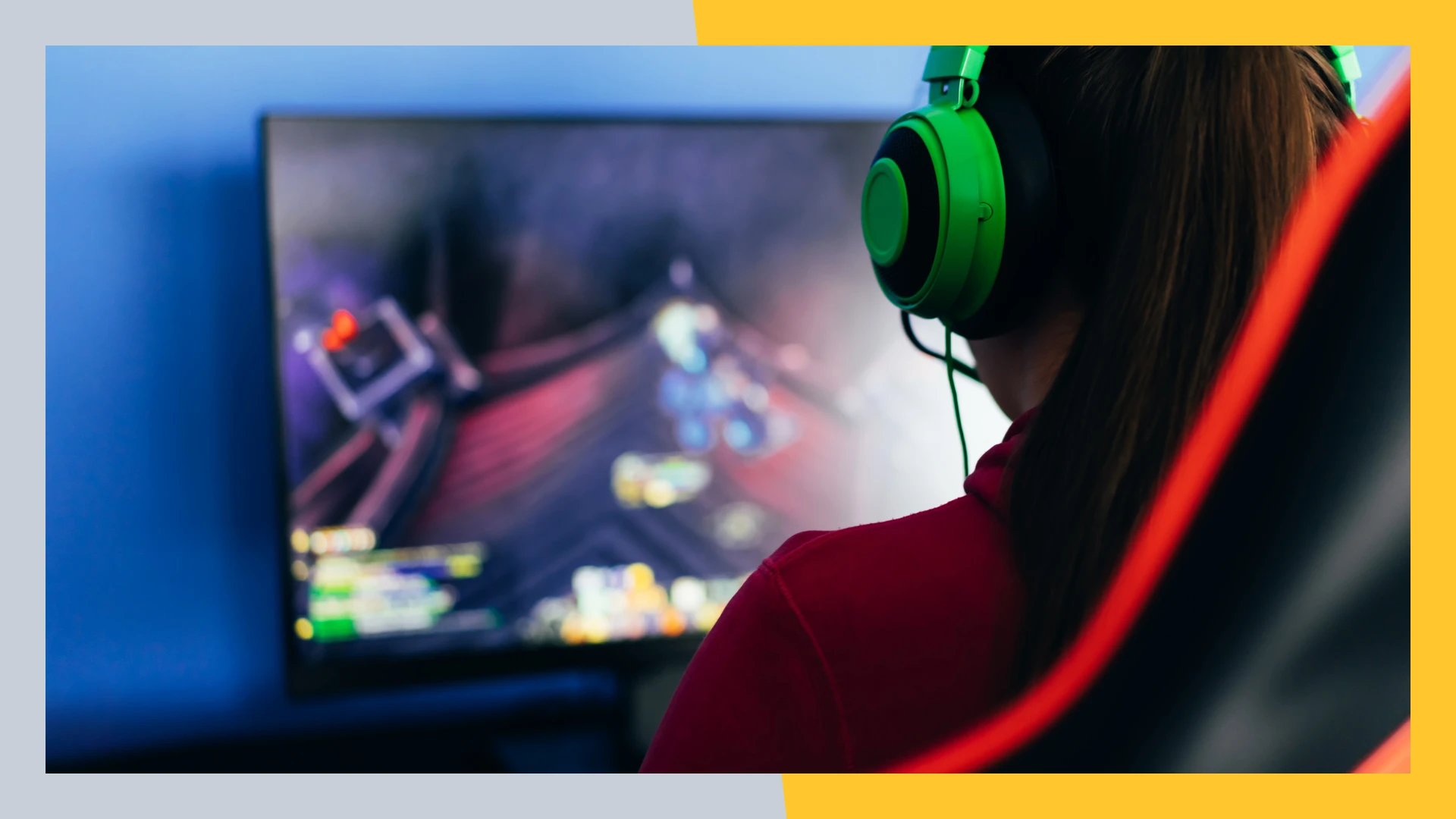 Quel est le top des jeux solo les plus amusants ?
Il existe toute une série de jeux solo amusants. Les amateurs d'épées et de sorcellerie pourront essayer The Witcher 3 : Wild Hunt. Pour les personnes qui aiment explorer des mondes sandbox, Red Dead Redemption ou la série Grand Theft Auto est un bon point de départ.
Si certains titres sont sortis exclusivement sur console, la plupart seront disponibles en tant que jeux solo pour PC, plusieurs éditeurs autorisant les games mods. Il ne s'agit que de quelques options, et la liste des jeux solo divertissants est pratiquement infinie.
Les 9 meilleurs jeux solo:
1. Elden Ring
Elden Ring est l'un de ces jeux de rôle monumentaux qui ne font pas de compromis. Réalisé par le légendaire producteur de jeux Hidetaka Miyazaki, il comporte également des éléments de construction du monde fournis par l'auteur de Game of Thrones, George R. R. Martin. Sorti en 2022, ce jeu solo PC est le plus vendu de l'année.
En jouant, tu incarnes un personnage qui cherche à réparer l'anneau Elden. Pour ce faire, tu dois traverser six zones, allant de terrains vagues où vivent des morts-vivants à des donjons cachés et des ruines oubliées depuis longtemps.
2. The Last of Us
The Last of Us a une suite plus récente, mais pour profiter pleinement de l'expérience, il est préférable de commencer par le tout premier jeu de la franchise.
Ce titre qui maintient sa place au top des jeux solo représente un parcours de survie dans un monde post-apocalyptique. C'est l'histoire de Joel, un homme qui cherche à faire traverser le pays à la jeune Ellie.
Se déroulant sur quatre saisons, le jeu consiste à survivre face aux créatures fongiques ressemblant à des zombies. Mais le plus intéressant, c'est la relation père-fille qui se noue entre les deux personnages. Mélangeant horreur et action, ce jeu s'adresse à tous ceux qui aiment les récits qui font pleurer.
3. Lego Star Wars: The Skywalker Saga
Si tu penses que les jeux de Lego ne sont destinés qu'aux enfants, tu te trompes. Poursuivant la tendance des jeux comme Lego Batman, Harry Potter et autres, ce titre reprend l'intégralité des neuf films de la saga Star Wars et les transforme en Lego.
Le jeu dispose de modes solo et multijoueur, ce qui en fait l'un des meilleurs jeux solo pour les sessions familiales occasionnelles.
Le jeu possède tous les attributs qui ont fait la réputation de la franchise Lego. Il regorge d'énigmes difficiles, de blagues célèbres et de répliques. C'est amusant et engageant, mais pas trop profond. Parfait pour jouer quand tu as besoin d'une petite pause.
Disponible sur la plupart des plateformes, Lego Star Wars : La Saga Skywalker fait partie, à juste titre, des meilleurs jeux solo sur PC. On le nomme typiquement parmi les jeux narratifs.
4. Horizon II: Forbidden West
Autre exclusivité PlayStation, Horizon est l'un des jeux les plus inventifs à ce jour. En un mot, on pourrait le décrire comme les aventures de dinosaures robots, ce qui semble simple voire un peu bête pour un jeu vidéo solo.
Pourtant, le jeu a un thème environnemental poignant avec sa dose d'aventure post-apocalyptique.
Non seulement tu seras pleinement impliqué dans l'histoire, mais tu pourras incarner l'un des personnages de jeux vidéo les plus emblématiques : Aloy. Horizon II : Forbidden West est une suite, il est donc préférable de jouer à l'original pour apprécier ce second volet.
5. Kirby and the Forgotten Land
Tous les jeux solo ne doivent pas nécessairement être profonds, sérieux et axés sur l'histoire. Nintendo fait un excellent travail avec les jeux occasionnels, et nulle part cela n'est plus évident que dans leur exclusivité Switch, Kirby and the Forgotten Land.
C'est le premier de 13 jeux en 3D avec Kirby, un personnage à l'apparence toute ronde de balle.
Ta tâche consiste à guider Kirby à travers une série de différentes étapes. Au fur et à mesure, tu dois sauver les Waddle Dees en inhalant les ennemis et en prenant leurs pouvoirs ou en les recrachant sous forme de projectile.
Le jeu a tellement plu qu'il s'est vendu à plus de 2,1 millions d'exemplaires au cours des deux premières semaines suivant sa sortie. C'est l'un des jeux solo les plus amusants sur la Switch.
6. Total War: Total Warhammer III
Ce titre est l'un des rares jeux de stratégie au tour par tour à être le plus gros succès commercial de 2022. Il peut être joué en mode solo et multijoueur et prend part à l'univers du jeu Warhammer sur table.
Tu dois construire les armées et gérer les colonies dans le monde de Warhammer. Tout au long du jeu, tu rencontreras des factions contrôlées par l'IA et devras les combattre dans une guerre totale.
Tu peux choisir d'incarner Grand Cathay, Kislev, les Royaumes des Ogres, ou l'une des cinq races des dieux du Chaos.
7. Spiderman
Avant que ce jeu n'existe, à part les remarquables jeux Batman, peu de jeux solo de super-héros avaient réussi à être à la hauteur des attentes. Cependant, Spiderman, sorti en exclusivité sur PlayStation en 2018, a dépassé les espérances.
Cartographiant un Manhattan presque grandeur nature, il te permet de prendre le contrôle de l'avaleur de toile alors qu'il file à travers l'île.
Ce titre combinant les traits des jeux d'action, jeux casual et jeux d'infiltration te laisse acquérir de nouvelles compétences et apprendre à mieux contrôler ton personnage.
En un rien de temps, tu te retrouves dans des situations de combat immersives, à jeter des bouches d'incendie sur des voyous et à utiliser les mouvements caractéristiques de Spiderman.
8. Grand Theft Auto V
Peu de jeux ont un tel impact culturel que la série GTA. Initialement un jeu d'arcade de type top-down, c'est maintenant le jeu le plus connu au monde, un titre sandbox qui te permet de traverser une ville entière et de bâtir un empire criminel.
Bien qu'il ait une mauvaise presse pour son contenu, le scénario de GTA ne manque pas d'humour et d'esprit.
GTA V est sorti en 2013, il a donc presque dix ans. Pourtant, comme tous les autres épisodes, il ne vieillit pas grâce à ses nouvelles missions, son monde immense à explorer et même sa possibilité de jouer en masse en réseau.
C'est l'un des meilleurs jeux solo pour PC auxquels tu reviendras encore et encore.
9. Red Dead Redemption II
Imagine toutes les choses dont nous avons parlé dans le contexte de GTA, puis transpose-les dans l'Ouest sauvage avec Red Dead Redemption II. Dans le premier monde sandbox de l'Ouest, tu joues le rôle d'Arthur Morgan du gang Van Der Linde.
La quête principale n'a pas grand-chose à voir avec les nombreuses quêtes secondaires et, avant même de t'en rendre compte, tu auras passé des heures à arpenter les étendues sauvages.
Avec des stratagèmes des jeux de puzzle, Red Dead Redemption II permet de pomper ton cerveau en améliorant les compétences de ton personnage. Il reste l'un des meilleurs jeux solo pour PC modernes.
À toi de jouer !
Maintenant, il ne reste plus qu'à choisir parmi les jeux solo pour PC ou console. Et une fois que tu en auras assez de jouer seul, tourne-toi vers les jeux mobiles multijoueur entre amis !