Einzelspieler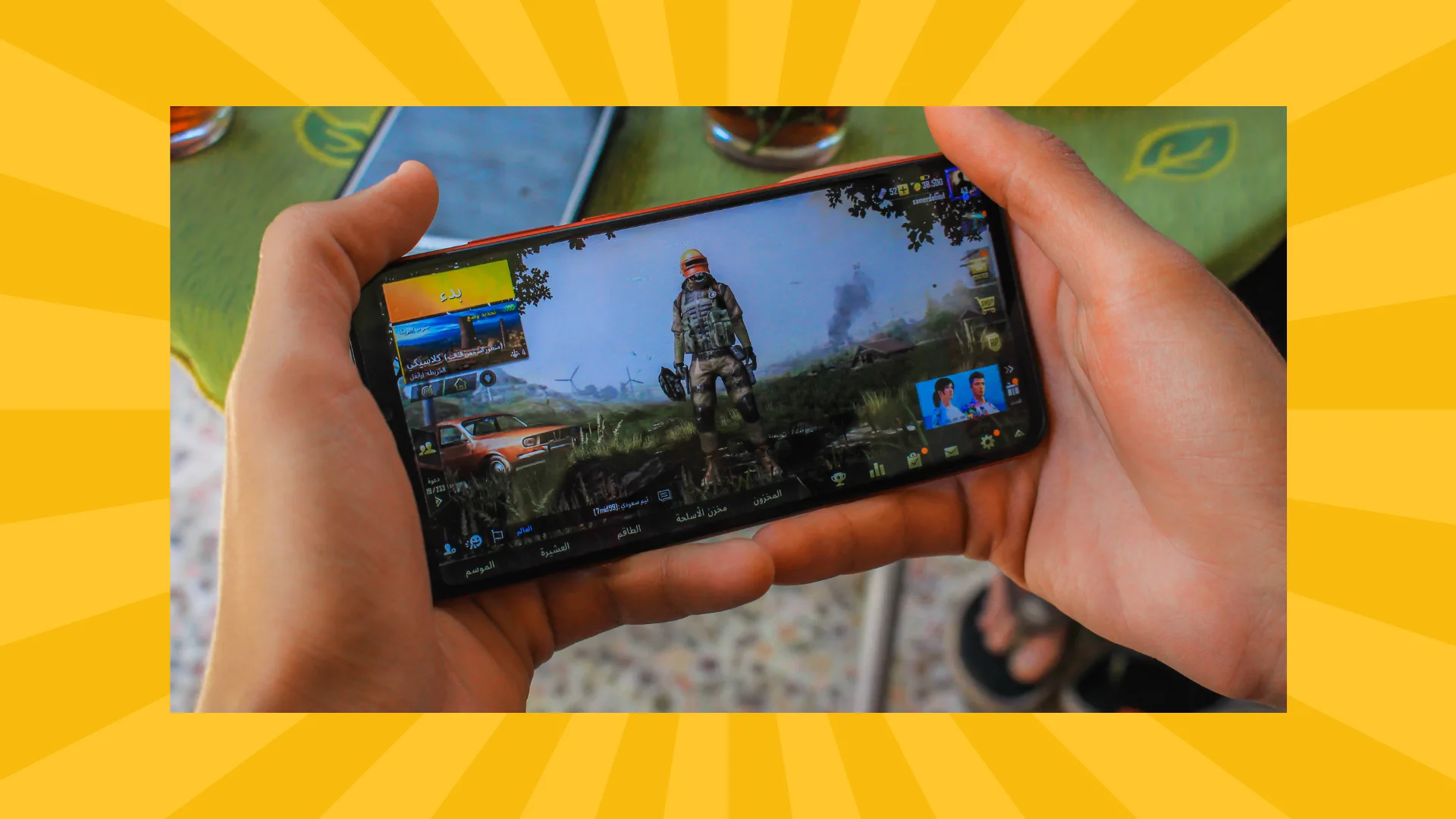 Die Welt der Online-Spiele ist heutzutage so enorm und aufregend wie nie zuvor. Internetgeschwindigkeiten schießen in die Höhe, während Next-Gen-Konsolen immer mehr Power bieten. Dabei gibt es weltweit immer mehr Menschen, die sich online verbünden und miteinander spielen oder gegen andere Spieler in den Kampf ziehen. Multiplayer Online Games PC zeigen das besonders gut, in denen Spieler aus aller Welt online zusammenkommen.


PC UND HANDY
Doch nicht alle Games bauen auf die Interaktion zwischen Gamern. Stattdessen liegt der Fokus für gute Singleplayer Spiele auf der Story und den Emotionen, die Spieler in ihren Bann ziehen. Das macht Einzelspieler Games so einzigartig.
Das Beste? Es gibt Single Player Games in sämtlichen Genres auf allen Plattformen, egal ob du Survival-Spiele kostenlos am PC spielen, dich an der Konsole in actionreiche Abenteuer stürzen oder am Smartphone Casual Games genießen willst. In jedem Fall sind Einzelspieler Spiele für dich dabei.
Wie unterscheiden sich Einzelspieler und Mehrspieler Games?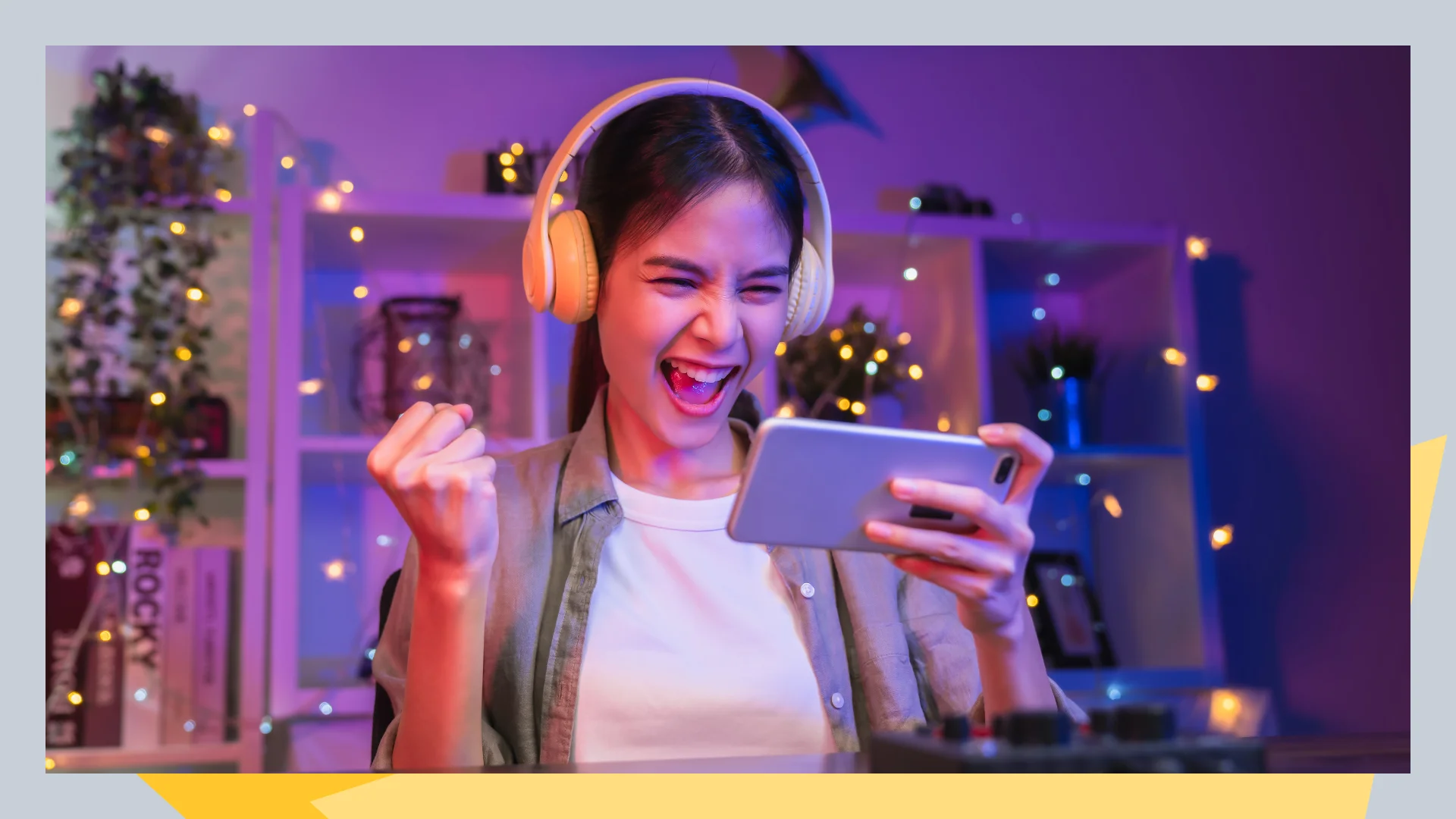 In Single Player Games spielt nur eine Person. Manchmal kannst du die Games auch zu zweit angehen und einige Games bieten Multiplayer-Modi. Doch im Grunde werden Singleplayer Games designt, um sie allein zu spielen.
Bei einem Multiplayer Spiel spielen mehrere Spieler gleichzeitig. Die Spieler können dabei entweder zusammen auf einer Couch am selben Gerät spielen oder sich online aus allen Ecken des Planeten auf dem Schlachtfeld treffen. In vielen Games kommen über 100 Spieler zusammen, vor allem in Battle-Royale-Games. Im Bereich der MMORPGs steigt die Anzahl nochmal exponentiell an.
Was macht Single Player Games besonders?
Die best Singleplayer Games fokussieren sich auf einen Charakter und lassen dich tief in die Geschichte eintauchen. Bei Multiplayer Games ist das schwieriger umzusetzen als bei Singleplayer Games. Schließlich können nicht mehrere Spieler dieselbe Spielfigur spielen. Je mehr Spieler gemeinsam online Spiele Free to Play spielen, desto weniger rückt eine tiefgehende Story in den Mittelpunkt.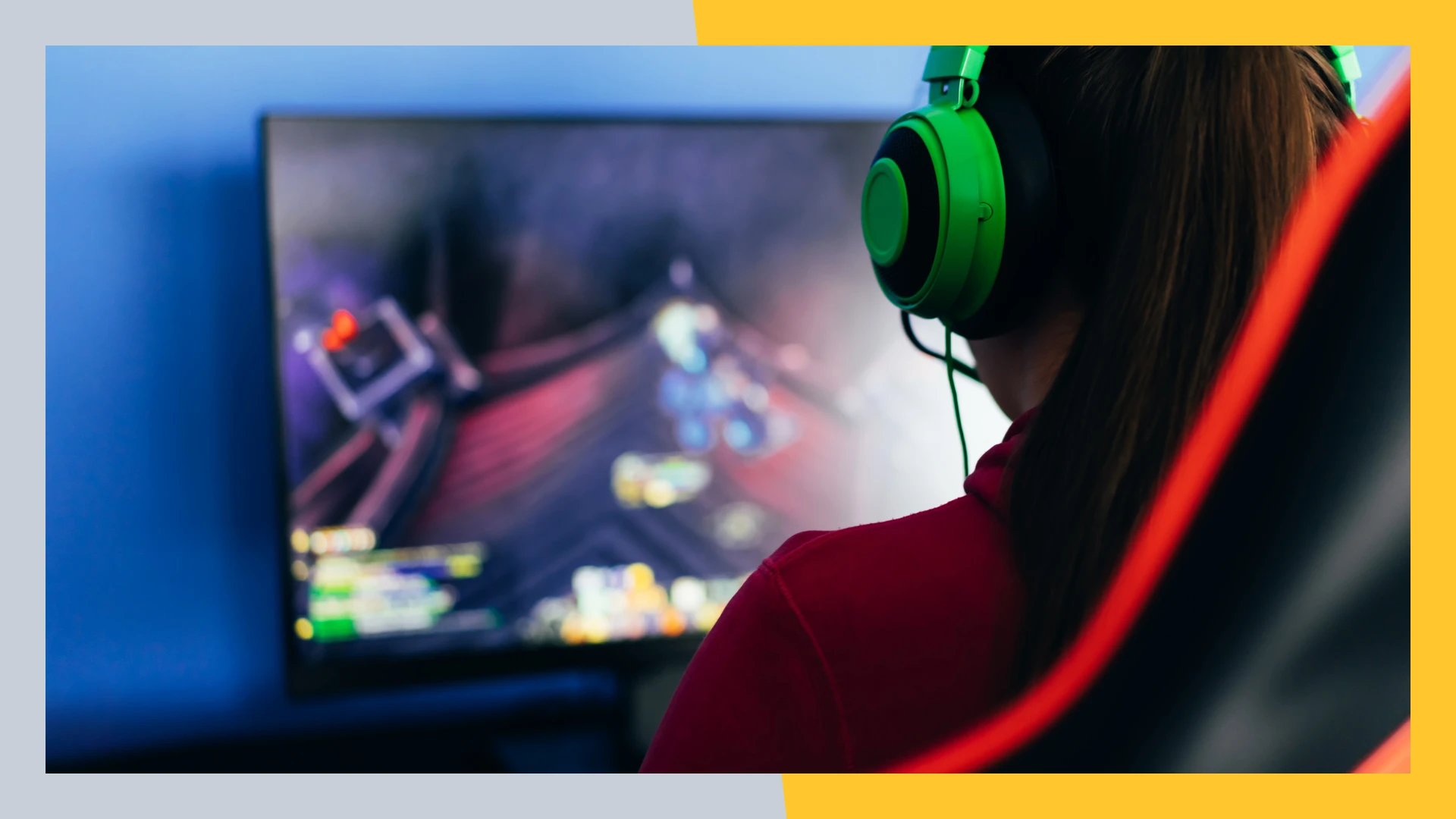 Doch wenn du umsonst Online Spiele spielen willst, musst du nicht zwingend Multiplayer spielen. Es gibt nämlich auch Online Single Player Games. Das sind Einzelspieler Spiele, die du allein spielst, doch für die du dich mit dem Server verbinden musst. In diesen Spielen werden die Storylines meist kontinuierlich erweitert.
Die Top 8 Einzelspieler Games
Es gibt eine ganze Reihe an herausragenden One Player Games aus allen Genres. Wenn du Fantasy liebst, könnte dir The Witcher 3: Wild Hunt gefallen. Für Fans von Sandbox-Welten sind Red Dead Redemption oder Grand Theft Auto genau richtig. Von Action über Strategie bis Casual ist für jeden etwas dabei.
Schauen wir uns die besten Einzelspieler Spiele an, die du nicht verpassen solltest.
1. Elden Ring
Du kannst jede Menge Online Spiele kostenlos spielen, die dich mit Rollenspiel-Elementen in die Schuhe verschiedener Charaktere schlüpfen lassen. Doch Elden Ring ist das Einzelspieler Rollenspiel, das das Zeug hat, alle anderen zu übertreffen. Das Game vom legendären Hidetaka Miyazaki, das sogar World-Building-Elemente von Game-of-Thrones-Autor George R. R. Martin bereithält, kam 2022 heraus und ist der meistverkaufte Titel des Jahres.
Du übernimmst die Rolle einer individualisierbaren Spielfigur, die die Aufgabe hat, den Elden Ring zu reparieren. Auf deiner Reise durchquerst du atemberaubende Umgebungen, vom Ödland über Dungeons bis hin zu vergessenen Ruinen.
Das Rollenspiel ist sicherlich nichts für schwache Nerven. Doch wenn du ein immersives Einzelspieler RPG suchst, ist dieser Hit-Titel ein Volltreffer.
2. The Last of Us
The Last of Us versetzt dich in eine post-apokalyptische Welt in der Rolle von Joel. Er hat die Aufgabe, mit dem jungen Mädchen Ellie das Land zu durchqueren.
Im Grunde geht es in diesem Single Player Video Game darum, gegen die Zombie-artigen, vom Pilz infizierten Kreaturen zu kämpfen und zu überleben. Doch wenn du diesen Top-Kandidaten der besten Singleplayer Spiele spielst, merkst du, dass es eigentlich um die Vater-Tochter-mäßige Beziehung zwischen Joel und Ellie geht. Hier kommen Horror, Action und eine herzzerreißende Story zusammen und machen es zu einem der best Singleplayer Games überhaupt.
3. Lego Star Wars: The Skywalker Saga
In diesem Einzelspieler Titel kommen alle neun Star-Wars-Filme unter einem Lego-Hut zusammen. All die Lego-Action, die bereits durch andere Games wie Lego Batman, Harry Potter und Co. bekannt ist, steigt in Lego Star Wars auf neue Höhen. Es bringt herausfordernde Rätsel, reichlich Witze und Humor mit sich und ist mitreißend, ohne dabei zu tief zu gehen.
Es ist eines der One Player Games, in dem du einfach kurz vorbeischauen kannst, wenn du gerade Zeit hast. Außerdem kannst du es auf verschiedenen Plattformen spielen, was es auch zu einem der beste Singleplayer Spiele PC macht.
4. Horizon II: Forbidden West
Die PlayStation Single Player Video Game Reihe Horizon ist nicht ohne Grund so beliebt. Hier treffen Roboter-Dinosaurier und reichlich postapokalyptische Action auf eine sagenhafte Welt und eine tiefgründige Story.
Dabei schlüpfst du in die Rolle der komplexen Protagonistin, Aloy, die sich zu einer der ikonischsten Videospielcharaktere etabliert hat. Horizon II: Forbidden West ist allerdings der zweite Teil. Am besten fängst du also mit dem ersten Teil ein – ebenfalls eines der best Singleplayer Games.
5. Total War: Total Warhammer III
Wenn du gerne Strategie Spiele online spielen magst, könnte dir das rundenbasierte Strategiespiel Total War: Total Warhammer III gefallen. Du kannst es sowohl im Singleplayer als auch im Multiplayer Modus spielen und damit in die Welt der Tabletop Warhammer Gaming Games eintauchen.
Kriegsspiele sind enorm beliebt, wenn Spieler die besten Spiele online spielen kostenlos, und auch in Total War ziehst du allein gegen die KI oder gegen andere Spieler in die Schlacht. Im Einzelspieler Modus ist es eines der besten Singleplayer Spiele, in dem du deine Armee aufbaust und deine Siedlungen verwaltest. Als einer der Bestseller des Jahres gehört es auf die Liste für beste Singleplayer Spiele PC.
6. Spiderman
Das Single Player Video Game Spiderman kam 2018 exklusiv für die PlayStation heraus und zeigte der Welt, wie ein grandioses Einzelspieler Superhelden-Game auszusehen hat. Darin schwingst du als Spiderman durch ein wahrlich lebensgroßes Manhattan.
Während du in diesem Top-Titel der One Player Games voranschwingst, lernst du neue Skills und kannst den Superhelden noch besser steuern. Kurzerhand reißt du Hydranten aus dem Boden, um sie auf deine Gegner zu schleudern und bedienst dich allerlei ikonischen Spidey-Moves. Selbst die besten Singleplayer Spiele sind selten so gut. Und mit dem PC-Release ist es jetzt auch eines der beste Singleplayer Spiele PC.
7. Grand Theft Auto V
Im Grundprinzip ist es ein Einzelspieler Game, das du offline spielst, es könnte durch die riesige Multiplayer-Welt in GTA Online allerdings auch eines der beste Online Spiele PC und Konsole sein.
Nur wenige Singleplayer Games entwickeln sich zu einem wahrlichen kulturellen Phänomen wie die GTA-Reihe. Grand Theft Auto V kam 2013 heraus und ist damit fast ein Jahrzehnt alt, doch es hätte kaum besser altern können. Mit neuen Missionen, einer riesigen Welt und der Multiplayer-Plattform gibt es immer etwas Neues zu erleben, während du in diesem Multiplayer und Einzelspieler Sandbox-Game dein kriminelles Imperium aufbaust.
8. Red Dead Redemption II
Wenn wir über gute Singleplayer Spiele reden, gehört auch Red Dead Redemption II dazu. Gewissermaßen transportiert es Grand Theft Auto in den Wilden Westen und lässt dich die Cowboystiefel von Gangmitglied Arthur Morgan überziehen.
Anders als bei vielen Singleplayer Titeln, rückt die Hauptkampagne hier bei all den Side-Quests in den Hintergrund. In diesem gefeierten Singleplayer Game vergeht die Zeit wie im Flug, während du durch die Prärie reitest.
Egal, ob du am liebsten die besten Handy Spiele kostenlos spielst, an der Konsole in weitreichende Welten eintauchst oder am PC deine Strategiekünste am Schlachtfeld auspackst, gute Singleplayer Spiele gibt es für jede Plattform und jedes Genre. Diese Top Einzelspieler Titel solltest du 2022 auf keinen Fall verpasst haben.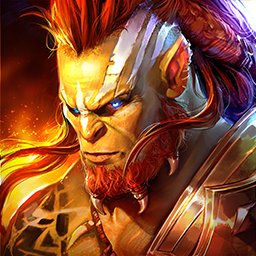 Raid: Shadow Legends
Sammle über 400 Champions & kämpfe um Ruhm