PS Vita Spiele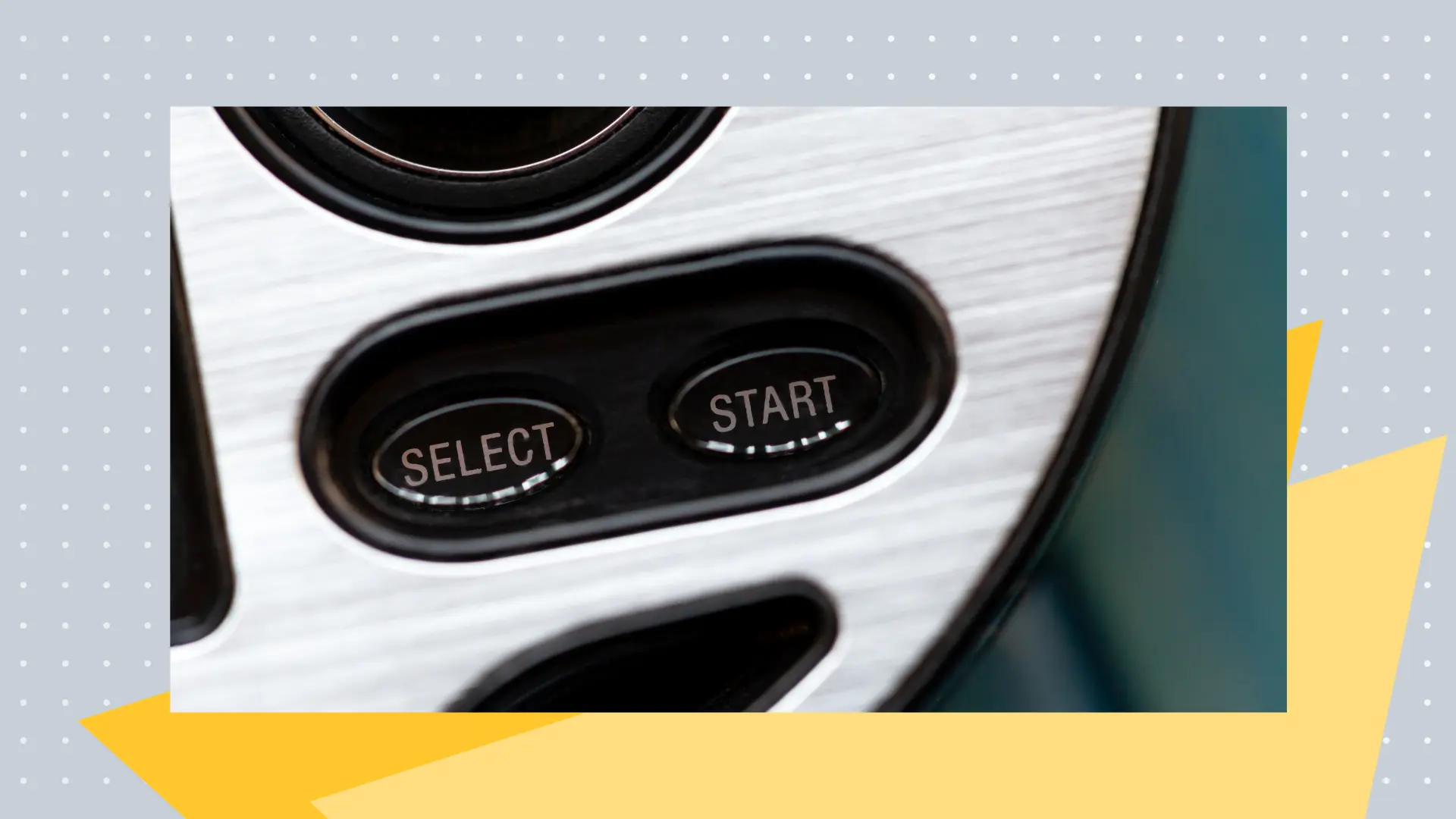 Einige sind fest davon überzeugt, dass die PS Vita zu den besten Handheld-Spielkonsolen aller Zeiten gehört. Darüber mögen sich die Geister scheiden, doch eins steht außer Frage: PS Vita Spiele haben einige herausragende Titel hervorgebracht.

Ob du gute Singleplayer Spiele, tiefgründige Geschichten oder hektische Shooter-Action suchst, die besten PS Vita Spiele lassen jeden auf seine Kosten kommen. Wir werfen einen Blick auf die Top 15 PS Vita Spiele aller Zeiten – vom Ursprung der Konsole bis in die heutige Zeit.
Die besten PS Vita Spiele: Das sind unsere Top 15
Die PS Vita hat nie das Maß an Liebe bekommen wie etwa die PSP und gilt für viele als eine enorm unterschätzte Konsole. Zwar ist es nicht mehr so einfach, an die Spiele zu kommen, wie etwa ein gratis PC Spiele Download, doch du kannst noch immer jede Menge herausragende PlayStation Vita Spiele finden und kaufen.
Doch selbst wenn du keine PS Vita hast, kannst du manche dieser Titel auch auf anderen Geräten spielen. Zudem besteht eine gute Chance, dass einige dieser Titel noch auf eine moderne Konsole kommen werden, um ihnen neues Leben einzuhauchen. Behalte diese PS Vita Spiele also unbedingt im Auge.
1. Persona 4 Golden
Persona 4 Golden aus 2012 ist nicht nur als eines der erfolgreichsten, sondern auch als eines der besten PS Vita Spiele in die Geschichte eingegangen. Daher überrascht es nicht, dass du das gefeierte RPG inzwischen auch am PC und auf der Nintendo Switch spielen kannst. Du bekämpfst darin in einer Kleinstadt dunkle Mächte und musst gleichzeitig dein Schulleben unter einen Hut bekommen. Mit seinen tiefgründigen Charakteren und detailreichen Kampfsystem hat es von IGN 9,3/10 Punkten erhalten. Es ist zwar kein MMORPG Free to-Play (Deutsch), doch es ist eines der PS Vita Online Spiele.
2. Uncharted: Golden Abyss
Jeder Gamer, der etwas auf sich hält, hat die Uncharted-Reihe auf der Konsole gespielt. Wenn du eine geschrumpfte Version des Klassikers suchst, ist Uncharted: Golden Abyss als Prequel zur gefeierten Spielreihe genau das Richtige. Es hat eine beeindruckende Bewertung von 80 auf Metacritic erhalten und bringt die gleiche Essenz mit sich wie die anderen Games mit Nathan Drake.
3. Gravity Rush
Laut GamesRadar, die dem Spiel einen Score von 4,5/5 gegeben haben, ist Gravity Rush eines der besten PS Vita Spiele. In dem Action-Adventure-Spiel von SCE Japan Studio aus 2012 übernimmst du die Rolle einer Frau, die die Erdanziehungskraft manipulieren kann. Zwar ist es nicht in der Liste zum Spiele runterladen kostenlos, doch du findest das gefeierte Spiel inzwischen auch im Spielkatalog für die PS4.
4. Tearaway
Ein Game auf der PS Vita Spiele Liste mit einem komplett einzigartigen Konzept ist Tearaway. Das Game von Media Molecule aus 2013 erhielt 3,5 von 4 Sternen von USA Today und wurde für seine innovativen Features gelobt. Es ist zweifelsohne eines der besten PlayStation Vita Spiele.
5. Danganronpa-Reihe
Liebst du es, mit deinen Entscheidungen den Verlauf der Story zu beeinflussen? Dann könnten die Danganronpa PS Vita Spiele genau das Richtige für dich sein. Die Visual-Novel-Games von Spike Chunsoft sind für ihre fesselnden Geschichten bekannt. Einige der Titel wurden dank ihrer einprägsamen Charaktere und Gameplay von IGN mit 8,5/10 bewertet. Damit gehören sie auf die Liste für die besten PS Vita Spiele.
6. Killzone: Mercenary
Suchst du die besten Shooter auf der PS Vita Spiele Liste? Killzone: Mercenary von Guerrilla Cambridge aus 2013 versetzt dich in den Kampf zwischen den Truppen der ISA und Helghast. Was macht ein Survival-Game aus? Auf der PS Vita kommst du dem Genre mit diesem Titel wohl am nächsten.
7. Spelunky
Während dich beste Aufbauspiele damit beauftragen, deine eigene Welt zu errichten, setzt das PS Vita Spiel Spelunky auf prozedural generierte Levels. Das heißt? Du kannst dieses Spiel so oft spielen wie du möchtest und jedes Mal eine neue, einzigartige Spielerfahrung genießen. Dieser Titel von Mossmouth hat auf Metacritic eine Bewertung von 87 und gehört damit auf die Top-15 PS Vita Spiele Liste.
8. Super Stardust Delta
Wie viele Titel in der Liste für die besten kostenlosen Spiele setzen einige Vita Spiele auf ein einfaches, aber mitreißendes Spielsystem. So etwa Super Stardust Delta von Housemarque aus 2011. Der Twin-Stick-Shooter mit hektischem Gameplay hat eine 9/10-Bewertung von IGN erhalten und ist damit eines der besten PlayStation Vita Spiele.
9. Rayman Legends
Rayman ist bereits seit vielen Jahren in der Gaming-Welt bekannt und auch auf der PlayStation Vita hat er eines der besten Spiele hervorgebracht. Das visuell eindrucksvolle Plattformspiel von Ubisoft Montpellier macht mobil genauso viel Spaß wie an der Konsole.
10. Metal Gear Solid HD Collection
Metal Gear Solid Spiele dominieren die Spielindustrie bereits seit Jahrzehnten, und auch die 2012-Sammlung für die PS Vita war hervorragend. Dabei wurden im Grunde die besten Titel des Spionage-Franchise von Kojima Productions in PS Vita Spiele verwandelt. Du kannst zwar hier nicht Geld verdienen mit Spielen, doch die Spielerfahrung der gefeierten Titel wird dich definitiv bereichern.
11. Soul Sacrifice
Soul Sacrifice ist eines der besten Action RPG Vita Spiele. Das Game von Marvelous AQL aus 2013 konnte mit einem mitreißenden Kampfsystem beeindrucken und wurde von GamesRadar dafür gepriesen, dass es frischen Wind ins Genre brachte.
12. Child of Light
Als eines der grafisch eindrucksvollsten Vita Spiele hat Child of Light von Ubisoft Montreal aus 2014 bewiesen, dass du keine Highend-Konsole brauchst, um ein wunderschönes RPG zu erleben. Es hat durch die Bank weg positive Bewertungen abgeräumt und ist einfach ein Must-Play der PS Vita Spiele.
13. Dragon's Crown
Fast hätten wir vergessen, ein PS Vita Beat 'em up zu nennen: Vanillawares Dragon's Crown aus 2013 ist ein herausragendes Sidescrolling-Fighting-Game mit einer eindrucksvollen, handgezeichneten Grafik.
14. Muramasa Rebirth
Vanillaware hat einige der besten PS Vita Spiele aller Zeiten hervorgebracht, und Muramasa Rebirth gehört ebenfalls dazu. Das 2D-Action-RPG konnte mit seiner einzigartigen Grafik und tiefen Story in mythischen japanischen Welten beeindrucken.
15. Hotline Miami
Den krönenden Abschluss auf der Liste der besten PS Vita Spiele aller Zeiten macht Hotline Miami. Das Spiel von Dennaton Games aus 2013 hat eine 9/10-Bewertung von IGN abgeräumt. Der Top-Down-Shooter sticht vor allem durch das hektische Konzept und die surreale Geschichte hervor. Suchst du die Herausforderung? Dann ist dieses PS Vita Spiel genau richtig.
PlayStation Vita Spiele FAQ
Was für Spiele gibt es für die PS Vita?
Es gibt jede Menge Spiele für die PS Vita. Auf der Handheld-Konsole findest du alle möglichen Computerspiele Genres, unter denen für jede Art von Spieler etwas dabei sein sollte: Von bekannter IP zu einzigartigen Charakteren, von Action-Games bis RPGs und Shootern, hier wird jeder fündig.
Kann man mit PS Vita online spielen?
Ja, du kannst einige PS Vita Online Spiele spielen. Spieler können über PSN mit anderen Spielern online zusammenkommen und PS Vita Online Spiele gemeinsam genießen.
Wie viel Spiele gibt es für PS Vita?
Die Spielbibliothek für PS Vita Spiele ist nicht die größte, trotzdem findest du über 1500 Spiele, die für Sonys Handheld-Konsole herausgebracht wurden. Wenn du die besten PS Vita Spiele suchst, wirst du mit dieser Top-15-Liste fündig.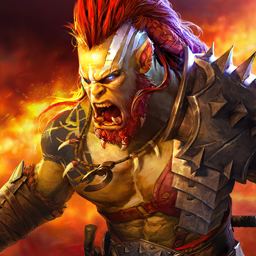 RAID: Shadow Legends
Sammle über 700 Champions & kämpfe um Ruhm