Games Genres
Jeder sucht kostenlose Online Spiele Multiplayer. Doch was ist damit überhaupt gemeint? In der Videospielbranche gibt es eine riesige Auswahl an Games Genres, sodass für jeden Geschmack etwas inkludiert ist. Diese sind heutzutage teils sogar beliebter als Filme, Serien, Bücher und Musik. Natürlich gibt es die beliebtesten Gaming Genres wie Aktion und Horror, aber es gibt auch Nischen, in welchen man interessante Unterhaltung und hervorragende Spiele findet. Diese Liste an Games Genres ist unendlich lang, nachdem es immer gewisse Untergruppen gibt. Wir stellen dir einige davon vor und beantworten die Frage: Was für Spiele gibt es?
Die ultimativen Games Genres Liste
Hier ist die ultimative Expertenliste von den besten Games Genres im Jahr 2023:
Casual
Ein Casual Game gibt dir genau das, was der Name schon sagt: Die Spiele in diesem Games Genre können schnell und einfach gespielt werden, weswegen sie nicht zu anstrengend sind. Hier benötigt man keine lange Einführung, sondern man kann sie einfach starten und spielen. Besonders seit der Einführung der Handyspiele ist es eines der beliebtesten Videospiel Genres.
MMORPG
MMORPG steht für "massive Multiplayer online role-playing Game". Ins Deutsche übersetzt kann man in diesem Spiel einen eigenen Charakter annehmen und online mit vielen anderen Spielern spielen. Bei online Spiele MMORPG Deutsch kommt natürlich direkt World of Warcraft in die Gedanken. Hier können Spieler aus der ganzen Welt in ihrer eigenen Welt gegeneinander antreten, Aufgaben erfüllen und ihre Geschichten schreiben.
Tower Defense
Games Genres kommen in den unterschiedlichsten Formen. Wolltest du schon immer einmal einen Turm verteidigen? Das kannst du bei einem Games Genre machen. So steigen Tower Defense Spiele in den Gaming Genres immer weiter auf. Dabei musst du deinen Turm gegen Wellen von Angreifern schützen. Du musst deine Ressourcen sparen und die richtigen Taktiken verwenden, um die Level zu bestehen.
Shooter
Was für Spiele gibt es bei den Shootern? Die Antwort ist sehr viele. Von Shooter Games kostenlos, bis hin zu der weltweit bekannten Call of Duty Serie ist es wohl das Games Genre, welches sich am längsten an der Spitze hält. Bei diesen Titeln kann es sich um FPS oder um TPS handeln, im Zentrum steht jedoch der Pistolenkampf in den unterschiedlichsten Szenarien.
Krieg
Wolltest du schon immer wissen, wie sich Krieg anfühlt, ohne in eine Kriegszone zu müssen? Kriegsspiele sind meistens auch Shooterspiele, welche jedoch in einer Kriegssituation stattfinden. Meistens handelt es sich dabei um berühmte Schlachten, es können aber auch fiktive Ereignisse sein. Im Internet kann man Kriegsspiele online spielen.
Abenteuer
Bist du bereit für ein neues Abenteuer? Dann könnten Abenteuer Onlinespiele free genau für dich sein. Hierbei wirst du in eine Geschichte hineinversetzt, in welcher du Aufgaben bestehen musst. Es gibt dabei verschiedenste Möglichkeiten und Szenarien. So kann es sich einfach um die richtigen Entscheidungen oder aber auch um lustige Puzzles handeln.
Survival
Spiele, in welchen der Spieler Ressourcen sammeln und in eine feindliche Welt mit Gegnern überleben muss, werden bei den Games Genres als Survival Spiele gesehen. Es gibt best free Survival Games, in welche man wirklich in diese apokalyptische Welt eintauchen kann.
Match 3
In Match 3 Puzzle Spielen muss man Objekte richtig anordnen, um das Spiel zu gewinnen. Kostenlose Spiele 3 gewinnt, gibt es mittlerweile überall und auch als Handyspiele. Neben strategischem Denken ist bei diesem Games Genre das Erkennen von Mustern besonders wichtig.
Aktion
Computerspiel Genres gibt es viele – Aktion (oder im englischen Action) Spiele sind jedoch heiß-begehrt. Es ist eines der besten Videospiel Genres aller Zeiten und auch heute noch mit an der Spitze. Tolle Aktion Spiele kostenlos online verbinden schnelle Action mit spannenden Kämpfen und Erforschungen.
MMO
MMO Online Spiele sind bei den Gaming Genres ähnlich wie MMORGPs. Der große Unterschied ist, dass MMOs nur auf dem Handy existieren. Bei diesem Games Genre liegt der Fokus auf den Spielern, mit welchen man kooperieren sollte.
Multiplayer
In Multiplayer Spielen teilst du dir mit Freunden oder unbekannten Leuten eine eigene virtuelle Welt. Durch diese wird die soziale Interaktion gefördert, weswegen das Games Genre besonders im Zeitalter des Internets eine neue Beliebtheit gefunden hat. Mittlerweile gibt es in fast jedem Spiel einen eigenen Multiplayer Modus. Das wohl bekannteste Multiplayer Spiel ist GTA V. Selbst nach über einem Jahrzehnt wird es weiterhin viel gespielt und es kommt immer wieder neuer Content hinzu.
PvP
Best Free PVP Games sind unter den Games Genres auf dem Handy sehr beliebt. Bei diesem Player vs. Player Spielen wird man in ein direktes Duell mit einem Gegner geworfen. Man muss eine passende Strategie finden und die richtigen Fähigkeiten besitzen, um siegreich daraus hervorzukommen.
RPG
RPGs gibt es bereits seit mehreren Jahrzehnten, wobei es vor allem durch die Final Fantasy Franchise bekannt wurde. Die Spieler nehmen dabei den Charakter in einer fantastischen Welt an und machen Entscheidungen, welche den Ausgang der Geschichte beeinflussen.
Strategie
Bei Strategiespielen benötigt man immer einen Plan und muss den Gegner überlisten. Ein Beispiel dafür ist das Spiel Risiko, es gibt jedoch viele digitale Alternativen dazu, sowie deutsche Strategiespiele kostenlos online spielen Seiten.
Burgen
Während man bei Turmverteidigungen eine gebaute Struktur verteidigen muss, fokussieren sich Burgen Spiele mehr auf den Aufbau. Bei Castle Spielen musst du eine sichere Festung mit deinen verfügbaren Ressourcen bauen und diese gegen deine Feinde verteidigen. Es gibt in diesem Games Genre viele strategische Ansätze, sowie interessante Neuerscheinungen.
Mittelalter
Das Tolle an Videospielen ist, dass sie dich gelegentlich in eine gänzlich neue Welt versetzen können. Das ist so bei PC Spiele Mittelalter. Hast du dich nicht auch immer schon gefragt, wie die Leute in dieser wilden Zeit gelebt und interagiert haben. In Mittelalter Spielen wird diese Frage beantworten. Es handelt viel von Prinzen und Königen und hat oftmals eine interessante Geschichte im Hintergrund.
Solitär
Gratis Solitär online spielen war schon immer gefragt. Früher hatte man das Spiel immer auf dem Computer, nachdem es das erste Kartenspiel war, welches von Microsoft digitalisiert wurde. Mittlerweile gibt es viele verschiedene Versionen im Internet, mit ihren eigenen Regeln.
Puzzle
Auch Puzzle Spiele waren bereits auf der Welt, bevor diese digitalisiert wurden. Heute ist gratis Puzzle online spielen so beliebt wie nie zuvor. Mit dem Handymarkt kann man diese ganz einfach unterwegs spielen, wobei besonders Candy Crush ein echter Vorreiter des Games Genres war.
Robot
Glaubst du, dass Roboter in der Zukunft die Welt beherrschen werden? Mit Robot Spiele kannst du bereits einen Blick in die Zukunft werfen, welche von Artificial Intelligence dominiert wird.
Horror
Fast nichts ist so Furcht einflößend wie Horror Spiele. Spieler, welche sich gern erschrecken, lieben diesen Adrenalinrausch. Spiele wie Silent Hill haben gezeigt wie erschreckend die Spiele sein können und nachdem die Grafiken auf den Konsolen immer besser werden, darf man sich auf noch furchteinflößendere Spiele in der Zukunft freuen.
Rogue
In Rogue Spielen müssen die Spieler unterschiedliche Levels bestehen. Normalerweise ist der Tod hier permanent und es gibt keinen Re-Spawn. Wenn du hier also stirbst, musst du erneut von ganz vorn anfangen.
Battle Royale
Durch Spiele wie Fortnite und PUBG wurde das Battle Royale Genre in den vergangenen Jahren bekannt. Die Spieler kämpfen dabei in einer immer kleiner werdenden Fläche darum, der letzte Überlebende zu sein.
Survival Horror
Survival Horror Spiele heben das Horror Genre auf das nächste Level. Neben dem Überleben musst du dich auch auf erschreckende Momente vorbereiten.
Taktische RPG
Ein taktisches RPG kombiniert Strategiespiele mit Rollenspielen. Meistens handelt es sich von Kampfspielen, in welchen der Fokus auf der Taktik liegt. Diese muss passen, um den Kampf zu gewinnen.
Open World Aktion RPG
Online Rollenspiele sind weithin beliebt, nachdem sie wie Sandbox Spiele ihren Spieler Freiräume bieten, sich die Charaktere aber auch weiterentwickeln und eine Geschichte schreiben können. The Witcher 3: Wild Hunt ist das wahrscheinlich beste Beispiel für dieses Genre. The Witcher wurde mehrfach für das Spiel des Jahres Auszeichnung nominiert.
Sandbox Simulation
Sandbox Simulationen wurden besonders durch den Erfolg von Minecraft bekannt. Die Spieler können dabei in dem Universum ihren eigenen Weg gehen und die Umgebung nach ihren Vorstellungen erschaffen und erstellen. So kann man hier ebenfalls eigene Mini-Spiele und Experimente kreieren.
Stealth Aktion
In Stealth Spiele liegt der Fokus darauf, nicht von den Gegnern erkannt zu werden. Das erfordert Planung und viel Geduld, weswegen die Nerven angespannt sein können. Die Metal Gear Solid Serie bietet dabei einen der besten Titel in dem Genre
Hack and Slash RPG
In dem Hack and Slash RPG Genre erhält man eine schnelle Action, in welchen man mit einer simplen Spielmechanik Kämpfe gewinnen muss. Dieses Genre hat ebenfalls RPG Elemente und Geschichten, um dem Spiel mehr Tiefe zu geben.
Puzzle Plattform
Du magst Puzzles, aber auch Levels? Dann bist du bei Puzzle Plattform genau richtig. Hier versuchst du verschiedene Plattform Levels zu erreichen und dabei Puzzles zu bestehen. Es gibt viele einzigartige Spiele wie It Takes Two und Unravel.
Welche Spiele Genres gibt es?
Es gibt eine Vielzahl an unterschiedlichen Computerspiel Genres. Wir haben in diesem Artikel viele davon vorgestellt. Diese überschneiden sich jedoch oftmals und auch in eigenen Computerspiel Genres gibt es wieder Unterkategorien, welche man schwer zuordnen kann. Das macht es jedoch auch interessanter. So kann man Spiele aus neuen Games Genres kennenlernen und den eigenen Videospielhorizont erweitern.
Welches Genre wird am meisten gespielt?
Natürlich haben Games Genres immer ihren eigenen Reiz, so sind free Games natürlich beliebt, nachdem sie gratis sind. Doch was für Spiele gibt es, welche am Markt den Unterschied ausmachen? Hier kommen natürlich drei Videospiel Genres in das Blickfeld: Aktion, Abenteuer und RPG. Diese haben sich in den vergangenen Jahrzehnten stets an der Spitze gehalten und es wirkt nicht so, als ob sich das bald einmal ändern würde. Dennoch kann es bei Games Genres immer wieder zu Überraschungen kommen. Das haben Hits wie Pokémon Go, Candy Crush Saga und Angry Birds in der Vergangenheit bewiesen.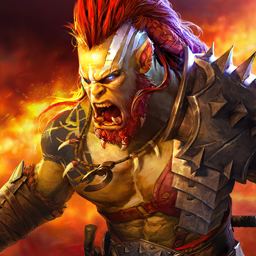 RAID: Shadow Legends
Sammle über 700 Champions & kämpfe um Ruhm