Play to Earn Games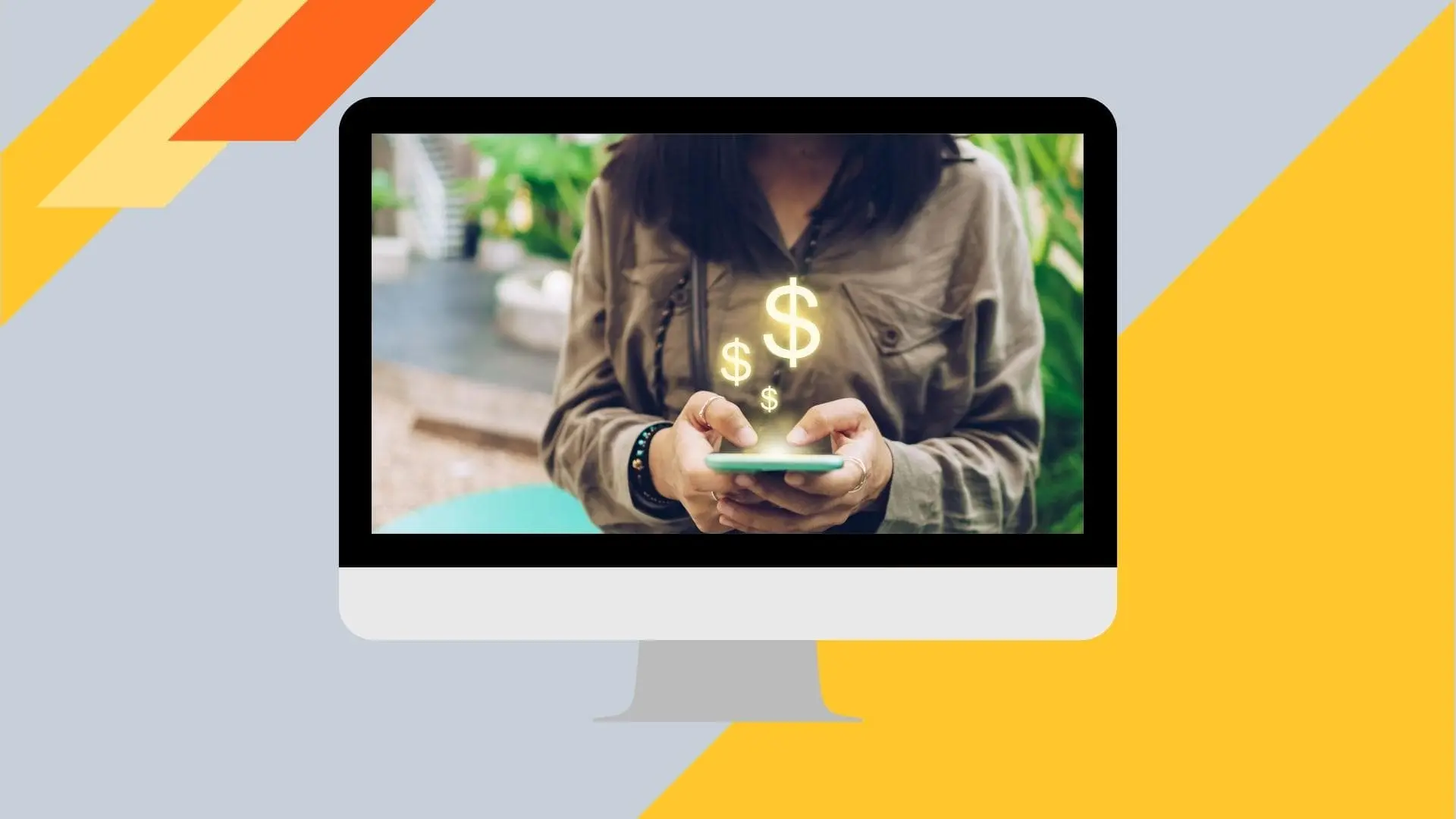 Zwischen Mitte 2021 und Anfang 2022 wurden so einige innovative Ideen in den Mainstream gedrückt, mit denen man nicht nur Geld verdienen, sondern auch wahrlich die Realität verändern wollte. Promis kauften ihre digitalen NFTs des Bored Ape Yacht Clubs für mehrere Millionen Dollar und dann veröffentlichte Mark Zuckerberg den neuen Namen für seine Firma.

Die Umbenennung zu Meta soll sein Vorhaben unterstreichen, einen digitalen Cyberspace zu schaffen – das "Metaverse". Zwar spielen wir schon heute Video- und Handy Spiele mit Freunden, doch mit dem Metaverse soll quasi ein zweites Leben voller Interaktionen im virtuellen Raum möglich werden.
Bei all diesen Entwicklungen kam es auch in der Gamingwelt zu Neuerrungen: Play to Earn Games (nicht Earn to Play Games) – Spiele, die auf NFTs, Kryptowährungen und der Blockchain basieren, mit denen man beim Spielen Geld verdienen kann – sprossen aus dem Boden. Neben dem allgegenwärtigen Free-to-Play-Modell in free Game PC, Konsolen, und mobilen Spielen, wurde mit Play to Earn Crypto Games ein ganz neuer Bereich eröffnet.
Noch bevor viele die Frage "Was ist Play to Earn?" überhaupt beantworten konnten, flockten Early Adopters in den Play to Earn Bereich, um mit Spielen Geld verdienen und vielleicht sogar zum "Krypto-Millionär" werden zu können. Nun sieht es jedoch so aus, als wären Play to Earn Games gegen die Wand gelaufen. Anders als zeitlose coole Spiele scheinen sie sich nicht auf Dauer bewährt zu haben.
Werteinbrüche, scheiternde Games und abwandernde Gamer schreiben eine Schlagzeile nach der anderen. Daher stellt sich unweigerlich die Frage: Haben Play to Earn Crypto Games eine Zukunft? Ist das Geld Verdienen mit Spielen auf der Blockchain in der Games-Branche zukunftsfähig? Oder sind Play to Earn Spiele im Kampf der Geschäftsmodelle ähnlich wie der schlecht gerüstete Gegner im Online Spiele Krieg dem Untergang geweiht?
Was bedeutet Pay to earn?
Gewissermaßen als ein positiveres Gegenstück zum berüchtigten "Pay to Win"-Modell, soll man bei Play to Earn durch Spielen Geld verdienen können. Doch um der Frage, was ist Play to Earn (sie heißen nicht Earn to Play Games) wirklich auf den Grund gehen zu können, solltest du dich mit einigen technischen Begriffen vertraut machen.
Was sind NFTs?
NFT bedeutet "Non-Fungible Token", was gewissermaßen als "einzigartiges Wertobjekt" übersetzt werden kann. Dabei handelt es sich um digitale Dateien, die sich auf der Blockchain befinden und eine gewisse Rarität und Inhaberschaft garantieren. Sie haben also eine eigene Identifikation und sind damit nicht austauschbar.
Was ist eine Blockchain und wie funktioniert sie?
Beim Blockchain Gaming handelt es sich um einen Neue Art des Spielens, bei dem Entwickler ihre Spielsoftware auf der Blockchain aufbauen. Damit können sie dann NFTs erstellen und Käufe sowie Abhebungen mit Kryptowährungen ermöglichen.
Die Blockchain ist hier für das Spiel, den Handel und das Vertrauen in das Game selbst essenziell. Ohne Blockchain Gaming wären Play to Earn Crypto Games nicht möglich.
Was sind Play to earn Games?
Play to Earn Spiele sind Games, die auf der Blockchain basieren und es dir möglich machen, NFTs zu verdienen. Diese kannst du dann für Kryptowährungen an andere Spieler verkaufen, welche sich wiederum für Fiat verkaufen lassen. Dahinter steckt das Konzept, dass du über diese Spiele Geld verdienen kannst. Wenn du etwa in einem gewöhnlichen Titel der best MMORPGs 2022 neue Skins oder Waffen erhältst, kannst du diese zwar innerhalb des Spiels in der Regel verkaufen, die In-Game-Währung lässt sich jedoch nicht in die reale Welt transferieren. Anders sieht das bei Play to Earn Crypto Games aus.
Kann man mit NFT Games Geld verdienen?
Kryptowährungen befinden sich auf dem Weg zum Mainstream. Damit schien das Konzept der Play to Earn Spiele wie eine gute Idee. Spiele mit Geld in Form von Kryptowährungen zu versehen, das sich in die echte Welt übertragen lässt und es Spielern ermöglicht, Geld mit Spielen verdienen zu können, wirkte zunächst zukunftsträchtig – einige Titel waren sogar kostenlos spielbar, sodass mit Spielen Geld verdienen kostenlos möglich war. Spieler, die spielen und Geld verdienen wollten, sprangen auf den Trend auf und Play to Earn Spiele gingen durch die Decke. Neben beste Spiele 2021 waren Play to Earn Titel plötzlich der letzte Schrei.
Im letzten Quartal 2020 stieg die gesamte Marktkapitalisierung von NFTs von etwa 60 Millionen Dollar auf über 7 Milliarden Dollar an. Damit wollte fast jedes große Unternehmen einen Teil vom Kuchen abhaben und sprang auf den Krypto-Zug auf.
Damit schien es auch für die Gaming-Branche wie der natürliche nächste Schritt. In-Game-Transaktionen sind in der Branche schließlich längst gang und gäbe und in sämtlichen beste kostenlose Android Spiele, PC-Games und Konsolentiteln aller Art enthalten. Hierbei können Spieler digitale In-Game-Items mit echtem Geld kaufen, doch sie können sie nicht wieder für Geld verkaufen und manchmal sind sie für neue Versionen von Spielen nicht mehr nutzbar. Damit sprangen einige Gamer mit dem Play to Earn Modell an Bord.
Mit dem Geschäftsmodell sollen Spieler theoretisch für ihre Zeit beim Grinden bezahlt werden, indem sie ihre Items für echtes Geld verkaufen können. Da viele Titel gratis sind, ist damit theoretisch sogar mit Spielen Geld verdienen kostenlos möglich.
Der Zusammenbruch der Play to Earn Games
Spielen und Geld verdienen mit Play to Earn Games rückte für eine Weile ins Rampenlicht – doch ihre Zeit an der Sonne war begrenzt. Diese Spiele mit Geld basierend auf der Blockchain sind unweigerlich an den Krypto-Markt gebunden. Nach dem Krypto-Crash im Sommer 2022, rutschten NFT-Umsätze in den Keller. Innerhalb von sechs Monaten ging es von zunächst 11,6 Milliarden Dollar auf gerade einmal 1 Milliarde Dollar abwärts. Während in dieser Zeit das beste Handy Spiel und Hit-Titel an den Konsolen weiterhin gespielt wurden, ging es für Play to Earn Titel und Spieler, die über Spiele Geld verdienen wollten, gleichzeitig mit dem Krypto-Crash abwärts.
Doch das lag nicht nur an den Krypto-Märkten, denn viele der führenden Play to Earn Crypto Games verloren an Popularität. Und einige Game-Unternehmen, die NFTs einführen wollten, schossen weit am Ziel vorbei.
Als in Tom Clancy's Ghost Recon: Breakpoint NFTs eingeführt wurden, war der Aufschrei der Fans enorm, sodass viele andere Firmen von ihren NFT-Plänen zurücktraten. Das war jedoch nicht mit allen Strategiespielen der Fall.
Das Play to Earn Game Axie Infinity verlor Anfang 2022 stetig Spieler. Dann kam es zu einem Hackerangriff in Höhe von 600 Millionen Dollar, was Play to Earn Crypto Games einen weiteren Schlag ins Gesicht verpasste.
Wie funktioniert Play To Earn?
Damit ein Play to Earn System funktioniert:
muss das Play to Earn Game dauerhaft beliebt bleiben.
muss es tausende regelmäßige Spieler haben.
ist die Zugänglichkeit für neue Spieler essenziell.
müssen vergangene und zukünftige digitale Assets mehr Wert bieten.
Obwohl es viele best online Spiele gibt, wissen Spieler, dass nur eine Handvoll an Games dauerhaft beliebt bleibt.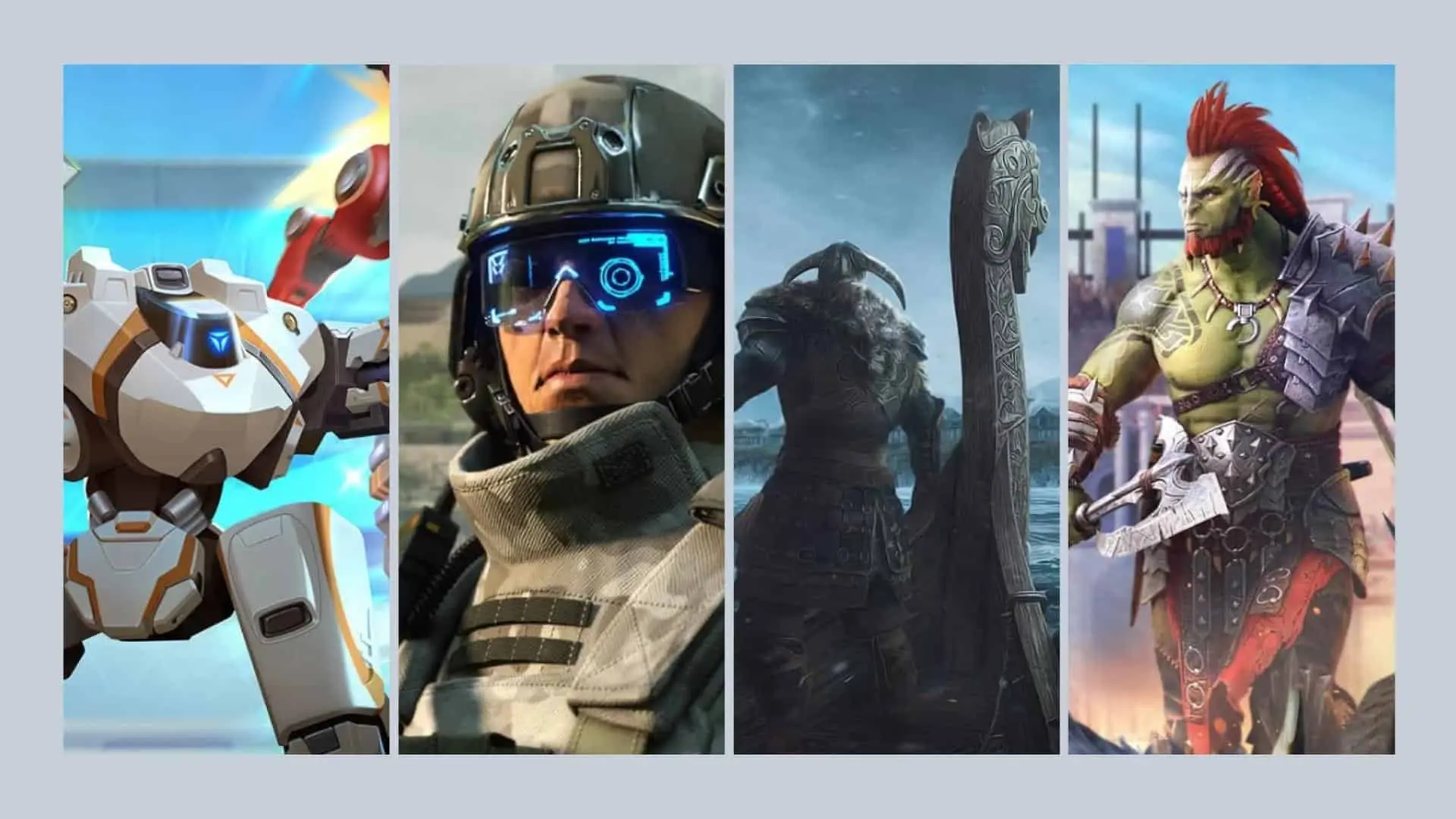 Doch niemand spielt ab Release über Jahre hinweg ein und denselben Titel, selbst wenn er die Liste für beste PC Spiele 2021 anführt. Stattdessen gibt es immer wieder neue Titel und Releases.
Die meisten Spieler werden durch die Dollarzeichen in den Schlagzeilen in ein Play to Earn Game gelockt. Die ersten Spieler, die endlos grinden, um große Gewinne zu erzielen, verkaufen nach einer Weile ihre Assets und verschwinden dann. Am Ende will aber niemand derjenige sein, der das zuvor scheinbar wertvolle digitale Asset besitzt, wenn sich der Markt in eine andere Richtung dreht.
Daher ist es keine Überraschung, dass viele Play to Earn Games mit einem Pyramidensystem verglichen werden – etwas, das nie passieren würde, wenn man Onlinespiele kostenlos lediglich zum Spaß an der Freude spielt.
Irgendwann stoppen dann auch die Entwickler den Support für diese Spiele mit Geld basierend auf der Blockchain. Selbst wer über diese Spiele Geld verdienen wollte und Assets errungen hat, sofern keine Interoperabilität zwischen Games besteht, werden diese NFTs nutzlos, sobald der Entwickler den Schlussstrich zieht.
Es kostet Geld, Online-Spiele am Laufen zu halten, selbst kostenlose Online Strategiespiele. Das heißt, sobald es nicht mehr genügend Spieler gibt, sind auch die Hosts weg vom Fenster.
Sind Play to Earn Spiele legitim?
Du kannst Geld verdienen mit Spielen, indem du in ein Play to Earn Game springst, dir digitale Assets erarbeitest und diese im Handel innerhalb des Games für Kryptowährungen verkaufst, die du dann als Fiat auszahlen kannst. Damit ist Geld mit Spielen verdienen möglich und Play to Earn Games (nicht Earn to Play Games) ein echtes Phänomen, das auf einer ganz anderen Schiene fährt als etwa ein kostenloses Survival Game oder unterhaltsames Casual Game, wo der Spielspaß das Ziel ist.
Spielen und Geld verdienen ist damit theoretisch möglich, doch niemand sollte darauf bauen, mit Play to Earn Games Millionen zu machen. Das ist in der Regel nur den Early Adopters mit viel Glück vorbehalten.
Vor einer Weile hätten jedoch auch nur wenige geglaubt Download kostenlos Spiele würden einmal so beliebt sein wie heute. Geld verdienen mit Spielen mit Play to Earn Modell und NFTs haben zwar gerade an Popularität verloren, doch einige Unternehmen sehen sie weiterhin als die Zukunft der Branche.
Es ist also davon auszugehen, dass dies nicht das Letzte war, das wir von Play to Earn Games gesehen haben.
Und wenn wir schon von der Zukunft von Games sprechen, sollte bis dahin auch ein neues Schleich Spiel auf dem Markt sein, davon gab es in letzter Zeit nämlich eindeutig zu wenig.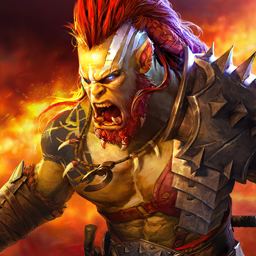 RAID: Shadow Legends
Sammle über 700 Champions & kämpfe um Ruhm