Stealth Games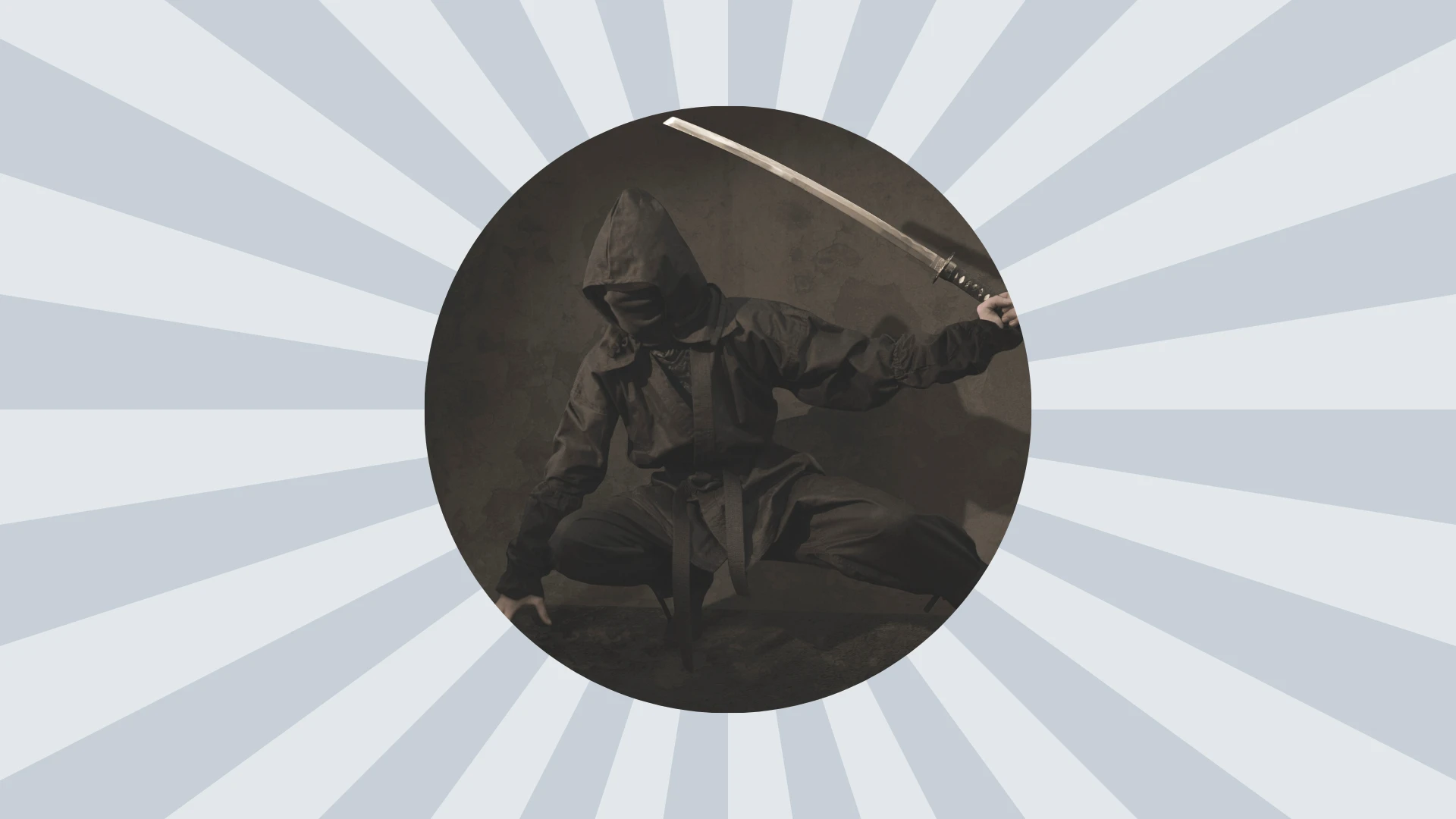 Bei einem Schleich Spiel geht es im Grunde genau darum, was der Name bereits aussagt: Schleichend Missionen zu erfüllen, ohne entdeckt zu werden. Um was für Missionen und Aufgaben es geht, hängt dabei ganz davon ab, welches Scheich Spiel du spielst. Doch ähnlich wie etwa viele der meistgespielte MMORPG 2022, sind auch Stealth Games oft im Bereich der Kriegsspiele angesiedelt. Du kannst also meistens davon ausgehen, dass dich eine Art von Schlacht erwartet.

Natürlich ist das aber nicht immer so. Die Welt der Stealth Games ist schließlich so vielfältig wie die Auswahl an Browsergames online kostenlos und bietet etwas für jeden Geschmack. Zum Beispiel könntest du in die 1980er zurückreisen und dir Pac-Man anschauen, was ein Beispiel eines Stealth Games aus einem ganz anderen Genre ist. Doch was macht Pac-Man zu einem Schleich Spiel?
Ganz einfach: Du versuchst, zu vermeiden, gefangen zu werden, während du gelbe Punkte und Früchte frisst. Bei allen der best Stealth Games steht im Vordergrund, gewisse Ziele zu erreichen, ohne entdeckt zu werden. Ähnlich, wie wenn man versucht, die MMO MMORPG Difference zu erklären, ist dieses Merkmal das, was Stealth Games von anderen Genres unterscheidet.
Doch um diese Liste mit den best Stealth Games aller Zeiten zusammenzustellen, legen wir den Fokus auf jene PC- und Konsolenspiele, die über das fundamentale Grundgerüst von Stealth Gaming hinausgehen. Diese Schleichspiele umfassen nicht nur ein paar Elemente des Genres, sondern sind Stealth Games mit jeder Faser ihres Codes.
Hier musst du Einfallsreichtum und Kreativität beweisen, fast so, wie wenn du Geschenke für Gamer suchst, und dir die besten Wege einfallen lassen, um unentdeckt deine Mission zu erfüllen. Denn in diesen Titeln geht es darum, nicht entdeckt zu werden und die Gegner zu erledigen.
Welches ist das beliebteste Schleich Spiel?
Das beste Spiel eines Genres oder einer Plattform zu bestimmen, wie etwa die besten mobile Games 2021, ist nie ein einfaches Unterfangen. Auch das beste Schleich Spiel zu definieren, ist schwer. Das liegt einfach daran, dass die Games zwar zu einem Genre gehören, aber alle diverse verschiedene Elemente mit sich bringen.
Zum Beispiel kann es sein, dass das beste PC Stealth Game, wie man es oftmals unter PC Spiele gratis Download Vollversion auf Deutsch findet, nicht zwingend genauso mitreißend ist wie etwa das beste Schleich Spiel an der Konsole. Manche Spieler bevorzugen außerdem Kriegs-Schleichspiele, während andere Spionage Stealth Games lieber mögen.
Um dem unabhängig von der Spielplattform gerecht zu werden, muss die Bewertung der best Stealth Games daher etwas verfeinert werden. Genau wie diese iOS Top Games 2022 alle ihre eigenen Merkmale mit sich bringen, die sie so herausragend machen, stechen auch diese Titel unter den besten Stealth Games aus einem ganz bestimmten Grund hervor. Du wirst gleich sehen, welche Gründe dies in jedem Fall sind!
Die Nummer eins aller Stealth Games: Metal Gear Solid 5: The Phantom Pain
Mit Blick auf Stealth Gaming, kommt im Grunde nichts an Metal Gear Solid heran. Woran das liegt? Sowohl im gesamten Franchise und ganz besonders im Titel The Phantom Pain sind deiner Fantasie keine Grenzen gesetzt. Du kannst darin frei erkunden und daher auch selbst deine eigenen Angriffe und Fluchtwege ausklügeln.
In The Phantom Pain kannst du dir zum Beispiel selbst einen Trick einfallen lassen, um Mitstreiter zu engagieren und den Gegner zu erledigen. Du kannst auch im Gebüsch hocken und als Scharfschütze deine Feinde aus weiter Ferne ins Jenseits schießen.
Dein Pferd kann sogar sein Geschäft auf dem Weg hinterlassen, damit die Jeeps der Gegner, die dich verfolgen, ausrutschen (ganz genau, die Rede ist von Pferdekot). Nur wenige Strategiespiele oder gratis Spiele Deutsch geben dir so viele Freiheiten und setzen deiner Fantasie so wenige Grenzen wie Metal Gear Solid 5. Damit steht außer Frage, dass es in die Liste der besten Schleichspiele an die Spitze gehört.
Die beste Story – The Last of Us Part II
In den besten Games, von Multiplayer Browsergames bis AAA-Konsolenspielen, geht es um mehr als nur die Spielmechaniken und Missionen, die sie herausstechen lassen. The Last of Us 2 ist nämlich aufgrund seiner grandiosen Story eines der besten Schleichspiele aller Zeiten. Du spielst darin Ellie, eine Frau, die nach einer Tragödie auf Rache aus ist, oder Abby, eine Soldatin, die eine religiöse Sekte auslöschen will.
Egal, für welche Story du dich entscheidest, wird dir ein echtes Gefühl von Dramatik vermittelt. Die postapokalyptische Welt sorgt für die entsprechende Atmosphäre. Doch die Gesichtsausdrücke der Charaktere und die Dialoge geben dem Game richtig menschliche Elemente, wie kaum ein anderer Titel.
Wenn du Schleichspiele liebst und etwas suchst, das dich mitreißt wie ein Film aus Hollywood, dann ist The Last of Us Part II perfekt.
Das kreativste Schleich Spiel – Hitman 3
Die Hitman-Reihe ist schon seit über zwei Jahrzehnten ein echter Hit (entschuldige das Wortspiel). Im Originalgame wurde Agent 47 vorgestellt, der in seiner Umgebung wahrlich verschwinden und die Bösen fast unentdeckt erledigen kann.
Wenn du gerne Computerspiele downloaden oder an der Konsole spielen willst, ist Hitman 3 als der letzte Teil der World of Assassin Trilogie eine gute Wahl. Er bringt die Geschichte zu einem Ende. Du kämpfst darin also, um die Geheimorganisation namens Providence zu eliminieren.
Was Hitman 3 von anderen Titeln abhebt, sind die vielen Möglichkeiten, die du hast, um unentdeckt zu bleiben. Natürlich kannst du auch hier im Schatten schleichen und dich hinter Mauern verstecken, doch in Hitman 3 geht es vielmehr darum, dir kreative Wege auszudenken, um deine Aufgaben zu erfüllen.
Schlüpf in verschiedene Kostüme und nimm andere Persönlichkeiten an, um die Feinde zu infiltrieren. Damit sticht der Titel hervor und ist eindeutig ein herausragendes Schleich Spiel.
Das witzigste Stealth Game – Sly Cooper: Thieves in Time
Nicht nur die beliebtesten Handy Spiele können echt witzig sein, auch ein Schleich Spiel kann richtig lustig sein. Da muss es nicht immer ernst zugehen. Sly Cooper richtet sich an jüngere Spieler und an alle, die auf der Suche nach einem eher fantasiehaften Abenteuer sind. Du übernimmst darin die Rolle von Sly Cooper, einem Waschbären, der von Generationen an Meisterdieben abstammt.
Du steuerst Sly auf seiner Mission durch die animierte Welt voller menschenartiger Tiere. Außerdem kannst du auch seine Familie und Freunde steuern.
Dein Ziel ist es, die Diebesbande wieder zusammenzubringen, damit sie zusammenarbeiten und das legendäre Buch, Thievius Raccoonus, reparieren können. Der comicartige Stil ist unter anderem im Bereich der iOS Spiele kostenlos beliebt, aber auch an der Konsole immer wieder ein Renner. Der Stil in Kombination mit der Dynamik des Spiels macht Sly Cooper: Thieves in Time unglaublich unterhaltsam und definitiv eines der besten Stealth Games aller Zeiten.
Die besten Stealth Game Mechaniken – Dishonored 2
In Arkane Studios Nachfolger des grandiosen Stealth Games Dishonored übernimmst du wieder die Rolle des supernatürlichen Assassinen, Emily, oder ihres Vatera Corvo Attano.
Sie haben beide ihre eigenen Skills, was die Kämpfe besonders spannend macht. Egal, welchen der beiden Charaktere du spielst, das Ziel bleibt das gleiche: erobere den Thron zurück.
Dishonored 2 sticht unter den besten Stealth Gaming Titeln für PC und Konsole aufgrund seiner makellosen Spielmechanik hervor. Es ist überhaupt nicht linear, sodass du in der Zeit nach vorne und zurück springen kannst.
Einerseits heißt das, das Game bleibt spannend, selbst wenn du es mehrmals spielst. Andererseits bietet es dir jede Menge Möglichkeiten, Missionen auf unterschiedliche Weisen zu bestreiten. Hinzu kommt noch das Aufbau-Element und kreative Weisen, unentdeckt zu bleiben. Das alles macht Dishonored 2 zu einem der besten Stealth Games der Geschichte.
Gehe Undercover mit Stealth Videospielen
Die Welt der Videospiele ist so vielfältig wie eh und je. Ob du dir die besten Android Apps anschaust oder die vielen PC- und Konsolentitel durchforstest, sie alle bieten Gametitel für jede Art von Spieler. Wenn Schleich Spiele dein Ding sind, solltest du diese Top 5 der besten Stealth Games aller Zeiten nicht verpassen.
Ob du dich aus dem Hinterhalt anschleichen und nichtsahnende Kriminelle erwürgen willst oder lieber auf eine Reise durch die Zeit gehst, es gibt mit diesen Stealth Games jede Menge Möglichkeiten, um Undercover zu gehen.
Diese Top-5-Liste umfasst Games für PC und Konsole, wenn du allerdings Play iPhone bevorzugst oder Play Store Spiele suchst, findest du hier auch Bestenlisten für die mobilen Plattformen. In der heutigen vielfältigen Welt der Games gibt es einfach etwas für jeden Geschmack.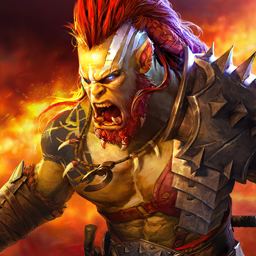 RAID: Shadow Legends
Sammle über 700 Champions & kämpfe um Ruhm