Top 5 des meilleurs jeux d'infiltration de tous les temps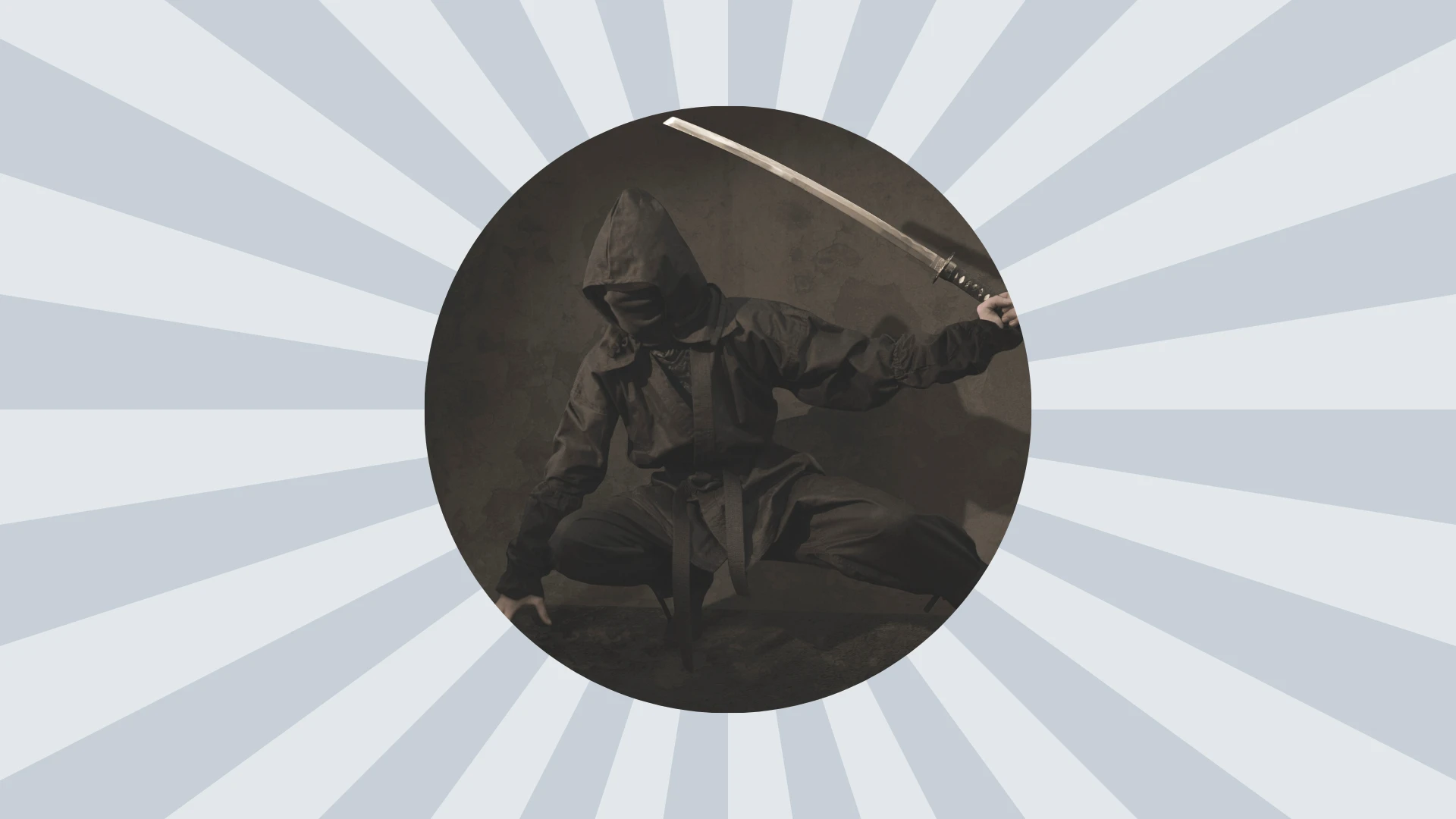 Les jeux d'infiltration te demandent d'accomplir des tâches tout en évitant d'être détecté. Ces tâches varient en fonction du titre auquel tu joues.

Cependant, comme les jeux d'infiltration pour consoles et PC font partie du genre plus large des jeux de guerre, les tâches impliquent généralement une sorte de bataille.
Bien sûr, ce n'est pas toujours le cas. On peut remonter aux années 1980 et à Pac-Man pour voir comment l'infiltration est utilisée dans d'autres genres. En quoi Pac-Man est-il un jeu d'infiltration ?
C'est simple : tu essaies d'éviter de te faire capturer tout en mangeant des points jaunes et des morceaux de fruits.
Jeux d'infiltration | Quels sont leurs traits particuliers ?
Tous les jeux d'infiltration couronnés de succès ont en commun la dynamique fondamentale d'atteindre un objectif sans se faire attraper.
Ainsi, il n'est pas rare de voir des jeux d'action parmi les titres les plus populaires dans la catégorie des jeux d'infiltration.
Dans ce guide des meilleurs jeux d'infiltration pour PC et consoles, nous nous concentrerons sur les titres qui vont au-delà des principes de base.
En d'autres termes, la liste suivante des jeux d'infiltration ne présente pas uniquement les éléments du genre.
Il s'agit plutôt de jeux d'infiltration par excellence. Cela signifie que le but du jeu est d'éviter la détection et de vaincre l'ennemi.
Par conséquent, même les adeptes de retrogaming ont sûrement quelques de ces types de jeux dans leurs listes de préférences.
Quel est le jeu d'infiltration le plus populaire ?
Il n'est pas facile de définir les meilleurs jeux d'infiltration. En effet, même s'il s'agit d'un genre, il comporte de nombreux aspects.
Par exemple, les meilleurs jeux sur PC ne seront pas nécessairement aussi captivants sur une console telle que la PlayStation.
De même, certaines personnes peuvent apprécier les jeux de guerre, tandis que d'autres préfèrent ceux qui se concentrent sur l'espionnage.
Ainsi, s'il est vrai que la plupart des bons jeux d'infiltration plaisent à un grand nombre de personnes, quelle que soit la plateforme utilisée, nous devons être un peu plus nuancés dans notre façon de les évaluer.
Dans cet esprit, les jeux d'infiltration suivants ont tous été choisis parce qu'ils se distinguent pour une raison spécifique.
Le meilleur jeu d'infiltration - Metal Gear Solid 5 : The Phantom Pain
Dans l'univers des jeux d'infiltration, la franchise Metal Gear Solid est presque inégalée. La principale raison pour laquelle cette franchise, et plus particulièrement The Phantom Pain, se distinguent de la concurrence est que la façon dont tu gagnes n'est limitée que par ton imagination.
Il s'agit d'un véritable jeu d'infiltration dans le sens où tu peux te déplacer librement et concevoir tes propres attaques et évasions. D'ailleurs, il n'est pas rare de rencontrer de bons jeux de tir dans le même classement.
Qu'est-ce qui le rend si spécial ?
Dans The Phantom Pain, tu peux inventer une ruse pour recruter des assistants et affronter l'ennemi. Tu peux t'installer dans les buissons avec un sniper et tirer sur tes ennemis à des kilomètres de distance.
Tu peux même laisser ton cheval mettre sa trace sur le sol pour que les Jeeps qui te poursuivent glissent et dérapent (oui, nous parlons bien d'excréments de cheval).
Très peu de jeux de stratégie de premier ordre t'offrent autant de liberté et de créativité que Metal Gear
Solid 5, ce qui explique pourquoi il est considéré comme l'un des meilleurs jeux d'infiltration de tous les temps.
La meilleure histoire - The Last of Us Part II
Les joueurs ont tendance à se concentrer sur les mécanismes et les missions lorsqu'il s'agit de jeux d'infiltration sur console et PC. Ces choses sont importantes, mais ce ne sont pas les seules dynamiques qui rendent ce jeu génial.
The Last of Us Part II est l'un des meilleurs jeux d'infiltration pour PC et consoles grâce à son scénario.
Tu peux prendre le contrôle d'Ellie, une femme ayant vécu une tragédie et qui cherche à se venger, ou d'Abby, une femme soldat qui tente d'éradiquer un culte religieux.
Quelle que soit l'histoire que tu choisis, il y a un véritable sens du drame.
Le monde post-apocalyptique impose le contexte, mais ce sont les expressions faciales des personnages des jeux et les dialogues qui les accompagnent qui confèrent à ce jeu un élément humain sans pareil.
Si tu es un vrai fan des jeux d'infiltration, et que tu veux quelque chose qui t'attire autant qu'un film hollywoodien, The Last of Us Part II est un choix parfait.
Le meilleur jeu d'infiltration pour la créativité - Hitman 3
La série Hitman cartonne depuis plus de deux décennies. Le premier jeu nous a fait découvrir l'Agent 47 et sa capacité unique à se fondre dans son environnement et à éliminer les méchants presque sans se faire repérer.
Hitman 3 est le dernier épisode de la trilogie du Monde des Assassins. Il met un point final à l'histoire, ce qui signifie que tu dois te battre pour éliminer l'organisation secrète connue sous le nom de Providence.
La logique du jeu ressemble beaucoup à celle des jeux de survie.
Ce qui distingue Hitman 3 des autres jeux d'infiltration sur console et PC, c'est la façon dont tu peux éviter d'être repéré. Bien que tu puisses te faufiler dans l'ombre et te cacher derrière des murs, Hitman 3 consiste davantage à trouver des moyens créatifs de mener à bien ta mission.
Tu devras te déguiser et endosser différentes personnalités pour infiltrer l'ennemi. C'est ce qui différencie Hitman 3 des autres jeux et en fait l'un des meilleurs jeux d'infiltration du moment.
Le jeu d'infiltration le plus amusant - Sly Cooper : Thieves in Time
Tous les jeux d'infiltration ne sont pas forcément sérieux. Sly Cooper est un de ces jeux multijoueur qui s'adresse aux jeunes joueurs ou à ceux qui recherchent une aventure plus fantaisiste.
Ta tâche consiste à prendre le contrôle de Sly Cooper, un raton laveur descendant d'une longue lignée de maîtres voleurs.
En plus d'emmener Sly en mission dans un monde animé rempli d'animaux à l'apparence humaine, tu auras également le contrôle de sa famille et de ses amis.
En fait, tu dois réunir la bande de voleurs afin qu'ils puissent travailler ensemble pour réparer le livre légendaire, Thievius Raccoonus. Cette dynamique, associée au style cartoon, rend Sly Cooper : Thieves in Time extrêmement divertissant et certainement l'un des jeux d'infiltration les plus agréables qui soient.
Les meilleurs mécanismes de furtivité - Dishonored 2
La suite du jeu d'infiltration à succès Dishonored, une création d'Arkane Studios, te laisse reprendre le rôle des assassins surnaturels Emily ou son père Corvo Attano. Tu peux incarner l'un ou l'autre.
Ils ont chacun leurs propres compétences, ce qui rend les séquences de combat extrêmement prenantes. Quel que soit le personnage que tu incarnes, l'objectif est toujours le même : récupérer le trône.
De tous les jeux d'infiltration sur PC et sur console, Dishonored 2 fait partie de nos favoris grâce à sa mécanique. Il est non linéaire, ce qui signifie que tu peux faire des sauts en arrière et en avant dans le temps.
Cela permet non seulement de garder l'intérêt après plusieurs parties, mais aussi d'accomplir les missions de différentes manières.
Ajoute à cela l'élément de construction du monde et les moyens créatifs d'éviter la détection et Dishonored 2 se classe parmi les meilleurs jeux d'infiltration de l'histoire.
Découvre les jeux d'infiltration !
Maintenant que tu as parcouru la liste des 5 meilleurs jeux d'infiltration jamais sortis, tu n'as qu'à décider lequel d'entre eux tu veux tester en tout premier lieu.
Que ce soit pour te cacher dans l'ombre et étrangler des criminels naïfs ou pour voyager dans le temps, tu n'as que l'embarras du choix pour t'amuser avec les meilleurs jeux d'infiltration.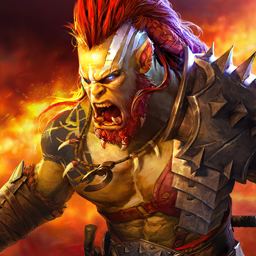 RAID: Shadow Legends
Récupère + de 700 Champions et décroche la gloire