Tout sur les personnages non-joueurs (PNJ ou NPC)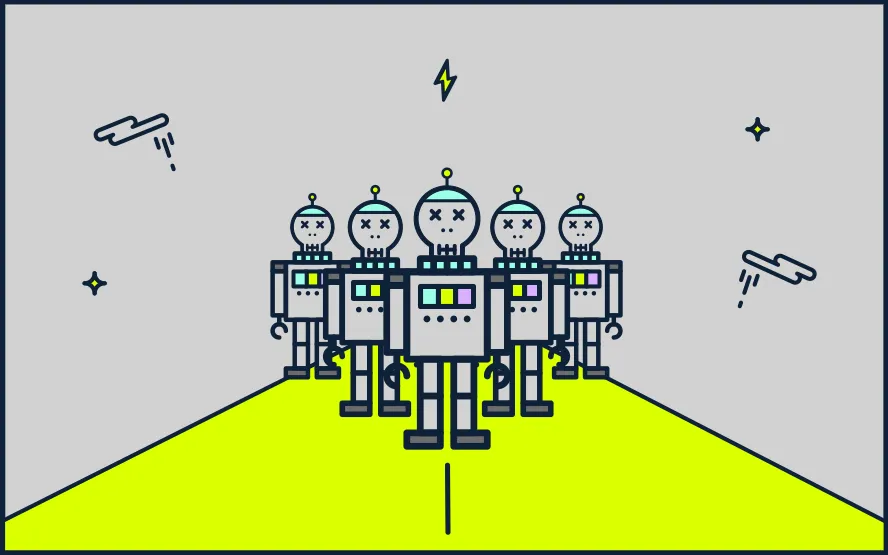 « Personnages non-joueurs » (PNJ ou NPC en anglais) est une expression inventée par les joueurs de jeux de rôle sur table pour décrire les personnages du jeu qui ne sont surveillés que par un « maître du jeu », par opposition aux joueurs actifs.

Analysons cet élément du langage gamer de plus près. Les NPC sont des personnages non-joueurs contrôlés par l'intelligence artificielle du jeu. Ainsi, les développeurs programment chaque NPC avec un choix spécifique de comportements afin de lui conférer une personnalité et d'améliorer le scénario du jeu.
Comment les personnages non-joueurs (PNJ) influencent-ils tes jeux préférés ?
Fais attention à ne pas confondre les personnages non-joueurs avec les personnages contrôlés par l'ordinateur. Ces derniers sont conçus pour être des personnages joueurs programmés pour penser et agir comme des humains.
Les NPC ou PNJ peuvent être soit des protagonistes, soit des personnages secondaires qui animent le monde ouvert pour lui donner de la profondeur. Les NPC sont le plus souvent présents dans les jeux multijoueur.
S'il n'y a qu'un seul joueur humain dans le jeu, l'ordinateur remplit le jeu avec plusieurs personnages non-joueurs qui sont programmés pour faire des mouvements dynamiques basés sur l'intelligence artificielle du jeu.
Bien que les personnages de jeux vidéo contrôlés par l'ordinateur puissent penser et prendre des décisions indépendantes dans le jeu, le comportement des NPC est presque toujours programmé.
Dans les jeux Flash, les actions des personnages non-joueurs sont souvent déclenchées par des personnages contrôlés par des humains en fonction de leur comportement ou de leur dialogue.
Cependant, dans certains jeux HTML5 et Flash, on peut trouver des NPC non-scriptés qui fonctionnent comme des avatars contrôlés par les développeurs du jeu.
Cela concerne surtout les jeux de rôle en ligne massivement multijoueurs (MMORPG).
Les 10 NPC les plus célèbres de l'histoire des jeux vidéo
Si de nombreux NPC ou PNJ ne sont rien de plus que du matériel de base, certains d'entre eux ont tout de même réussi à capter l'attention et à devenir des icônes dans la communauté des joueurs.
Nous allons évoquer ci-dessous dix NPC légendaires qui ont animé les écrans de jeu pendant des décennies :
1. Cave Johnson (Portal 2)
Cave Johnson est sans aucun doute le plus intéressant des personnages non-joueurs de la franchise Portal.
Cave Johnson, l'ancien PDG d'Aperture Science, a laissé le pouvoir lui monter à la tête avant de mourir dans un accident tragique.
Le dialogue de Johnson, géré par J.K. Simmons, est engageant et plein d'esprit, et les messages préenregistrés soulignent sa personnalité.
2. HK-47 (Star Wars: Knights of the Old Republic)
Tu es sans doute au courant que Star Wars : Knights of the Old Republic est l'un des leaders au palmarès des MMORPG. Le HK-47 est un bon candidat pour être inclus dans notre liste. La raison principale est que tu dois le contrôler pendant une mission de combat.
HK-47 est un NPC avec lequel tu entres en contact à de nombreuses reprises dans KOTOR. HK-47 a un code moral ridiculement simple.
En fait, il considère que tous les autres sont des morceaux de viande et que la confrontation physique est le moyen le plus simple de résoudre un conflit.
3. Sans (Undertale)
Undertale est un jeu qui regorge de NPC mémorables, mais si nous devions choisir, Sans serait en tête de liste.
Ce squelette effrayant, mais souriant, symbolise tout ce qu'il y a de mieux dans ce jeu. Il peut parfois paraître inutile, mais il nous rappelle qu'il ne faut pas prendre ce jeu trop au sérieux.
4. Dogmeat (Fallout)
La série Fallout est riche en PNJ exceptionnels, mais Dogmeat sort du lot.
Ce chien de compagnie est l'une des présences les plus constantes de tes aventures dans l'univers de Fallout.
Dogmeat te suivra partout où tu iras, illuminant pour toi la solitude de la terre désolée.
5. Cortana (Halo)
Cortana est une personnalité très forte en soi, mais sans ce PNJ, Halo ne serait pas ce qu'il est aujourd'hui.
Considère Cortana comme la voix de la raison et de la connaissance, qui te guide sur ton chemin.
Depuis longtemps, ce type de NPC ou PNJ est une source de frustration pour les joueurs. Cependant, Cortana est un ajout inestimable à la franchise Halo.
6. Elizabeth (BioShock Infinite)
BioShock Infinite a peut-être beaucoup de défauts, mais une chose sur laquelle la plupart des joueurs s'accordent est le succès du NPC Elizabeth.
Elizabeth ne sera pas un boulet à traîner. Elle est souple et compétente, et possède de nombreuses qualités uniques qui t'aideront à surmonter les situations difficiles.
7. The Merchant (Resident Evil 4)
Lors de nos voyages dans Resident Evil 4, le Marchand apparaissait plus d'une fois à l'écran pour nous sauver des villageois, nous saluant toujours par la question : « Qu'est-ce que tu vas acheter ? ».
Si tu avais besoin de te procurer des armes, des améliorations ou des objets aux pouvoirs guérisseurs, c'était vers lui que tu devais te tourner.
8. "« Le Joker » (trilogie Mass Effect)
Jeff « Joker » Moreau est l'un des meilleurs NPC de tous les temps, et pas seulement dans la série Mass Effect.
Il se démarque des autres pilotes de la flotte de l'Alliance. En plus de ses qualités exceptionnelles dans le ciel, il a aussi un sens de l'humour détonnant.
Tu ne seras pas étonné quand tu sais qu'il a été interprété par Seth Green dans la version anglaise !
9. « Otacon » (Metal Gear Solid)
Hal « Otacon » Emmerich est un scientifique ringard qui est devenu l'un des personnages les plus reconnaissables de la franchise Metal Gear Solid.
Bien qu'Otacon démontre sa vulnérabilité en se pissant dessus lors de sa première apparition dans le jeu, il évolue progressivement, dépassant les attentes pour mieux t'aider.
10. Tom Nook (Animal Crossing)
Bien qu'il soit un NPC ou PNJ, Tom Nook joue un rôle clé dans tous les aspects de la saga Animal Crossing. Il tient la boutique du village et est un personnage auquel tu peux t'adresser si tu as besoin de fonds pour poursuivre tes aventures.
Nook - connu au Japon sous le nom de Tanukichi - joue pratiquement le rôle de gardien du jeu, s'assurant que les joueurs avancent au bon moment.
Un non-player character (NPC) en tant que mème
Un non-player character n'est, curieusement, pas juste un personnage. À l'automne 2018, le terme personnage non-joueur a attiré une attention supplémentaire lorsqu'il a été utilisé comme mème péjoratif. Le mème a été partagé avec la question « Es-tu un NPC ? Es-tu un PNJ ? ».
Essentiellement, le mème implique que toute personne étiquetée comme NPC est incapable de penser par elle-même et ne fait que suivre la foule.
Le terme non-player character est même devenu une insulte que les joueurs lancent à ceux qui, selon eux, manquent d'intelligence de jeu pour gagner (cela concerne par exemple les personnages des différentes classes D&D, où les joueurs doivent être proactifs).
Conclusion | À quoi sert un NPC ?
Les NPC ou PNJ font partie intégrante de la dynamique de nombreux jeux récents, ajoutant une couche d'authenticité qui rend les mondes virtuels plus immersifs que jamais.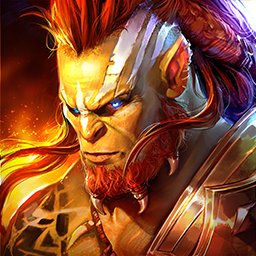 RAID: Shadow Legends
Récupère + de 700 Champions et décroche la gloire