À quel jeu jouer ?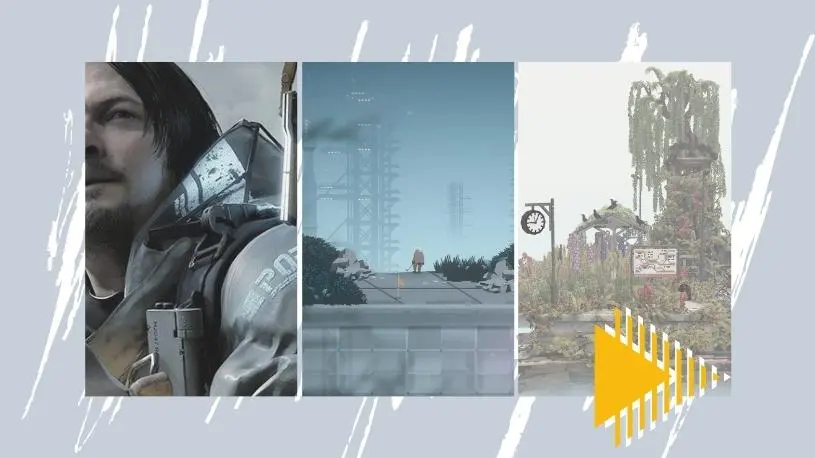 Le fait d'avoir à choisir est devenu l'équivalent réel du rat de sous-sol qu'on retrouve dans le premier niveau de tout jeu de rôle – tu vas devoir faire avec et trancher si tu veux finir par jouer à quelque chose.

Malheureusement, il semblerait que nous n'ayons pas assez d'énergie mentale pour faire le tri entre tous ces jeux vidéo dont le nombre ne cesse d'augmenter. On va te donner un coup de main pour trouver des réponses à la question « À quel jeu jouer ? ».
Nous avons retenu 20 jeux, et les avons répartis en 4 listes (par thème) de 5 jeux chacune. Les voici dans toute leur splendeur :
#I Des univers étranges à explorer
1. The Longing
Du fait de son concept inhabituel - un jeu pour PC et Switch qui reprend le concept d'idle game ou jeu incrémental si fréquent dans certains jeux mobiles - on ne voit pas souvent The Longing les listes de jeux PC auxquels jouer aujourd'hui.
Cet opus primé n'attend rien de particulier du joueur, sauf de tenir compagnie à une créature solitaire, vivant dans les profondeurs de la terre, du nom de Shade, qui attend que son souverain se réveille 400 jours plus tard.
Il s'agit d'un jeu lent et triste qui pourra rappeler ce que beaucoup ont ressenti durant les différents confinements de l'année 2020. Explore des endroits reculés, récupère des objets, lis des livres – et attends.
2. Gris
Jeu développé par Nomada et Devolver, Gris a réussi à obtenir la note « Très positif » qui est convoitée sur Steam parmi environ 40 000 avis de joueurs. Comme Shade dans The Longing, Gris est un personnage qui se bat avec ses émotions négatives, le chagrin, pour être plus précis.
Ce qui plaît au premier abord dans Gris, c'est sa présentation. L'univers peint à la main laisse ressortir des teintes pastelles de cyan et de rouge. Bien que le gameplay et les textes sont assez légers, aider Gris dans sa quête (via des pouvoirs qui lui viennent de sa tenue) suffira à te satisfaire.
Selon nous, Gris est un titre majeur quand on cherche à quel jeu jouer, principalement car il s'agit d'un véritable chef d'œuvre.
3. Death Stranding
Hideo Kojima, le créateur de plusieurs jeux presque impossibles à conclure pour Konami, a décidé de se séparer du développeur en 2015. Death Stranding, qui est un des meilleurs représentants du genre de jeux d'aventure « simulateur de marche », est le premier opus indépendant de Kojima Productions.
L'objectif dans Death Stranding est de livrer des objets dans une Amérique post-apocalyptique. Durant son expédition, le personnage principal, Sam, va tout de même découvrir des éléments tels que la naissance et la mort et tout ce qui peut se passer d'étrange entre les deux.
Comme tous les jeux de Kojima, celui-ci n'est pas non plus pour tout le monde, mais les fans d'histoires de labyrinthe et d'intrigue à plusieurs aspects vont adorer ce jeu.
4. Golf Club Wasteland
Voici notre quatrième candidat dans la liste des jeux d'aventure étranges, et potentiellement la réponse à notre question de tout à l'heure : « à quel jeu jouer ? ».
Assez curieusement, Golf est devenu l'un des jeux les plus adaptables sur PC, avec de nombreux thèmes, variantes et personnages que l'on découvre aussi sur la plupart des plateformes de jeu vidéo.
Acclamé par le Washington Post, Golf Club Wasteland est exactement ce que son nom indique : un club de golf sur une planète détruite. Deviens un milliardaire fan de sport et frappe la balle à travers des conduites d'égout, des balcons d'immeubles en ruines et jusque dans les bas-fonds.
L'atmosphère de cet opus indépendant est à la fois belle et oppressante.
5. No Man's Sky
Tout d'abord un désastre certain lors de son lancement, l'arc de rédemption de No Man's Sky fait désormais partie des légendes. Le développeur Hello Games a sorti 18 patchs depuis 2016 et l'opus a été nominé pour une récompense Bafta en 2020 et 2021.
Bien que ses débuts difficiles ont laissé une trace indélébile auprès de la communauté, s'il y a un jeu qui mérite une seconde chance, c'est bien celui-ci.
Même en tant que curiosité, il est difficile de ne pas parler de ce titre dans notre liste des jeux auxquels jouer.
Le concept de No Man's Sky est simple : prends ton vaisseau spatial, parcours la galaxie et fais ce que tu veux. Suis les missions, apprends des langues extra-terrestres, construis des bases, ou harcèle la faune locale.
#II – Jeux pour se détendre
6. Dorfromantik
Réalisé par des étudiants berlinois, ce jeu simple mais profond consiste exclusivement à placer des tuiles pour créer une scène bucolique. Fais correspondre de l'eau avec de l'eau, de la forêt avec de la forêt, des rails avec des rails, des villes avec des villes, et essaie de ne pas être à court de ces précieuses tuiles.
Dorfromantik donne pour mission au joueur d'associer le plus de côtés possibles d'un hexagone avec les côtés correspondants sur les tuiles précédentes.
Des missions douces font obtenir un certain nombre de points en plaçant des tuiles de ville ou de forêt, par exemple. Le joueur reçoit plus de tuiles en récompense pour pouvoir continuer son aventure.
Mélange entre jeu de puzzle et jeu de construction, Dorfromantik a également reçu un avis « Très positif » et il vaut vraiment le coup d'œil pour ceux qui cherchent à quel jeu jouer prochainement.
7. Minecraft
Minecraft a la capacité singulière de s'adapter à n'importe quel genre auquel le joueur souhaite jouer, et il s'agit d'un choix de jeu très populaire sur PC.
Le jeu de base a pour objectif de construire des choses, mais le fait de pouvoir plonger dans des cavernes ajoute un élément d'horreur tandis que les modes PvP peuvent apporter une action effrénée. Le mini-jeu Spleef inventé par les joueurs dispose même d'adeptes sur YouTube et Twitch.
Minecraft est un jeu presque universel : il est apparu sur 18 plateformes et systèmes d'exploitation depuis ses débuts en novembre 2011.
Grâce à sa nouvelle mise à jour Cavernes et Falaises, le méga-succès de Mojang ajoute plein de nouvelles choses à découvrir, dont des chèvres des Rocheuses, des axolotls, un nouveau minerai de cuivre, et un poulpe luisant. Ne réveille pas les monstres si tu souhaites passer une soirée tranquille.
8. Secret Cat Forest
Jeu mobile ayant un sacré nombre de fans sur Facebook, Secret Cat Forest est une idée du développeur de jeu Android IDEASAM.
Il s'agit d'une interprétation de l'expression « Pour réaliser une chose vraiment extraordinaire, commencez par la rêver » du film Jusqu'au bout du rêve de 1989, avec des chats à la place des joueurs de baseball décédés.
Dans Secret Cat Forest, secoue l'arbre enchanté pour récupérer des rondins et fabrique des meubles. Capture ensuite un poisson dans l'étang le plus proche pour attirer des chats dans ta maison.
Tu dois acquérir différentes combinaisons de tapis, tables, lampes, et jouets pour pouvoir rencontrer des chats tels que Tushie, Brainy, Fluffy, et Froggy, et des dizaines d'autres. En échange, ils te laisseront des cadeaux.
9. Cloud Gardens
De façon quelque peu ironique, la fin du monde est souvent présentée comme un lieu tranquille. Même dans les variantes avec les zombies les plus violents, on retrouve de la paix au milieu des ruines, souvent via une représentation de ce qui reste de la vie.
Te rappelles-tu la scène de la girafe dans un de ces jeux de survie qui se déroule dans une Amérique envahie ?
Cloud Gardens bouleverse le genre post-apocalyptique en défiant le joueur grâce aux pouvoirs de la nature elle-même. Bâtis des dioramas à partir des bouts de vestiges de l'humanité et embellis-les avec des fougères, des arbres, des animaux, et d'autres jolis morecaux de nature.
Cloud Gardens n'est pas tant un jeu qu'une expérience de ce que signifie se mettre au service de la planète et de Mère nature.
10. Stardew Valley
Créé par Eric Barone, allias « ConcernedApe », Stardew Valley est une sorte de Harvest Moon repensé pour les citadins épuisés.
Dans sa version la plus basique, il s'agit d'un jeu de simulation de la vie à la ferme, mais le concept s'est développé pour inclure tous les aspects des jeux de rôle modernes, de l'exploration de donjons aux relations avec des personnages non-joueurs (NPC), en passant par l'archéologie et des éléments mineurs de construction de ville.
La limite de temps peut parfois s'avérer frustrante (souvent, au moment où tu arrives au donjon de la grotte, il est temps de rentrer à la maison), mais tu ne ressentiras pas de pression de faire quelque chose dont tu n'as pas envie.
Il y a toujours plein de légumes à faire pousser et des substances gluantes à écraser. Il y a aussi des festivals chaque année, mais tu n'es pas obligé de t'y rendre. Pour ceux qui cherchent un jeu pour se détendre, Stardew Valley est un choix facile à intégrer dans la deuxième liste « À quel jeu jouer ? ».
#III – Histoires sombres et effrayantes
11. Resident Evil Village
La catégorie Horreur est, plus qu'aucune autre, une grande source de catharsis. Après tout, on a un meilleur sort si on est caché(e) dans le fond de son lit qu'en tant que personnage d'un de ces jeux vidéo.
Resident Evil Village, le huitième opus de la saga, et certainement l'un de nos favoris. Il reprend le flambeau de son prédécesseur en conservant cet angle de caméra à la première personne et en faisant revenir les personnages d'Ethan Winters et Chris Redfield.
La comtesse Lady Dimitrescu, avec ses 3 mètres de haut et sa horde de filles vampires, est devenue l'une des chouchous du jeu bien avant que l'opus soit mis dans les rayons, et le jeu n'a pas déçu à sa sortie.
Grâce à l'ajout d'icônes classiques du genre Horreur tels que les loups-garous, Capcom est revenu à une époque bien antérieure au premier Resident Evil pour puiser son inspiration cette fois-ci. Il s'agit d'un triomphe, ce jeu restera certainement un classique pendant longtemps.
12. Dysmantle
Bien qu'on peut le voir comme un énième jeu de zombies, Dysmantle est en réalité une joyeuse aventure indépendante consistant à détruire absolument tout sur ton passage. Chaises, murs, ordinateurs, voitures, zombies, tu peux tout détruire.
Si tu te demandes toujours « À quel jeu jouer ? », intéresse-toi donc à ce jeu qui fait partie de la catégorie dorée des jeux en accès anticipé qui ont un nouveau contenu ajouté chaque mois, pour en conserver l'originalité et l'intérêt.
Inhabituel pour un jeu d'action, Dysmantle ajoute une épée à ce combat particulier d'armes à feu, privilégiant les armes de corps-à-corps et les combats rapprochés plutôt que le tir, bien qu'un fusil de chasse a été récemment ajouté à l'arsenal du jeu. L'agriculture et la pêche ont également été rajoutées au jeu.
13. Subnautica
Certes, les raisons de l'ajout de ce jeu dans cette partie de notre liste des jeux auxquels jouer sont un peu abstraites, mais Subnautica est un jeu qui crée de l'horreur de façon très primitive. La thalassophobie (ou peur de l'océan) est très courante chez l'être humain car il en va de notre survie en tant que primates évolués.
En plaçant le personnage seul sur une planète océanique, Subnautica appuie déjà là où ça fait mal.
Montres géants, abîmes sans fin, un énorme vaisseau spatial englouti, et toutes autres les craintes pour la survie de tout être humain sont réunies pour faire de Subnautica une sorte d'exercice de survie et d'horreur. Certains décors sont également très beaux, grâce à la large variété de biomes vivants à explorer.
14. Visage
De tous les genres de jeux vidéo disponibles, la catégorie horreur est celle qui ne manque pas d'adjectifs dans les médias. Qu'il s'agisse d'un jeu « terrifiant » ou « angoissant », il est parfois difficile de différencier une franchise d'une autre lorsqu'elles ont toutes les mêmes avis.
Visage n'y a malheureusement pas échappé, mais il semble au moins à la hauteur de sa réputation dans la presse. Il s'agit clairement d'une option pour tous ceux qui se demandent à quel jeu jouer, et qui aiment se faire des frayeurs.
Visage est un jeu d'horreur psychologique, ce qui est assez rare, et il est bien fait en plus. L'objectif du jeu semble être de faire perdre la raison au joueur en déformant le monde qui l'entoure.
Il s'agit sinon d'un classique des histoires de maison hantée qui semble emprunter quelques références visuelles au premier Resident Evil remasterisé, pour ce qui est des couloirs tortueux et des chambres très décorées.
15. Dead by Daylight
Même si son concept est assez cynique finalement - échapper au monstre ou mourir - Dead by Daylight a tout à fait sa place dans notre liste des jeux auxquels jouer, rien que par le simple fait qu'il est très populaire sur la plateforme de streaming Twitch et que les développeurs continuent de proposer des mises à jour sous la forme de nouveaux adversaires.
Jusqu'à ce jour, le développeur Behaviour Interactive s'est amusé à ajouter un certain nombre de méchants célèbres tels que Michael Myers, Leatherface, Freddy Krueger, Ghost Face, et même Nemesis et Pyramid Head de Resident Evil 3 et Silent Hill 2, respectivement.
#IV – Classiques remasterisés
16. Planescape: Torment (Enhanced Edition)
Planescape: Torment est un voyage lugubre dans un monde inspiré de l'univers du jeu Dungeons & Dragons.
Acclamé par la critique jusqu'à ce jour, le joueur doit y endosser le rôle de « Nameless One », un immortel au corps parsemé de blessures qui a vécu plus de vies qu'il ne peut s'en rappeler, et affronter tous les énergumènes du jeu.
Tout au long de sa quête à travers les différents univers, « Celui qui n'a pas de nom » rencontre des gens avec qui il s'est lié d'amitié, qu'il aimé, et trahi par le passé.
La version remasterisée de ce hit de 1999 conserve parfaitement le focus sur l'histoire plutôt que les combats du premier jeu.
17. Command & Conquer (Remastered Collection)
Le fans de C&C n'ont pas eu beaucoup de chance ces dernières années. Le dernier opus de la trilogie Tiberium a clairement été une erreur, tandis que le tout nouveau jeu mobile a fait le même flop que la version remasterisée de Diablo du même développeur Blizzard.
Visiblement, les joueurs ne sont pas toujours fans d'applis mobiles.
C&C Remastered Collection est la déclaration d'amour tant attendue à ce classique de jeu de stratégie en temps réel. Il contient chacune des missions des deux premiers jeux et de tous les packs d'extension, pour un total d'environ 100 campagnes.
Les missions secrètes de chasse aux fourmis et aux dinosaures refont également surface, tout cela en qualité HD.
18. Halo (The Master Chief Collection)
La collection des 13 premières années de la franchise Halo est une parfaite introduction à cette série innovante de jeux de tir à la première personne pour ceux qui l'auraient ratée.
Pour les fans de longue date, c'est aussi un grand résumé avant la sortie du nouvel opus Halo Infinite d'ici fin 2021.
Halo est un précurseur du genre « petites équipes contre armées écrasantes d'aliens » qu'on retrouve beaucoup dans des jeux de tir tels que Destiny 2, Mass Effect, et l'équivalent sur Xbox, Gears of War.
Il a également permis l'introduction de nombreux éléments (et memes) dans le genre du jeu de tir et constitue indéniablement un candidat très sérieux dans la liste des jeux auxquels tu dois jouer.
19. Final Fantasy VII (Remake)
Malgré toutes ses failles et défauts, le personnage de Final Fantasy VII, Cloud Strife, est l'un des visages les plus connus du monde du jeu vidéo.
Il en est de même pour son ennemi juré Sephiroth, qui a été pensé pour représenter l'opposé absolu de Cloud en apparence, depuis la largeur et de la taille de leurs épées jusqu'aux mains avec lesquelles ils les manient.
Bien que controversé sous certains aspects, le remake de ce jeu de rôle de 1997 réunit le casting du premier opus dans sa quête pour sauver la planète de l'organisation maléfique SHINRA.
Le tout dernier opus, Final Fantasy VII Remake Intergrade, redonne vie au voleur si charismatique Yuffie.
20. Mass Effect (Legendary Edition)
Les trois premiers opus de Mass Effect se rapprochent sans doute de la trilogie la plus parfaite jamais réalisée dans l'univers du jeu vidéo.
Après l'atmosphère à la fois sombre et optimiste du premier jeu, l'univers sombre dans une lutte contre des organisations maléfiques, puis dans une bataille pour la survie contre un ennemi presque tout puissant.
Malheureusement, il semblerait que les monstrueux Moissonneurs de Mass Effect soient tombés dans le même piège que les Borg dans Star Trek (ils a fallu les humaniser pour pouvoir les arrêter) et la confusion autour de la fin du troisième opus va visiblement entacher la légende de la saga pour toujours.
Néanmoins, aucune de ces critiques ne gâche l'expérience globale proposée par la Legendary Edition.
« À quel jeu jouer ? » en bref
Bravo d'être arrivé(e) aussi loin dans notre article ! Passer en revue toutes nos réponses à l'ultime question : « À quel jeu jouer ? » n'est pas chose simple.
La question posée est évolutive et il est très difficile de trancher, vu le nombre de jeux actuellement sur le marché. Néanmoins, nous espérons avoir réuni certains des jeux les plus palpitants qui méritent ton attention.
Bonne chance et bonnes parties !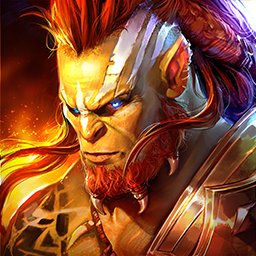 RAID: Shadow Legends
Récupère + de 700 Champions et décroche la gloire