Les jeux MMO peuvent-ils rejoindre les eSports ?

Les eSports, ou « sports électroniques », sont des compétitions et des tournois de jeux vidéo multi-joueurs. Autrement dit, c'est le nom officiel du circuit professionnel des jeux vidéo de compétition. Les joueurs professionnels (et oui, il y en a) rivalisent les uns contre les autres soit en ligne, soit en face-à-face, dans un test de compétences, de réflexes et d'endurance. Tout comme dans le football ou la boxe, des individus entraînés, et parfois des équipes entières, se rencontrent pour gagner du prestige, une reconnaissance internationale et de gros prix financiers qui peuvent atteindre les millions de dollars. Au lieu de se retrouver sur un terrain ou un ring, les joueurs s'affrontent en utilisant un « système électronique », ou des jeux vidéo selon le terme profane.
Les jeux eSports ont tendance à être des jeux multi-joueurs en ligne extrêmement compétitifs, qui sont, en gros, des jeux centrés autour d'équipes de joueurs qui se combattent en ligne, dans des arènes fermées. Au début des années 2000, généralement, les jeux étaient des jeux de stratégie en temps réel, mais depuis 2010, le MOBA (Multiplayer Online Battle Arena, ou Arène de bataille en ligne multi-joueurs) et les jeux de tir à la première personne sont les genres d'eSports les plus populaires. Cependant, presque chaque jeu possédant un aspect compétitif peut trouver un public et une scène de jeu professionnel fidèle. Les jeux de combat, les jeux de course et même les jeux de collection de cartes sont tous très populaires sur la scène actuelle des eSports. La règle est simple : tant que le jeu est amusant et intense à regarder, il peut devenir un titre d'eSport à succès.
Les eSports : d'hier à aujourd'hui
Le jeu de compétition existe depuis très longtemps. Il a débuté avec le premier Championnat de Space Invaders en 1980. Cependant, les eSports comme nous les connaissons de nos jours n'ont commencé à évoluer qu'au cours de la première décennie du 21e siècle. Nombreux sont ceux qui nomment StarCraft, un jeu de stratégie en temps réel très populaire sorti en 1998, comme le premier véritable titre d'eSport. Au cours des années 2000, la folie StarCraft a balayé la Corée du Sud et une énorme scène de jeu professionnel a vu le jour. Les joueurs professionnels sont devenus des célébrités médiatiques et les tournois étaient télévisés sur trois chaînes dédiées. L'impact du jeu sur le pays était tel que si on tapait « sport officiel de Corée du Sud » sur Google, le premier résultat était StarCraft II (même si, en réalité, c'est le Taekwondo).
Depuis, la popularité des eSports a dépassé les frontières de la Corée du Sud et de l'Asie, et ce sont aujourd'hui des sports reconnus dans toute l'Europe et les Amériques. Les Tournois attirent d'énormes foules qui remplissent des stades et ils sont diffusés en direct sur Internet, sur divers services populaires de streaming. En fait, les eSports sont la chose le plus en vogue des jeux vidéo. En 2016, 324 millions de personnes, aux quatre coins du globe, ont regardé, parlé ou participé à un événement d'eSport ou un autre. Ceci a produit un revenu d'environ 500 millions de $, constitué principalement de droits de communication, de vente de tickets, de publicité et de parrainages.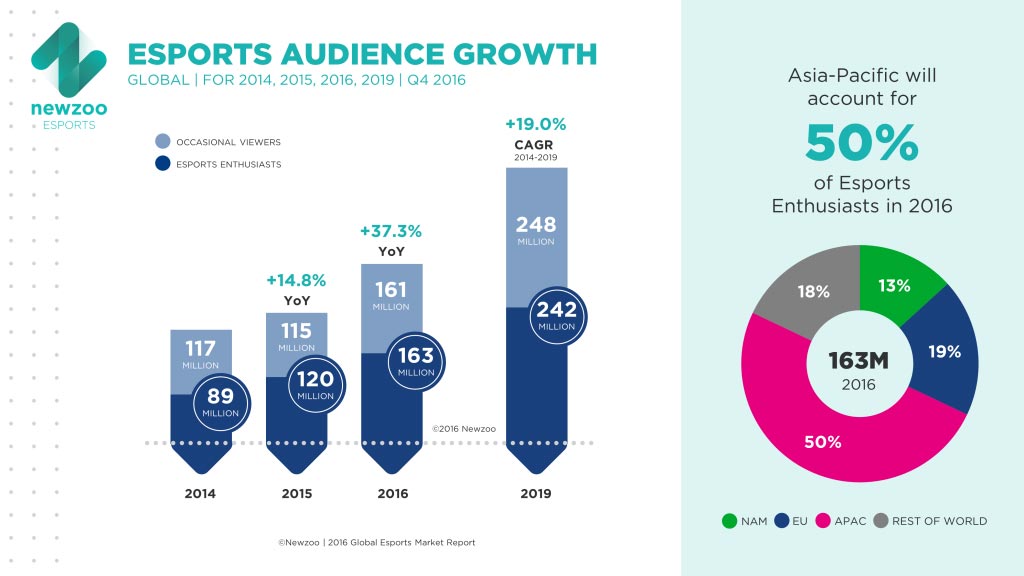 Chaque entreprise de jeux vidéo espère créer le « prochain nec plus ultra » de l'eSport, et ce pour une bonne raison : Riot Games, développeur de la MOBA et de la sensation des eSports, League of Legends, a gagné plus de 1,6 milliards de $ en 2015, juste grâce à ce jeu free-to-play. Pas étonnant au vu des 100 millions de joueurs actifs chaque mois. En grande partie, sa popularité est due au fait qu'il est un des titres d'eSports les plus connus au monde, avec un système officiel de ligue et un Championnat du Monde. Juste cette année, l'équipe qui a gagné le championnat a engrangé une cagnotte de plus de 2 millions de $.
On peut dire sans trop s'avancer que les eSports font, de nos jours, un carton et que chaque jeu multi-joueurs veut y jouer un rôle actif. Toutefois, un genre important est presque totalement ignoré par la folie des eSports : les jeux en ligne massivement multi-joueurs.
MMO et eSports : Entremise en cours
Les jeux en ligne massivement multi-joueurs, ou MMO, sont des jeux à grande échelle dans lesquels des millions de joueurs viennent explorer, combattre et socialiser dans un vaste monde numérique. Le sous-genre le plus connu des MMO est le MMORPG (Massively Multiplayer Online Role-Playing Games, ou Jeu de rôle en ligne massivement multijoueurs), rendu populaire grâce aux jeux tels que World of Warcraft et RuneScape au début des années 2000. Les autres sous-genres sont les MMORTS (stratégie en temps réel), les MMOFPS (tir à la première personne) et même les jeux sociaux en ligne massivement multi-joueurs tels que le célèbre Second Life. Pour ne pas trop compliquer les choses, nous nous concentrerons sur les MMORPG et nous évoquerons quelques autres cas plus tard.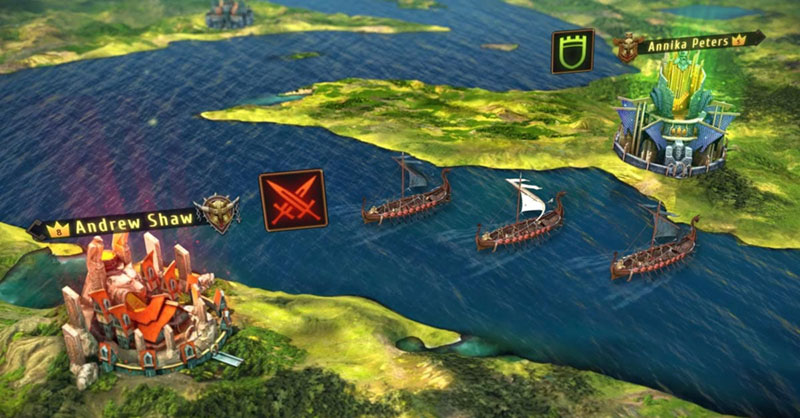 Puisqu'ils sont multi-joueurs et compétitifs, les MMO semblent être les titres d'eSports parfaits, du moins en théorie. Donc pourquoi n'en voyons-nous pas plus sur la scène des eSports ? Et bien, ce n'est pas faute d'avoir essayé.
World of Warcraft, sans conteste le MMORPG le plus célèbre, est sorti en 2004, mais n'avait pas de mode joueur contre joueur (JcJ) avant 2007, moment où Blizzard a finalement réalisé le potentiel des tournois pour attirer de nouvelles foules. Pendant un temps, WoW était très populaire auprès des spectateurs et des compétiteurs, mais cela n'a pas duré longtemps. En 2010, Major League Gaming, l'autorité tierce la plus importante des tournois d'eSports, a retiré World of Warcraft de sa programmation en tenant pour responsable le logiciel de visionnage du jeu problématique.
Toutefois, semble-t-il, les gens aiment toujours regarder le JcJ de World of Warcraft : demandez simplement à Jackson « Bajheera » Bliton qui a reçu, de la part de Blizzard, la récompense 2014 de Meilleur Streamer JcJ de World of Warcraft. Bilton possède actuellement plus de 300 000 abonnés et 20 millions de vues sur Twitch, un service populaire de streaming en ligne. Ces chiffres pourraient sembler élevés, mais ce n'est qu'une petite fraction de ce qu'attirent les meilleurs streamers de League of Legends. Par exemple, Michael « Imaqtpie » Santana, un ancien joueur professionnel de LoL et un des streamers les plus populaires sur Twitch, possède actuellement plus de 1,5 millions d'abonnés et 180 millions de vues.
Et notez qu'en plus, League of Legends n'est pas le jeu vidéo le plus regardé sur Twitch. D'après une étude de marché de Newzoo, LoL arrive troisième, battu par Dota 2 (un autre MOBA), deuxième, et Counter-Strike: Global Defense, un FPS compétitif, en premier. WoW ne se place même pas dans le Top 10. Et, d'ailleurs, aucun autre MMO ne s'y trouve. Bilton affirme que ce fossé entre MMO traditionnels et jeux eSports existe pour une raison : les gens ne regardent pas World of Warcraft parce qu'ils sont intéressés par les matchs. Ils veulent simplement voir comment jouent les joueurs de haut niveau pour pouvoir améliorer leur propre manière de jouer.
Le dilemme du JcJ
Il est difficile de blâmer les spectateurs qui ne restent pas plantés à regarder quelqu'un qui joue à un MMORPG, simplement pour le plaisir. Les titres MMORPG sont généralement plutôt lents et pas vraiment excitants à regarder. Il ne faut pas oublier que les eSports sont, avant tout, un sport de spectateur ; si ceux qui regardent ne s'amusent pas en regardant le jeu, il ne fonctionnera pas en tant que titre d'eSport, un point c'est tout.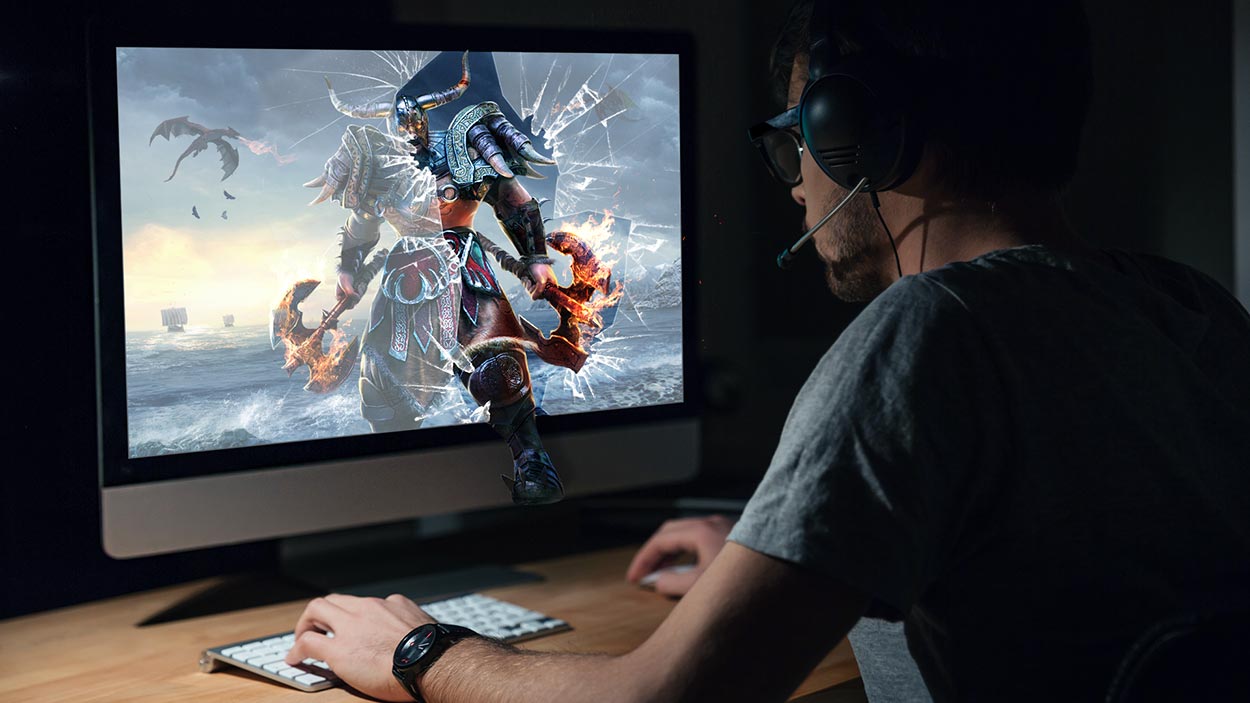 Une des meilleures manières d'attirer les amateurs d'eSports consiste, bien entendu, à fournir des matchs joueur contre joueur intéressants à regarder. Cependant, les MMO ne sont pas toujours bâtis en ayant la compétition à l'esprit. Ils ont plus tendance à se focaliser sur l'exploration, les quêtes et les activités de coopération. Ils entrent sous la définition de joueur contre l'environnement (JcE). Les joueurs combattent un ennemi contrôlé par l'ordinateur ou le jeu lui-même. Puisque le JcE n'est pas aussi compétitif que le JcJ, c'est un problème pour les MMO qui souhaitent faire leur entrée sur la scène des eSports.
Même si les développeurs décident de plus se concentrer sur le JcJ pour attirer la foule des eSports, ils courent le risque de se mettre à dos leur base de joueurs. Les MMO vivent et meurent de leur contenu. Ajouter de nouvelles choses à faire et à découvrir est essentiel pour conserver une communauté heureuse et vivante. Trouver un équilibre entre l'amélioration du JcJ et l'ajout de nouveau contenu JcE est difficile, et la majeure partie des développeurs préfèrent se concentrer sur le second, particulièrement lorsqu'il s'agit des MMORPG.
Que faire avec tout ce butin ?
Le manque de concentration sur le JcJ n'est pas le seul problème majeur que doivent surmonter les jeux MMO. Disons qu'un RPG en ligne massivement multi-joueurs est centré sur une expérience compétitive : il reste le problème du butin, de l'équipement et de la progression permanente du personnage. Récolter du butin et de l'expérience pour améliorer les compétences et les traits du personnage est un élément de base de chaque RPG, mais devenir plus puissant grâce à un objet qu'on possède ne fonctionne pas dans le sport. Pour faire simple, c'est déloyal. Dans chaque bon titre d'eSport, être meilleur que ses adversaires signifie posséder une meilleure stratégie, de meilleurs réflexes, de meilleures compétences ; et jamais, au grand jamais, posséder une plus grosse épée.
Julianne Harty, directrice de marque de Blade & Soul à NCSoft, le dit de manière précise : « Toute activité liée au sport doit être facile à apprendre, mais difficile à maîtriser et votre aptitude dans cette activité ne devrait jamais s'appuyer sur le type d'équipement que vous utilisez ». La manière dont Blade and Soul aborde le combat est unique en son genre. Contrairement aux autres jeux MMORPG, le combat n'est pas motivé par les statistiques ou le butin, mais par les compétences et les réflexes du joueur, comme dans les jeux de combat en ligne. « Pour être compétitif [dans Blade and Soul], il faut de la compétence et des connaissances », poursuit Harty. « Tout repose sur le joueur lui-même plutôt que sur le choix de la classe ou l'équipement du personnage ».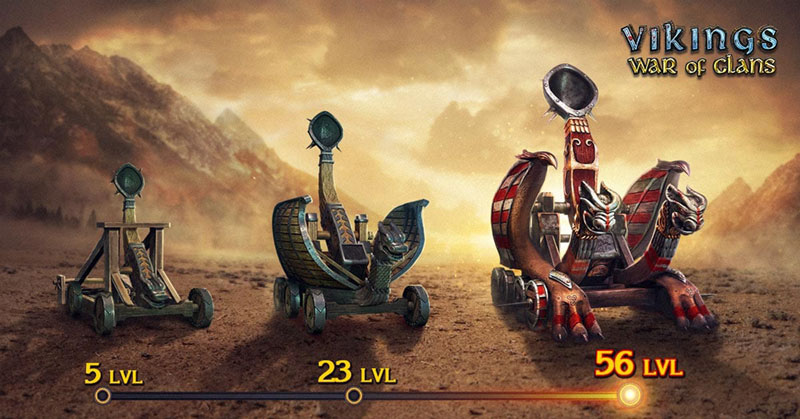 Toutefois, ceci ne résout toujours pas le problème de progression du personnage, ou le « niveau du personnage ». Plus le niveau du personnage est élevé et plus il possède de compétences et de talents. Ceci donne un immense avantage aux joueurs vétérans par rapport à tous les nouveaux, démolissant tout espoir d'un jeu possédant une communauté compétitive grandissante. D'un autre côté, il est impossible de simplement prendre un personnage dans lequel quelqu'un a investi du temps (et parfois même de l'argent), et réinitialiser ses statistiques à chaque fois qu'il entre dans un match JcJ. Cela peut fonctionner avec les MOBA les plus dynamiques, où chaque dizaine de personnages possède des compétences prédéterminées, mais pas dans un MMORPG où les joueurs peuvent créer, de zéro, leurs propres personnages personnalisés.
La réussite hors du royaume des MMORPG
Jusqu'à présent, nous avons principalement parlé des MMORPG et même si c'est le sous-genre de MMO le plus commun, c'est loin d'être le seul. Les jeux MMO de stratégie, les jeux de tir MMO et les titres de survie en ligne massivement multi-joueurs sont suffisamment populaires pour que nous y prêtions attention. Il n'est pas surprenant que ces sous-genres aient plus de succès en tant que titres d'eSports, principalement parce qu'ils sont, et bien, moins massifs.
World of Tanks a obtenu une belle réussite en tant que titre d'eSport depuis que la Wargaming League a débuté en 2013 et que son dernier produit dérivé, World of Warships, semble avoir encore plus de succès après un excellent début en tant que titre de compétition lors des Grandes Finales 2016 de la Wargaming League à Varsovie. Ark: Survival Evolved, un jeu MMO de survie, a récemment lancé un mode compétitif autonome appelé Survival of the Fittest (La loi du plus fort), une Multiplayer Online Survival Arena (MOSA, Arène de survie en ligne multi-joueurs) dans laquelle les joueurs rivalisent pour être le dernier survivant sur une île.
Ces jeux rencontrent un minimum de réussite, mais sont relativement nouveaux sur la scène des eSports et ne sont pas suffisamment populaires pour rivaliser contre les gros poissons. Un autre problème est que les jeux sacrifient ce qui fait d'eux un MMO, principalement l'aspect « massivement », afin de plaire aux joueurs d'eSports.
Rester massif, devenir compétitif
Donc, les jeux MMO peuvent-ils s'insérer sur la scène des eSports sans abandonner leurs racines ? Nous le pensons. RuneScape, MMORPG de fantasy, a réalisé une expérience intéressante impliquant eSports et MMO. L'objectif était de trouver un moyen pour un jeu MMO de rester massif, mais de fonctionner en tant que titre d'eSport. Une des idées avancée par Studio Head est ce que son Vice-président Produit, Phil Mansell, appelle « le MMORPG sur avance rapide ».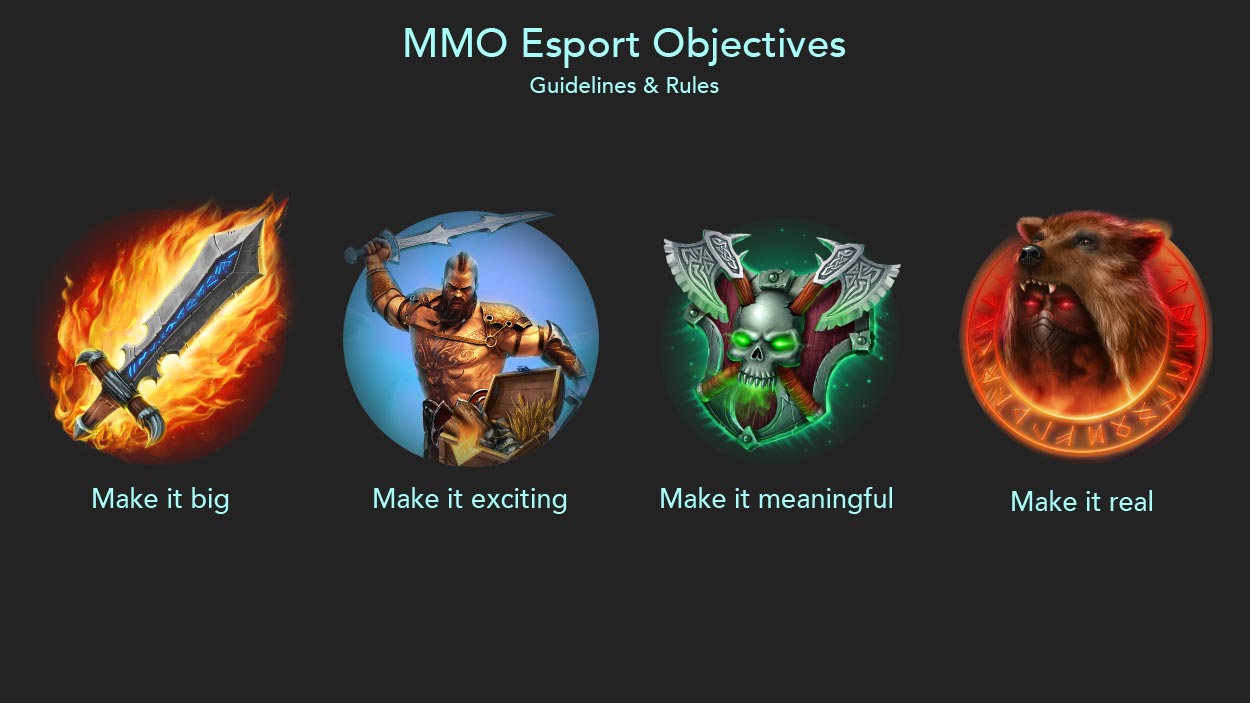 Imaginez un tournoi MMO qui a lieu sur plusieurs jours, dans lequel des centaines, voire des milliers de joueurs débutent de zéro sur un nouveau serveur. Les rythmes de progression sont massivement boostés. Les participants peuvent donc gagner en niveau et développer leurs personnages en quelques heures plutôt qu'en quelques jours. Le but final est simple, et similaire à ce que nous voyons dans les matchs d'eSport MMO aujourd'hui : survivre. C'est le concept familier de la « dernière personne debout », mais à plus grande échelle.
Avoir tant de joueurs qui rivalisent en même temps est une parfaite recette pour fournir de l'action et des drames : de grosses batailles entre groupes de joueurs, des trahisons poignantes et des confrontations finales à suspense. C'est vrai que le « match » durera plus longtemps que ce à quoi sont habitués les amateurs d'eSports, avec quelques heures chaque jour, mais avec tant de joueurs actifs et tant de choses à suivre, ça ne serait jamais ennuyeux. Les spectateurs pourraient également, plus facilement, s'attacher et soutenir leurs joueurs et leurs personnages préférés puisqu'ils sont avec eux depuis le tout début de cette longue aventure. Être là pour tous les essais du joueur, ses victoires et ses défaites, est semblable à suivre la carrière d'un athlète ou d'une équipe.
L'avenir des MMO et des eSports
Les jeux en ligne massivement multi-joueurs font déjà partie de la scène des eSports, même si, pour le moment, ils ne représentent qu'une petite partie. Mais il y a énormément de potentiel et nous ne serions pas surpris si de plus en plus de MMO commençaient à mesurer cette niche lucrative du regard dans un futur proche. Les MMO n'ont pas besoin des eSports pour rester à propos, mais avec le free-to-play et le freemium devenant les principaux modèles de paiement pour la plupart de ces jeux, les développeurs vont commencer à considérer les eSports comme un puissant outil de mercatique.
Cependant, cela ne signifie pas que les MMO vont commencer à mourir ou à renoncer à ce qui les a rendus populaires. Tout d'abord, il y a un énorme public pour l'expérience MMO « classique », qu'elle soit RPG ou autre. Deuxièmement, il existe des manières créatives de s'assurer que cet objectif de transformation en jeu compétitif ne se fera pas aux dépens des éléments de MMO plus traditionnels. En simplifiant le combat, en permettant des builds de personnages plus flexibles et en conservant le caractère massif des expériences JcJ, les MMO peuvent apporter leurs propres touches à la scène des eSports et cimenter leur présence en tant qu'acteur de premier plan.
Raid: Shadow Legends
Récupère + de 400 Champions et décroche la gloire