Cosa sono gli eSports? Gli MMO possono trasformarsi in giochi eSports?

Gli eSports, o sport elettronici, sono competizioni organizzate e tornei di videogiochi sportivi multigiocatore. In altre parole, "eSports" è il nome ufficiale del circuito professionale dei videogiochi nel quale i giocatori professionisti o gamer di eSports (sì, questa professione esiste) si sfidano online o faccia a faccia in prove di abilità, riflessi o resistenza.

Al pari del calcio o della boxe, individui allenati, o talvolta intere squadre, si affrontano per guadagnare prestigio, riconoscimenti mondiali e ingenti premi in denaro che possono raggiungere cifre milionarie. Al posto di un campo o di un ring, i professionisti dei giochi eSports competono invece attraverso un sistema elettronico o, in termini spiccioli, un videogioco.
I giochi eSports sono gare competitive di videogiochi sportivi multigiocatore online che si svolgono tra squadre che si affrontano online in ambienti circoscritti. All'inizio del nuovo millennio, l'ambiente degli eSports interessava principalmente giochi di strategia in tempo reale, ma dal 2010 i MOBA (Multiplayer Online Battle Arena) e gli sparatutto in prima persona (FPS) hanno preso sempre più piede diventando i padroni del gaming degli eSports.
Come in quasi tutti i giochi a carattere competitivo, anche in quest'ambito si possono trovare tifosi, spettatori e un ambiente professionale dedicato al gioco. I giochi di lotta, di corsa e persino quelli di carte collezionabili sono attualmente molto popolari nel mondo degli eSports. Se un gioco è divertente ed emozionante da vedere, può indubbiamente aspirare ad avere successo come titolo di giochi eSports.
L'evoluzione degli eSports
Sebbene le gare di videogame esistano da anni, il loro esordio rimonta infatti al 1980 con il primo Campionato di Space Invaders, gli sport elettronici così come li conosciamo oggi hanno iniziato a farsi strada nei primi anni del XXI secolo.
In realtà, stando ad alcuni, il primo gioco di eSports è stato StarCraft, un gioco di strategia in tempo reale molto popolare lanciato nel 1998. Nel 2000 la mania di StarCraft si diffuse in Corea del Sud, dove si sviluppò un sempre più ampio circuito di giocatori professionisti (pro-gamer) che diventarono tanto famosi da portare i tornei di videogiochi a essere trasmessi in TV su tre diversi canali.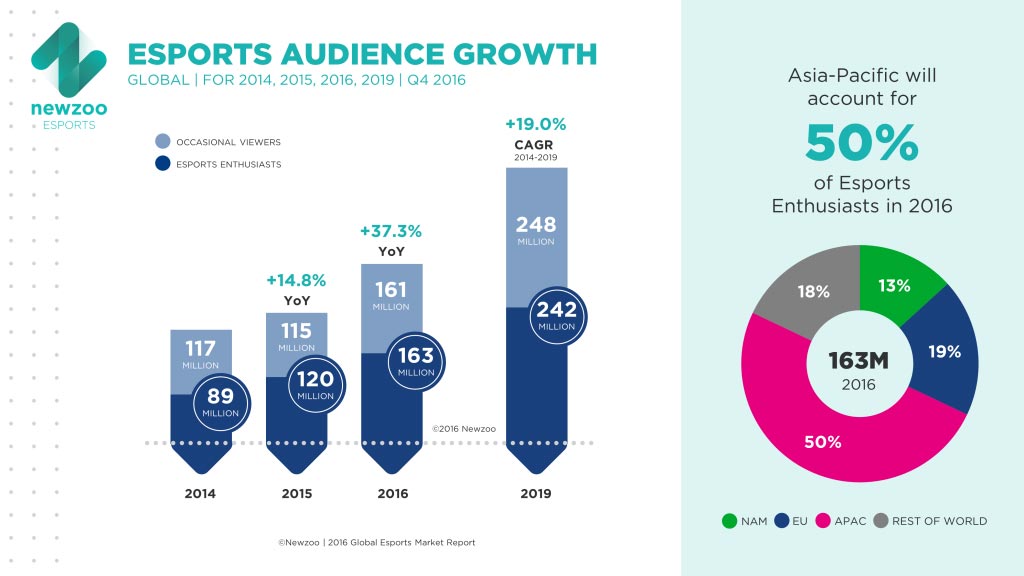 Da allora la popolarità degli sport elettronici si è estesa oltre i confini della Corea del Sud e dell'Asia e oggi sono conosciuti in tutta l'Europa e in America. I tornei di videogiochi attirano grandi folle di spettatori, tanto da riempire interi stadi ed essere trasmessi in diretta su Internet attraverso diversi servizi di streaming onilne.
Gli eSports rappresentano a tutti gli effetti la tendenza del momento nel mondo dei videogame: si stima che nel solo 2021 circa 662,7 milioni di persone in tutto il mondo abbiano guardato, commentato o partecipato ad almeno un evento di giochi eSports. Ciò ha generato un fatturato che si aggira sui 950 milioni di dollari, derivante principalmente da diritti TV, biglietti, pubblicità e sponsorizzazioni.
Tutte le società di videogame ambiscono a fare il colpaccio nel mondo degli eSports, il che non è da biasimare visto che nel 2015 Riot Games, lo sviluppatore di League of Legends, grande successo MOBA e di eSports, ha fatturato oltre 1,6 miliardi di dollari solo con questo gioco free-to-play (gratuito). La cifra non sorprende affato se si considera che nel 2020 il gioco contava oltre 115 milioni di utenti attivi al mese. Gran parte di questa popolarità si deve al fatto che il gioco è uno dei titoli di giochi eSports più conosciuti al mondo attorno al quale si è venuto a creare un sistema ufficiale di leghe e un campionato mondiale i cui primi premi raggiungono cifre superiori al milione di dollari.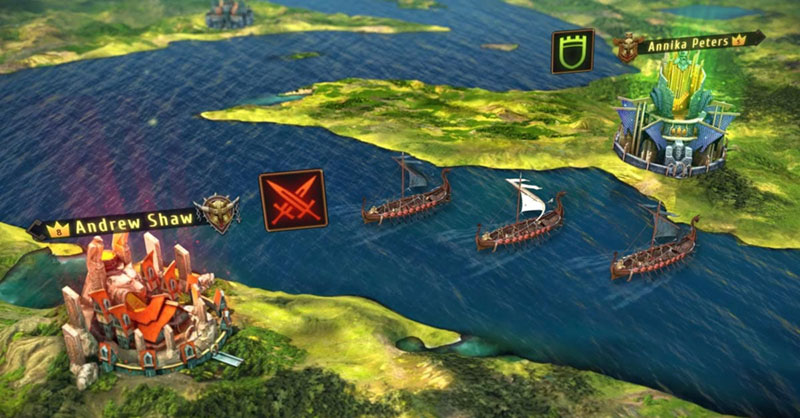 Come si è visto, i giochi elettronici rappresentano oggi una fonte di intrattenimento molto importante; per questo motivo le società di giochi multigiocatore sgomitano per farsi spazio sul mercato. Tuttavia, a sottrarsi a questa folle corsa per il podio troviamo il multiplayer di massa online, uno dei generi principali nel mondo dei videogame.
Essendo al contempo multigiocatore e competitivi, gli MMO sembrerebbero, almeno sulla carta, essere stati creati apposta per questo settore. Allora perché non se ne vedono molti in giro? Sicuramente non per una questione di marketing.
World of Warcraft, il MMORPG indubbiamente più famoso al mondo, risale al 2004, ma la modalità giocatore contro giocatore (PvP) non è stata introdotta fino al 2007, quando Blizzard si rese finalmente conto di quanto i tornei di videogiochi potessero attrarre nuove folle di giocatori.
Per diverso tempo WoW è stato oggetto di desiderio di spettatori e competitori, ma questa popolarità non è durata a lungo. Nel 2010, Major League Gaming, la più grande autorità nel campo dei tornei di videogiochi eSports, ha deciso di rimuovere World of Warcraft dalla sua lista di giochi e la colpa è da attribuire al sistema di visualizzazione poco fluido di questo MMO.
Ciononostante, il PVP di World of Warcraft continua a vantare un'invidiabile zoccolo duro di utenti. Basta chiederlo a Jackson "Bajheera" Bliton, vincitore del premio Blizzard come miglior streamer PVP di World of Warcraft del 2014 che vanta oltre 300.000 follower e 20 milioni di visualizzazioni su Twitch, noto servizio di streaming online.
Se questi possono sembrare numeri da capogiro per uno sport elettronico MMO, non sono che una piccolissima frazione rispetto alle cifre raggiunte dai grandi streamer di giochi come League of Legends: l'ex giocatore professionista di LoL, Michael "Imaqtpie" Santana, si è convertito in uno degli streamer più popolari di Twitch con oltre 1,5 milioni di follower e 180 milioni di visualizzazioni all'attivo.
La fama e la mole di spettatori e di giocatori degli sport elettronici è ormai un fenomeno planetario che sta arrivando anche a coinvolgere i Paesi ispanofoni, che non smettono di sfornare abilissimi giocatori. Tra questi, l'argentino Leandro "Newbie" Marcos si distingue come miglior giocatore di LoL dell'America Latina, mentre dall'altro lato dell'Atlantico, in Spagna, spicca Jorge "MethodZ" Bancells.
Le comunità di questi giochi competitivi sono, come detto, molte diffuse e sono ormai moltissimi i giocatori che possono vantare milioni di follower e visualizzazioni delle loro partite in streaming su Twitch.
E pensare che che League of Legends non è nemmeno il videogioco più seguito su questa piattaforma: secondo delle ricerche di mercato condotte da Newzoo, LoL si classifica solamente al terzo posto e viene preceduto da Dota 2 (un altro MOBA) e da Counter-Strike: Global Defense, FPS competitivo che domina questa speciale classifica. WoW non si classifica nelle prime dieci posizioni, né tantomeno altri MMO.
Bliton sostiene che il divario tra gli MMO tradizionali e quelli eSport esista per una ragione ben precisa: la gente non segue World of Warcraft perché è interessata al gioco in sé, ma per prendere spunto dalle abilità e dagli stili di gioco dei veri professionisti.
Il Dilemma dei PvP
Come biasimare gli utenti che non si divertono ad assistere alle sessioni dei MMORPG? La storia è lenta e dal punto di vista grafico non sono davvero niente di che. È importante ricordare che gli eSports sono innanzitutto eventi sportivi: se agli utenti non viene fornito uno spettacolo coinvolgente, il titolo farà con ogni probabilità un buco nell'acqua.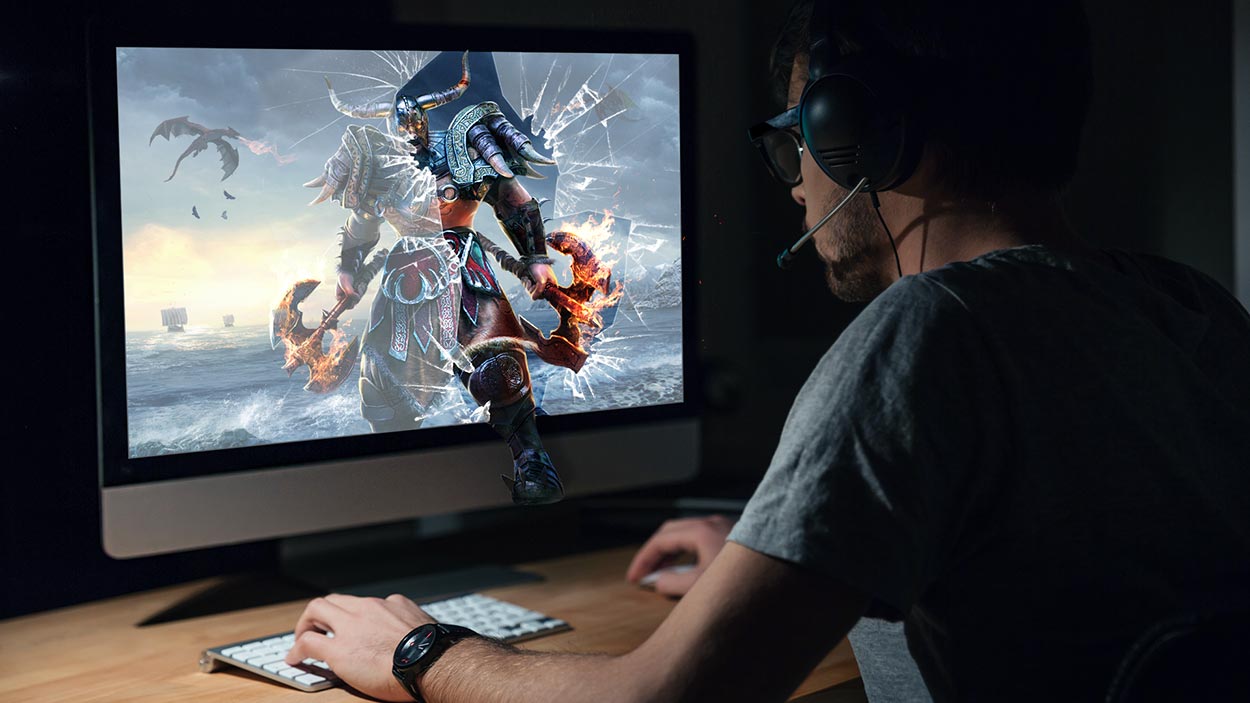 Uno dei modi migliori per attirare i fan è offrirgli partite "giocatore contro giocatore" che stuzzichino la loro curiosità.
Ma gli MMO non sempre vengono progettati tenendo in conto l'aspetto competitivo, bensì sono incentrati prevalentemente sull'esplorazione, le missioni e altre attività più collaborative. Queste attività sono di tipo "player versus environment" (PvE), dove i giocatori lottano contro un nemico controllato dal computer o contro il gioco stesso. Il PvE non è competitivo come il PvP, ed è qui che gli MMO fanno acqua da tutte le parti.
Anche se gli sviluppatori decidessero di concentrarsi di più sul PvP per attrarre gli stessi numeri dei giochi eSports, rischierebbero di deludere, e quindi perdere, gli utenti che sono rimasti loro fedeli finora. Gli MMO vivono e muoiono del loro contenuto e proporre nuovi elementi per permettere ai giocatori di sperimentare è la chiave per soddisfare e mantenere la comunità interessata al gioco. Raggiungere il giusto equilibrio tra migliorare il PvP e inserire nuovo contenuto PvE è complicato e la maggior parte degli sviluppatori preferisce concentrarsi su quest'ultimo, specialmente quando si tratta di MMORPG.
Cosa fare con tutto quel bottino?
La mancanza di attenzione al PvP non rappresenta l'unico problema che molti MMO si trovano a dovere affrontare. Anche se il MMORPG è incentrato su un'esperienza competitiva, deve comunque da affrontare la questione del bottino, dell'equipaggiamento e della progressione dei personaggi di giochi.
Acquisire bottini ed esperienza per migliorare le abilità e le caratteristiche del proprio personaggio è un elemento fondamentale di tutti gli RPG, ma essere più forte solo perché si è in possesso di un determinato oggetto o un'arma non ha senso negli sport elettronici: non è infatti giusto. In tutti i giochi eSports che si rispettino, la differenza fra un giocatore e l'altro la fanno una strategia migliore, dei riflessi più rapidi e abilità di gioco superiore, non una spada più grande.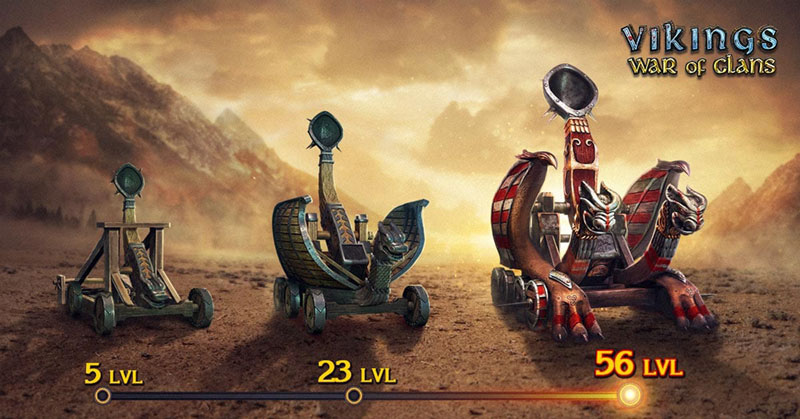 Ecco cosa ne pensa Julianne Harty, Brand Manager di Blade & Soul alla NCSoft: "qualunque attività legata allo sport deve essere facile da apprendere ma difficile da padroneggiare, e la bravura non deve dipendere dalle armi utilizzate".
Blade & Soul è abbastanza originale nel modo in cui tratta i combattimenti: a differenza degli altri MMORPG, il combattimento non si svolge sulla base delle statistiche o dei bottini bensì sulle abilità e i riflessi del giocatore, come avviene nei giochi di lotta online. "Essere competitivi [in Blade & Soul] richiede abilità e conoscenze" prosegue Harty. "Dipende unicamente dal giocatore e non dalla classe o dalle armi che si scelgono per il personaggio".
Ciononostante, continua a sussistere il problema della progressione o del "livello" dei personaggi. Più è alto il livello del personaggio, maggiori saranno le armi a sua disposizione. Ciò conferisce ai giocatori esperti un vantaggio enorme su qualunque nuovo arrivato, distruggendo qualunque speranza di mantenere una comunità competitiva e in continua crescita.
D'altra parte, il gioco non può semplicemente scegliere un personaggio in cui gli utenti abbiano investito del tempo (e spesso anche denaro) e azzerare le sue statistiche prima di ogni scontro PvP. Ciò potrebbe funzionare per i MOBA, dove ognuno dei personaggi possiede capacità predeterminate, ma non in un MMORPG, dove i giocatori personalizzano i propri personaggi partendo da zero.
Il successo dei giochi eSports al di là dei MMORPG
Finora abbiamo parlato dei MMORPG e sebbene sia il sottogenere più comune degli MMO, non è l'unico. MMO di strategia, sparatutto e di sopravvivenza sono sufficientemente popolari da meritare la giusta considerazione.
Non sorprende che questi sottogeneri abbiano più successo nel panorama degli eSports, soprattutto perché sono, alla fine dei conti, meno di massa.
Da quando è nata la Wargaming League nel 2013, World of Tanks ha riscosso un certo successo come titolo di eSports, e il suo spin-off, World of Warship, sembra aver preso piede dopo un eccellente debutto come videogioco competitivo in occasione delle Grand Finals della Wargaming League del 2016 a Varsavia.
Ark: Survival Evolved, MMO di sopravvivenza, ha di recente lanciato una modalità competitiva autonoma denominata Survival of the Fittest (Sopravvivenza del più forte), un'arena di sopravvivenza online multigiocatore (MOSA) in cui l'obiettivo dei giocatori è rimanere l'ultimo superstite sull'isola.
Sebbene riscuotano un certo successo, entrambi i titoli sono nuovi nel mondo degli sport elettronici e quindi non ancora così popolari da comparire nelle maggiori competizioni di giochi eSports. Un altro problema è che entrambi i giochi sacrificano gli aspetti che li rendono MMO, principalmente la componente "di massa" che serve per attirare i giocatori di eSport.
Puntare in alto, essere competitivi
Possono i giochi MMO entrare a far parte del mondo degli sport elettronici senza dover abbandonare le proprie radici? Probabilmente sì.
RuneScape, MMORPG di fantasia, ha condotto un interessante esperimento coinvolgendo sia gli sport elettronici sia gli MMO con l'obiettivo di trovare una soluzione per conservare la caratteristica "di massa" di un gioco MMO e contemporaneamente farlo rientrare nella categoria dei giochi eSports. Una delle idee emerse è stata quella che lo Study Director e vicepresidente del prodotto ha definito "MMORPG ad avanzamento rapido".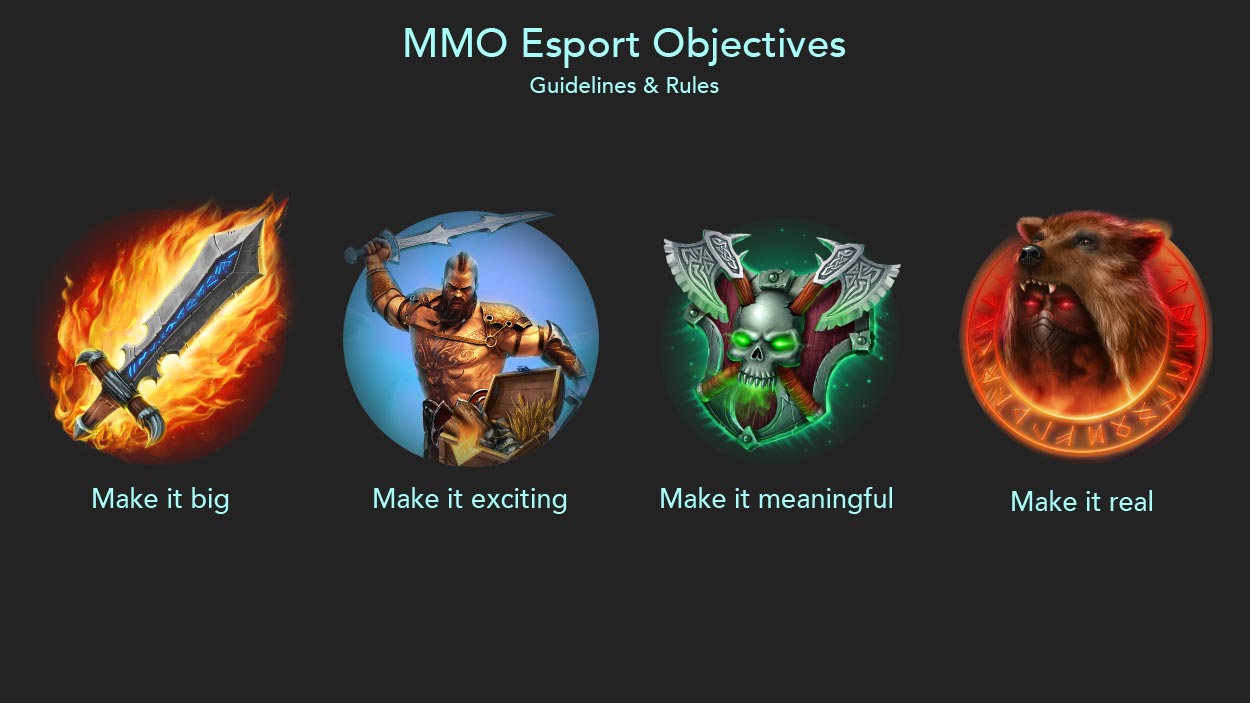 In poche parole, si tratterebbe di un torneo di videogiochi sportivi competitivi MMO che si svolge su più giorni, in cui centinaia o migliaia di giocatori iniziano da zero su un nuovo server. Tutto si svolge rapidamente e il giocatore può salire di livello e sviluppare i propri personaggi in poche ore anziché in più giorni. L'obiettivo finale è semplice e molto simile a quello degli scontri di MMO eSport: sopravvivere. Questo è il concetto alla base di "Last Man Standing" (l'ultimo sopravvissuto), ma su più grande scala.
Avere tanti giocatori che competono tutti in una volta è l'ideale per garantire azione e spettacolo: grandi battaglie tra gruppi di giocatori, strazianti tradimenti e scontri finali al cardiopalma.
La "partita", chiaramente, durerà più a lungo rispetto a quanto siano abituati i fan degli sport elettronici; si parla infatti di diverse ore al giorno, ma con così tanti giocatori e tanta azione non stop sarà impossibile annoiarsi.
Gli spettatori troveranno anche più facile connettersi e fare il tifo ai propri personaggi preferiti in quanto li accompagneranno fin dall'inizio di questo lungo viaggio: presenziare a tutte le prove, le vittorie e le sconfitte di un giocatore è un po' come seguire la carriera di un atleta o di una squadra sportiva.
Il futuro degli MMO e degli sport elettronici
I giochi multigiocatore di massa online appartengono al mondo degli sport elettronici in qualità di videogiochi sportivi competitivi, anche se occupano una fetta di mercato abbastanza piccola.
Bisogna riconoscere però il loro ottimo potenziale e non ci sarà da stupirsi se in un futuro prossimo sempre più MMO inizieranno a puntare alla redditizia nicchia degli sport elettronici.
Gli MMO non hanno certo bisogno degli eSports per rimanere in auge, ma con l'affermazione del free-to-play e del freemium come modelli di monetizzazione dominante nella maggior parte di questi videogiochi sportivi competitivi, gli sviluppatori tenderanno sempre di più a sfruttare gli eSport come potente strumento di marketing.
Chiaramente, ciò non significa che gli MMO inizieranno a sparire o a rinunciare a ciò che li ha resi popolari all'inizio. Tanto per cominciare, il vasto pubblico fedele alla "classica" esperienza MMO, sia RPG che di altro tipo, non scomparirà dalla notte al giorno. In secondo luogo, esistono soluzioni creative per dare una svolta ai videogiochi sportivi competitivi senza dover sacrificare elementi MMO più tradizionali.
Semplificando i combattimenti, consentendo di creare personaggi più flessibili e continuando a incentrare le esperienze PVP su un pubblico di massa, gli MMO possono dare una svolta al mondo de eSports e consolidarne la presenza nell'Olimpo dei videogiochi sportivi competitivi.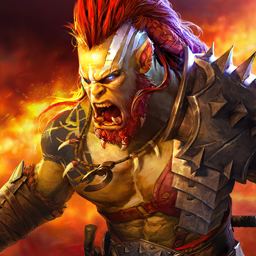 RAID: Shadow Legends
Raccogli 700+ Campioni & Battiti Per La Gloria