Les meilleures équipes eSport du monde à la loupe
Après les débuts modestes, l'eSport est devenu un phénomène international qui vaut des milliards d'euros. Nous explorons dans cet article les dix meilleurs jeux et équipes eSport en 2023.
Tu retrouveras également quelques conseils sur le recrutement dans une team eSport et comment devenir un pro gamer.

Qu'est-ce qu'une équipe eSport ?
Il s'agit d'un groupe de gamers enthousiastes coopérant pour remporter la victoire dans le jeu de leur choix. Comme dans d'autres sports, chaque team a son emblème personnalisé (avec un créateur de logo gaming en ligne c'est simple comme bonjour !) ; chaque participant a une spécialité et un rôle à jouer.
Quelles sont les meilleures équipes eSport ?
Counter-Strike : Global Offensive
CS : GO, le plus connu des FPS (jeux de tir à la première personne), a une longue histoire. Sa version moderne est un jeu où la précision est primordiale. Ce qui fait surtout plaisir, c'est que les meilleurs dans ce jeu font partie de la team eSport française !
Première place : Team Vitality
Deuxième place : Heroic
Troisième place : G2 eSports
Overwatch 2
C'est avec le premier Overwatch qu'ont débuté certaines des plus célèbres équipes eSport. Le monde d'Overwatch 2 est plus immersif que jamais grâce à la présence d'ennemis uniques qui ciblent les PNJ, ainsi qu'à la personnalité des PNJ eux-mêmes.
Première place : San Francisco Shock
Deuxième place : Shanghai Dragons
Troisième place : Dallas Fuel
League of Legends (LoL)
Même dix ans après son lancement, League of Legends reste parmi les jeux populaires auprès des équipes eSport, si bien qu'il n'est pas facile d'être le meilleur.
Première place : Dplus KIA
Deuxième place : FunPlus Phoenix
Troisième place : EDward Gaming
Rocket League
On pourrait croire que les fusées et les voitures s'affrontent à mort dans ce jeu, mais les équipes eSport de Rocket League frappent dans des ballons avec leur véhicule pour marquer des buts. Imagine des joueurs de foot remplacés par des bolides acrobatiques et propulsés par des fusées, et tu comprendras ce qu'est Rocket League.
Première place : Karmine Corp
Deuxième place : Team Vitality
Troisième place : Gen. G Mobil1 Racing
Apex Legends
Se déroulant dans l'univers de Titanfall, Apex Legends se concentre sur la mobilité et les compétences sur une énorme carte de type champ de bataille. Il offre un panel toujours croissant de personnages de jeu créatifs.
Première place : TSM
Deuxième place : XSET
Troisième place : DarkZero eSports
Dota 2
Les jeux de stratégie en ligne dominaient autrefois le monde de l'eSport, mais ils se sont finalement transformés en MOBA. Dota 2 est la suite du mod original Warcraft 3. C'est avec ce jeu que les équipes eSport sont les mieux payées.
Première place : Team Spirit
Deuxième place : Gaimin Gladiators
Troisième place : Team Liquid
Rainbow Six : Siege
S'appuyant sur la longue série Rainbow Six, cette version a ajouté beaucoup de vitesse et de caractère au jeu et a atteint des sommets. Et encore une équipe eSport de France parmi les meilleures !
Première place : G2 eSports
Deuxième place : w7m eSports
Troisième place : Team BDS
Valorant
Les équipes eSport de ce jeu se battent pour trouver le juste milieu entre leurs compétences et la précision en posant ou désamorçant des bombes et en tentant de déjouer des adversaires redoutés.
Ex aequo pour la première place : FNATIC et The Guard
Deuxième place : Evil Geniuses World of
Warcraft (WoW)
WoW est le jeu qui a catapulté les MMORPG dans le grand public, et son succès s'accompagne d'une arène active pour les équipes eSport. Ce jeu destiné aux amateurs de MMO est réputé pour ses combats PvP.
Première place : Echo
Deuxième place : Admirals eSports
Troisième place : The Agents
Arena of Valor
Ce MOBA est moins apprécié dans les pays anglophones mais conserve une énorme popularité en Asie. Arena of Valor y est si populaire que les tournois proposant le jeu se classent au cinquième rang en termes de cagnotte des prix offerts.
Première place : eStar Pro
Deuxième place : Wolves
Troisième place : GanK Gaming
Comment rejoindre une team eSport ?
Le recrutement pour une team eSport peut se faire en ligne, lors de tournois locaux ou même dans des établissements d'enseignement supérieur dotés d'équipes eSport.
Montre tes capacités en PvP et ton aptitude à travailler avec les autres, et tu pourras peut-être débuter une carrière dans l'eSport.
Quelle est l'équipe eSport la plus importante ?
Il n'est pas possible de désigner une équipe eSport de premier plan, car la meilleure dépend du jeu et de l'évolution rapide des classements. Il se peut donc que les équipes figurant dans cette liste ne soient plus les meilleures au moment où tu la liras!
La meilleure équipe eSport en France
L'eSport est de plus en plus populaire en France et on compte désormais plusieurs grandes équipes eSport de France. La plus réputée du moment est la team Vitality, avec une centaine de titres au palmarès et plus de 4 millions d'euros de récompense. Angel's Wing est surtout connue pour son mode de recrutement de la team eSport : elle offre une chance aux joueurs les plus motivés qui ne sont pas formellement les meilleurs ou les plus connus. Les équipes eSport de France telles que Team GO, Emulate !, Solary, Mandatory, Gameward, MCES, Izidream et beaucoup d'autres dessinent le paysage de l'eSport français.
Rappelons une dernière fois que le classement des équipes eSport peut changer rapidement. Cet article a été rédigé en août 2023, il y a donc fort à parier que ces positions ont changé depuis.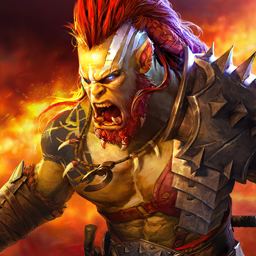 RAID: Shadow Legends
Récupère + de 700 Champions et décroche la gloire