Scopriamo le migliori squadre di eSport al mondo
Nati spontaneamente come piccoli tornei locali, gli eSport hanno rapidamente conquistato il mondo, convertendosi in un fenomeno internazionale con un giro d'affari miliardario. Il loro successo è dovuto soprattutto ai giocatori, che riescono a creare squadre fenomenali pur avendo origini e storie molto diverse tra loro. Per scoprire di più su questo universo, abbiamo scelto dieci giochi e i migliori team eSport per ognuno di essi.

Cos'è una squadra di eSport?
Potremmo definire una squadra di eSport come un gruppo di giocatori che unisce le forze per ottenere la vittoria in un determinato gioco. Come negli sport tradizionali, ogni "atleta" è specializzato in un ruolo e alcuni riescono a eccellere in più specialità.
Quali sono i migliori team eSport al mondo?
Counter-Strike: Global Offensive
CS: GO è indubbiamente il più popolare tra gli sparatutto in prima persona e ha una storia articolata che parte dal lontano 1999, quando venne sviluppato come mod per Half-Life. Una lunga serie di aggiornamenti e sequel lo ha trasformato nel titolo cult che conosciamo oggi, in cui la precisione rappresenta una peculiarità principale. È probabile che presto i team eSport migreranno verso Counter-Strike 2 ma, fino a quel momento, questo gioco continuerà a regalarci emozioni incredibili.
1° posto: Team Vitality
2° posto: Heroic
3° posto: G2 eSports
Overwatch 2
La versione originale di Overwatch ha rivoluzionato il mondo degli FPS basati sull'abilità e ha fatto da scuola per alcuni dei team eSport che adesso dominano la scena globale. Ultimamente, Overwatch 2 sta vivendo un periodo un po' difficile, ma le squadre hanno dimostrato di non volerlo abbandonare. Tra robot e punti di cattura, i giocatori devono dimostrare le loro abilità, prendersi cura dei compagni e compiere l'impresa più importante: scegliere le battute giuste per stuzzicare gli avversari e vincere contro gli altri eSport team!
1° posto: San Francisco Shock
2° posto: Shanghai Dragons
3° posto: Dallas Fuel
League of Legends (LoL)
League of Legends è uno dei titoli che meglio ha dimostrato che anche i giochi gratis possono diventare dei veri e propri miti. Se a distanza di un decennio dal suo lancio continua a riscuotere un enorme successo, è anche merito degli eSport team che da anni si sfidano per conquistare l'ambitissimo titolo di migliore squadra di sempre.
1° posto: Dplus KIA
2° posto: FunPlus Phoenix
3° posto: EDward Gaming
Rocket League
Razzi e auto sembrano una combinazione mortale, ma Rocket League è riuscito a metterli insieme per creare uno dei titoli meno violenti di questa lista. I team eSport si affrontano infatti in una partita di calcio surreale, in cui devono mandare il pallone in porta a bordo di speciali veicoli a reazione provenienti dal futuro.
1° posto: Karmine Corp
2° posto: Team Vitality
3° posto: Gen. G Mobil1 Racing
Apex Legends
Apex Legends è ambientato nell'universo di Titanfall e il suo lancio a sorpresa è stato seguito da un successo ancora più inaspettato. Il gioco è incentrato sulla mobilità e sulle abilità che i giocatori devono dimostrare di possedere in un'enorme mappa in stile campo di battaglia, in cui gli eSport team possono dire la loro. Non manca una forte dose di creatività, con una gamma di personaggi originali che continua a crescere.
1° posto: TSM
2° posto: XSET
3° posto: DarkZero eSports
Dota 2
I giochi di strategia online hanno dominato per lungo tempo il mondo degli eSport team, prima di lasciare spazio al "MOBA originale", Defence of the Ancients. DOTA 2 è il sequel di una mod di Warcraft 3 e ha riscosso un tale successo da essere diventato il gioco con i team eSport più pagati in assoluto. Se ti stai chiedendo se questi giocatori possano guadagnare quanto un atleta professionista (o persino di più), ti basta dare un'occhiata ai compensi delle squadre di DOTA 2.
1° posto: Team Spirit
2° posto: Gaimin Gladiators
3° posto: Team Liquid
Rainbow Six: Siege
Rainbow Six: Siege ha debuttato sulla scia della famosa serie Rainbow Six, portando con sé una ventata di novità che ha colto impreparati molti team eSport. Questo nuovo capitolo ha introdotto uno stile di gioco molto più rapido e originale, che gli ha consentito di riscuotere un successo inimmaginabile per i primi titoli della serie. Tra porte abbattute e scudi usati come armi, Siege continua a convincere gli utenti.
1° posto: G2 eSports
2° posto: w7m eSports
3° posto: Team BDS
Valorant
Sono molti i giochi che hanno tentato di ripetere il successo di Counter-Strike e Overwatch ma solo Valorant è riuscito a ottenere la combinazione perfetta dei due titoli. In questa avventura, i team eSport devono bilanciare abilità e precisione per piazzare bombe o disinnescarle, provando così a superare in astuzia i loro avversari.
1° posto a pari merito: FNATIC e The Guard
3° posto: Evil Geniuses
World of Warcraft (WoW)
World of Warcraft è il gioco che ha reso popolari gli MMORPG e il suo successo ha dato origine a una nuova arena in cui i migliori team eSport amano sfidarsi. I titoli per gli appassionati di MMO sono famosi per i combattimenti PvP e WoW è entrato nella leggenda con mappe come Alterac Valley, Arathi Basin e Warsong Gulch.
1° posto: Echo
2° posto: Admirals eSports
3° posto: The Agents
Arena of Valor
Chiude la nostra lista di eSport team, Arena of Valor, il cui titolo originale era Strike of Kings. Si tratta di un MOBA che non è particolarmente conosciuto nei Paesi occidentali ma che rimane estremamente popolare in Asia, al punto che i suoi tornei si piazzano alla quinta posizione della classifica delle competizioni con il premio in denaro più alto.
1° posto: eStar Pro
2° posto: Wolves
3° posto: GanK Gaming
Dove si trovano i team eSport?
Per scoprire nuovi team eSport non devi fare altro che cercare i tornei e le classifiche della tua area. Ovviamente, le squadre migliori sono quelle che godono di una maggiore visibilità, ma non è difficile trovarne di meno famose.
Prima di proseguire, è bene ricordare che nel genere degli eSport team, le classifiche possono cambiare molto rapidamente: questo articolo è stato scritto ad agosto 2023 ed è probabile che le posizioni siano già cambiate o persino che delle squadre si siano sciolte, passando al sequel del gioco! Considera la nostra analisi come "una fotografia" del momento e, del resto, non importa cosa sia successo al team; i giocatori rimangono dei professionisti e siamo certi che continueranno a offrirci un grande spettacolo ovunque siano.
Come ci si unisce a una squadra di eSport?
Per unirsi a un team eSport è necessario dimostrare di cosa si è capaci. Non serve intraprendere lunghi viaggi, puoi farlo online partecipando a tornei locali o universitari. Se dimostrerai di avere le carte in regola e di sapere lavorare insieme agli altri, potrai tentare la sorte in questo mondo.
Qual è il team eSport più forte in assoluto?
Stabilire quale sia la squadra migliore di questo genere è impossibile, perché dipende tutto dal gioco in cui si sfidano gli eSport team e dalle classifiche che, come abbiamo visto, possono cambiare molto velocemente. Le squadre che abbiamo inserito nella nostra lista sono tra le più forti, ma ricorda che nessuno è imbattibile!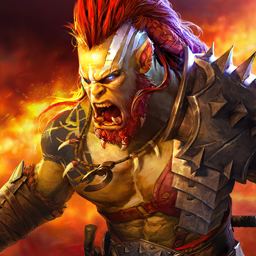 RAID: Shadow Legends
Raccogli 700+ Campioni & Battiti Per La Gloria