Les 5 meilleurs jeux d'horreur pour fêter Halloween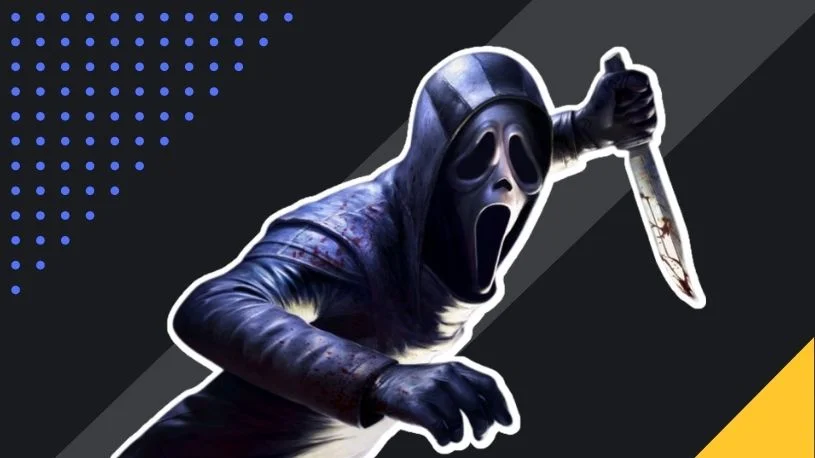 Nous ne sommes qu'à quelques heures du jour le plus effrayant de l'année. N'est-ce donc pas le moment idéal pour rendre hommage à certains des meilleurs jeux d'horreur sur PC et console ?


SUR PC ET MOBILE
Si tu cherches de nouveaux jeux vidéo d'horreur pour Halloween, on te propose une sélection des cinq jeux d'horreur les plus effrayants et qui te demanderont du sang-froid pour survivre et affronter les ténèbres du 31 octobre.
On a choisi ces cinq jeux d'horreur en fonction de leurs thèmes et concepts bien sombres, avec une bonne dose de zombification, d'histoires horribles et de terreur absolue pour te donner l'énergie nécessaire pour ta soirée de jeux vidéo d'Halloween.
1. Resident Evil 7: Biohazard
Parmi les meilleurs jeux d'horreur sur PC, on trouvera difficilement mieux que Resident Evil 7 pour son intensité brute et la façon dont il reste fidèle à la franchise Resident Evil.
Revenant à ses racines de survival horror, le titre Resident Evil 7, sorti bien après le jeu d'horreur multijoueur Resident Evil 3, te fait résoudre des énigmes et explorer des mondes ouverts remplis d'une atmosphère particulière, dans une véritable perspective de jeu à la première personne.
Les fans de jeux en réalité virtuelle (VR) placeront ce jeu en tête de leur liste des jeux vidéo d'Halloween, à condition d'avoir un casque PlayStation VR compatible. Capcom a développé un moteur de jeu RE Engine qui combine une multitude de fonctionnalités liées à la VR pour offrir une nouvelle expérience audiovisuelle et permettre de tout explorer dans les moindres détails.
Fin octobre 2021, Resident Evil 7 : Biohazard s'était déjà écoulé à plus de dix millions d'exemplaires. Dans les mois et les années qui suivirent sa sortie, il est devenu l'un des jeux d'horreur ayant reçu le plus grand nombre de nominations et de récompenses dans l'industrie. Il a remporté le titre de meilleur jeu VR aux Golden Joystick Awards 2017, aux Game Awards 2017, ainsi qu'aux SXSW Gaming Awards 2018.
En 2018, le jeu a également reçu de multiples récompenses à la National Academy of Video Game Trade Reviewers Awards en relation avec ses effets sonores, son mixage sonore en VR et son design de contrôleur basé sur la VR.
L'ajout de la VR immersive a attiré de nombreux nouveaux joueurs vers la franchise Resident Evil. À bien des égards, il semble qu'on ait conçu la VR spécifiquement pour ce jeu, avec de nombreuses expériences effrayantes et frénétiques qui se cachent derrière chaque recoin, ce qui en fait assurément l'un des jeux d'horreur en VR les plus effrayants aujourd'hui.
2. SOMA
SOMA se classe parmi les jeux d'horreur sur PC les plus effrayants, même si certains aspects de sa dynamique de jeu sont déroutants. Cependant, malgré l'absence d'une séquence d'infiltration réaliste et cohérente, il s'agit toujours de l'un des jeux vidéo d'horreur les plus captivants, qui suscite des comparaisons avec des jeux d'horreur comme BioShock, en raison du mélange d'environnements biotechnologiques et sous-marins.
En parcourant l'épave sous-marine délabrée de PATHOS-II, tu rencontreras de sérieux problèmes. Cet univers de jeu contient des monstres à foison, ainsi qu'un éventail dégoûtant de créatures et plantes gluantes à affronter. Dans ce jeu solo, tu prendras le contrôle du protagoniste Simon Jarrett, qui tente de percer le mystère de ce centre de recherche sous-marin qui a mal tourné.
Frictional Games a reçu beaucoup des critiques élogieuses pour SOMA, l'un des rares jeux d'horreur à être disponible sur Linux, Windows, OS X ainsi que sur PS4 et Xbox One. De nombreux critiques ont mis au défi les joueurs d'essayer SOMA, même ceux qui n'aimaient pas les jeux d'horreur sans combat. SOMA a porté le genre survival horror à de nouveaux sommets, avec un son génial, à l'atmosphère particulière, et un scénario puissant contribuant à offrir l'un des jeux les plus effrayants, au rythme équilibré.
En 2018, GamesRadar a classé SOMA à la huitième place de son top 20 des meilleurs jeux d'horreur de tous les temps.
3. The Walking Dead: Saints and Sinners
Sorti en janvier 2020, The Walking Dead : Saints & Sinners est l'itération immersive de Skydance Interactive de la série de BD The Walking Dead de Robert Kirkman.
Il a été lancé à l'origine en VR via Oculus et Steam, mais a ensuite été dévoilé sur PlayStation VR et Oculus Quest. Chaque élément de ce jeu est conçu pour créer un sentiment de solitude au milieu d'une apocalypse zombie. Le titre est donc loin d'être un jeu d'horreur multijoueur.
Les éléments VR de ce jeu sont également physiquement et mentalement épuisants, ce qui contribue à créer ce sentiment de désespoir face aux zombies qui arrivent. Pour tuer les zombies dans la maison et dans les rues environnantes, il faut des armes de grande taille qui nécessitent l'usage des deux mains.
En tant que protagoniste, tu recevras des missions de contacts isolés ou de contacts ailleurs dans le monde par radio. Avec des ressources extrêmement limitées par rapport aux autres jeux d'horreur, tu te battras avec acharnement pour chaque miette que tu pourras récupérer.
La puissance de la VR est visible dans ce jeu. Au fond de toi, tu sais que tu passes des heures seul, à rôder dans des bâtiments et des zones où tu ne devrais pas être, mais il suffit que tu voies un groupe de zombies foncer sur toi pour que ton cerveau pète un câble. La plus grosse critique est celle de certains joueurs qui considèrent ce jeu comme trop réaliste, la réussite semblant parfois hors d'atteinte.
4. Silent Hill 2
Les fans de jeux vidéo rétro pour Halloween devraient regarder la deuxième itération de la série Silent Hill de Konami. Silent Hill 2 a un scénario captivant qui rivalise avec les meilleurs jeux MMO d'horreur comme The Secret World.
Il se concentre sur le protagoniste James Sunderland, un homme qui reçoit une « lettre » de sa femme décédée lui indiquant qu'elle se trouve à Silent Hill et attend d'être retrouvée. Il est sorti pour la première fois sur PlayStation 2 en 2001 avant d'être disponible sur Windows (PC) un an plus tard.
La suite de Silent Hill était en préparation depuis deux ans, son intrigue étant fortement inspirée du roman populaire de l'auteur russe Dostoïevski, Crime et Châtiment.
En ce qui concerne les influences artistiques, Silent Hill 2 s'inspire également de réalisateurs de films emblématiques tels qu'Hitchcock et Cronenberg. La beauté de Silent Hill 2 réside dans le fait que les ennemis ne sont en aucun cas plus malfaisants que dans la version originale.
Bien sûr, Pyramid Head et les infirmières sont très effrayants, mais les démons intérieurs de James Sunderland sont plus redoutables que n'importe quel autre ennemi, car la ville de Silent Hill les met à contribution.
Une fois arrivé à Silent Hill, James ne rencontre que des souvenirs et du chagrin liés à la mort de sa femme. Chaque recoin de cette ville abandonnée regorge d'horreurs, et James doit aller au-delà de son angoisse personnelle pour découvrir ce qui est réellement en jeu ici.
Malheureusement pour James - et pour toi - plus tu creuses, plus les choses deviennent sombres et effrayantes. La bande-son à l'atmosphère particulière de Silent Hill 2 a été si populaire que Konami a sorti et mis en vente une œuvre de huit morceaux pour les joueurs, preuve s'il en est de l'importance de l'audio et des effets sonores dans le développement des meilleurs jeux d'horreur, tant pour les jeux d'horreurs gratuits que payants.
5. Amnesia: Rebirth
Le développeur de jeux suédois Frictional Games a publié le troisième volet de la franchise de jeux de survival horror Amnesia en octobre 2020. Si tu es à la recherche de jeux multijoueur d'horreur, celui-ci ne sera probablement pas pour toi, étant donné qu'il s'agit exclusivement d'un titre solo.
Sa sortie coïncide avec le dixième anniversaire d'Amnesia : The Dark Descent. Dans le jeu à la première personne Rebirth, le joueur incarne la protagoniste Tasi Trianon, une jeune fille qui cherche désespérément à retrouver ses amis au milieu de grottes mal éclairées et de tombes anciennes.
Au fur et à mesure que tu te promènes à travers les grottes et les tombes, tu remarqueras que le niveau de peur de Tasi augmente régulièrement. La clé est d'éviter qu'elle ait des hallucinations - quand elle commence à voir des choses et à entendre des voix dans sa tête.
C'est à toi de contrôler sa peur en évitant les monstres, en déchiffrant les codes et en trouvant suffisamment de lumière pour naviguer dans chaque environnement. Contrairement à certains jeux d'horreur effrayants, Amnesia : Rebirth ne possède pas de système de combat. Par conséquent, en tant que Tasi, tu ne peux que t'échapper ou te cacher de tes ennemis.
Selon le cofondateur de Frictional Games, Thomas Grip, le concept d'Amnesia : Rebirth se rapproche d'un jeu « survival ». Plutôt que de courtes et brusques frayeurs, les créateurs du jeu ont cherché à développer un récit claustrophobique de la solitude, semblable à celui de The Walking Dead : Saints & Sinners. Bien que ce jeu ne puisse pas être classé dans la catégorie des jeux RPG, le développement des personnages est suffisant pour le considérer comme un RPG sur le thème de l'horreur.
Entre dans l'esprit de la saison effrayante avec nous !
N'oublie pas qu'avec le raccourcissement des jours et l'allongement des nuits, tu as tout le temps de créer un costume d'Halloween en honneur de nos jeux les plus populaires. Participe à notre concours de création de costumes et de maquillage pour avoir une chance de décrocher un portrait de Bad-El-Kazar.
Tu peux également réclamer les Fragments manquants des tournois à l'intérieur du jeu dans certains de nos jeux les plus populaires, ce qui te permettra de te hâter vers Halloween avec de nouveaux champions dans Teleria !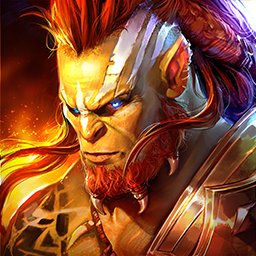 Raid: Shadow Legends
Récupère + de 400 Champions et décroche la gloire