Para finales de Octubre, Mark Zuckerber dió a conocer el nuevo nombre de su compañía y sus planes de llevar el mundo al espacio digital, conocido como «el metaverso».
Para entonces, estando en pleno apogeo, los juegos Play to Earn basados en NFT, criptomonedas y blockchains fueron sumando jugadores.
La manía de los titulares llenos de historias de «criptomillonarios» no tardó en alcanzar a los pioneros del mundo de los juegos Play to Earn. Sin embargo, ahora parece que los Play to Earn llegaron a un punto muerto.
Los titulares del colapso de juegos, valores y jugadores inundaron la industria, al mismo tiempo que los valores de las criptomonedas cayeron estrepitosamente.
Ahora que ha pasado la tormenta, cabe preguntarse si es que el modelo Play to Earn tiene un futuro en la industria de los videojuegos.
¿Qué significa Play to Earn en los videojuegos?
Seguramente habrás escuchado sobre «pay to win» (pagar para ganar), una denominación que usan los jugadores para referirse a una modalidad de juego que no se basa en la habilidad, a diferencia de géneros como los RPG.
En los juegos de este tipo, por la forma en la que funciona el mercado interno del juego, los jugadores tienen que pagar más para mejorar y poder entonces ganar más encuentros multijugador.
El término «Play to Earn» surge como una alternativa a este modelo de negocio tan desprestigiado. Ahora bien, para entender cómo funciona esta modalidad, debes conocer ciertos términos técnicos que veremos a continuación:
¿Qué son los NFT?
Los «token no fungibles» (NFT por sus siglas en inglés) son archivos digitales que garantizan cierta escasez y propiedad al estar en una blockchain (cadena de bloques). Es así como un artículo creado como un NFT en una blockchain posee una forma de identidad.
La propiedad del activo se garantiza a través del registro de cada transacción en la blockchain. De esta manera, los creadores digitales logran mantener su valor, escasez y propiedad, al tiempo que descartan los intentos de ventas de imitaciones.
¿Qué es blockchain gaming?
Blockchain gaming es una nueva forma de hacer videojuegos en la que los desarrolladores crean su software de juegos a través de la integración de la cadena de bloques. Esto les permite desarrollar NFT que admiten el uso de compras y retiros de criptomonedas.
La tecnología base de la blockchain es esencial para la economía, el mercado y la confiabilidad del juego. Es lo que permite la mera existencia de los criptojuegos Play to Earn.
¿Qué son los juegos Play to Earn?
Los Play to Earn son juegos desarrollados en la cadena de bloques que permiten que los jugadores ganen NFT. Estos pueden ser vendidos e intercambiados por criptomonedas con otros jugadores en el mercado del juego.
La criptomoneda obtenida en la venta puede ser retirada del juego. Un gran concepto a primera vista
Con las criptomonedas en tendencia, aunque no por su propósito original, que era reemplazar monedas fiduciarias, jugar criptojuegos que te permiten ganar monedas parecía una idea magnífica.
Viendo también el éxito inicial de los NFT, la popularidad de los juegos Play to Earn alcanzó límites inimaginables.
En los últimos meses de 2020, la capitalización de mercado total de los NFT pasó de 60 millones a más de 7 mil millones de dólares.
Con la enorme cantidad de dinero que ya se gastaba en arte NFT y en juegos, casi todas las compañías de renombre querían formar parte de la acción.
Para el mundo de los videojuegos representaba un giro natural.
Ya una buena cantidad de títulos ofrece microtransacciones por artículos digitales que no puedes canjear por dinero real o que se desactualizan apenas sale la nueva edición de la franquicia; así los gamers empezaron a acariciar esta idea; aunque, se supone que pueden recuperar algo del tiempo invertido en juegos de grindear vendiendo los artículos por dinero real
El gran colapso de los juegos Play to Earn
Los juegos Play to Earn gozaron de ser el centro de atención por un buen período de tiempo, pero al estar vinculados inherentemente a los criptomercados sus días de gloria estaban contados.
Después de la caída de las criptomonedas en verano del 2022, las ventas de NFT se desplomaron a apenas mil millones de dólares, después de haber alcanzado la cifra de 11.6 millardos seis meses antes.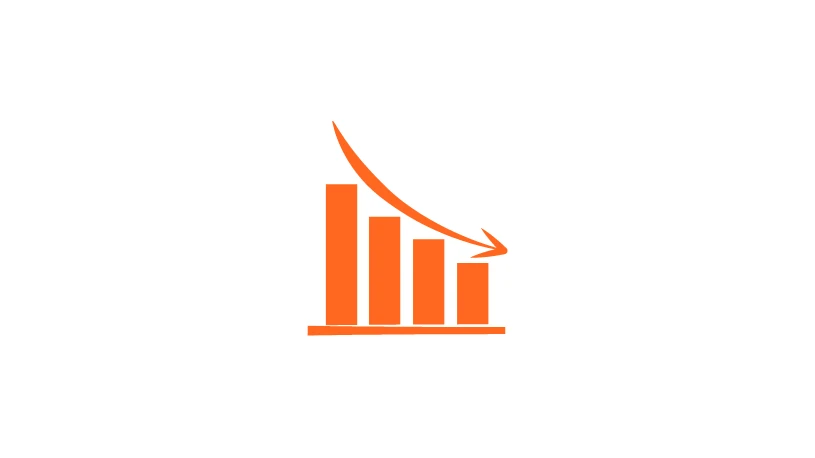 Pero no fue solo el colapso de las criptomonedas y los mercados asociados; muchos de los principales juegos Play to Earn vieron su popularidad desvanecerse. Como consecuencia, compañías de videojuegos establecidas fracasaron en su intento de introducir NFT.
La dura reacción de los fanáticos en contra de la introducción de NFT en juegos como Tom Clancy's Ghost Recon: Breakpoint fue arrasadora y llevó a otras compañías a desistir de sus planes.
Es importante destacar que este no fue el caso de todos los juegos de estrategia en ese momento, solo de los que promovían NFT de esa manera.
El popular juego Axie Infinity rebosaba de jugadores a principios del 2022 cuando la industria de juegos Play to Earn sufrió una pérdida de 600 millones de dólares.
Para junio del 2022, se consideraba que su economía había colapsado completamente.
Las fallas inherentes de Play to Earn y los juegos NFT
Los juegos Play to Earn tienen fallas inherentes al aplicar el concepto a la industria moderna de videojuegos. Para que el modelo Play to Earn funcione, tienen que darse las siguientes condiciones:
La popularidad del juego debe mantenerse indefinidamente.
Debe alojar a miles de jugadores regulares.
Debe ser accesible para los nuevos jugadores.
Los activos digitales pasados y futuros deben tener u ofrecer un mayor valor.
Como sabrás, solo algunos juegos online logran perpetuar su popularidad; y esto gracias a un riguroso sistema de actualizaciones y entregas.
Aún así, ¿cuántas personas conoces que solo hayan jugado el mismo juego por años desde su lanzamiento? La base de la industria de los videojuegos es atraer a los jugadores hacia el siguiente lanzamiento.
Otro problema de los juegos NFT y Play to Earn ha sido el marketing.
De manera fortuita o no, la mayoría de las personas se enteran de la existencia de los juegos Play to Earn a través de los encabezados con símbolos de dólar.
La realidad es que solo aquellos que llegan primero al juego logran sacarle provecho y obtener grandes ganancias. Luego simplemente venden y se marchan.
Es casi una táctica de choque y fuga o como quien pasa una patata caliente de mucho menos valor al siguiente jugador.
Nadie quiere quedarse estancado con un artículo digital de valor perceptible cuando el mercado decida lo contrario.
Es por ello que ahora muchos de los juegos Play to Earn están siendo relacionados con esquemas piramidales.
Además, en algún momento, los desarrolladores dejarán de dar soporte al juego. Y sin que exista un vasto sistema de interoperabilidad permanente entre los juegos, todos estos NFT serán inservibles cuando los desarrolladores los desactiven.
Con todo lo que cuesta mantener los juegos en línea en funcionamiento, si los jugadores se van, también lo hará el alojamiento.
¿Son de fiar los juegos Play To Earn?
Puedes entrar en un juego Play to Earn, grindear hasta conseguir activos digitales y luego venderlos en el mercado para obtener criptomonedas que puedes cambiar por moneda fiduciaria.
Sin embargo, casi siempre son los pioneros en el juego quienes logran amasar una fortuna a partir de un software Play to Earn.
Y aunque los Play to Earn y los NFT han perdido popularidad desde hace un año, hay compañías notables que los ven como el futuro.
Así que muy probablemente no serán las últimas creaciones que veamos de este estilo.