Hack und Slash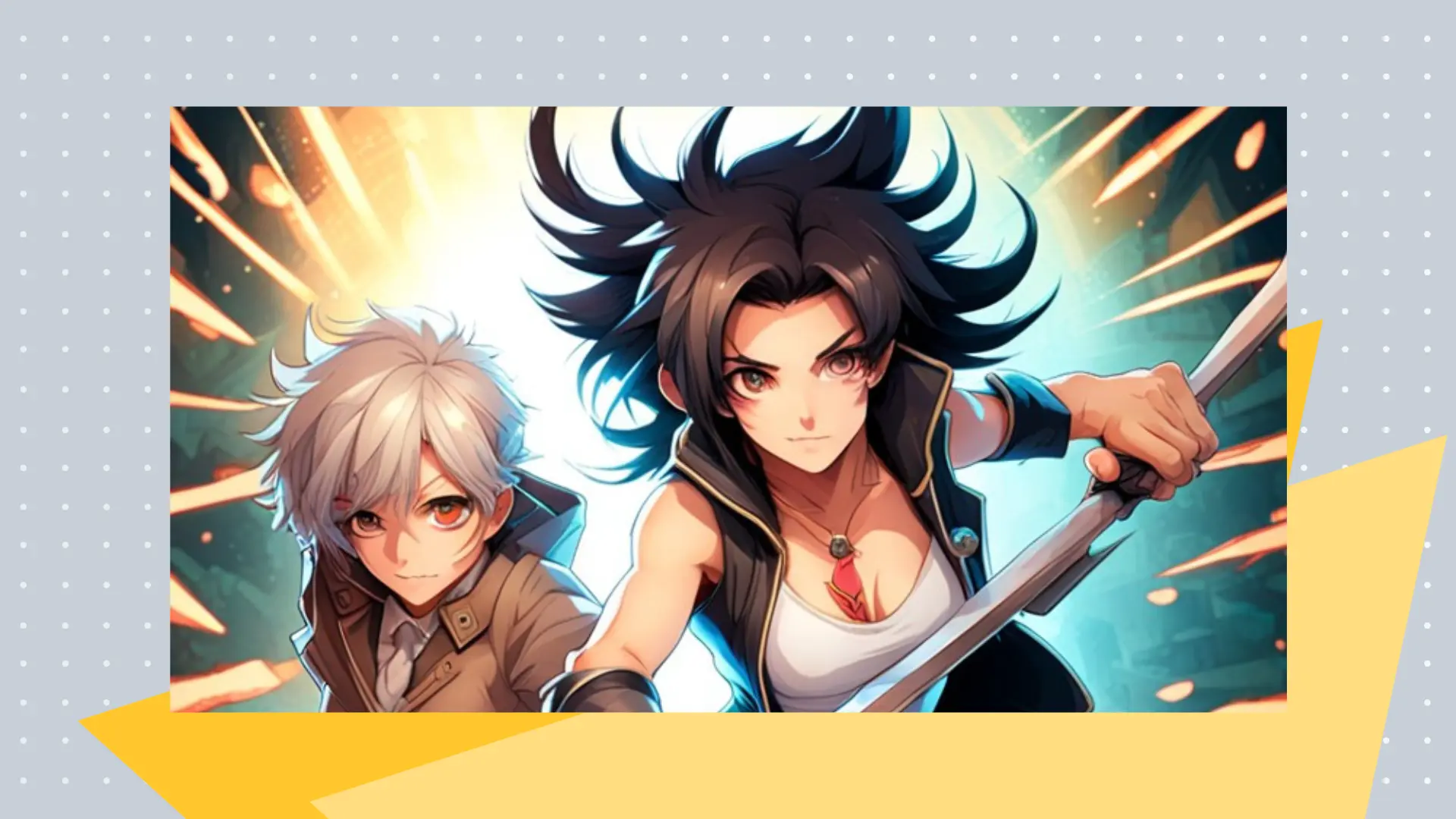 Hack and Slash Spiele haben bereits eine lange Tradition. Besonders in der frühen Zeit, wo man von iOS Games Download noch wenig gehört hat, in der ersten Generation der Videospielkonsolen, waren die besten Hack and Slay Spiele ein echter Hit. Hack and Slash Games haben somit den Ton in der Branche für die kommenden Dekaden gesetzt. Auch heute kann man den Einfluss von Hack and Slash Spielen noch sehr spüren. Vom traditionellen Hack and Slash, bis zu neue Hack and Slay Spiele und RPGs mit diesen Elementen, kommen immer neue Versionen auf den Markt.

Deswegen wollen wir uns "the best Hack and Slash Games" aller Zeiten anschauen. Von den 1980er-Jahren bis hin zu neuen Spielen, werden Spieler immer noch von Hack and Slash Games überzeugt und es wirkt nicht so als ob dieser Trend bald aufhören wird.
15 Hack and Slash Spiele
Bist du bereits für tolle Hack and Slash Spiele und die besten Hack and Slay Spiele? Hier findest du die richtigen Tipps und wie du Spiele runterladen kostenlos Vollversion kannst.
Warriors Orochi 4
Bei den besten Hack and Slash Games ist definitiv Warriors Orochi 4 dabei. Es vereint dabei die beliebten Spiele Dynasty Warriors und Samurai Warriors in einer gemeinsamen Welt. Als ein toller PC Games Download kostenlos dürfen die Spieler hier tausende Gegner in Schlachten bekämpfen. Dabei werden Waffen und Fähigkeiten verwendet, welche über den Standard hinaus gehen.
Metal Gear Rising Revengeance
Metal Gear Spiele sind als gute MMORPGs 2023 weithin bekannt. Rising Revengeance ist das beeindruckendste und beste Hack and Slash Game darunter. Dabei kämpfst du gegen deine Gegner, zerstörst feindliche Maschinen und hast eines der besten Boss-Battles in der Geschichte der Videospielindustrie. Definitiv unter den besten Hack and Slay Spielen.
Golden Axe
Zu einer Zeit, wo gratis Spiele runterladen fürs Handy noch undenkbar war, hat es bereits Golden Axe gegeben. Als eines der Retro Hack and Slash Games gilt es als der Beginn des Genres. Es ist dabei ein richtig altmodisches Hack and Slash Spiel, was nicht heißt, dass es keinen Spaß macht. Suche dir einen der drei Charaktere aus und versuche es bis zum Ende zu schaffen. Es ist vielleicht nicht unter den neuen Hack and Slay Spielen, aber dennoch empfehlenswert.
Katana Zero
Gute kostenlose Spiele gibt es wie Sand am Meer. Kaum einer hatte jedoch erwartet, dass Katana Zero so einschlagen wird. So war es unter "the beste Hack and Slash Games" und etwas anderes, als man normalerweise gewohnt ist.
Hades
Neue Hack and Slay Spiele sind immer beliebt. Obwohl bereits im Jahr 2018 veröffentlicht, zählt hier Hades noch dazu. Jedes Level in dem Spiel ist unterschiedlich und mit den Wurzeln in der griechischen Mythologie hat es auch ein spannendes geschichtliches und literarisches Element. Versuche also dem Hades zu entfliehen.
Ninja Gaiden: Master Collection
Das 3D Spiel borgt sich den Schwierigkeitsgrad seines Vorgängers, welcher 2D ist, behält aber auch die Action. Dieser Hack and Slash nimmt keine Gefangenen und befindet sich unter den besten Hack and Slay Spielen.
Onimusha: Warlords
Obwohl dieser Hack and Slash zuerst auf der PS2 veröffentlicht wurde, kann es auch heute noch gut gespielt werden. Du wirst dabei zum "Demon Warrior", kämpfst gegen Monster, sammelst ihre Seelen und verwendest sie in magischen Waffen, um die Dunkelheit zu besiegen. Es kann auch noch mit neuen Hack and Slay Spiele mithalten.
God of War 3
God of War 3 ist eines der besten Hack and Slash aller Zeiten. Der Blockbuster inspiriert heute noch eine große Community. In diesem Spiel spielst du als Kratos, der Gott des Krieges und der Gegner von Göttervater Zeus. Mittlerweile gibt es auch einen vierten Ableger, welcher erneut sehr zum Empfehlen ist.
Elden Ring
Android Spiele kostenlos downloaden ist toll – Elden Ring ist aber vielleicht noch besser. Neben Fod of War gehört es zu den besten Hack and Slay Spielen aller Zeiten. Es ist dabei an Souls inspiriert und bietet eine riesige Welt, voll mit unterschiedlichsten Aufgaben. Doch du musst gewarnt sein. Um das Spiel zu bestehen, musst du über 80 Stunden Arbeit investieren. Dennoch ist es diesen Zeitaufwand definitiv wert. Mittlerweile gibt es sogar eine Fernsehserie zu dem Hack and Slash.
Nioh
Wie auch Elden Ring ist dieser Hack and Slash von Souls inspiriert. Nioh legt jedoch mehr Wert auf die schnelle Action, weswegen es ein interessantes Experiment darstellt. Als Samurai kannst du auf Ninjitsu und verschiedene mystische Quellen zählen, welche dich unterstützen. Es passt dabei die japanische Mythologie so an, dass es einerseits spannend, andererseits eine echte Herausforderung ist.
For Honor
Als eines der besten Multiplayer Hack and Slash Spiele bietet For Honor eine Reise durch die Zeit. Von Wikinger, über Samurai, bis hin zu Barbaren hat dieses Spiel jeden Kämpfer inkludiert, welchen du dir vorstellen kannst. Das macht auch jeden Online-Kampf so spannend.
Devil May Cry 5
Devil May Cry 5 kehrt zu den Wurzeln zurück. Mit verschiedenen Charakteren kann man wieder tolle Kämpfe, mit coolen Cutscenes, erleben.
Diablo 3
Obwohl Diablo 4 bereits verfügbar ist, ist Diablo 3 weiterhin eines der besten RPGs 2023. Es ist ein echter Klassiker, welcher noch immer eine riesige Fangruppe hinter sich hat.
Titan Quest
Titan Quest ist wie Don Diablo, nur als Horror Spiel. Dabei triffst du auf klassische Monster wie Cyclops und Gorgons und versuchst der beste und stärkste Kämpfer zu werden.
Middle-earth: Shadow of Mordor
Als das beste Mittelerde-Spiel verbindet Shadow of Mordor das Batman Arkham Kampfsystem mit der wunderbaren Welt von Tolkien. Du kämpfst gegen Orks, welche in diesem Teil echte Persönlichkeiten und Eigenschaften haben, weswegen es die Kämpfe noch spannender macht.
Starte dein Hack and Slash Spiel
Hast du einen Titel für dich gefunden? Wir haben dir 15 tolle Hack and Slash Spiele gezeigt, welche dir definitiv eine wunderbare Zeit garantiert. Nachdem Hack and Slash in so vielen Genres zu Hause ist, gibt es verschiedenste Bereiche, in welchen du dich ausprobieren kannst. Verwendest du einen Klassiker oder probierst du ein kreatives Game aus. Letztlich bleibt das ganz dir und deinen Interessen überlassen. Vergiss jedoch nicht auch einmal eine Pause einzulegen, nachdem du stundenlang deine Gegner besiegt hast.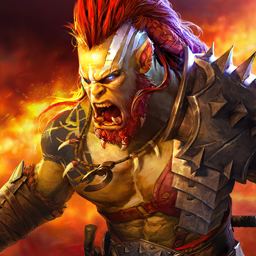 RAID: Shadow Legends
Sammle über 700 Champions & kämpfe um Ruhm