Im Jahr 2023 werden erneut gute und neue MMORPGs Spiele veröffentlicht. Das Genre scheint dabei immer größer und besser zu werden. In diesem Guide, zeigen wir die besten MMORPGs Spiele, die man in diesem Jahr spielen kann. Dabei gibt es einige kostenlose MMORPGs, welche für neue Spannung sorgen können. Meistens kann man diese Spiele gratis herunterladen und genießen.
Bevor wir tiefer in das Thema eintauchen, befassen wir uns erst einmal erneut mit dem Thema. So kann es immer wieder zu einer Verwirrung zwischen den Unterschieden zwischen MMORPG und MMO kommen. Eine weitere Frage ist oftmals, was RPG Spiele sind. In ersten Teil geben wir eine kleine Zusammenfassung.
Was ist ein MMORPG Spiel?
Ein MMORPG ist ein Videospiel, in welchem tausende Spieler in einer virtuellen Welt miteinander agieren können. Die Spieler können dabei einen eigenen Charakter erstellen und, gemeinsam mit anderen Spielern, Abenteuer erleben und Quests abschließen. Ein MMORPG kann vieles sein. So gibt es auch kostenlose Survival Spiele PC dafür.
Was ist der Unterschied zwischen MMO und MMORPG?
Ein MMO ist einem MMORPG sehr ähnlich. Der große Unterschied ist – wie der Name es bereits erwähnt, dass in einem MMO nicht so viele RPG Elemente wie in einem MMORPG sind. Ein MMO kann dadurch auch Genres übergrenzen und etwa Shooter Games online anbieten oder Strategiespiele in Echtzeit.
Was ist das meistgespielte MMORPG?
Das meistgespielte MMORPG ist ohne Zweifel World of Warcraft. Bereits seit über einer Dekade ist es für viele Fans das beste MMORPG, welches existiert. Noch immer wird es von Millionen von Spielern aktiv gespielt und hat einen großen Einfluss auf das Genre.
Welches MMORPG spielen die meisten? 📢
World of Warcraft ist nicht nur über die Jahre ein top MMORPG gewesen, sondern behauptet sich weiter an der Spitze. Ein bestimmender Grund, warum es weiterhin das meistgespielte MMORPG ist, ist, dass es das Spiel mit bester Grafik aller Zeiten ist.
Welches MMORPG lohnt sich 2023?
Es gibt viele verschiedene kostenlose MMORPGs, welche sich 2023 lohnen. Darunter befinden sich altbekannte Gesichter, wie World of Warcraft aber auch neue MMORPGs. Wir stellen dir einige Spiele vor, darunter Games für Mac-Spieler, für Handynutzer und wie man MMORPG kostenlos findet.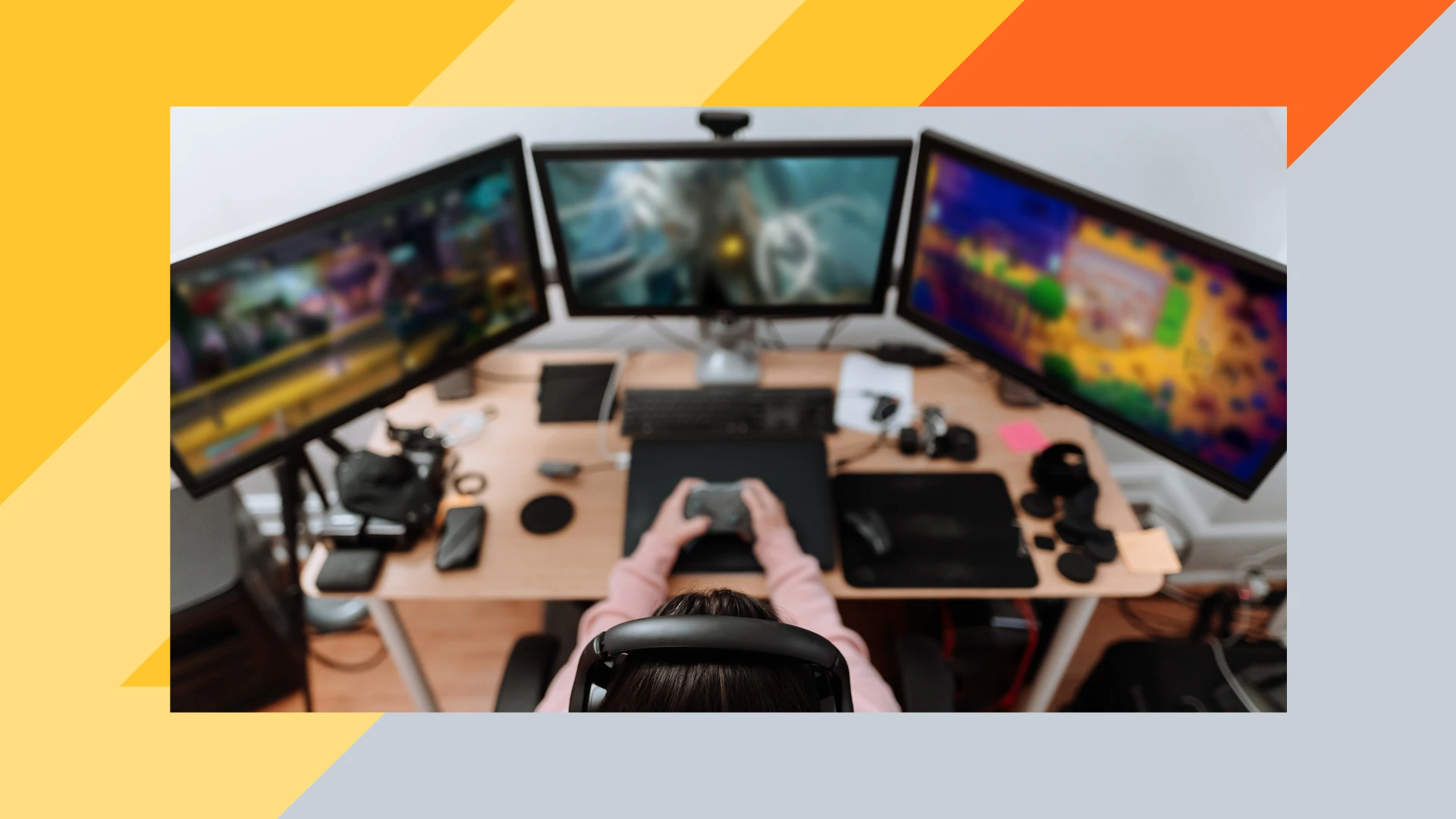 Eine Auswahl der besten MMORPGs 2023
In diesem Teil des Guides zeigen wir gute MMORPG PC, welche du im Jahr 2023 spielen kannst. Manche dieser Spiele sind dabei schon veröffentlicht worden, anderen warten noch auf den Release. Wer free MMORPG spielen mag, der sollte sich jedoch geduldig zeigen und die Spiele dann anspielen. Die MMORPG neu sind dabei in keiner Reihenfolge aufgelistet – jedes dieser Spiele hat etwas Besonderes, manche gibt es auch auf den Videospielkonsolen, andere können auch Games für Mac sein.
Throne and Liberty
Erscheinungsdatum: Q2 2023
Derzeit herrscht ein großer Wirbel um Throne and Liberty. So haben die Entwickler verkündet, dass das gute MMORPG auch außerhalb von Südkorea veröffentlicht wird. Throne and Liberty hat das Potenzial eines der besten MMORPGs des Jahres zu werden. Das Spiel ist kein Browsergame, sondern wird auf Steam, PlayStation 5 und der Xbox in der ersten Hälfte 2023 veröffentlicht. Zu Beginn war der Plan, dass das Spiel Teil der Lineage Serie werden sollte, diese Pläne wurden jedoch verworfen. So wird es jetzt ein neues und eigenes MMORPG kostenlos Spiel.
Die Spieler können sich dabei auf eine hochrealistische und lebendige Welt freuen. In diesem ist ein komplexes Wettersystem inkludiert, welches einen Einfluss auf das Gameplay haben kann. Ein Beispiel dafür ist der Wind. So können Pfeile an einem windigen Tag verblasen werden, was das Spielerlebnis noch realistischer macht. Das neue MMORPG wird ebenfalls verschiedene Kerker anbieten, welche sich durchgehend verändern und basierend auf den Spielerlebnis sich updaten.
Ashes of Creation
Erscheinungsdatum: TBA
Wer gegen Ende des Jahres ein gutes Windows 10 Spiele Download sucht, der wird bei Ashes of Creation fündig. Hier bekommen die Spieler ein einzigartiges MMORPG PC Erlebnis, was das Spiel zu einem der wichtigsten Erscheinungen des Jahres macht. Dabei existiert eine dynamische Spielewelt, welche aktiv durch die Aktionen der Spieler beeinflusst wird. So soll ein Realismus entstehen, welchen man noch nie zuvor in einem MMORPG Spiel gesehen hat.
Ashes of Creation ist eines der meisterwarteten Spiele und nachdem das Games free von Kosten ist, werden es umso mehr Spieler spielen. Derzeit gibt es noch keinen offiziellen Erscheinungstermin für das gute MMORPG, jedoch wird erwartet, dass es Ende 2023 auf den Markt kommt.
Blue Protocol
Erscheinungsdatum: Im Laufe 2023
Wer denkt, dass Blue Protocol eines der beste Iphone Spiele 2022 oder 2023 wird, der irrt. Im Laufe des Jahres 2023 wird das Spiel nur für die Konsolen und Windows auf den Markt kommen. Experten vermuten, dass es im Laufe des Sommers auf den Markt kommt, wobei es in Japan bereits in einer geschlossenen Beta gespielt wird. Die Erfahrungen aus Japan lassen jedoch Gutes erwarten. So berichten viele Spieler von einem unterhaltsamen Spiel. Das Fantasy-Spiel bringt dich dabei in die Welt von Regnus, welche mit einem Licht namens Engram gefüllt ist. Dort können die Spieler den klassischen free MMORPG Beschäftigungen nachgehen.
ArcheAge II
Erscheinungsdatum: Q1 2024
Wer tolle PC Games gratis sucht, der wird muss sich bei ArcheAge II noch etwas gedulden. So wird die Veröffentlichung wahrscheinlich erst im nächsten Jahr passieren. Viele können sich sicher noch an den Vorgänger erinnern. ArcheAge war eines der beliebtesten MMORPG PC Spiele seiner Generation – über eine Dekade später kommt jetzt ein zweiter Ableger.
In diesem Teil bekommen die Spieler vieles davon, was sie bereits im Original kennen- und lieben gelernt haben. Die großen Unterschiede sind in der verbesserten Grafik, neuen Abenteuern und Spielmechanismen.
Palia
Erscheinungsdatum: Ende 2023
Es gibt viele kostenlose Survival Spiele PC – Palia ist das vielleicht entspannendste top MMORPG neu auf dem Markt. Der Fokus liegt weniger auf den Kämpfen, sondern darauf Freundschaften mit den Mitspielern zu schließen. Deswegen wird es sicherlich eines der besten MMORGPs für die Spieler werden, welche einen Wert auf die soziale Seite des Genres legen. In dieser fiktiven Welt gibt es die Aufgabe Häuser zu bauen und mit den anderen Spielern freundschaftlich zu interagieren. Das endgültige Ziel ist es eine schöne virtuelle Nachbarschaft zu gestalten. Dieses free MMORPG hat einen kleinen Fokus auf Monetisierung. So kannst du für zusätzliche Sachen, wie Kleidungen, Geld ausgeben. Es gibt jedoch keine herkömmlichen Lootboxen.
Ark 2
Erscheinungsdatum: Ende 2023
Es gibt viele Anwärter auf das beste MMORPG 2023 Spiel, doch Ark 2 hat definitiv das Potenzial, das top MMORPG 2023 zu werden. Ark 2 ist der Nachfolger des beliebten MMORPG kostenlos Ark aus dem Jahr 2017. Nachdem das originale Spiel gratis und ohne Mikrotransaktionen war, hoffen die Fans, dass dies auch beim Nachfolger so sein wird. In diesem neuen Spiel werden Vin Diesel und Auli'i Cravalho die Stars sein und mit der Unreal Engine 5 soll die Grafik noch einmal verbessert werden. Der frühe Spielstart war bereits zu Beginn 2023, für die breite Masse wird das Spiel gegen Ende des Jahres spielbar sein. So soll der Vorgänger noch einmal an den richtigen Stellen verbessert worden sein.
Wenn du ein Fan von kostenlose MMORPG Spielen bist, dann kannst du dich auf viele spannende Neuerscheinungen im Jahr 2023 freuen. Egal, ob du die Videokonsole, deinen PC oder Playstore Spiele bevorzugst, dieses Jahr kommt niemand zu kurz. Es gibt eine Vielzahl an Optionen und die Grafik und das Gameplay wird von Jahr zu Jahr besser. So gibt es nicht nur Newcomer in der Runde, sondern auch Spielreihen bringen beste MMORPG neu auf den Markt, wo das originale Spiel noch einmal verbessert werden soll.